It's pretty insane that Grey's Anatomy has been on the air since George W. Bush was president. It's officially the longest-running medical drama on TV and has no signs of flat-lining anytime soon.
Dr. Meredith Grey is trying to live up to the legacy of her famous surgeon father Ellis. Orderlies come and go at Grey-Sloan Memorial Hospital, but the steamy relationships are as ubiquitous as IVs and backless gowns. After a brief hiatus due to a global pandemic, Grey's is back and steamier than ever.
Here's everything you need to know to stream Grey's Anatomy.
Best Shows on ABC
---
What is Grey's Anatomy?
Launched: May 2015
Airtime: Season 17 premiers Thursday, November 12 at 9pm EST.
Channel: ABC
Genre: Drama
Starring: Ellen Pompeo as Dr. Meredith Grey, Chandra Wilson as Dr. Miranda Bailey, James Pickens Jr. as Dr. Richard Webber, Kevin McKidd as Dr. Owen Hunt, Jesse Williams as Dr. Jackson Avery, Caterina Scorsone as Dr. Amelia Shepherd, Camilla Luddington as Dr. Jo Karev, Kelly McCreary as Dr. Maggie Pierce, Giacomo Gianniotti as Dr. Andrew DeLuca, Kim Raver as Dr. Teddy Altman, Greg Germann as Dr. Tom Koracick, Jake Borelli as Dr. Levi Schmitt, Chris Carmack as Dr. Atticus "Link" Lincoln, Richard Flood as Dr. Cormac Hayes, Anthony Hill as Dr. Winston Ndugu
Seasons: 16
Status: Pending
Grey's Anatomy Reviews
What the critics are saying:
"Happily, it now seems to have landed on solid ground, with its best ensemble and most engaging stories in years." -Robert Bianco, USA Today
How to stream Grey's Anatomy
ABC is available on a few of the major live TV streaming services. When trying to decide which one is best for you, you'll want to weigh the cost, the other channels you'll receive, and the compatible devices for streaming.
Grey's Anatomy on Hulu with Live TV
Hulu Live TV is one of the most popular ways to stream ABC, given the service is owned by Disney. It's a great option for all live TV, but you also gain access to a massive library of on-demand content including classic and current TV shows, movies, not to mention Hulu's original programming. As far as live-streaming goes, you'll have a ton of local, entertainment, and sports channels to flip through, including HGTV, a full suite of ESPN channels, Cartoon Network, FX, and even deep cuts like Nat Geographic and Syfy.
---
Grey's Anatomy on Sling TV
Sling offers two cable packages, Sling Orange and Sling Blue, each of which costs $30 per month. If you grab them both (Sling Orange + Blue) you can save $15 per month. To be clear, ABC is not normally available on Sling, but through the magic of AirTV, you can get all your local channels in a system that plays nice with Sling. A complete AirTV set up will allow you to get all your local channels and free you up to choose Sling—if a lack of ABC is what's holding you back.
Here's the complete guide to Sling TV channels.
---
How to use AirTV with Sling
AirTV solves one of the Sling's biggest problems: The inability to receive all of your local channels. By purchasing a basic AirTV for $79.99 or the AirTV Player for $119.99, you can merge your CBS affiliate and other local channels into your Sling TV, (or on your mobile device if you have the basic AirTV). As the Daily Dot wrote in its AirTV review, "It's practically magic."
The basic AirTV is a dual-tuner streaming device, while the AirTV Player is basically an upgraded Chromecast that has Netflix preinstalled. You'll still need to own an HD antenna because even though AirTV gets you access to your local channels, it doesn't actually physically show them to you.
But AirTV—which has no monthly fee—gives Sling users the ability to access all local channels to add to whichever Sling package is the best fit for them.
---
Grey's Anatomy on Vidgo
Vidgo offers a package for under $40 a month that pulls together more than 60 English-language channels into its National English Package, including ABC, Fox, the Disney family of channels, the ESPN family of channels (including ESPN Deportes), FS1, FS2, Fox Deportes and BeIN Sports. It offers an array of entertainment favorites, including A&E, HGTV, History, Lifetime, and a full range of Nickelodeon channels, including TeenNick and NickToons.
College sports fans will love it, too: The ACCN, Big Ten Network, the Longhorn Network, and Pac-12 Network are all on the Core package, and for $10 more, the Plus package offers all six market-specific Pac-12 Networks.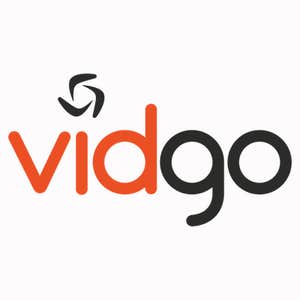 ---
Grey's Anatomy on FuboTV
FuboTV started as a streaming service geared toward sports fans, but it's evolved into a broadly-appealing option with entertainment and news options alongside its robust sports choices. Depending on the package, you can access as many as 180+ FuboTV channels. If you're looking to be entertained, Bravo, IFC, MTV, and VH1 are options even at Fubo's most basic tier. The Fubo channel list still includes plenty of sports, including the Fubo Sports Network, which has original programming mixing sports and humor. The FuboTV cost starts at $54.99 a month, and with Disney Media favorites like ABC, ESPN, and the Disney Channel now on board, some who were on the fence about Fubo are giving it another look.
Note that ABC is available in limited markets via Fubo for the time being. This article provides a guide to which local channels are available in your market.
---
Grey's Anatomy on AT&T TV Now
There's a good chance that you're already looking to AT&T for your wireless needs. The second you sign up, you'll gain instant access to 45+ channels, including local channels like ABC and even free HBO in the Plus and Max channel suites. Plus, it comes with CloudDVR, which lets you record up to 20 hours of TV per month. One account works on two devices, but you can add more devices for only $5.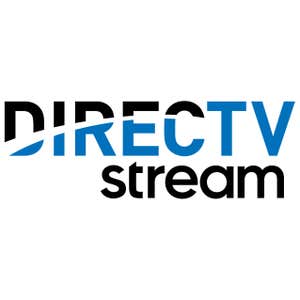 | | |
| --- | --- |
| Entertainment | $69 |
| Choice | $84 |
| Ultimate | $94 |
| Premier | $139 |
---
Grey's Anatomy on YouTube TV
YouTube TV is a great solution for families looking for ABC because one subscription can add up to six accounts, and each account comes with unlimited cloud DVR. You can't beat the variety, either: There are sports channels like NBCSN, NBA TV, and four ESPN channels, while Disney, Disney XD, Disney Junior, and Cartoon Network will keep any kid (or kid at heart) busy for hours. It also comes with a few Spanish-language channels like Telemundo and NBC Universo. AMC, BBC America, and IFC are there too, so you won't miss out on all that prestige TV. (You can find the full list of YouTube TV channels here.)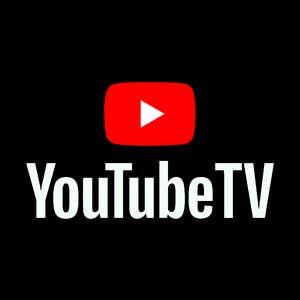 | | |
| --- | --- |
| 1 Month | $64.99 |
| Sports Plus | $10.99/mo. |
---
How to stream Grey's Anatomy episodes
If you want to watch episodes of your favorite shows on the day after they air, there's no better option than Hulu. The streaming service, which just slashed the cost of its ad-supported version to a mere $5.99 per month (or $59.99 a year), offers episodes of shows including Seinfeld, Family Guy, Golden Girls, and many other hits on-demand. There's also tons of celebrated original programming including Letterkenny, Veronica Mars, The Handmaid's Tale, and PEn15, and of course, Grey's Anatomy. If you subscribe to Hulu Live TV, you'll get the on-demand portion of Hulu included for free. You can also upgrade to Hulu with No Commercials for $11.99 per month.
---
Broadcast Channel Guides