Not since Star Trek: The Next Generation has the sci-fi genre thrilled and captivated audiences like Battlestar Galactica. The four-season epic is far-flung from the campy '70s show that bears the same name.
This celebrated series is set in a distant star system in a human civilization known as The Twelve Colonies. In the recent past, humanity waged war on Cylons, an android race of their own creation. A sneak attack by the Cylons lays waste to the planets in the colonies and all but devastates the populations. There are now only 50,000 humans left, all aboard civilian ships in space that avoided the attack, with Battlestar Galactica at the helm. Led by the colonial fleet ship, humans must now venture into space to find the fabled thirteenth colony called Earth.
Like Breaking Bad and Lost, it's almost impossible to stop watching once you've started, making it perfect for a good binge. Better yet, you can watch every episode for free on SYFY.
Here's everything you need to know to stream Battlestar Galactica.
Best Shows on SYFY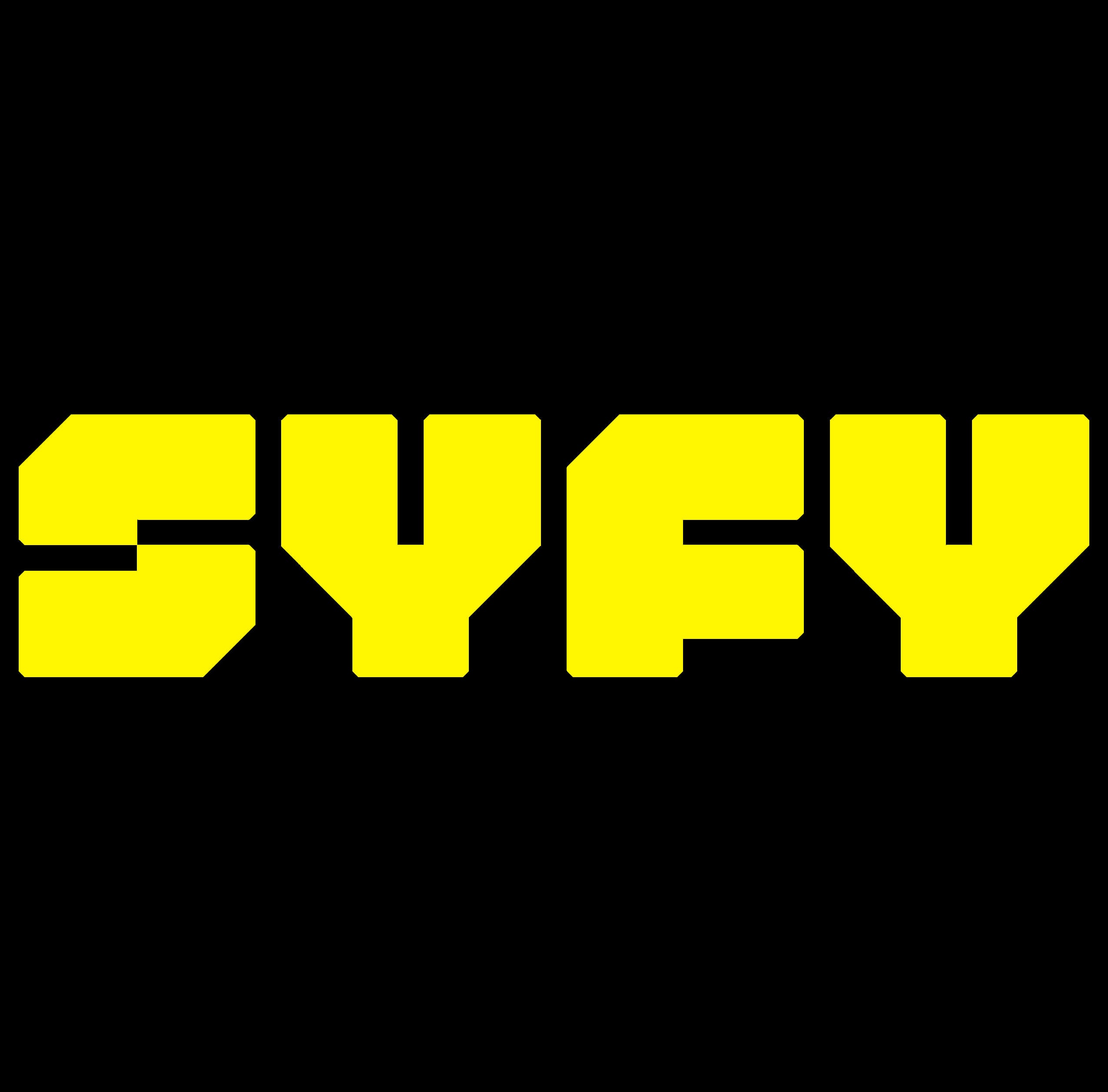 Van Helsing
Vagrant Queen
Wynonna Earp
---
What is Battlestar Galactica?
Launched: March 2004
Channel: SyFy
Genre: Sci-Fi drama
Starring: Edward James Olmos as William Adama, Mary McDonnell as President Laura Roslin, Katee Sackhoff as Kara "Starbuck" Thrace, Jamie Bamber as Lee "Apollo" Adama, James Callis as Dr. Gaius Baltar, Tricia Helfer as Number Six, Grace Park as Number Eight, Michael Hogan as Saul Tigh, Aaron Douglas as Galen Tyrol, Tahmoh Penikett as Karl "Helo" Agathon, Alessandro Juliani as Felix Gaeta, Kandyse McClure as Anastasia Dualla, Paul Campbell as Billy Keikeya, Nicki Clyne as Cally Henderson, Michael Trucco as Samuel "Longshot" Anders
Seasons: 4
Status: Ended
Battlestar Galactica Reviews
What the critics are saying:
"This is a show about religion, politics, parent-child relationships, and the moral dilemmas of insurgency. Consider it a workplace drama where the business is armed resistance." –Joanna Weiss, The Boston Globe
"Galactica is so beautifully designed, shot, edited and acted that you can practically smell and taste its emotional validity." –Diana Werts, Newsday
How to stream Battlestar Galactica
SYFY is available on a few of the major live TV streaming services. When trying to decide which one is best for you, you'll want to weigh the cost, the other channels you'll receive, and the compatible devices for streaming.
Battlestar Galactica on Hulu with Live TV
Hulu Live TV is a great way to stream Syfy, not just for its real-time capabilities—it also comes with access to Hulu's massive library of on-demand content. You'll be able to choose from movies, shows, and Hulu's original programming, and keep up with what's new each month. Hulu plans even include a bundle option where you can access Disney+ and ESPN+ along with Hulu.
Hulu Live TV sets you up with local channels and has a broad spectrum of entertainment and sports channels to review, including the full suite of ESPN channels, Cartoon Network, FX, HGTV, and even deep cuts like National Geographic and Syfy, where you can stream Van Helsing and Battlestar Gallactica.
---
Battlestar Galactica on FuboTV
FuboTV started as a streaming service geared toward sports fans, but it's evolved into a broadly-appealing option with entertainment and news options alongside its robust sports choices. This makes it a great choice to watch Syfy. Depending on the package, you can access as many as 181 FuboTV channels. If you're looking to be entertained, Bravo, IFC, MTV, and VH1 are options even at Fubo's most basic tier. The Fubo channel list still includes plenty of sports, including the Fubo Sports Network, which has original programming mixing sports and humor. The FuboTV cost starts at $54.99 a month, and with Disney Media favorites like ABC, ESPN, and the Disney Channel coming on board in 2020, some who were on the fence about Fubo are giving it another look.
To stream Battlestar Galactica, you'll want to dock in at the FuboTV Standard level.
---
Battlestar Galactica on Sling TV
If you're looking for a streamlined, cost-effective streaming package that includes Syfy, check out Sling TV. It offers two basic cable packages, Sling Orange and Sling Blue, each of which costs $30 per month. There's also the third option of getting Sling Orange + Blue for just $45 per month. You'll get more Sling TV channels by choosing Sling Blue, with its 40 channels including sports favorites like FS1 and NBCSN and cable mainstays like Food Network and Discovery Channel. But Sling Orange brings must-haves Disney Channel and ESPN as part of its package. To gain access to SyFy, you'll either need Sling Blue or Sling Orange + Blue. Sling also has a number of add-ons, including robust international packages organized by languages all over the globe.
---
Battlestar Galactica on AT&T TV Now
If you're already looking to AT&T for your wireless needs, you might consider AT&T TV Now to cover streaming for you. AT&T TV Now channels start with Plus and Max, which even include HBO. Then, AT&T plans expand from there, approaching cable selection and pricing with AT&T TV Now's biggest packages. AT&T streaming also comes with Cloud DVR, letting you record up to 20 hours of TV per month. If you're looking for SyFy, get in at the AT&T TV Now Plus tier to stream it.
---
Battlestar Galactica on YouTube TV
The YouTube TV channel list includes local channels, sports options including ESPN, ESPN2, FS1, FS2, and NBA TV, and plenty to keep kids (and kids at heart) occupied, including Disney Channel and its companion channels, Nickelodeon, and Cartoon Network—all in one easy-to-access package. It even comes with a few Spanish-language channels like Telemundo and NBC Universo. YouTube add-ons include HBO Max, Showtime, and Starz. YouTube TV packages have some advantages over their competitors, including a generous DVR and multiple screens package. From one account, each user can create an individual profile to track favorite shows.
If you're looking for Battlestar Galactica, know that you can stream it on YouTube TV.
---
Popular Entertainment Channel Streaming Guides