For those of you who've already binge-watched GLOW and are all caught up on The Handmaid's Tale, fear not. HBO has got you covered with a devilish treat to get you through the doldrums of the summer TV season.
Sharp Objects is a miniseries based on a novel by Gone Girl author Gillian Flynn and created by Marti Noxon (Buffy the Vampire Slayer, UnReal). It stars Amy Adams, Patricia Clarkson, and Chris Messina, and all episodes are directed by Jean-Marc Vallée (Dallas Buyers Club, Wild, HBO's Big Little Lies). Blumhouse's Jason Blum (Get Out, Whiplash) serves as executive producer. There's a lot of talent here—and everyone lives up to their reputations.
I read Flynn's novel years ago, and could instantly envision it as a TV show. Indeed Sharp Objects is as immaculately crafted from a writing, directing, and acting standpoint as any prestige project HBO has launched recently. It's the best new show it's had since the Vallée-helmed Big Little Lies—also a female-centric mystery from Vallée, though that's where the similarities stop. One of the more impressive things about Big Little Lies is the way it was able to tackle topics like sexual assault and domestic abuse and still maintain a sense of fun. The gossipy interviews with the townspeople, for instance, or the show's excellent soundtrack. Sharp Objects, meanwhile, is dark.
The characters who populate the story are downright gruesome. The score is sparse, and the musical cues we do get are usually in the form of headbangers from bands like Led Zeppelin, which Adams' heroine rocks out to as she's driving around, occasionally on the verge of passing out drunk. This is a show about trauma, with a pulpy underbelly to rival all of Flynn's work. It's thematically ambitious yet not without pure genre pleasures; a shocking mystery with complex characters and a distinct setting.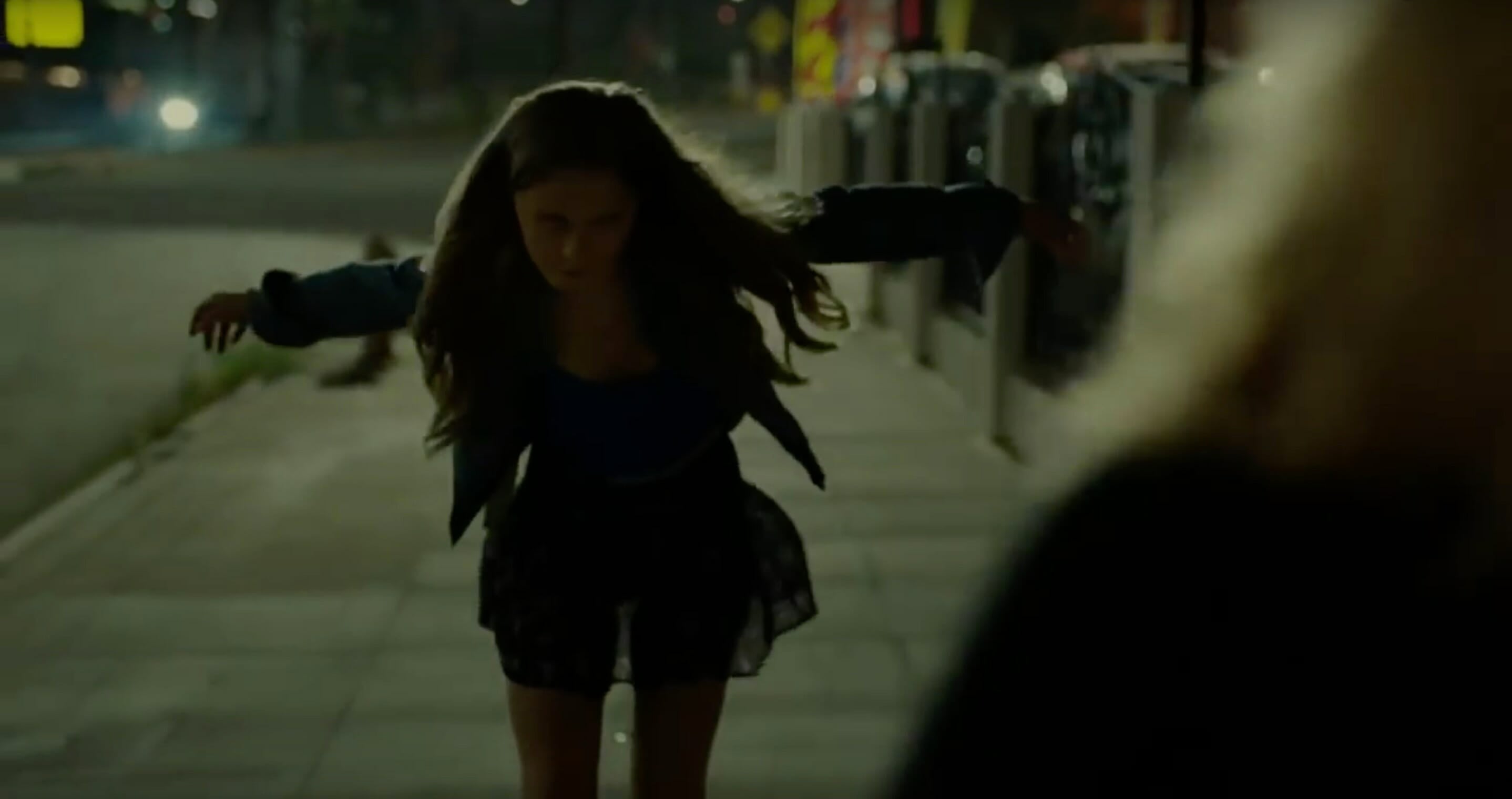 The lead in that group of complex characters is Adams' Camille Preaker, a damaged, hard-living journalist from St. Louis. The setting is the town of Wind Gap, where Camille grew up. She returns home after being sent on assignment to cover the murder of several local girls, and, as is usually the case in these kinds of stories, uncovers a lot of other secrets in the process.
Camille has more edge than any character she's played since her collaborations with David O. Russell (The Fighter, American Hustle), but she's also as vulnerable and conflicted as she was in dramas like Doubt and Arrival. Deeply intelligent but fundamentally broken, Camille doesn't do anything halfway. She plunges herself into her work the same ways she binges on everything from alcohol to cigarettes to candy.
The more we learn about Camille's past, the more we understand that it wasn't just small-town claustrophobia that propelled her out of Wind Gap. Another important detail about her (mild spoiler): She's a cutter, and the root of her physical and mental scars are as much the central mystery of Sharp Objects as is her quest to find out what happened to the town's murdered girls. It's a dynamic role and one that should earn Adams some recognition come awards time.
The supporting cast is no less stellar. As Detective Richard Willis, Camille's love interest and an outsider in Wind Gap who was sent to investigate the murders from Kansas City, Messina excels in the kind of tough-but-sensitive-good-guy role he always nails. Clarkson, as Camille's mother, Adora, finds perfection in a part that toes a fine line between campy and creepy. Like the show itself, she is often scary, frequently surprising, and delightfully macabre.
Other familiar faces are peppered throughout the cast, including Weeds standout Elizabeth Perkins as a gossipy socialite, and It's Sophia Lillis, who plays young Camille in flashbacks. But it's newcomer Eliza Scanlen who steals the most scenes as Camille's half-sister, Amma. A queen bee who roller-skates around Wind Gap like she owns the place, you're never quite sure if Amma is troubled or just troubling. What makes the character work is the sense that underneath all of her bad-girl attitude, Amma may be suffering as much as Camille.
There's a poetic, dreamlike nature to Sharp Objects. Just as Camille has returned to a place where her memories feel more like dreams, the show cuts back and forth between the present and the past with little explanation, highlighting our protagonist's shaky grasp on the events of her own life.
One of the reasons I always hoped Sharp Objects would find a home on television is that Flynn, in her debut novel, paints such a strong picture of place and mindset, and the way those two things intersect. Noxon uses that source material to show us a woman and a community's gradual unraveling, superbly structured over eight screw-tightening episodes. The show is only set to be a miniseries, but in our current era of peak TV, anything is possible if something is popular enough. Whether Sharp Objects can sustain a future or not, this is a pointed reminder that you can always go home again but the nightmares never stop. 
https://www.youtube.com/watch?v=asX53aeBPJE
Still not sure what to watch on HBO? Here are the best movies on HBO, the best HBO documentaries, and what's new on HBO Go this month.