What's new on Showtime this April? New original series, fan favorite movies, and more!
The network has been a home for movies and new original shows since 1976. Best known for popular titles like Dexter, Weeds, and Queer as Folk, Showtime is still serving up some bold content.
It's easy to forget which networks are worth your cash in the wake of the quarantine streaming service boom. Thankfully we're here to help you keep track. From cutting edge documentaries to today's best indie thrillers, here's everything new on Showtime this April.
---
Best new Showtime originals: Shameless series finale, Couples Therapy season 2 premier, VICE season finale, and City on a Hill
Best new movies on Showtime: Robocop, The Hole in the Ground, Fargo
Whats new on Showtime: Original Series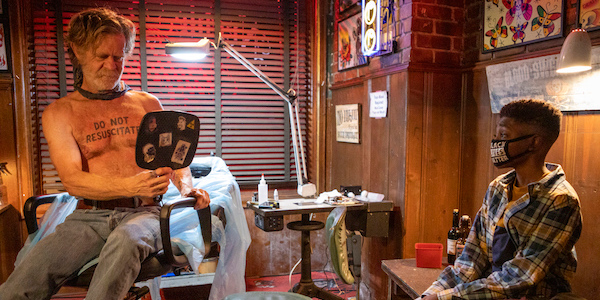 The cast and crew of Shameless have been making audiences feel enjoyably uncomfortable for a little over a decade. This month, the series will air its final episode.
Season 11 has been all about the Gallaghers dealing with COVID and its effect on their neighborhood. Can the clan stay together in gentrified south side Chicago? Will Fiona make an appearance? Where will we leave Frank?
We'll have to watch to find out. Stream Showtime on April 11th and say goodbye to this beloved American trash-family.
---
Couples Therapy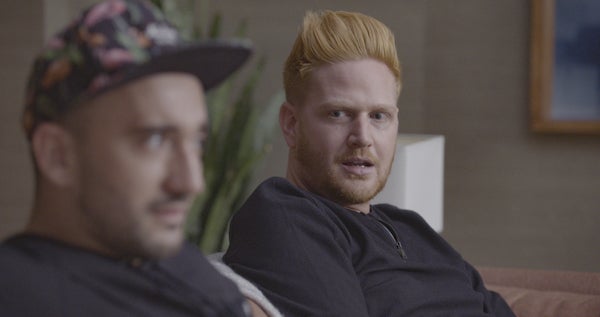 Clinical psychologist Dr. Orna Guralnik returns to help more couples navigate their relationships. In season 1, the show intriduced us to struggling lovers tackling issues like jealousy, family planning, sexual incompatibility, and more.
Couples Therapy isn't your typical reality show in that it really humanizes its subjects in vulnerable moments. The first season concluded with a 1-hour COVID Special in which clients and doctor alike are effected by the ubiquitous events of 2020.
Therapy is a binge-worthy look at the realities of going to therapy and navigating relationships. This Showtime new original series is the catharsis we all need right now.
---
VICE Season 2 Finale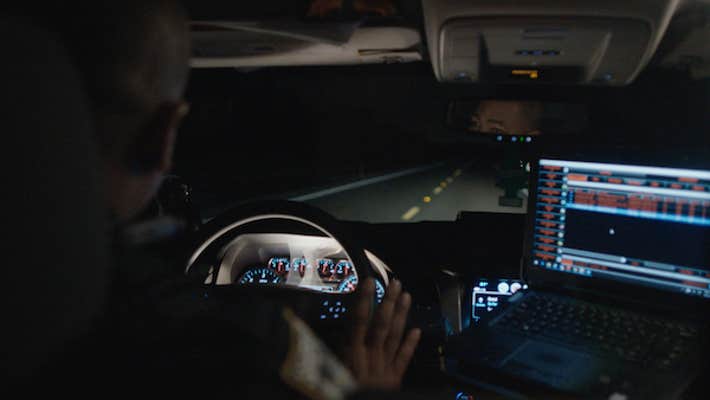 VICE news is well known for its on-the-ground style of journalism. The original documentary series aired on HBO for six seasons before being cancelled, then picked up by Showtime.
This season, travel to Nigeria to learn more about police brutality, or take a deep dive into Trump's foreign policy in Iran and Yemen. If you're unimpressed by the detachment of regular nightly news, VICE is the reality-take for you.
---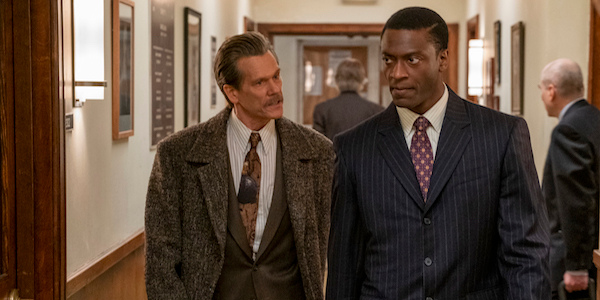 This new Showtime original show is a fictionalized telling of "The Boston Miracle", a police initiative to clean up the city's gun violence in the early 1990s. The series follows beloved (and crooked) FBI agent Jackie Rohr (Kevin Bacon). Together, he and ADA Decourcy Ward (Aldis Hodge) work to solve a series of robberies.
The second season focuses on a Roxbury housing project and the gang activity that threatens the community. Fans of gritty cop dramas will have an easy time binging the first season in preparation for season two.
---
What's new on Showtime: Movies
Robocop 1-3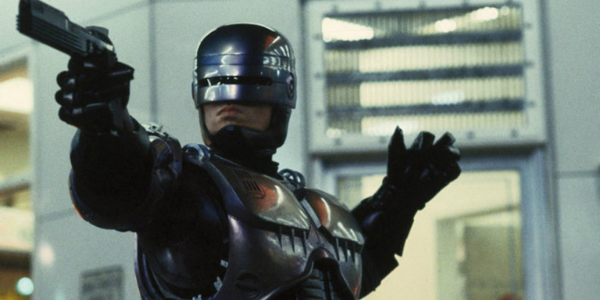 This vintage classic is brand new on Showtime this April. In a dystopian future, police officer Alex Murphy is murdered in the streets Detroit. What remains of his body is used to create a cyborg— a robotic killing machine made by corporations to serve and protect themselves.
This ultra-gory 1987 flick is a pop-culture icon, poking fun at the capitalism-fueled Cold-War insecurity of its time. Do you love technological sci-fi, heavy action, and loads of campy violence? Robocop is the satyrical masterpiece for you.
---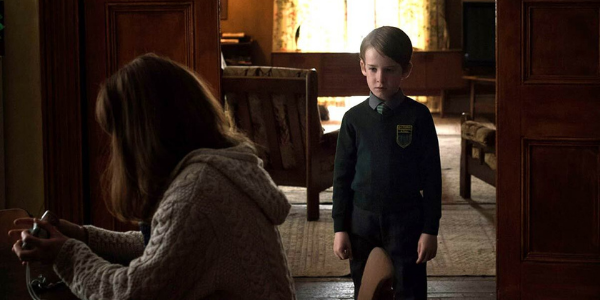 Sarah moves into an old house in the Irish countryside with her son, Chris. As the two explore, it becomes clear that there's something horrifying living in the woods nearby. Late one night, Chris briefly disappears, and after his reappearance, Sarah begins to suspect that her son is no longer… himself.
This "creepy house in the countryside" tale springs from old tales about child-stealing creatures called 'changelings'. Through this mythology, the film confronts themes of domestic violence and the fear that one's children will grow into a strange, frightening adult.
Production studio A24 has put itself on the horror movie map over the years with releases like Midsommar and The Lighthouse. Their signature slow-burn and jump-scare vibe is alive and well in this latest horror gem new to Showtime.
---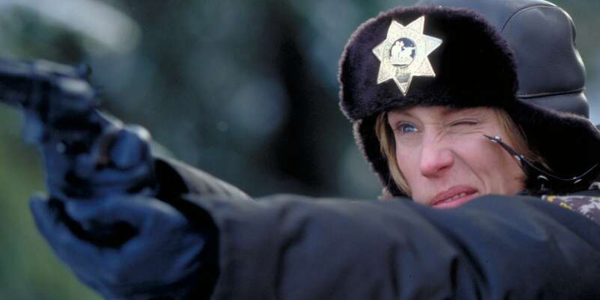 Fargo is a must-see film. A darkly hilarious tale of misunderstandings, money, and masculinity, this midwestern yarn is sure to warm you up after a long winter.
Car salesman Jerry Lundegaard (William H Macey) finds himself badly in need of a whole lot of money. He hires a couple of goons (Steve Buscemi & Peter Storemare) to kidnap his wife. After his wealthy father-in-law refuses to let him handle the ransom, the plan goes off the hinges.
Needless to say, nothing goes according to plan. A series of ineptitudes leaves behind a trail of bodies, requiring a very pregnant police chief and goddess of comedy wholesomeness Marge Gunderson (Francis McDormand) to investigate.
Fargo features some of cinema's most memorable performances. One thing's for certain, you'll never look at a wood-chipper the same way again.
---
Showtime New Movies
Available April 1
Amelie
Arbitrage
At Close Range
Basic Instinct 2: Risk Addiction
Booty Call
Breakin' 2: Electric Boogaloo
Carlito's Way & Carlito's Way: Rise to Power
Congo
Cop Land
Far From Heaven
Fargo
The Godfather & The Godfather: Part II
Grizzly II: Revenge
Halloween H2O: 20 Years Later
Halloween VIII: Resurrection
Halloween: The Curse of Michael Myers
Hamburger Hill
Hannah and her Sisters
Hav Plenty
How She Move
The Ides of March
Kate & Leopold
The Last Exorcism: Part II
The Long Shadow
Mario Puzo's The Godfather, Coda: The Death of Michael Corleone
Meet Joe Black
Men at Work
Mystic Pizza
The Night We Never Met
Outlaws
The Perks of Being a Wallflower
Rob Roy
Robocop 1-3
Sahara
Salmon Fishing in the Yemen
School Daze
Schultze Gets the Blues
Shaquille O'Neal Presents: All Star Comedy Jam: I'm Still Laughing
Smokin' Aces & Smokin' Aces 2: Assassins' Ball
Snatch
Stargate
Taxi Driver
Throw Mama from the Train
The To Do List
Wet Hot American Summer
Winter Solstice
Wyatt Earp
Available April 3
Available April 16
Available April 22
Available April 27
American Honey
The Hole in the Ground
Available April 30
Showtime New Original Shows
Available April 4
City on a Hill Season 2 Episode 2
Shameless Season 11 Episode 11
VICE Season 2 Episode 5
Available April 8
Desus & Mero Season 3 Episode 17
Available April 11
City on a Hill Season 2 Episode 3
Desus & Mero Season 3 Episode 18
Shameless Season 11 Episode 12 (Series Finale)
VICE Season 2 Episode 6
Available April 15
Desus & Mero Season 3 Episode 19
Available April 18
City on a Hill Season 2 Episode 4
Desus & Mero Season 3 Episode 20
VICE Season 2 Episode 7
Available April 22
Desus & Mero Season 3 Episode 21
Available April 25
City on a Hill Season 2 Episode 5
Desus Mero Season 3 Episode 22
VICE Season 2 Episode 8 (Season Finale)
Available April 29
Desus & Mero Season 3 Episode 23
Showtime gives you access to all the movies and TV shows the premium cable channel has to offer. There are cheaper alternatives to gain access, but you need to subscribe to a secondary streaming service first. However, if you just want to watch Homeland, this is the quickest and the cheapest way to do so. Showtime hit shows are also available along with Ray Donovan, Shameless, and countless other great TV shows and movies.
---
The Daily Dot may receive a payment in connection with purchases of products or services featured in this article. Click here to learn more.