What makes a scary movie? Is it the jumpscares? Or is it more about mood, setting, and the things you don't see? Finding the perfect movie can be hard when you have so many options and genres. Thankfully, Netflix has scary movies for pretty much every mood, whether you're looking for classics, newer titles, or sleeper hits.
We went deep into the woods to find the best scary movies on Netflix.
The best scary movies on Netflix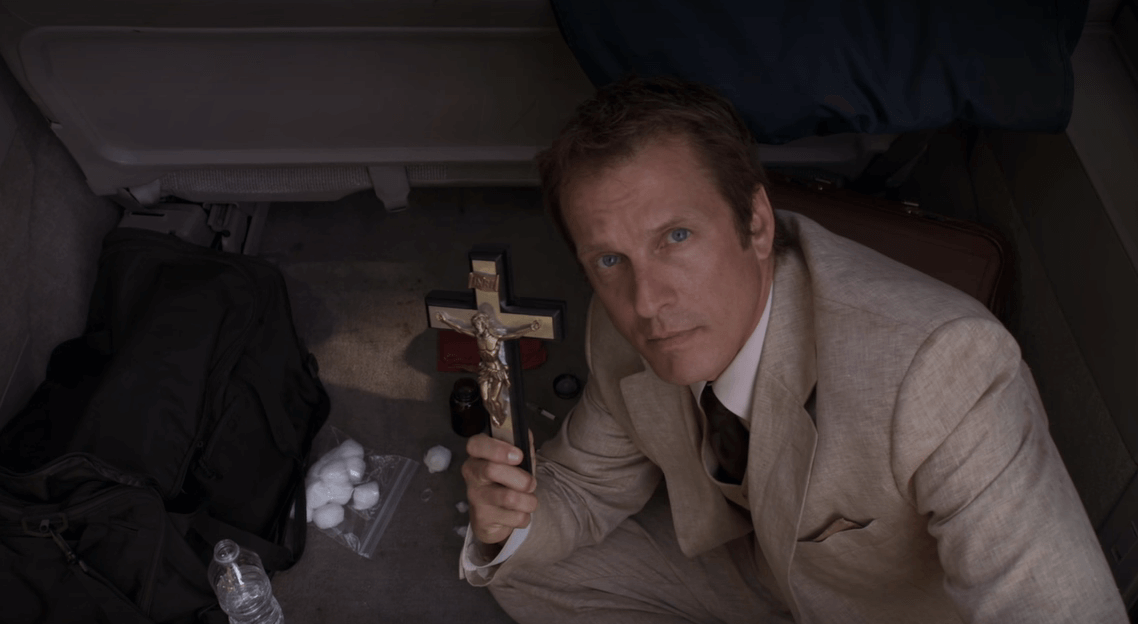 The found-footage horror genre has reached its peak (as has the exorcism genre) but this 2010 film manages to combine both into something engaging, humorous, and chilling. The protagonist is an evangelist grifter named Cotton Marcus (Better Call Saul's Patrick Fabian) who allows a documentary crew to follow him to one "last exorcism." He reveals early on the various ways he's bilked believers, but when he arrives at the home of Louis Sweetzer (Westworld's Louis Herthum), who believes his teenage daughter Nell (Ashley Bell) is possessed, he realizes his usual tricks aren't working. There are shaky-cam jumpscares but it's the little moments and details that stick with you, as well as the performances from Bell and Fabian.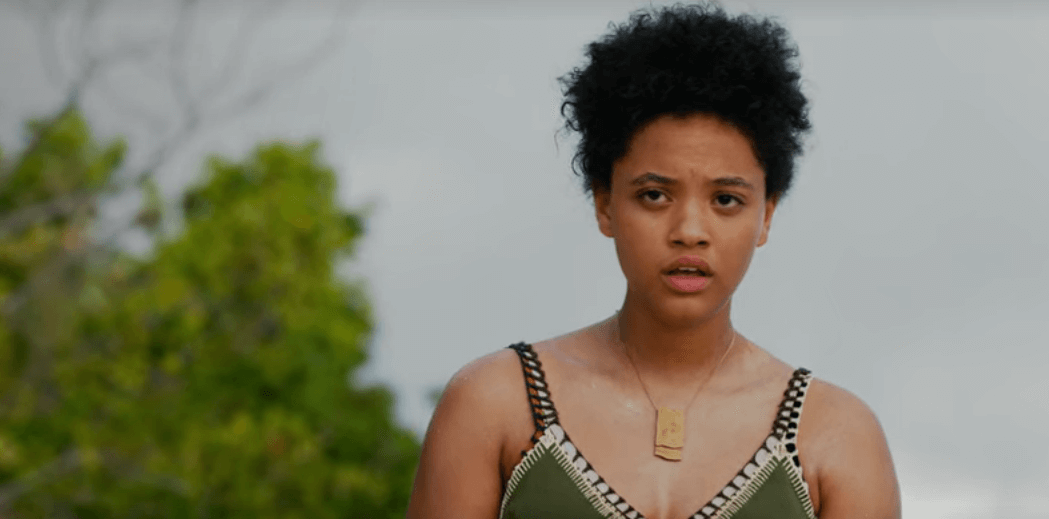 One of the best new scary movies on Netflix, J.D. Dillard's 2019 creature feature is an exercise in minimalism and atmosphere. Jenn (Kiersey Clemons) washes up on what appears to be a deserted island after an unexplained disaster at sea. She slowly finds out she's not alone, but the lead-up is a near wordless exploration of survival, instinct, and intuition. Our introduction to the island's other inhabitant is an extraordinary shot involving a flare gun that you'll want to rewatch a few times.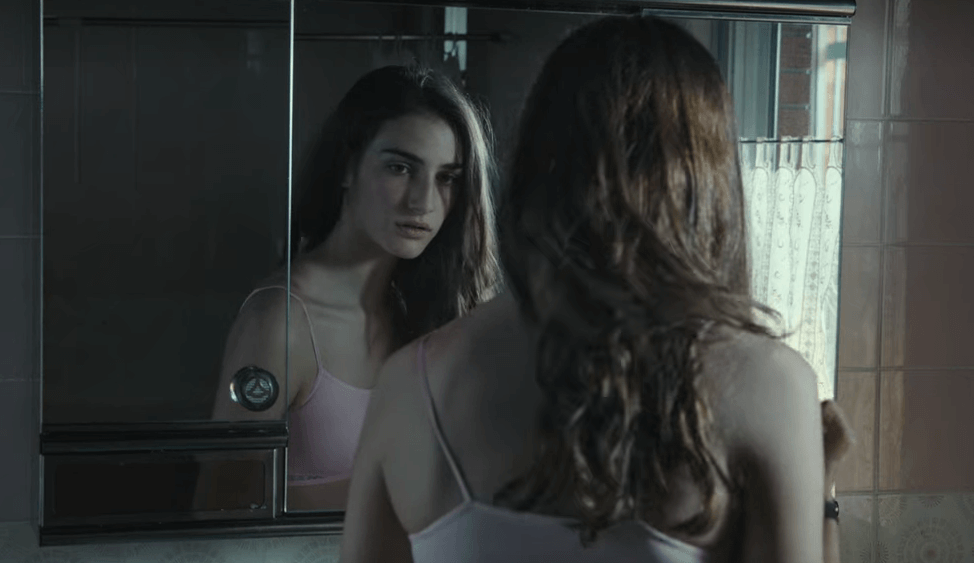 Verónica, from Spanish horror director Paco Plaza, made a splash on Netflix for being too scary, and because it's based on a (reportedly) true story. Verónica (Sandra Escacena) holds a seance with her friends in the basement of their Catholic school while everyone else is outside watching a solar eclipse. If this confluence of events sounds like a bad idea, you're right, because instead of reaching her deceased father, she channels a demon. It's a stylized haunt with emotional weight and solid performances. It also speaks to a woman coming of age (in the most horrific way possible).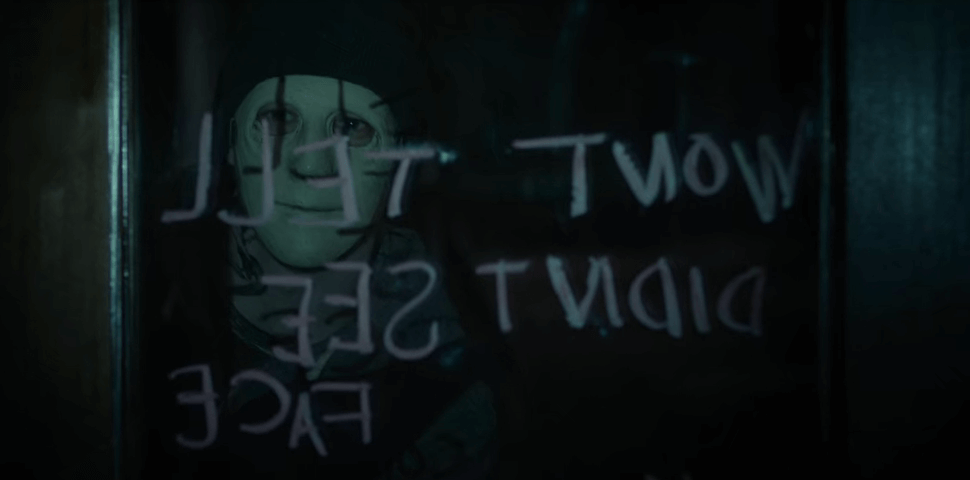 Hush is an hourlong cuticle-ripper. The 2016 film centers on Maddie (Kate Siegel, who co-wrote the screenplay), a deaf and mute author who lives in a secluded cabin in the woods. And there's a killer on the loose, wearing a creepy white mask. This premise might sound awfully well-tread, but Hush upends the typical home-invasion thriller by letting us see the threat (John Gallagher Jr.) unmasked, forcing the tension to build as Maddie finds different ways to thwart his murderous advances. By immersing us in Maddie's silent world, the tension is even more palpable, and the fact that she's a writer of fiction allows the film to expand in some inventive directions, even as her fate remains unsure.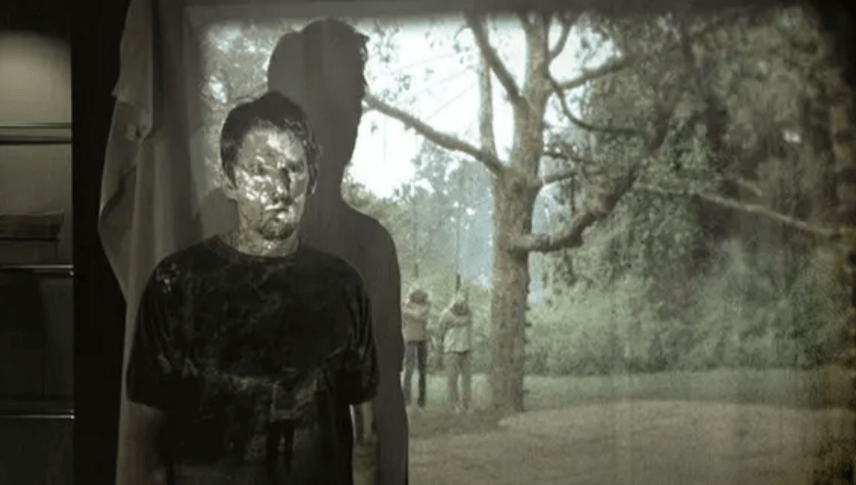 This 2012 film is often cited for its lawnmower scene, and it's definitely an effective scare. But director Scott Derickson (Doctor Strange) tried to set this film apart from other franchise-spawning demon-lore films of the early aughts (Insidious, Paranormal Activity, The Conjuring). Ethan Hawke plays a true-crime writer who's unknowingly moved his family into a murder house, and discovers a trove of films (yes, found footage) in the attic that reveal a series of horrific murders dating back decades. Sinister goes deeper into who exactly is behind the found footage, but also takes aim at the male writer ego.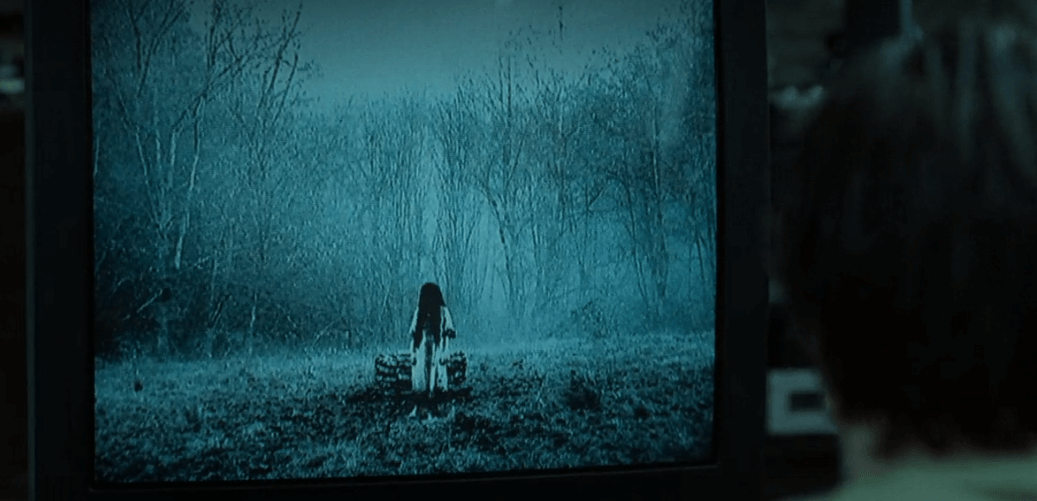 The premise of Gore Verbinski's 2002 remake of 1998's Ringu—you watch a cursed videotape and die seven days later—has been regurgitated a few times in the last two decades. Still, The Ring remains a visceral rewatch if you haven't seen it in a while (and a good scary movie if you've never seen it). It holds its J-horror influence close, making its "monster" Samara an inescapable presence, and while the ending is often held up as its scariest part, that closet scene sneaks on up you.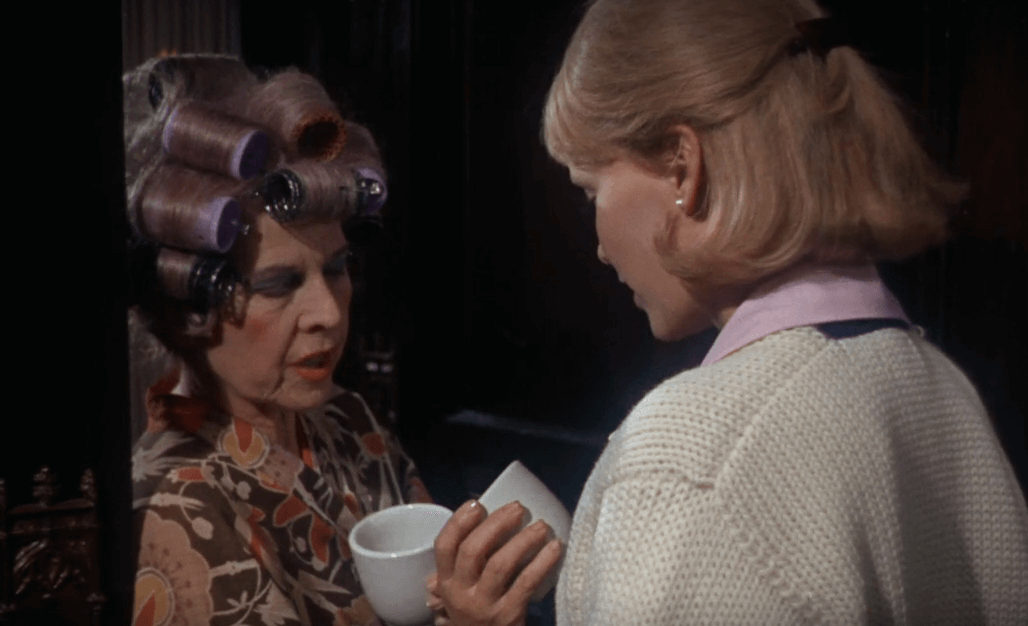 Roman Polanksi's 1968 film—an adaptation of Ira Levin's book of the same name—has long been touted as a "cursed" production, which only adds to the mood. Mia Farrow plays mother-to-be Rosemary with the appropriate balance of elation and worry, and for a film about nosy occult members conspiring to birth the devil, it also speaks to issues of sexism, class, and religious fanaticism.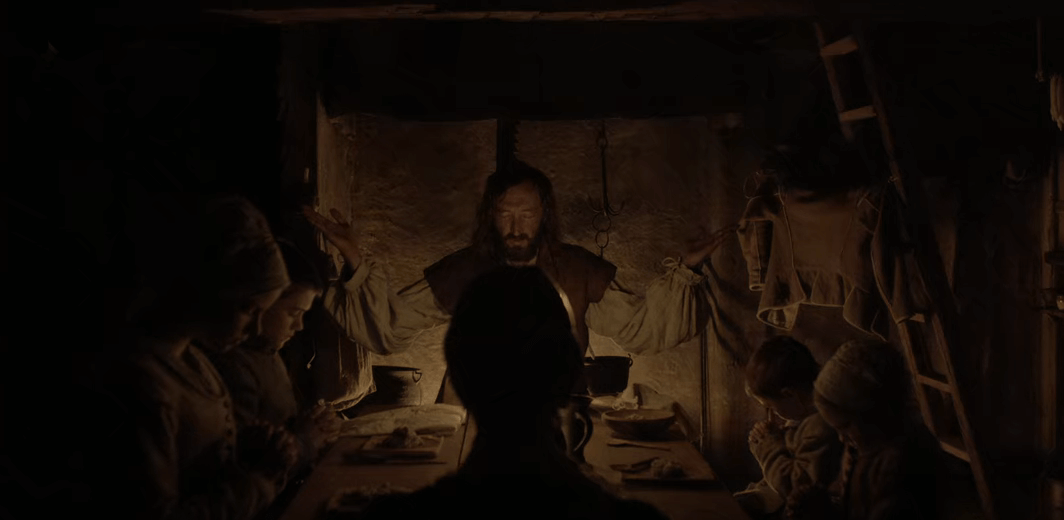 Robert Eggers explored isolation and paranoia with 2019's The Lighthouse, but his 2015 debut set the table. One early shot of Thomasin (Anna Taylor-Joy) and her family, exiled from their colony in 17th century New England, slowly trekking off into nothingness portends the evil to come. Padded with period-specific dialogue and religious oppressiveness, The Witch takes its time revealing its true nature—and its path to liberation for Thomasin.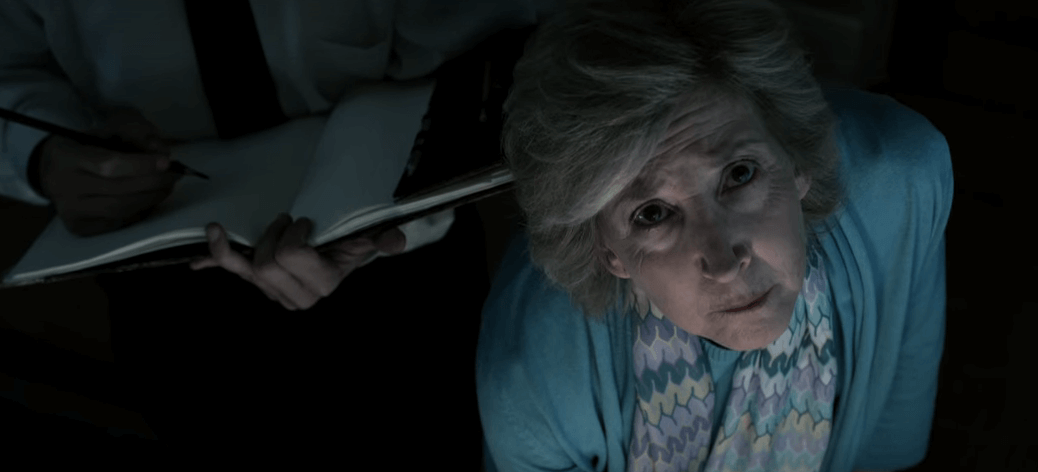 James Wan's 2010 film features roughly 24 jumpscares, so keep that in mind if you're looking for a more chill viewing experience. Patrick Wilson and Rose Byrne star as parents looking for answers after their son mysteriously falls into a coma, which leads them to, well, demons. And ghosts. A lot of them. What Insidious lacks in plot or narrative, it makes up for with atmosphere and corner-of-your-eye scares.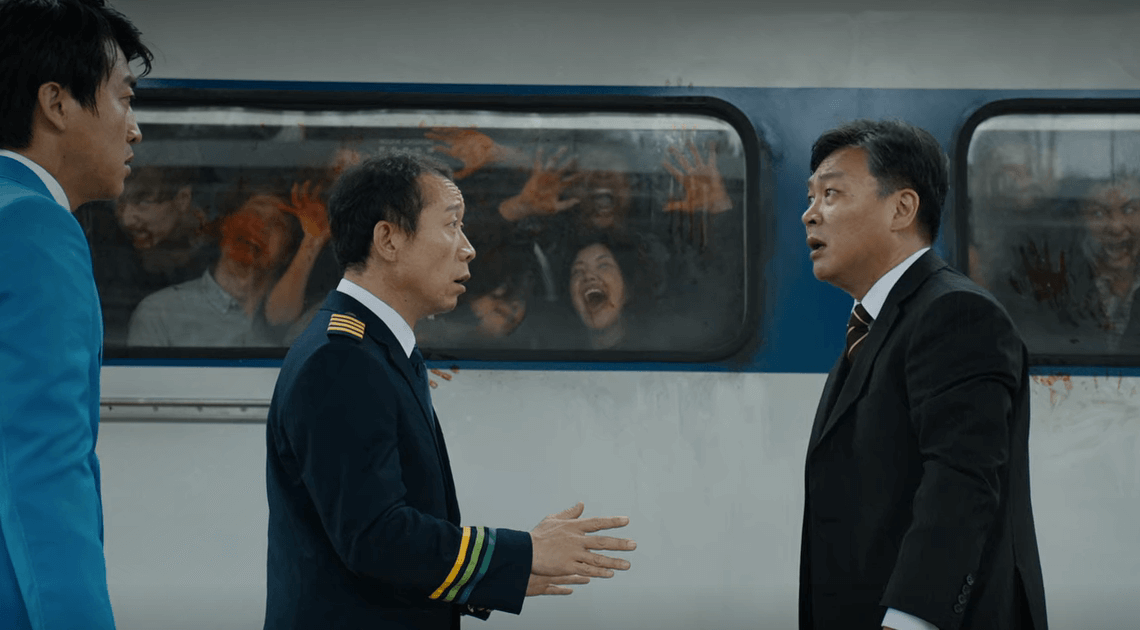 Yeon Sang-ho's 2016 film is a welcome riff on the zombie genre. It starts, as many zombie movies do, with an outbreak, which is quickly spreading. The setting is a train filled with passengers looking to get away from the outbreak, though all it takes is one infected person covertly boarding to make it an incredibly effective (and claustrophobic) action-thriller. But it doesn't stop at fast zombies on a train! It also gives us interesting characters, social commentary, and inventive cinematography.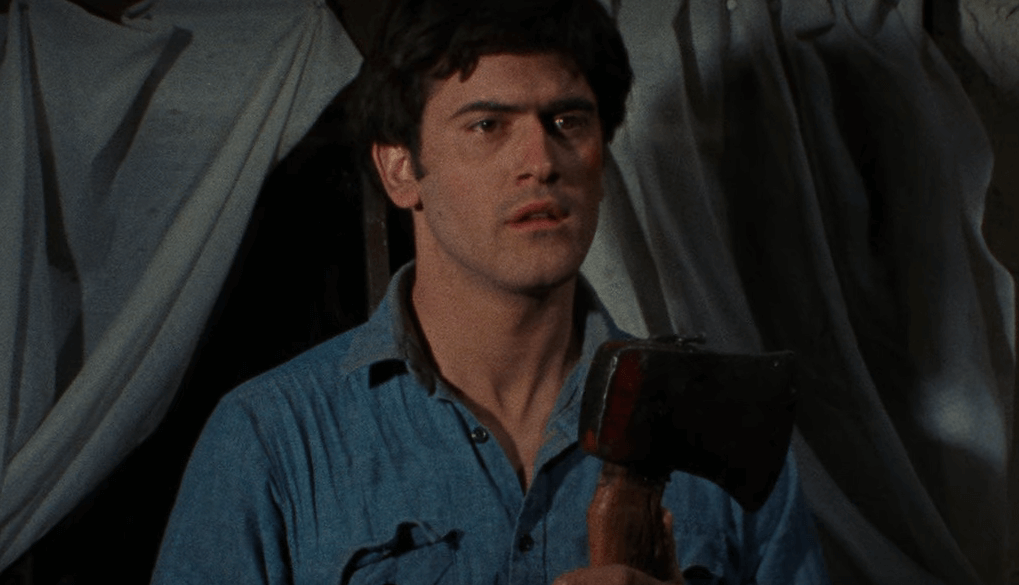 Sam Raimi's horror classic strikes the perfect balance between comedy and gore, a special effects buffet that also gave us a cult hero in Ash (Bruce Campbell). Raimi revisited some of the film's themes (with even more gore) in 2009's Drag Me to Hell, but The Evil Dead set the bar for what you can do with just a cabin in the woods.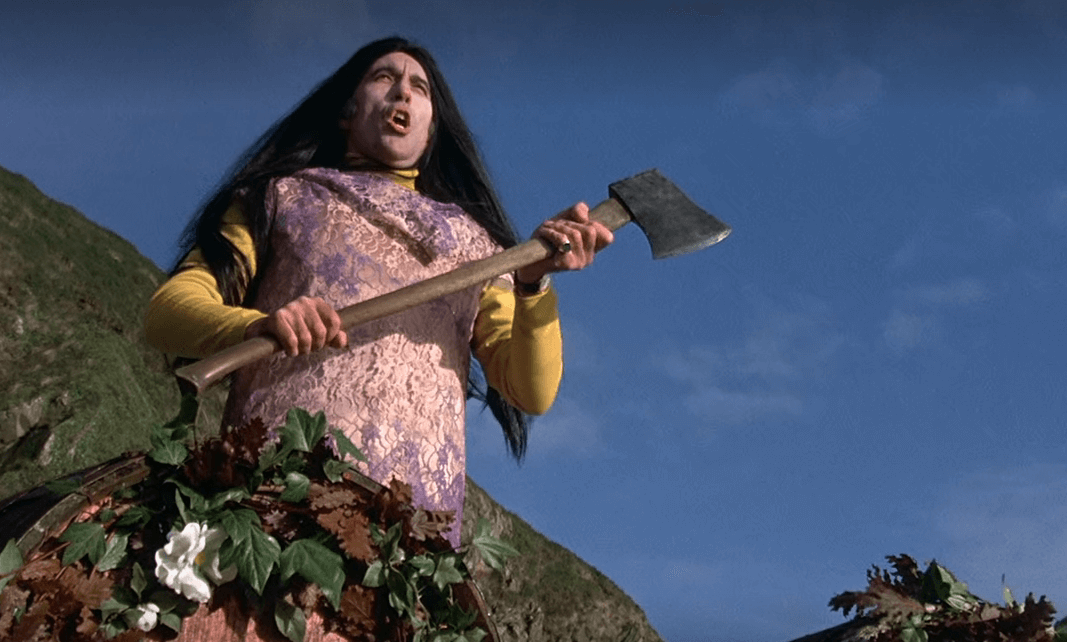 We've all seen the Nicolas Cage "Not the bees" meme from 2006's remake, but the original Wicker Man would never resort to those tactics. Robin Hardy's 1973 film about a police officer searching for a missing girl on Scottish island Summerisle is unsettling right from the start: There's something not quite right about the residents—beyond their highly sexualized pagan rituals. The great Christopher Lee stars as Lord Summerisle, who puts a face and voice on the island's beliefs, and its collective delusions. If you liked Midsommar, you'll see its roots here.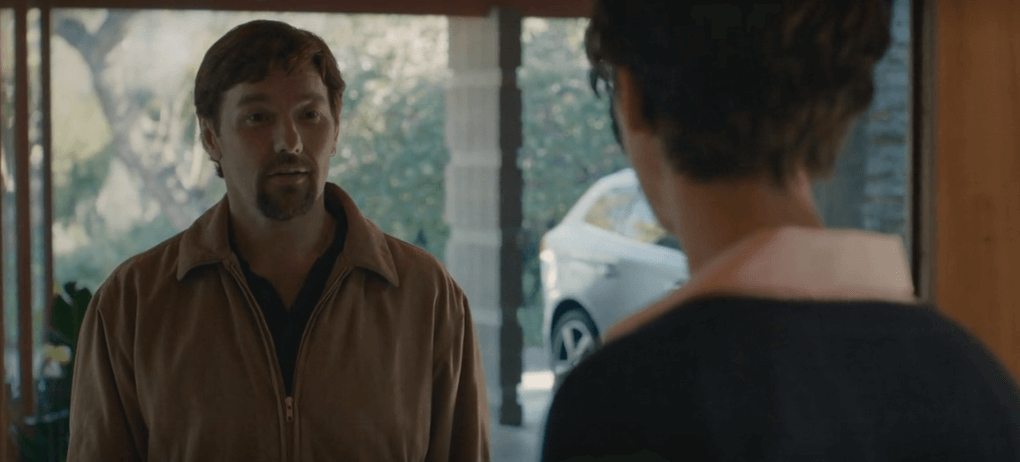 Joel Edgerton directs and stars in this thriller about an awkward (but relatable) situation: running into that person from high school you don't quite remember. Edgerton plays Gordo, the guy Simon (Jason Bateman) doesn't quite remember. Simon and his wife Robyn (Rebecca Hall) have a nice house and are looking to start a family, but Gordo's intrusion (leaving gifts at their home, showing up unexpectedly) starts pulling at the threads of their relationship, revealing Simon's flaws and giving us Robyn's point of view. It's a terrific slow burn right up until the controversial ending.
Daily Dot Netflix Guides
---
Best Movies on Netflix
---
Best Shows on Netflix
---
---