Netflix has become deeply embedded in our lives. But even if you've been using the streaming service for years to watch your favorite TV shows and movies, there's still a good chance you don't know most of the Netflix hacks that make finding new things to stream that much easier. Here are all lot of surprising tricks and Netflix tips that will take you well beyond the standard homepage recommendations.
The best Netflix hacks, tips, and tricks
1) Hide your viewing activity
If you're sharing a Netflix account and you don't want your family to find out you just binge-watched a whole season of The Great British Baking Show in 24 hours, then deleting your viewing activity is the best option.
To delete the shows you've recently watched, go to your Account in the drop-down menu in the top-right corner and select Viewing activity. Then select the "X" for each episode you wish to delete.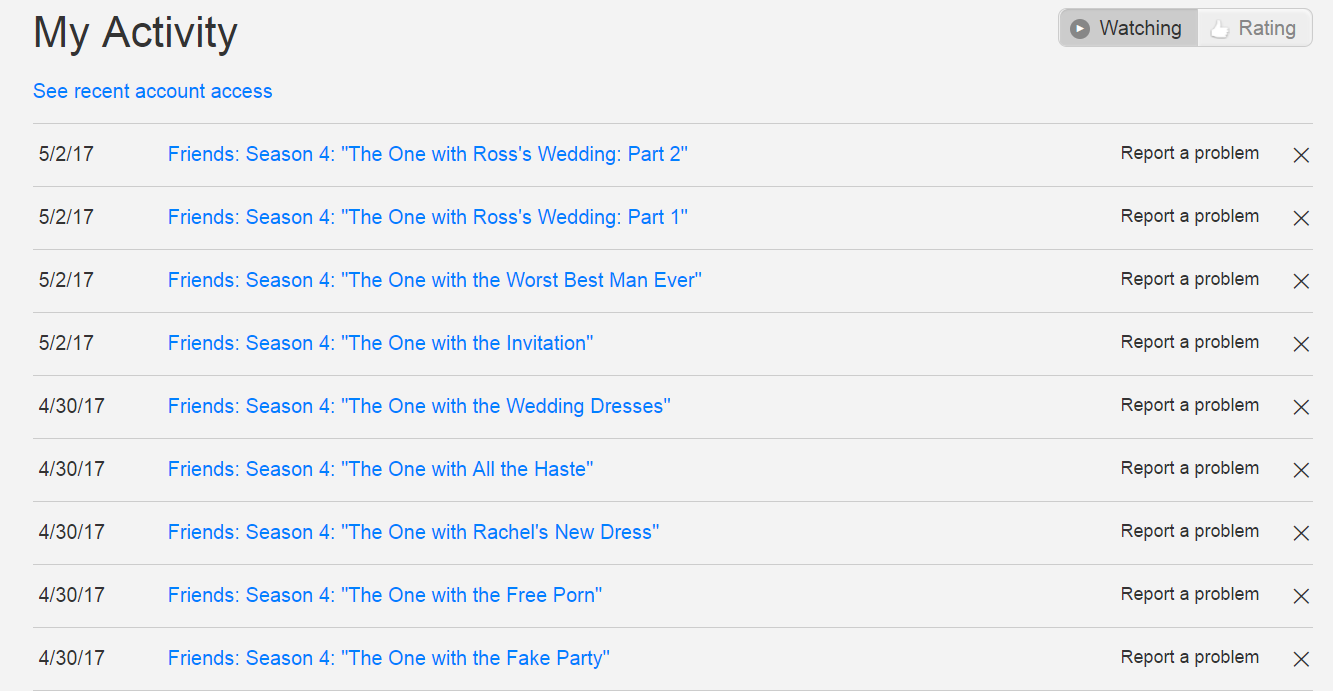 2) Rate what you watch
Taking a second to rate a TV show or movie after you watch it will benefit you in the long run since Netflix's algorithm bases personalized suggestions on your ratings. If you don't rate a show after watching, the algorithm will base recommendations off of everything you've watched—including the flops.
Simply click the movie or TV show you'd like to rate and a preview of it will appear at the bottom. Select the "thumbs up" or "thumbs down" button accordingly to help Netflix gauge your preferences. You can also go to Ratings under the My Profile to view everything you've rated in the past.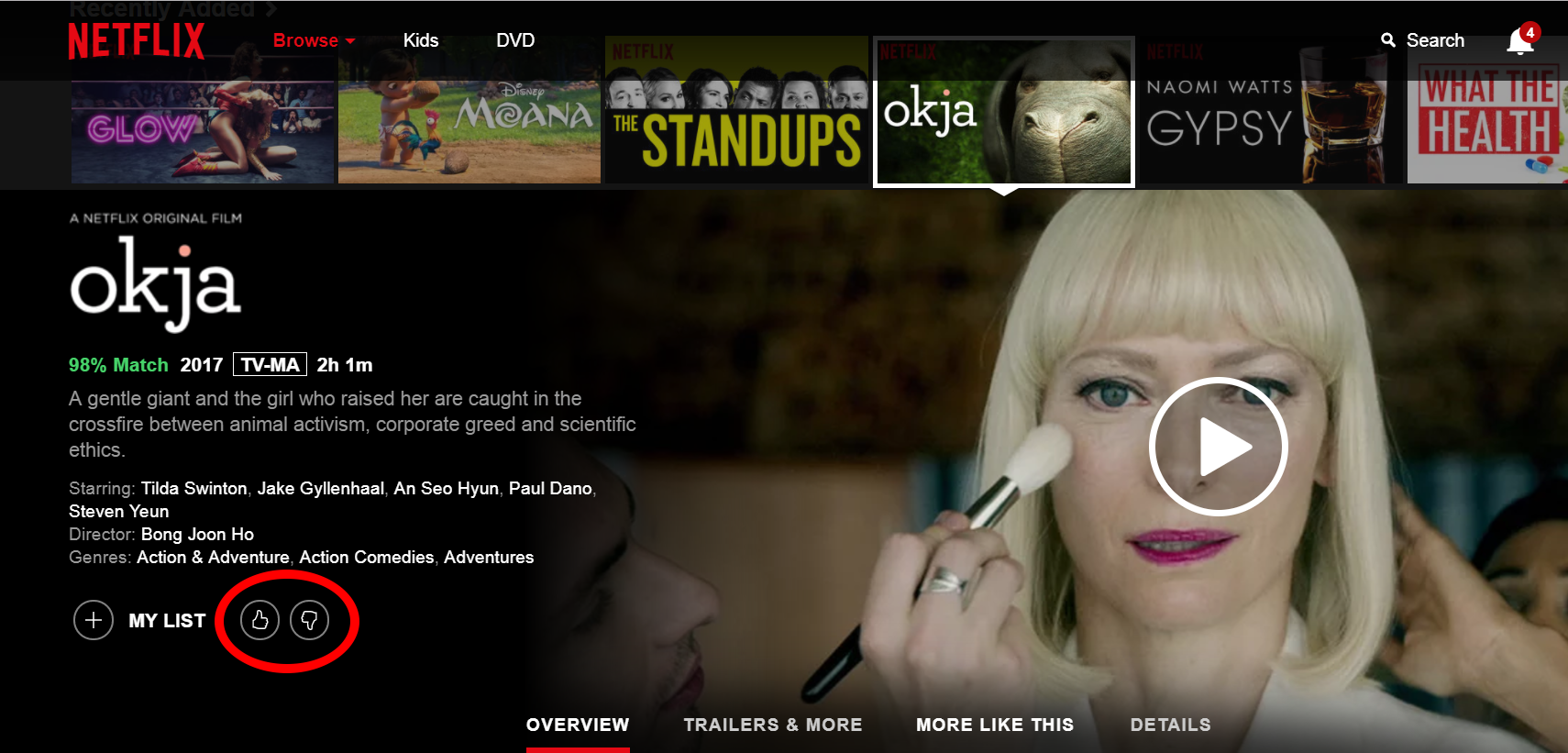 3) Create different profiles
Creating separate profiles for each user on a Netflix account will filter out shows or movie recommendations that you may not want to see.
The avatar for your existing profile should appear when you open Netflix. To create a new profile, select the option next to your avatar to create a new one. Click to add a new profile, enter the desired name, and select a different avatar.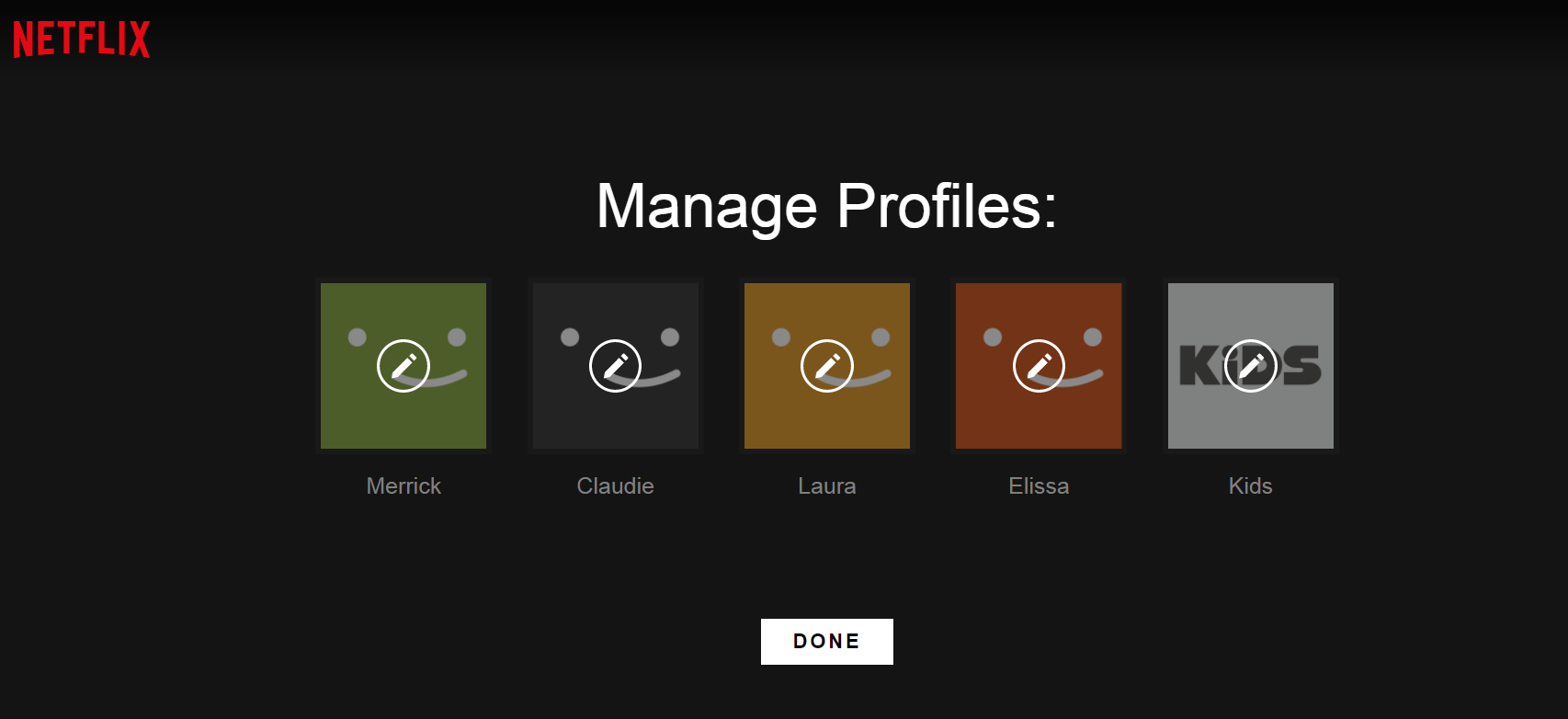 Pro tip: If you plan on being the only person on your account, you can also create separate profiles for the mood you're in. For example, a "bad day" or "sad movies" profile could be for times you want to curl up to a tear-jerker like Titanic or Grey's Anatomy.
4) Customize your subtitles
If you go to your Account and select Subtitle Appearance, you can customize the way your subtitles are presented at the bottom of your screen. These customizations include the color, backdrop, size, and font style.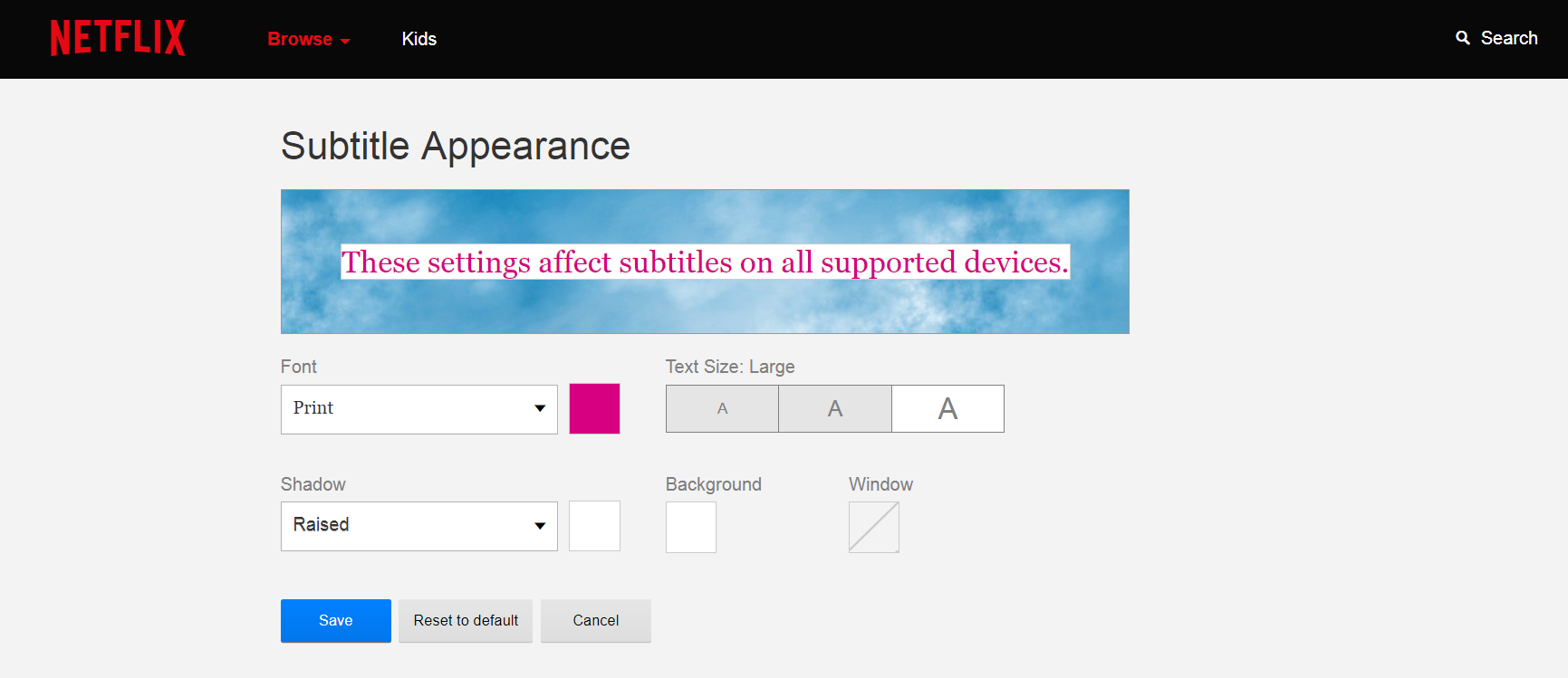 5) Memorize these shortcuts
There's a bunch of secret shortcuts that adjust basic controls by pressing a few keys. Peep the full list below:
"F" for full screen
"Esc" to exit full screen
Spacebar or Enter to toggle play or pause
PgUp to play
PgDn to pause
Shift + left arrow to rewind
Shift + right arrow to fast forward
Up arrow to turn the volume up
Down arrow to turn the volume down
"M" to toggle the option to mute and un-mute
6) End the annoying buffering
Buffering is the ultimate buzzkill, but thankfully there are a few ways to help the issue we all dread.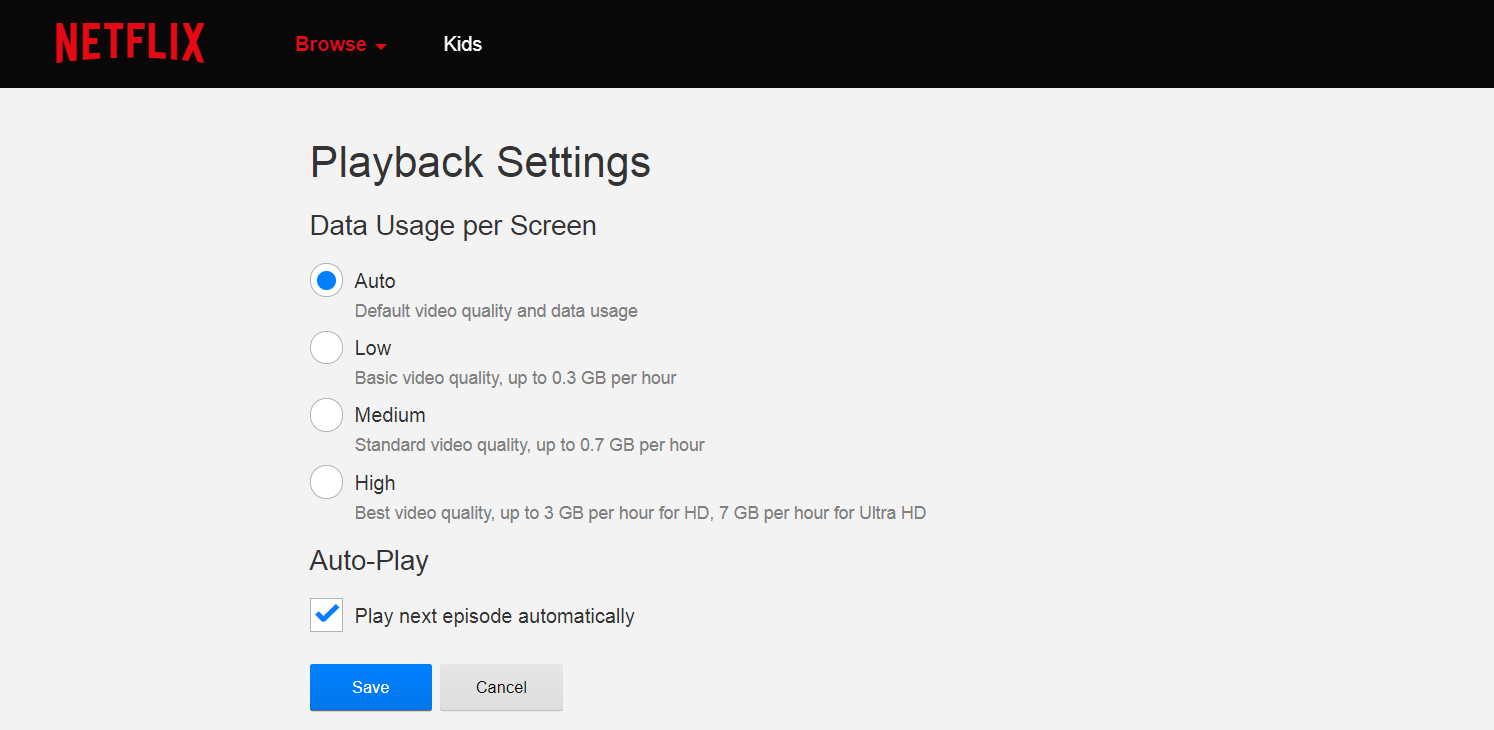 If you're watching Netflix on your computer, press the keys Ctrl+Shift+Opt/Alt+S and a hidden menu will pop up with options to fix buffering issues. From here, you can different bit rates that will balance video quality with your internet speed, though you may have to keep quality low.
If you're watching on another streaming device like Apple TV, head to your Account and select Playback Settings. Select the option to watch in Auto or Low, which will match the quality with your internet speed to avoid buffering. This also works as another option if you're watching on a computer.

READ MORE:
7) Binge-watch without the guilt
The Google Chrome extension Flix Assist gets rid of Netflix's slightly offensive question "Are you still watching?" so you don't have to feel guilty for remaining idle on your couch. The extension also removes the countdown to the next episode of the series you're watching so you can cut the waiting time.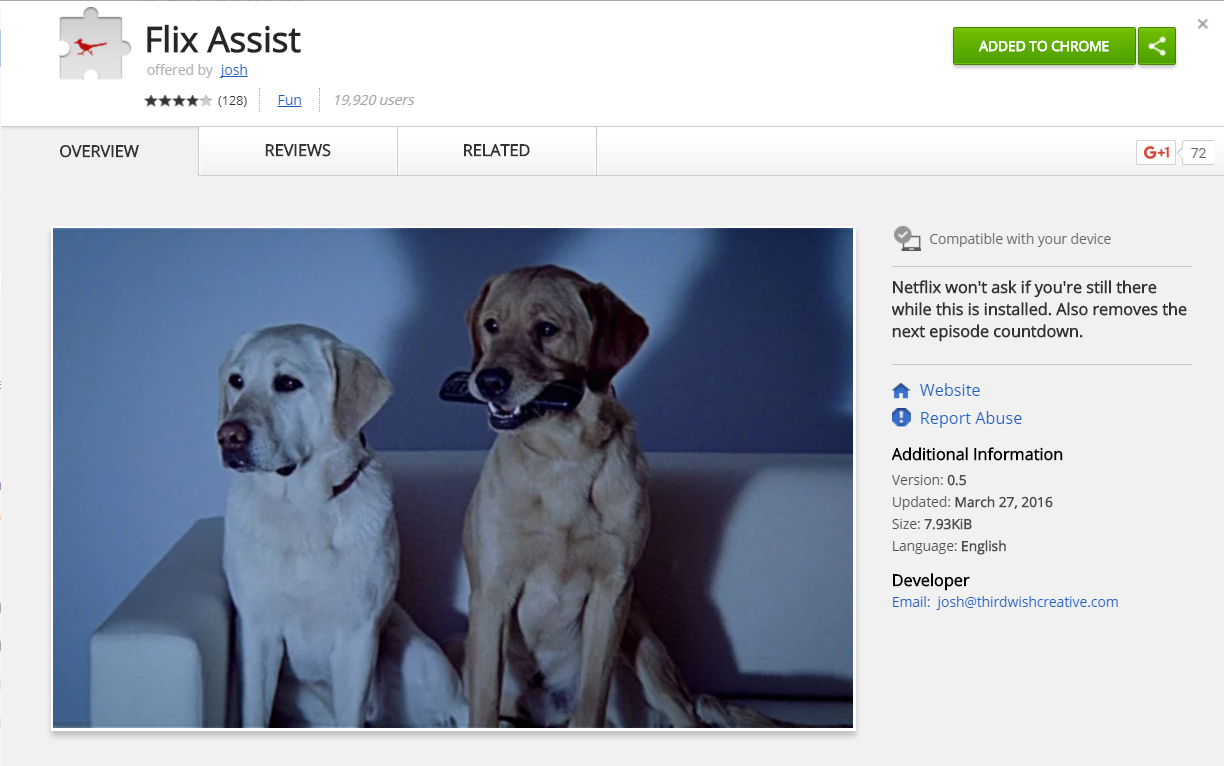 8) Change the quality of what you watch
If you are into customization, coding, and want to make your viewing experience different than the average screen Netflix provides, the Super Netflix Google Chrome extension might be your new best friend. This extension allows you to change the bit rate to play shows in higher quality, customize the contrast and saturation, upload custom subtitles, and forward or rewind the show if you missed something important.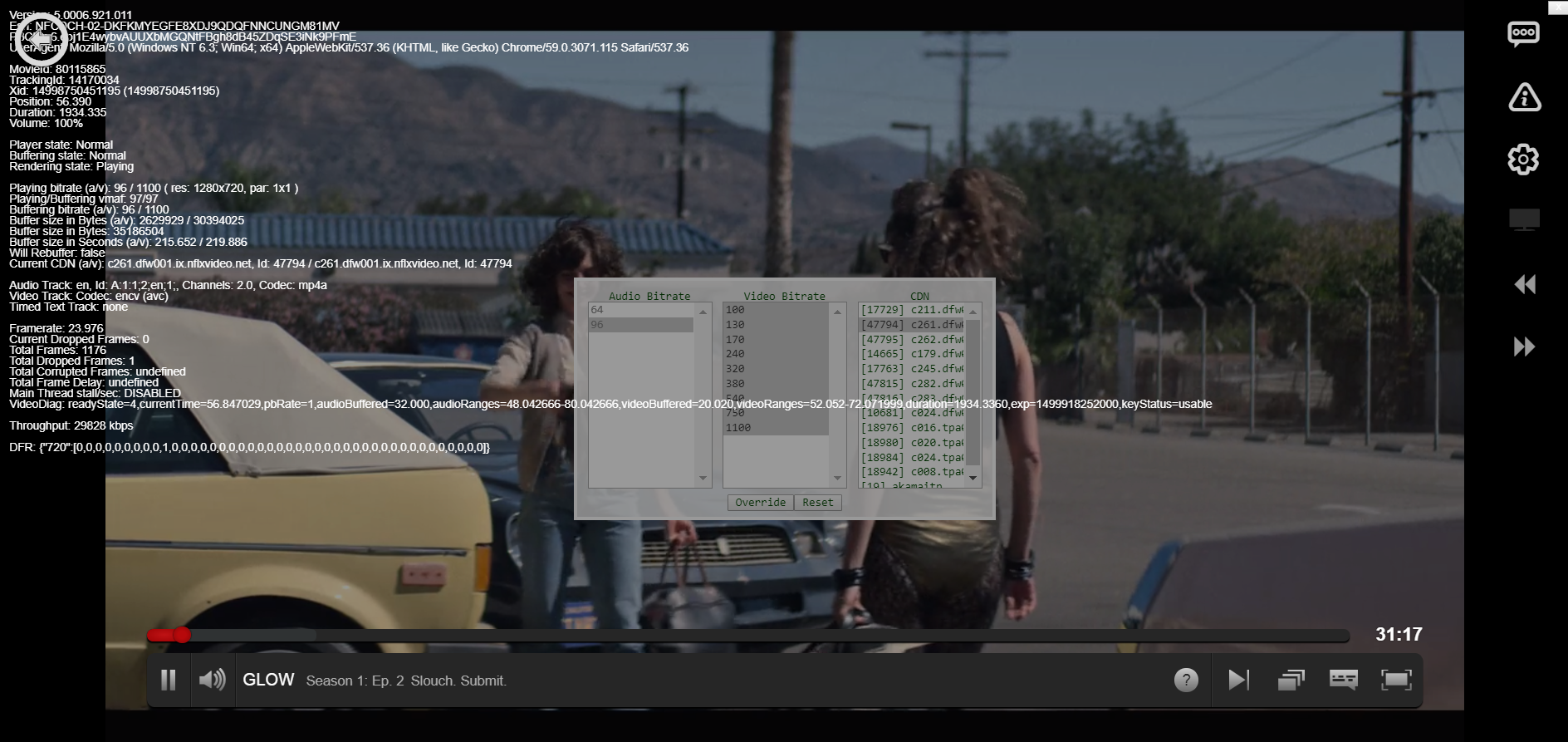 9) Enable Netflix to detect when you've fallen asleep
If you like to doze off while watching Netflix but hate missing half of your favorite show, you can wear Netflix socks that detect when you fall asleep. Unfortunately, the socks aren't available for purchase. Instead, Netflix has provided detailed instructions for the socks project, which involves a little bit of programming and a tiny LED light. You'll have to put your creative skills to use if you're truly committed.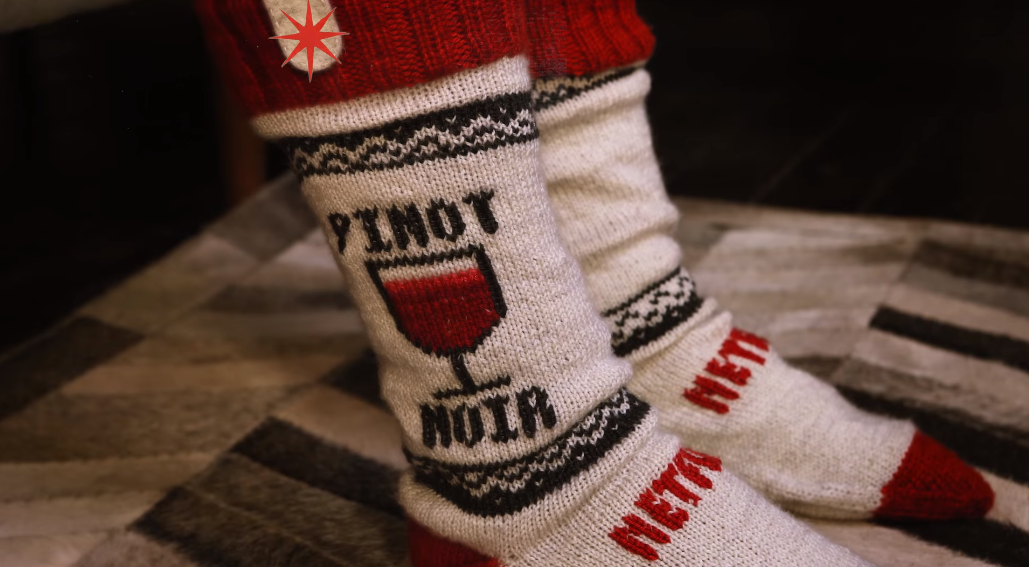 10) Use Reddit as a guide
Reddit is a great place to find detailed rankings for popular movies and TV shows. Reddit's r/NetflixBestOf is a bulletin ranked with suggestions for shows and movies that most popular on the streaming service and highlights hidden gems most people might look over.
The forum also allows users to post requests for the best anime on Netflix, recent releases, and advice on technical issues.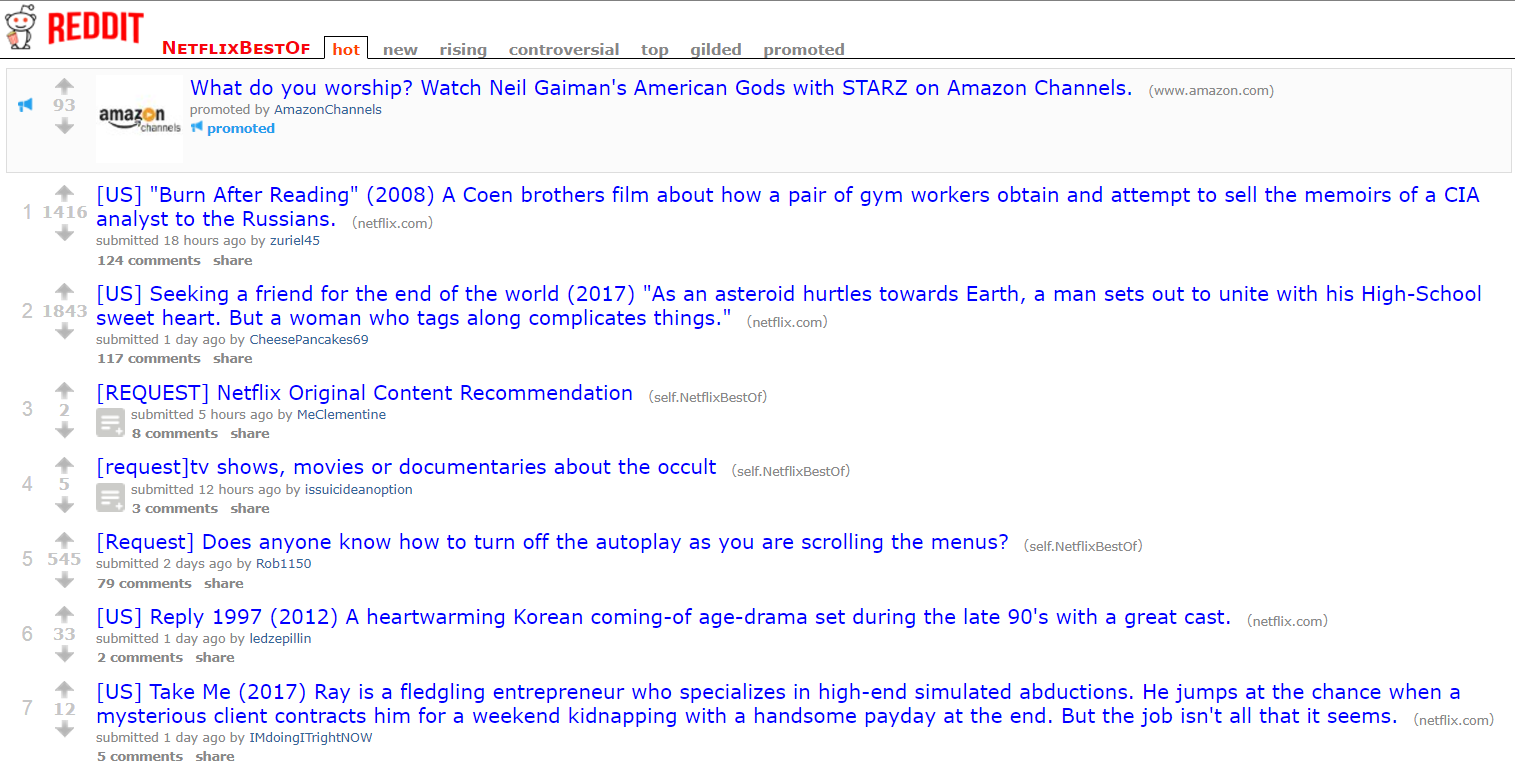 READ MORE:
11) Get creative with your category search
When browsing through Netflix, you can choose which genre of movies of TV shows you would like to pick from, but to fine-tune your search you can select sub-genres until you find what you're looking for. Some sub-genres include romantic comedies, indie thrillers, Westerns, action comedies, and more.
To fast-track your search, check out external sites that track the specific URL codes. For example, action thrillers are 43048 and British movies are 10757. Once you find the code of the sub-genre you like, click the link to be redirected or add it to the URL yourself at the top of your browser using this link: http://www.netflix.com/browse/genre/####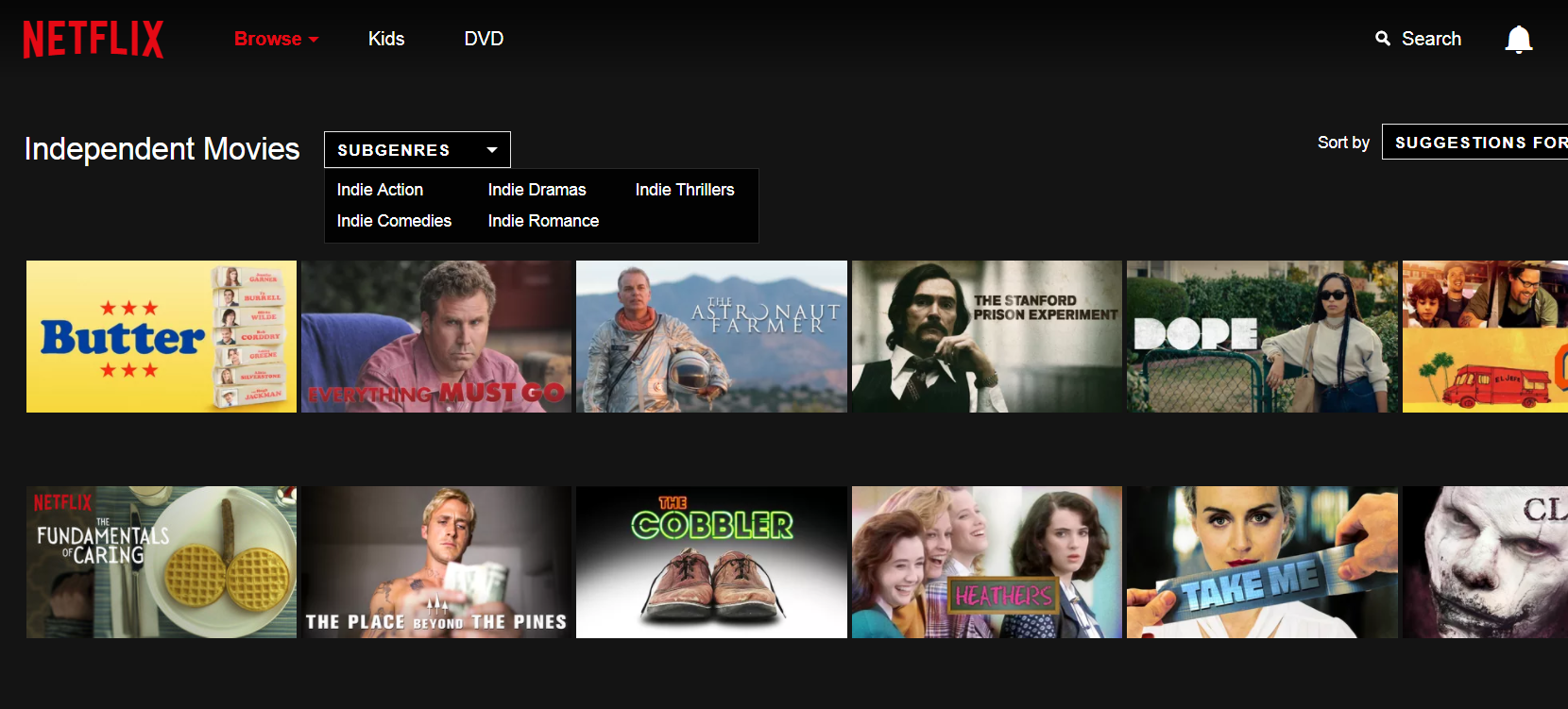 12) Play Netflix Roulette
If you're feeling indecisive and want to explore new titles, Netflix Roulette will pick a random show for you to watch. You can customize your spin by selecting the rating pool and filtering with keywords, but just like the infamous ChatRoulette, you never really know what will appear.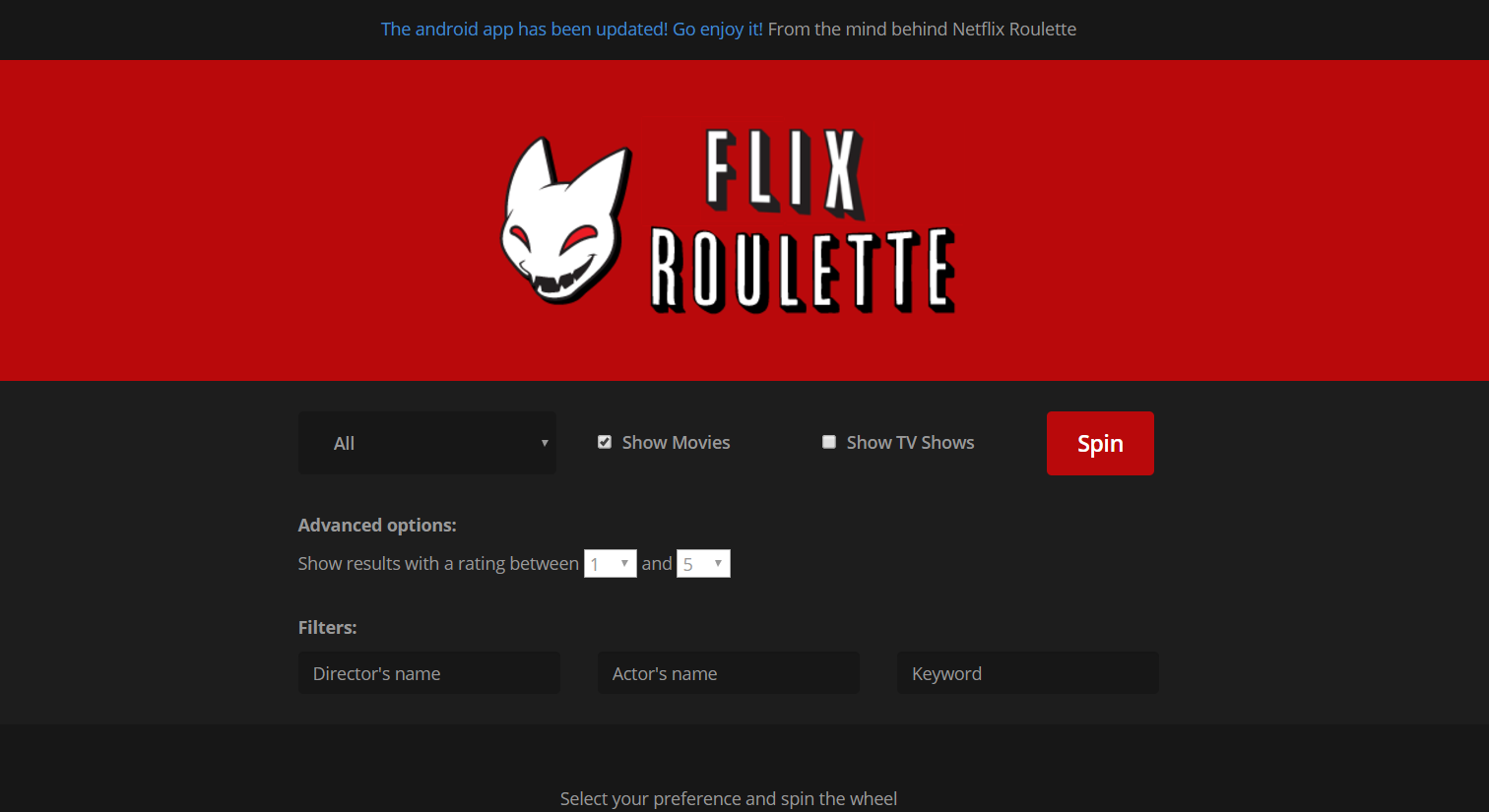 13) Binge TV shows with long-distant friends
Whether you are in a long-distance relationship, friendship, or you just don't feel like being social IRL, you can actually bingewatch shows with people far away via a Chrome extension. The Netflix Party extension creates a sharable link for friends to join a literal Netflix watch party, syncs start times, and even has a chat room on the side so you can talk about the drama unfolding on your screens. This secret tip is the platonic, long-distance version of Netflix and Chill.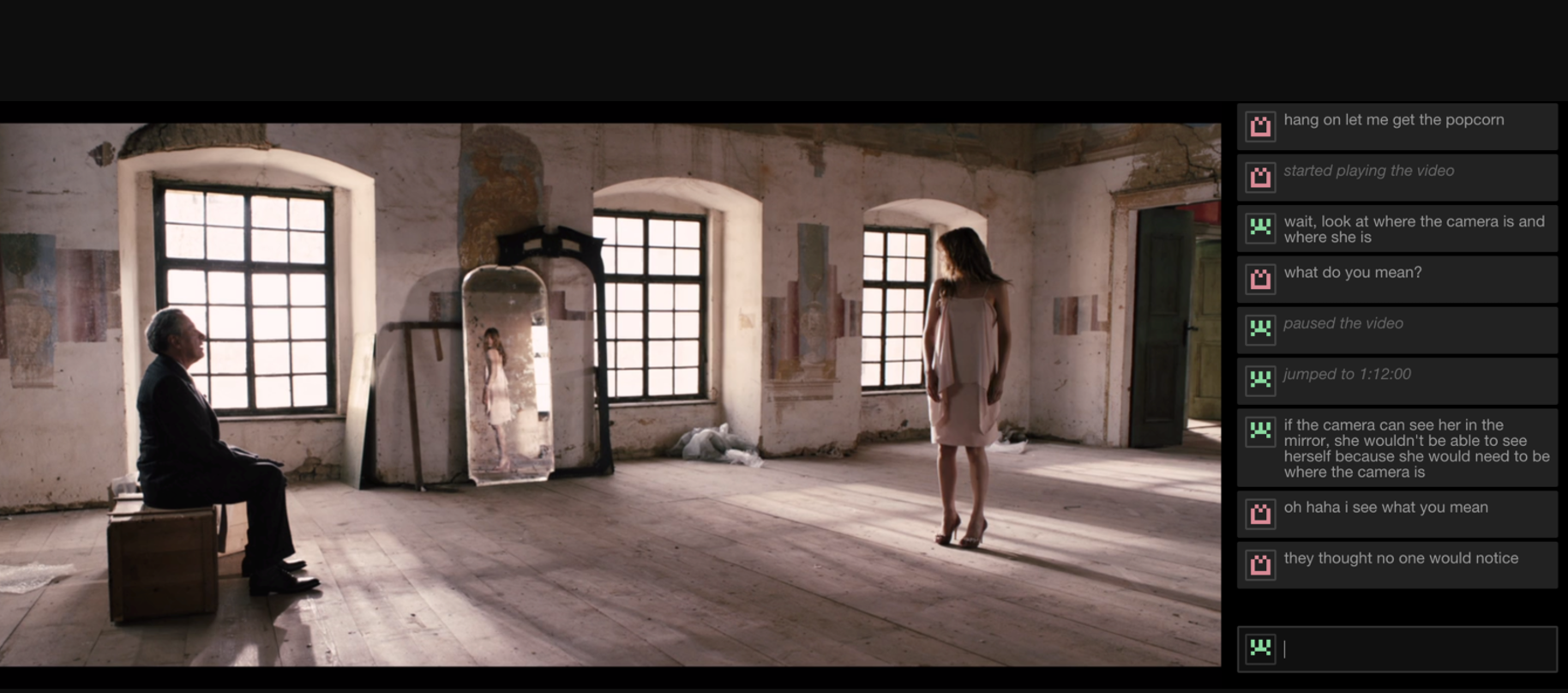 14) Know the new releases ahead of time
Every month Netflix changes their inventory, adding new titles and taking away old ones. Sometimes it can be frustrating to find out your favorite go-to movie was removed from the streaming service. We suggest checking in with our rolling list of what's new on Netflix—including what will be taken away each month—to stay ahead of the game.
Editor's note: This article is regularly updated for relevance. 
Daily Dot Netflix Guides
---
Best Movies on Netflix
---
Best Shows on Netflix
---
---