On The Eric Andre Show, the comedian plays a talk-show host who seems to be trapped in a purgatory of sorts. He subjects guests to half-formed questions and outré pranks, destroys the set, and antagonizes himself and co-host Hannibal Buress. It's a demented, thrilling edit of celebrity interview culture, especially compared to the void of traditional late night.
Eric Andre: Legalize Everything

RELEASE DATE:
June 23, 2020
DIRECTOR:
Eric Notarnicola
STREAMING:
Netflix
Andre knows his audience, but still tries to expand minds.
Andre's debut Netflix special, Legalize Everything, exists in that same chaotic realm. He screams, invades audience members' personal space, drops his pants. His audience expects it. Several of his Eric Andre Show stunts involve impersonating or interacting with police; one, in which he kisses a cop played by James Adomian, became a meme earlier this month, personalized by Andre for the moment. Filmed in New Orleans, Legalize Everything starts with Andre once again dressed as a cop, doling out drugs to passersby. He told the Daily Beast that some "middle-aged white people" at Netflix asked him to cut the scene, given recent protests around police brutality, but he refused, stating: "This is the best time to do these jokes."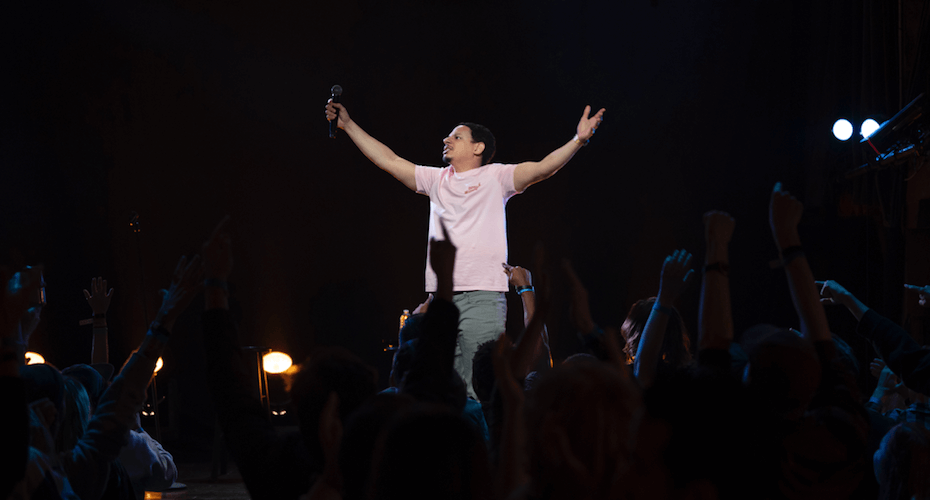 That certainly applies to a few segments. Drugs inform the first half of Legalize Everything, peppered with some dick jokes. The special hits more essential territory when Andre riffs on how the theme song of Cops is tonally at odds with the violence depicted. The show was finally canceled earlier this month, as reality outpaced it. Andre points out the absurdity of still adhering to the Constitution, specifically the Third Amendment, which also trended earlier this month, in regards to D.C. Mayor Muriel Bowser asking out-of-state National Guard to vacate hotels. Shifting into religion—and growing up Catholic and Jewish—Andre critiques its puritanical roots in the U.S. and how it's shaped us, issuing a challenge to "cancel John Calvin."
So there's that kind of commentary mixed in with Andre comparing buttholes to Combos. Though his physicality often takes focus, it doesn't overshadow Andre's analysis of cultural institutions that, much like his talk-show sets, need to be destroyed. He knows his audience, and feels comfortable fucking with them—he jokes about the "lineup of school shooters" in the front row and mocks 8chan—but there's also the possibility that his thoughts on the white supremacist foundation of America, or our desensitization to police brutality, might lead to a little more contemplation. Andre's made clear it's not all just jokes.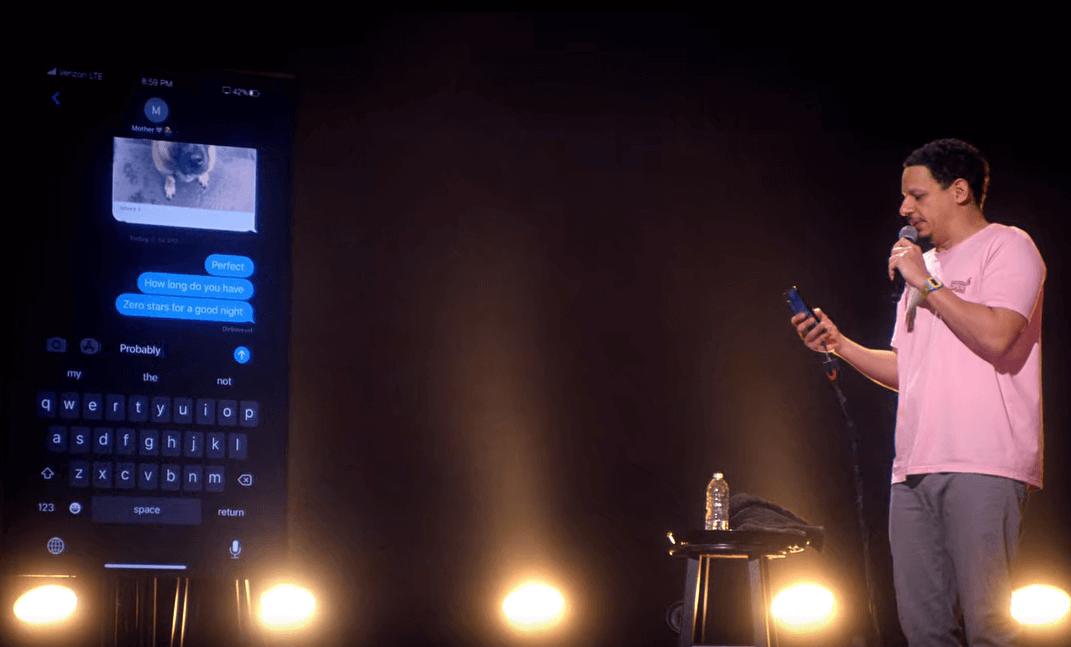 Netflix is set to release Andre's prank movie Bad Trip this year, after its theatrical release was curbed by COVID-19. He gets in one prank at the end of the set, allegedly calling the mother of an audience member. It's a little anticlimactic, the orderly exit after a white-knuckle ride.
Daily Dot Netflix Guides
---
Best Movies on Netflix
---
Best Shows on Netflix
---
---