HBO Max is finally available for all your streaming needs. With one of the greatest film collections in streaming, including all eight Harry Potter movies, there's a lot of directions you could go. Here are 15 must-watch movies—in no particular order.
HBO Max is the newest way to watch HBO, featuring an array of WarnerMedia holdings in addition to all your HBO favorites. It's also got a new series of shows, Max Originals, exclusive to the service.
---
Harry Potter and the Goblet of Fire
One of the things that draws so many people to the Harry Potter world is the variety between each film. In the fourth film, released in 2005, everything changes for Harry and his companions. Romance blossoms, viewers get to experience the wider wizarding world, and the darker themes planted in Harry Potter and the Prisoner of Azkaban begin to take shape. A major turning point in the Harry Potter saga, Goblet of Fire takes the series from its fun and lighthearted origins into the more grown-up themes of the later movies. —Nahila Bonfiglio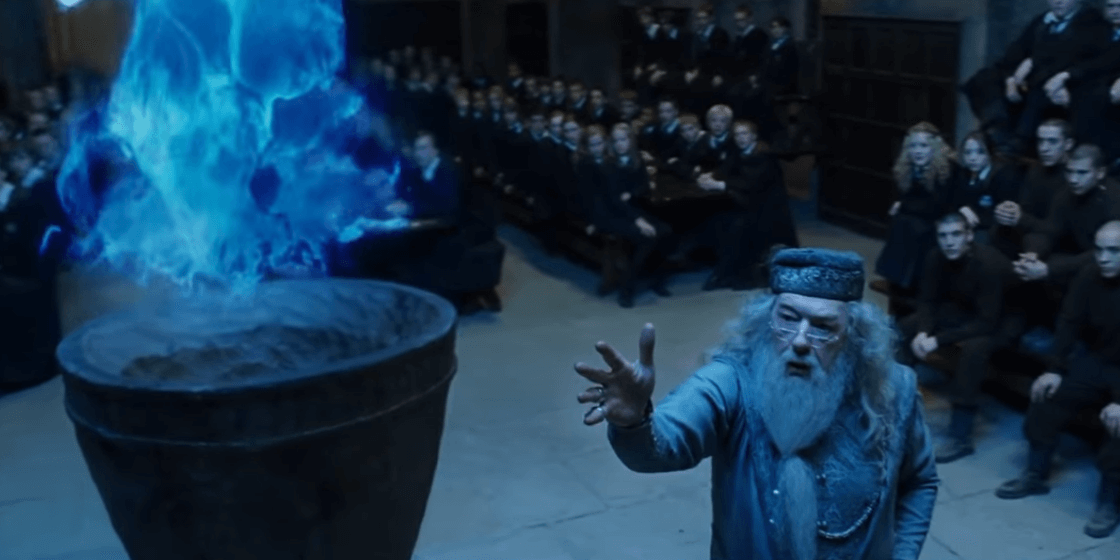 ---
Crazy Rich Asians
Based on Kevin Kwan's novel of the same name, Crazy Rich Asians tells the story of Rachel Chu (Constance Wu), a smart, young economics professor at New York University who is dating Nick Young (Henry Golding), a man she later learns is essentially the Asian Prince Harry. It's a charming film that manages to strike the perfect balance of romance, comedy, drama, and absurdity to show viewers that stories with non-white actors are just as funny, beautiful, and heart-wrenching. Forget being an Asian American film or a rom-com—it's just a good film. —Kristina Nguyen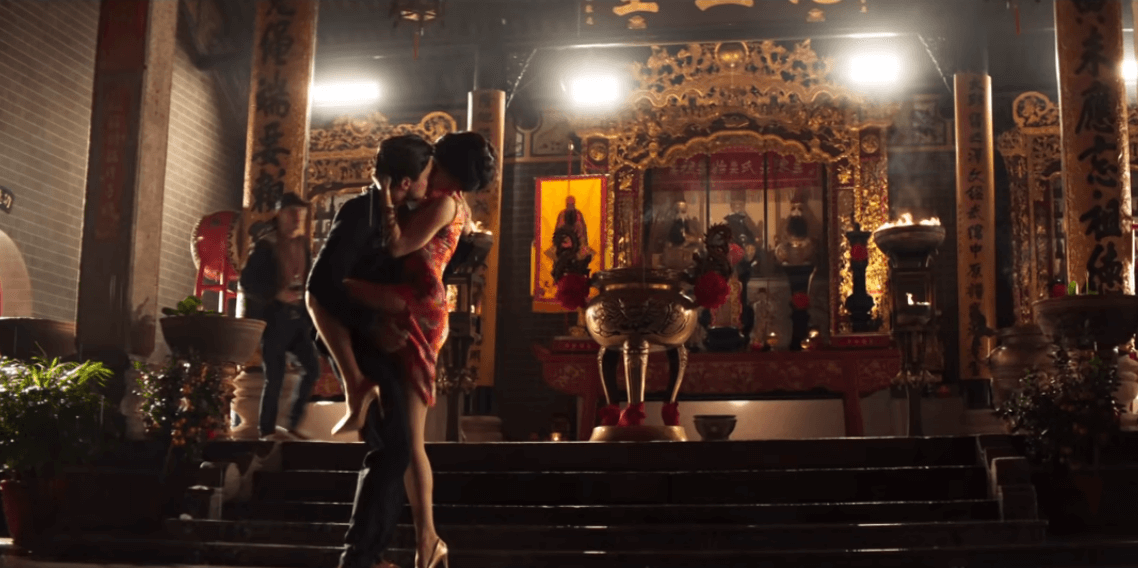 ---
Wonder Woman
Wonder Woman isn't just a great movie. It's a cultural phenomenon. It managed the near-impossible achievement of telling a fresh and entertaining origin story in 2017, after we all thought we were sick of the genre. It proved that women heroes can make bank at the box office. It even delivered a ray of hope for Warner Bros.' DC franchise, whose other offerings are consistently sub-par. Romance, jokes, great action scenes—Wonder Woman had everything. This was surely a formative moment for the next generation of women filmmakers, and we can't wait to see what Patty Jenkins does with the sequel. —Gavia Baker-Whitelaw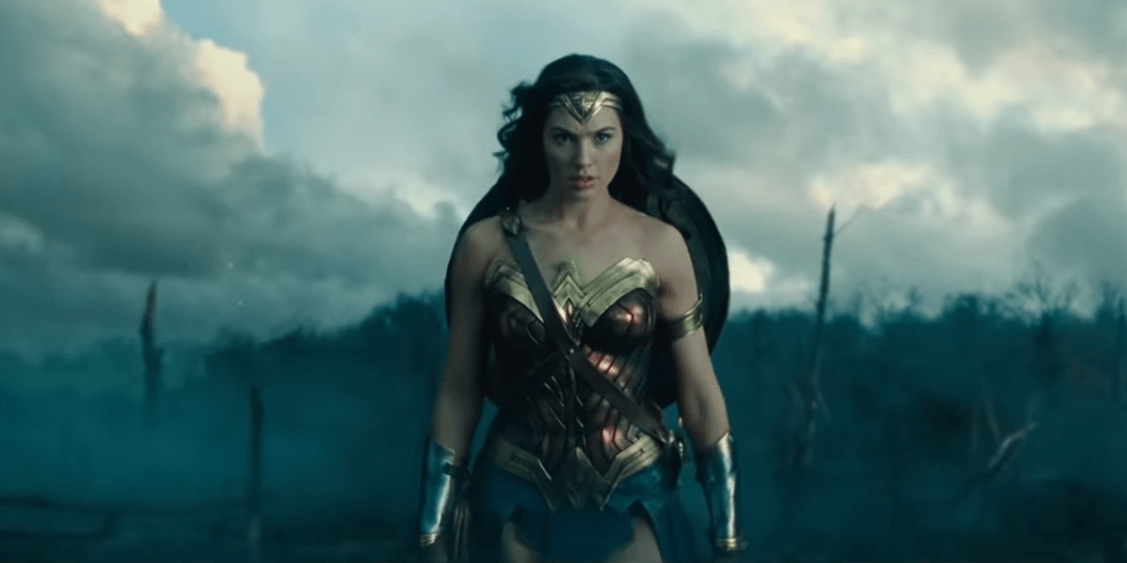 ---
A Nightmare on Elm Street
Wes Craven towers over the horror genre. He delivered genre-defining movies in three different decades. His '80s masterpiece, A Nightmare on Elm Street, may well be his best known film. The premise—a group of teens being killed in their dreams—is brilliant in its simplicity, and the reason for Nightmare's longevity both culturally and as a long-running series. Jason Vorhees and Michael Myers may have haunted your dreams, but Freddy Krueger made sure there was no place left to hide. —Eddie Strait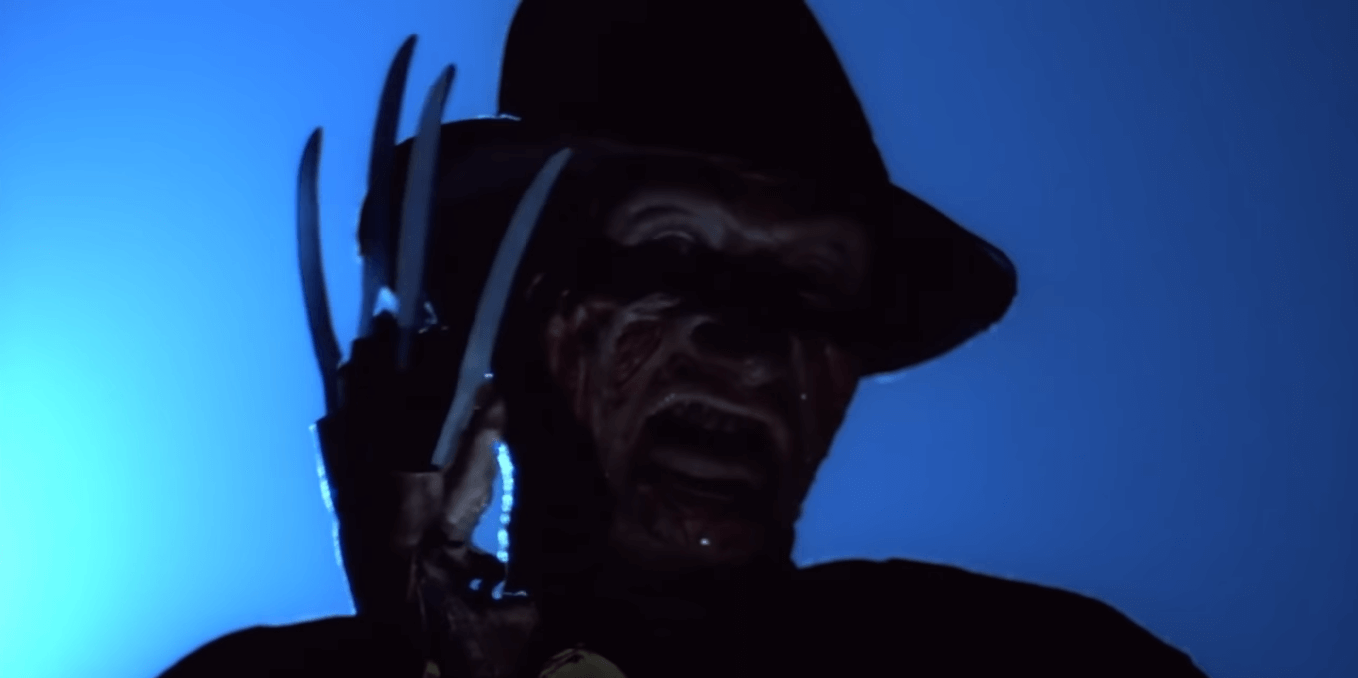 ---
The Meg
Some formulas never get old. In the case of The Meg, that applies to the classic rivalry of man vs. giant sea creature. From Moby Dick to Sharknado, it's a partnership that's been proven to work. The Meg is very much a Jason Statham movie, in the same way that Rampage is all about the Rock. Statham plays a deep sea rescue diver with a unique mission: protecting a research submarine from a giant prehistoric shark. That's the titular Meg, short for Megalodon. The film's tagline is "Chomp on this." They know what we're here for. This is clearly the stupid-but-brilliant summer blockbuster of 2018, tiding us over while we wait for the next Fast and Furious to arrive. —G. B.-W.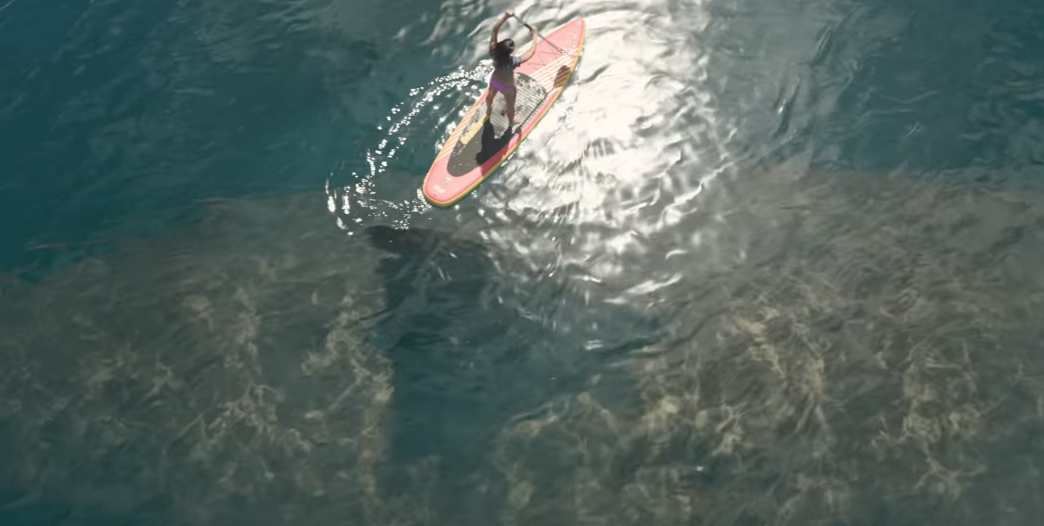 ---
Gremlins
There's an easy sell when it comes to watching Gremlins. It provides a nice build-up to the sheer insanity of Gremlins 2, its memorably meta sequel. Even if it was an only child, however, this Christmas tale of a cute furry creature and the horrific monsters it spawns would be worth experiencing because, through all the jump-scares and the silly comedy, this movie has heart—and far more heart than the movie that came after. —E.S.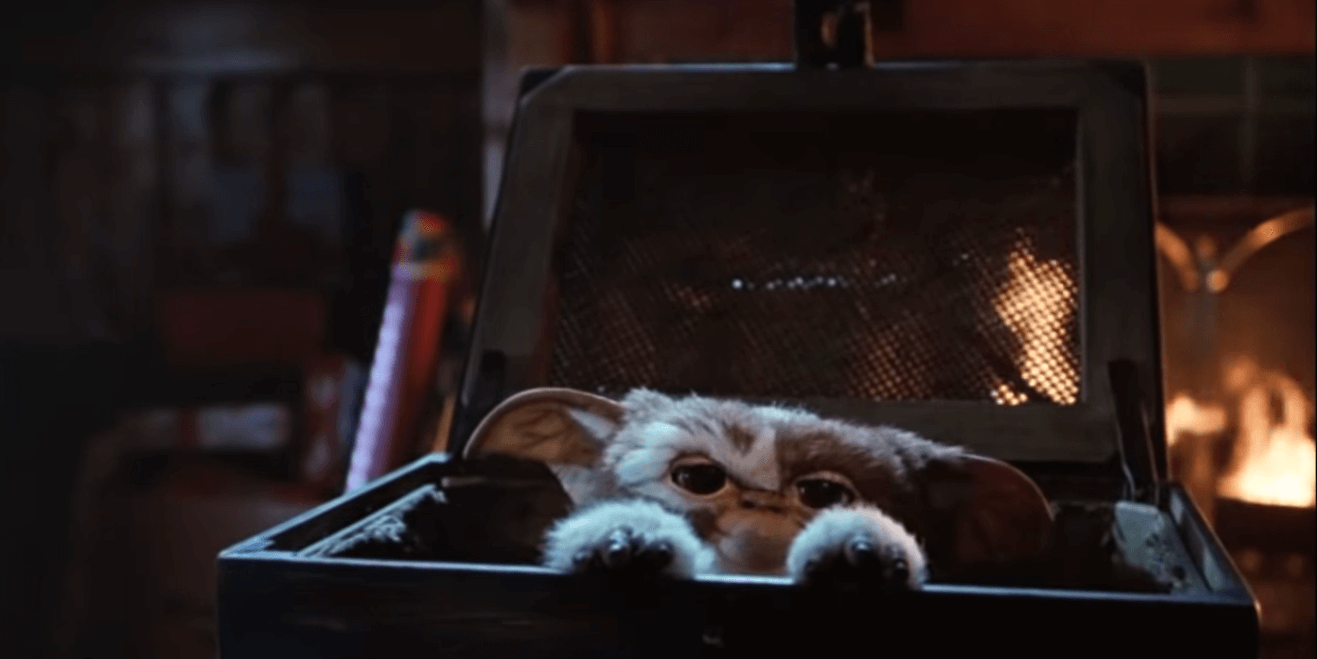 ---
Alien
The Alien series has been able to sustain full-on action (Aliens), French art film influences (Alien Resurrection), pro wrestling (Aliens vs. Predator), and isolationist survival horror (Alien 3). However, of all the films in the series, the original stands the tallest, as a perfect blending of Lovecraftian science and gothic horror. Anchored by an all-star cast—including Tom Skerritt, Sigourney Weaver, Harry Dean Stanton, John Hurt, and Ian Holm—Alien makes you care about each character before they're systematically ripped apart. Barely showing the monster builds a sense of the unknown flashier films sometimes miss out on, and Alien is a stronger film for it. Director Ridley Scott has returned to the series recently with two prequels, Prometheus and 2017's Alien: Covenant. —John-Michael Bond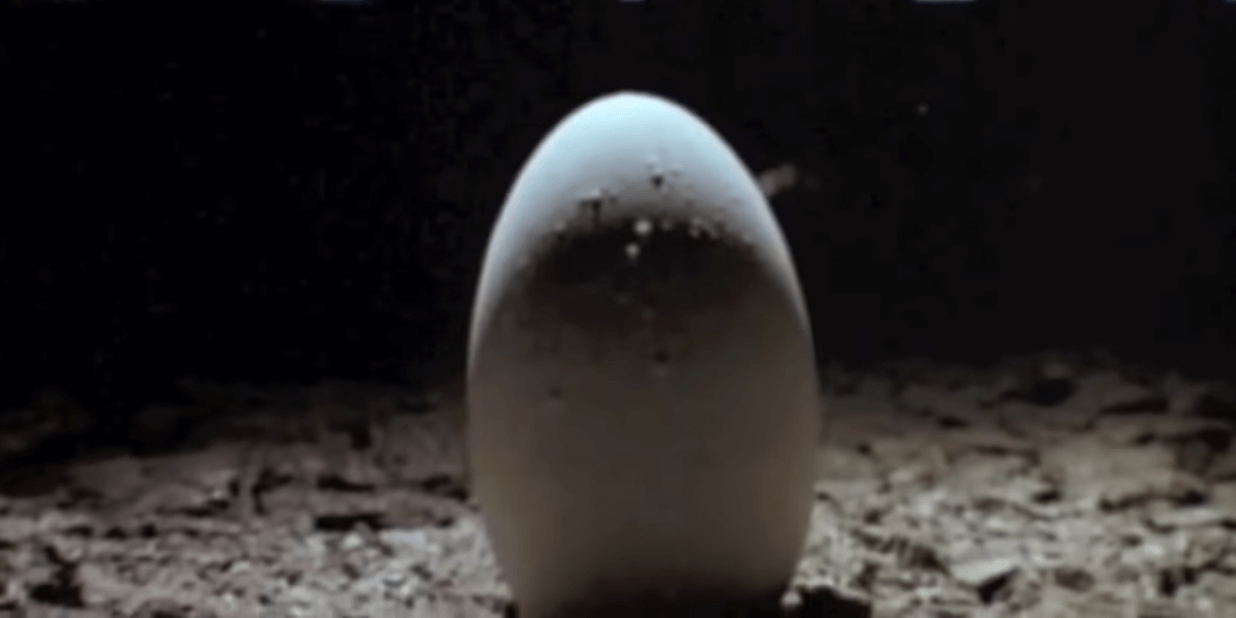 ---
Unbreakable
With M. Night Shyamalan rounding out his superhero trilogy in 2019, it's time to go back to the year 2000 and remind yourself how it all started. Bruce Willis gave one of his best performances as David, a man who doesn't get sick or hurt, not even in a train crash. The yang to his yin is Elijah, played by the ubiquitous Samuel L. Jackson, a man who seemingly can't walk a few steps without incurring great physical risk. Unbreakable is either the best or second best M. Night movie. Any excuse to spend time in its world is worth taking. —E.S.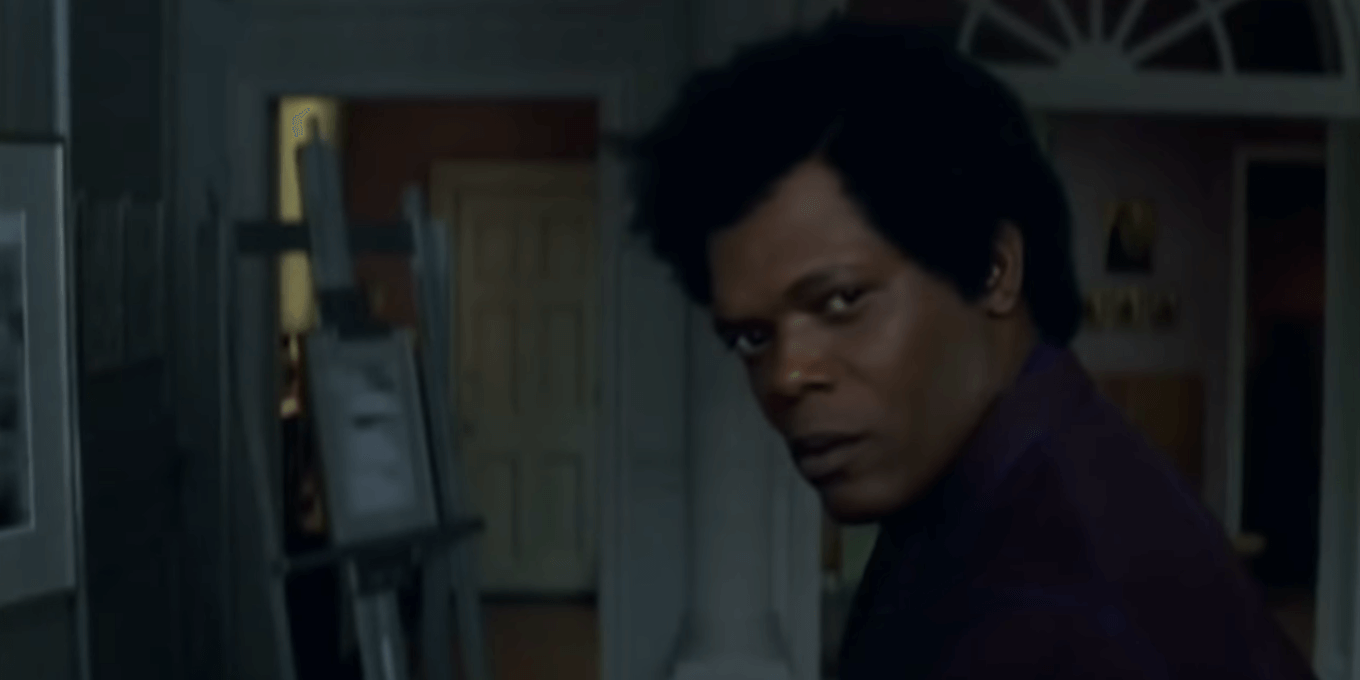 ---
Tropic Thunder
Ben Stiller's Hollywood spoof tracks a film crew making a war movie and inadvertently oversteps their bounds, ending up in unfriendly territory. Hilarity ensues. It's easy to forget that Robert Downey Jr. (whose comeback started in the summer of '08 with this and Iron Man) was Oscar-nominated for his work as Kirk Lazarus, a cocksure Australian actor playing a black American character. But he's great, Stiller is great, Jack Black is great, Matthew McConaughey is great. Everyone's great. —E.S.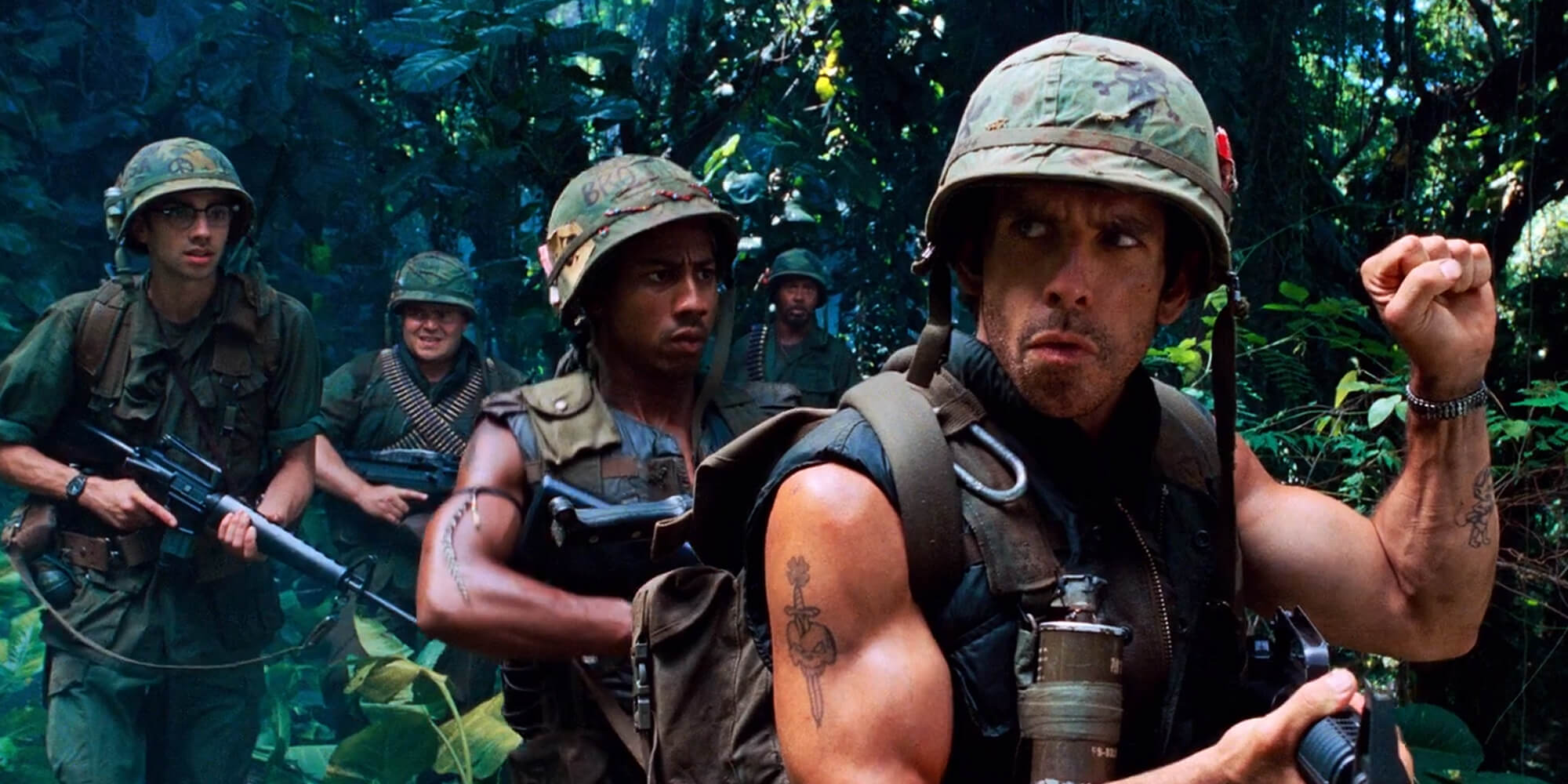 ---
Punch-Drunk Love
Between this film and Judd Apatow's Funny People, Adam Sandler has delivered two performances that deconstruct the comic persona he honed on Saturday Night Live and in his '90s comedies. In Paul Thomas Anderson's film, Sandler plays Barry Egan, a socially awkward man prone to violent outbursts. A chance encounter with a woman in need of a favor (a terrific Emily Watson) helps bring Barry out of his shell. Anderson mixes the dark and absurd parts of the film with humor in that way only he can, and the result is pretty special. —E. S.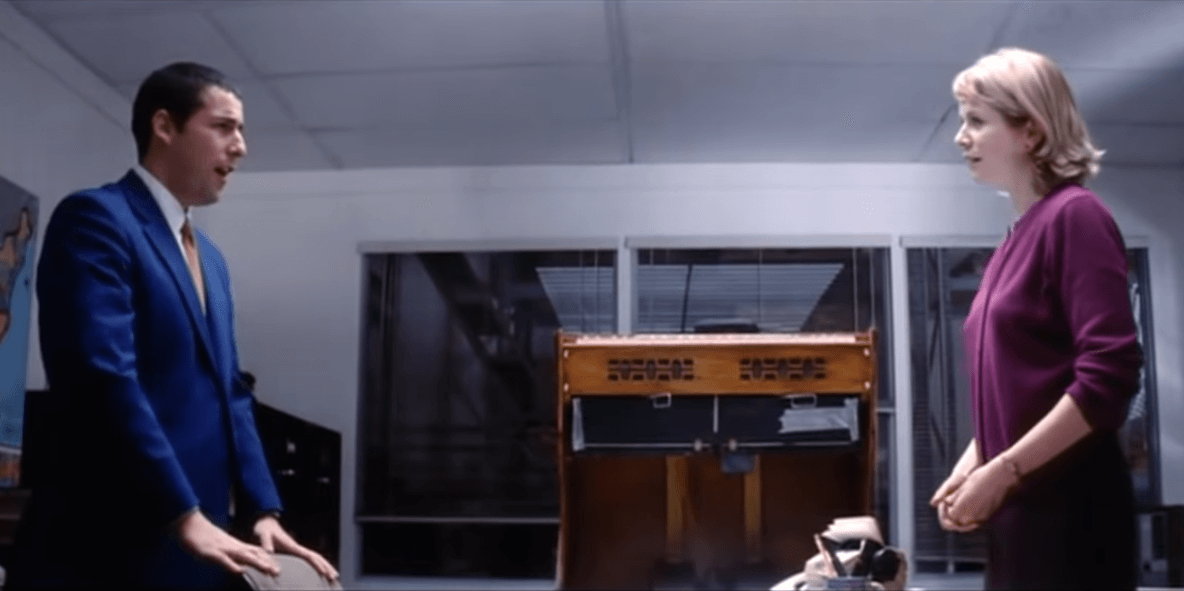 ---
The Shining
Stephen King's award-winning novel differs quite a bit from Stanley Kubrick's vision of it in film, but both are horror tales that will stick with you long after they're over. Kubrick's take is considered a visionary masterpiece to this day, loaded with incredible performances. A young Jack Nicholson is a standout as Jack Torrance, an alcoholic writer fighting for sanity in a deserted hotel with his family in the dead of winter. —Colette Bennett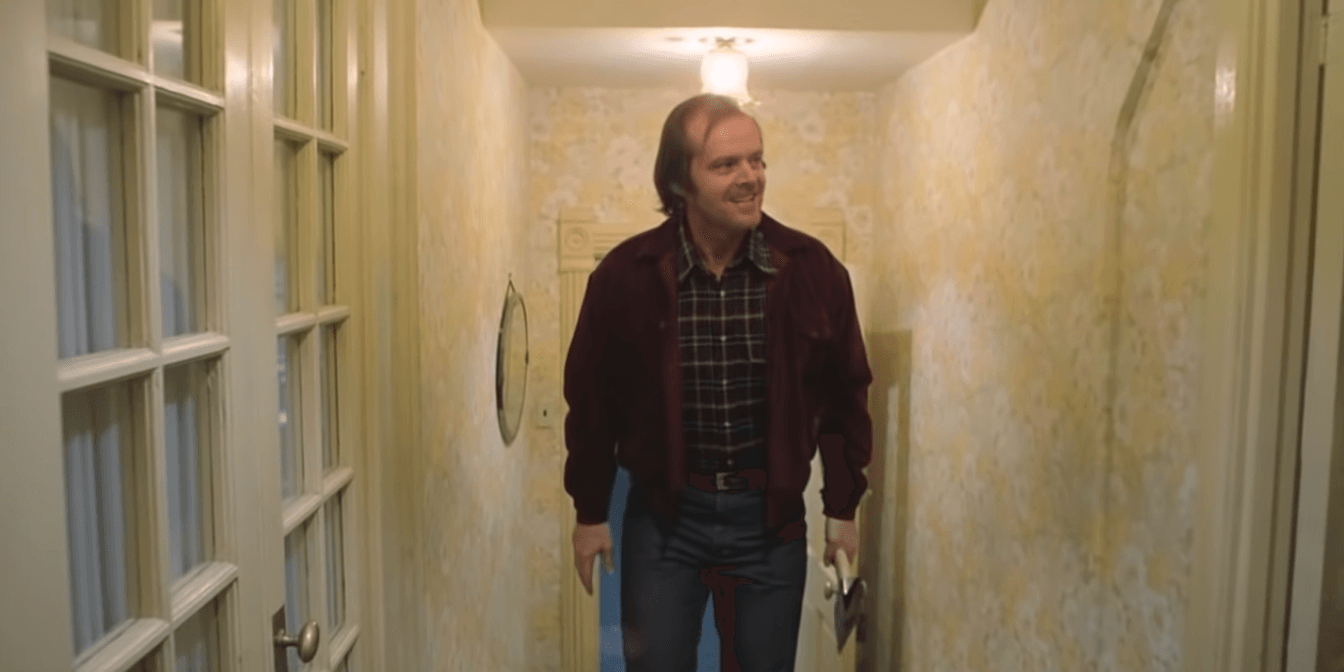 ---
Gangs of New York
Obviously, Martin Scorsese has made a lot of gangster movies. But although it received 10 Oscar nominations when it came out in 2002, no one really counts Gangs of New York as one of his finer entries in the genre. Perhaps that's because this movie, based on the real gangs who ran the "Five Points" area of New York City in the 1860s, feels more like a historical epic. It's also truly a strange film. Bloated and violent and full of gigantic sets that feel like something out of the old studio era, the movie is definitely trying to make some grand statement about America. And while Leonardo DiCaprio and Cameron Diaz are pretty wooden in it, the movie has a great supporting cast and features a fantastic, Oscar-nominated performance from Daniel Day-Lewis as William "Bill the Butcher" Cutting, one of the most unforgettable villains in Scorsese's canon. —Chris Osterndorf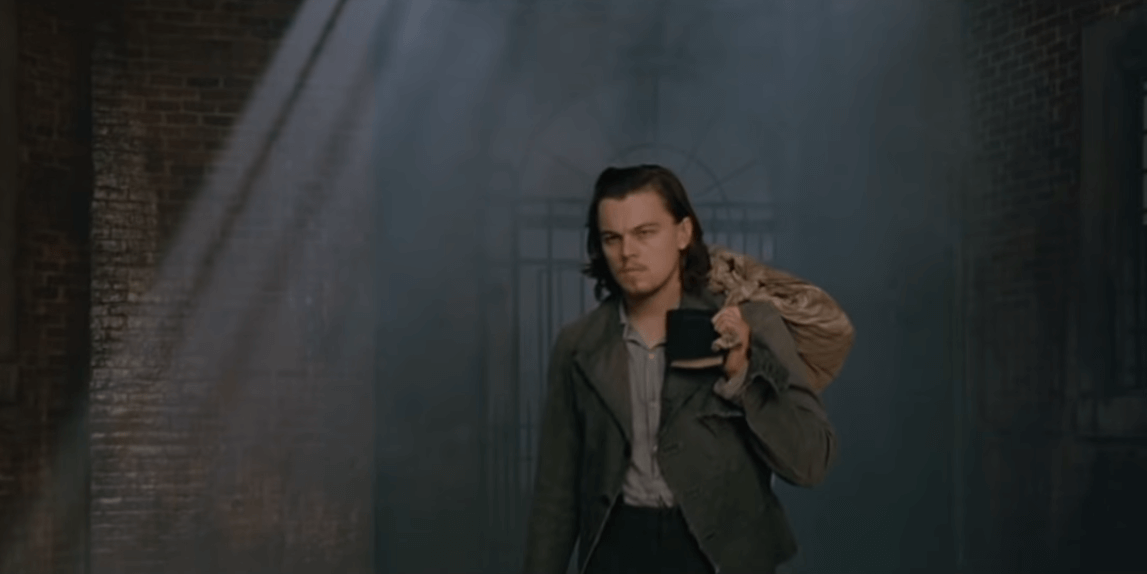 ---
Deep Blue Sea
Not everyone wants a well-plotted thriller or terrifying ghost story when they reach for a horror film. Some viewers just want to laugh and have a good time. For those terror fans, we suggest Deep Blue Sea, a fast-paced gorefest about super-smart sharks that flood a base and hunt the people in it. Directed by Renny Harlin (Nightmare on Elm Street 4), Deep Blue Sea has the explosive tone of an action movie someone keeps throwing blood on. By treating its B-movie premise with a little respect, it managed to provide a few genuine screams. However, the real star of the show is its Final Destination-like ability to surprise you with cast deaths. —J.-M. B.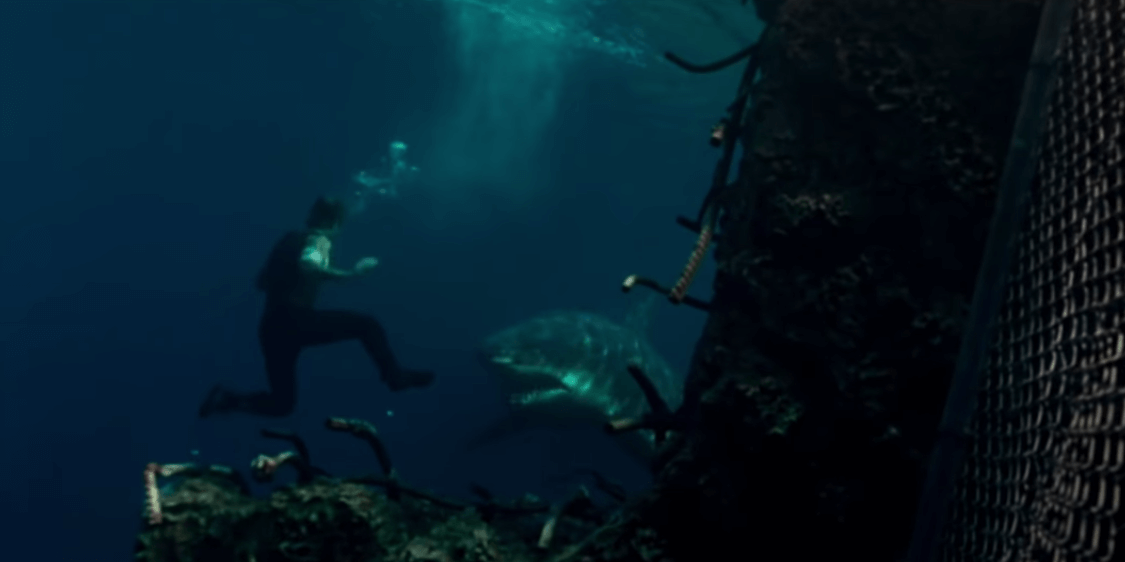 ---
The Wizard of Oz
The Wizard of Oz holds such a prominent place in American pop culture, to even write about the 1939 adaptation of L. Frank Baum's children's book feels almost redundant. The beloved story—of how Dorothy Gale and her dog, Toto, meet the Scarecrow, Tin Man, and the Lion, and how together they seek the help of a wizard to face down a wicked witch and get back to Kansas—is as magical as it is timeless. Despite many new interpretations of the source material over the years, there's a reason people have been watching this movie for generations. If somehow you've managed to miss it, it's time to walk down that yellow brick road. —C. O.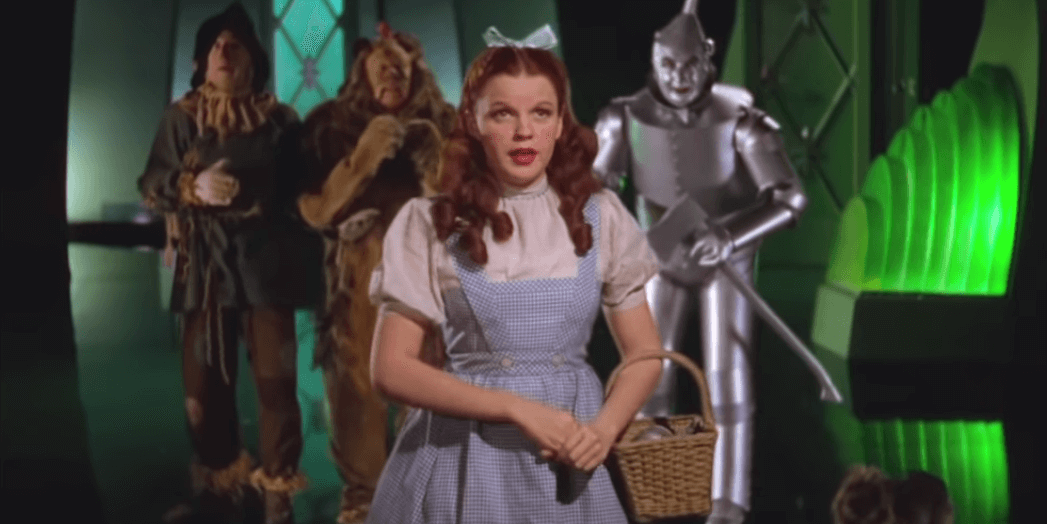 ---
Braveheart
"FREEDOM!" Before Mel Gibson started competing for the winner of most Hollywood comebacks, he was best known for screaming this at the top of his lungs in one of the most emotionally gut-punching movie finales ever. Chronicling the legendary uprising led by Scottish hero William Wallace, Gibson also got an Oscar for directing this 1995 Best Picture winner. Although the film hasn't aged perfectly in the 20-plus years since its release, it's still the rare combination of action-packed and heartfelt that gets broad audiences going. —C. O.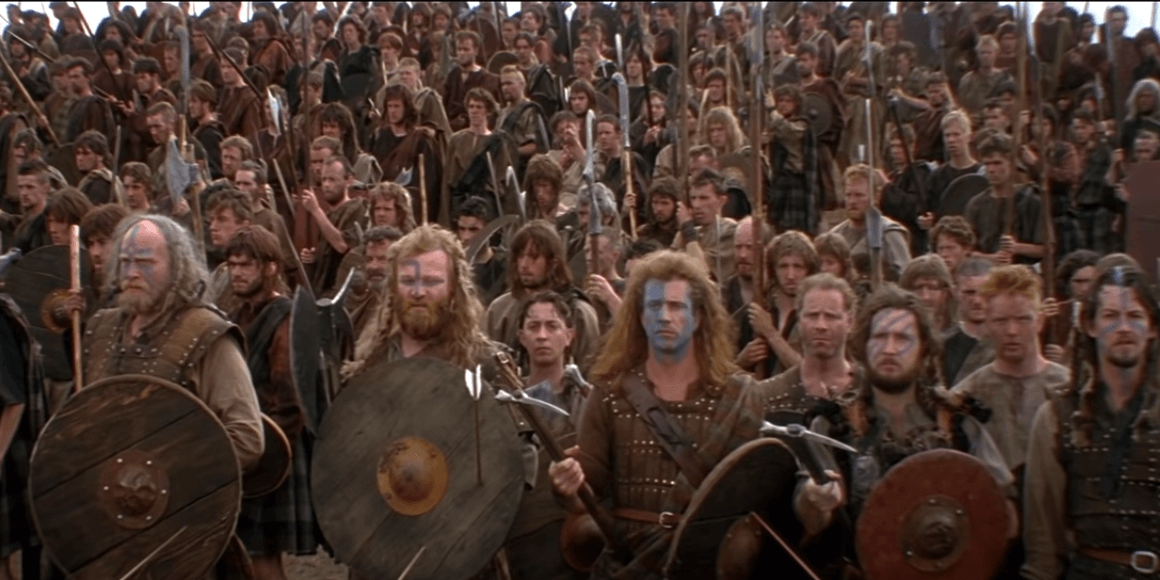 ---
HBO Max is the newest way to watch HBO, featuring an array of WarnerMedia holdings in addition to all your HBO favorites. It's also got a new series of shows, Max Originals, exclusive to the service.
---
Premium Streaming Service Guides
Live TV Service Guides
Entertainment Channel Guides
Streaming Device Guides
The Daily Dot may receive a payment in connection with purchases of products or services featured in this article. Read our Ethics Policy to learn more.