HBO Max launched on May 27 with more than 400 documentaries that subscribers can stream.
That impressive list includes a new documentary called On the Record, that's part of the initial offering of Max Originals.
Titles including Baltimore Rising, Won't You Be My Neighbor, Elvis Presley: The Searcher, and The Final Year made the Daily Dot's top 15 list of must-watch documentaries.
HBO Max is available for $14.99 a month as a standalone service or through a number of streaming providers.
The Daily Dot's HBO Max review noted, "It feels like it's only going to get better, and what's here at launch is already a sight to behold. In a year, HBO Max is going to be making the other services tremble in fear, but right now, it's still building its army. But even now, it's already a top-tier service worth your hard-earned dollars."
HBO Max is the newest way to watch HBO, featuring an array of WarnerMedia holdings in addition to all your HBO favorites. It's also got a new series of shows, Max Originals, exclusive to the service.
---
HBO Max: Best documentaries
1) Baltimore Rising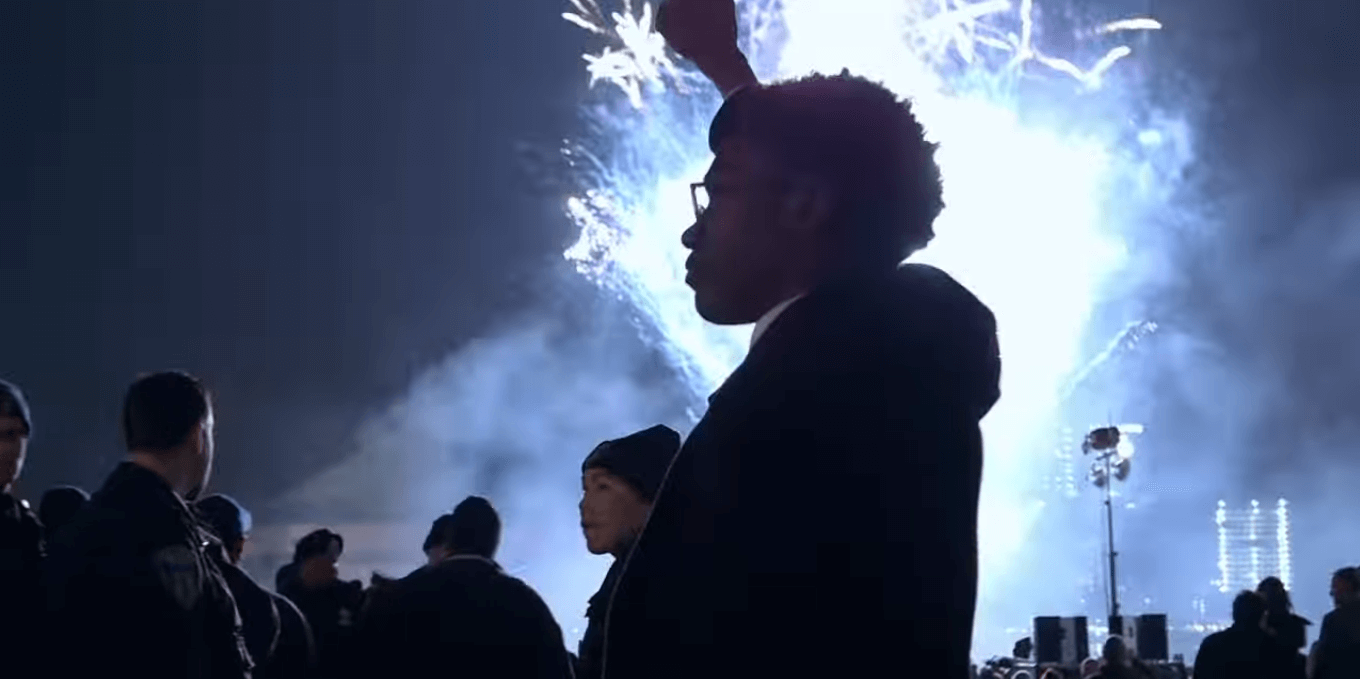 Baltimore Rising takes us back to the tumultuous spring in 2015 after the death of 25-year-old Freddie Gray, who died in police custody under suspicious circumatances. In 90 minutes, the HBO film by Wire alum Sonja Sohn unpacks the societal response to his death. The documentary's greatest virtue is the wide range of emotions we see from a community low on hope but adamant to see change. When Baltimore tells its story, there are no easy answers. —Danielle Ransom
2) Won't You Be My Neighbor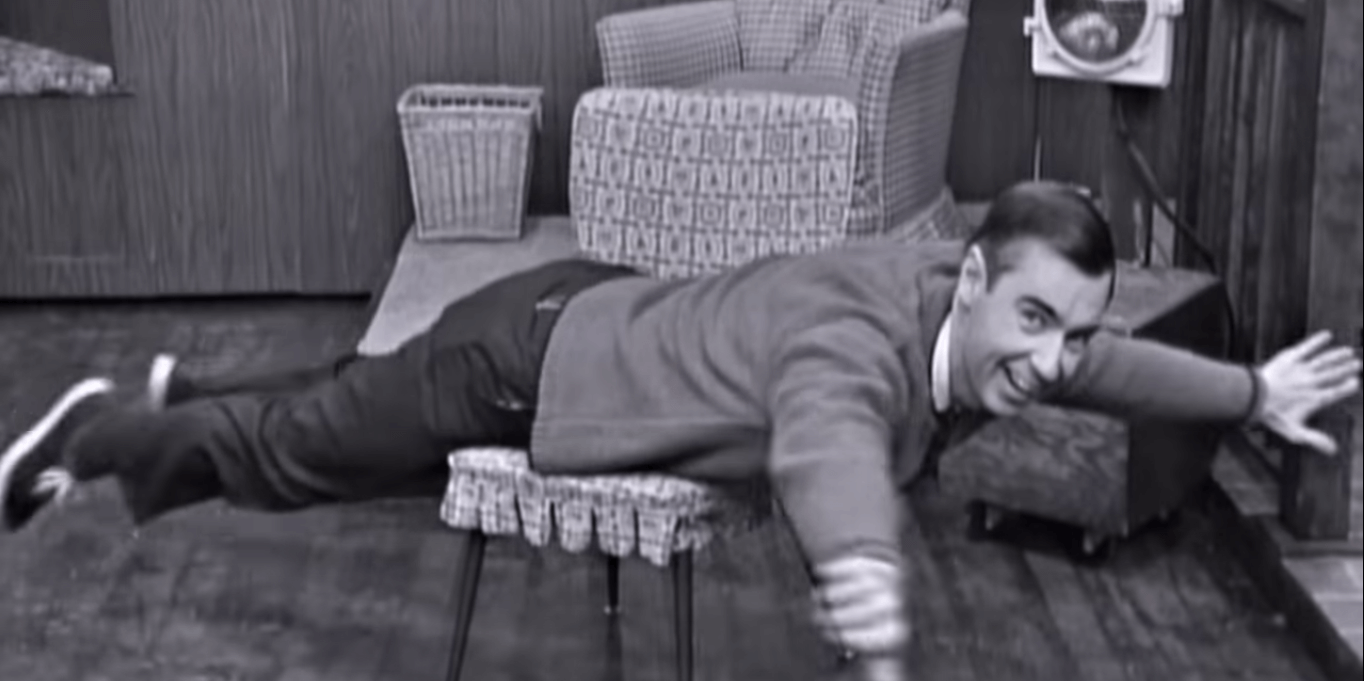 This documentary takes a deeper look at Fred Rogers and the 31 seasons of his hit kids TV show Mr. Rogers' Neighborhood. From his roots in ministry, Rogers decided to go into kids' television because he felt there was not enough depth in the field of children's entertainment at that time. Rogers proceeded to tackle difficult issues for kids like depression, death, and civil rights. He even had to make a case in court to save public access television and his show from getting cut. —Eduardo Ramirez
3) Elvis Presley: The Searcher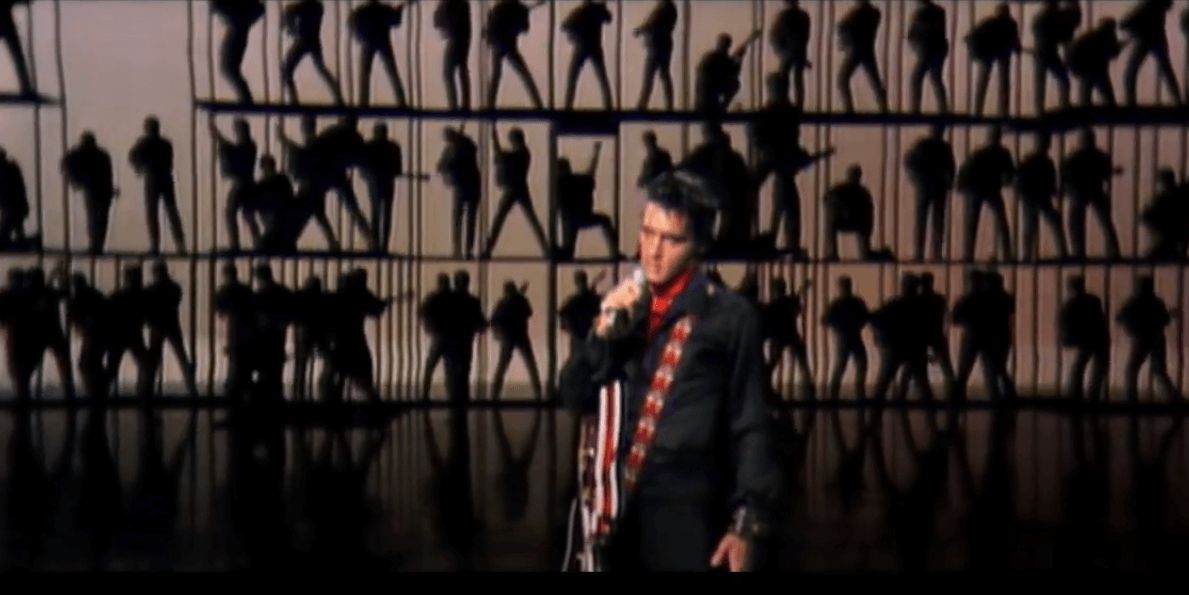 There have been movies about Elvis Presley before, but there's no definitive take on the "King of Rock n' Roll." He's simply too big for any actor to adequately fill his blue suede shoes. Elvis Presley: The Searcher, a two-part documentary, offers a more sensible way to cover Presley's life and career. Director Thom Zimny could have picked over the many details of who he was and what he did for the thousandth time. Instead, he condenses countless hours of archival footage and voiceovers to approach Presley in a scholarly but streamlined way. The Searcher exhaustively covers Presley's music, but it fails to re-contextualize the myriad facts about his life. It also dances around the question of cultural appropriation, which will always be central to his legacy. Luckily, most of the music speaks for itself. —Chris Osterndorf
4) The Final Year
As the curtains draw to a close on the end of Barack Obama's second term in the Oval Office, The Final Year follows his administration for 90 days across 21 countries on what begins as a peacemaking journey but ends on a fraught note after the 2016 election. —D.R.
5) 32 Pills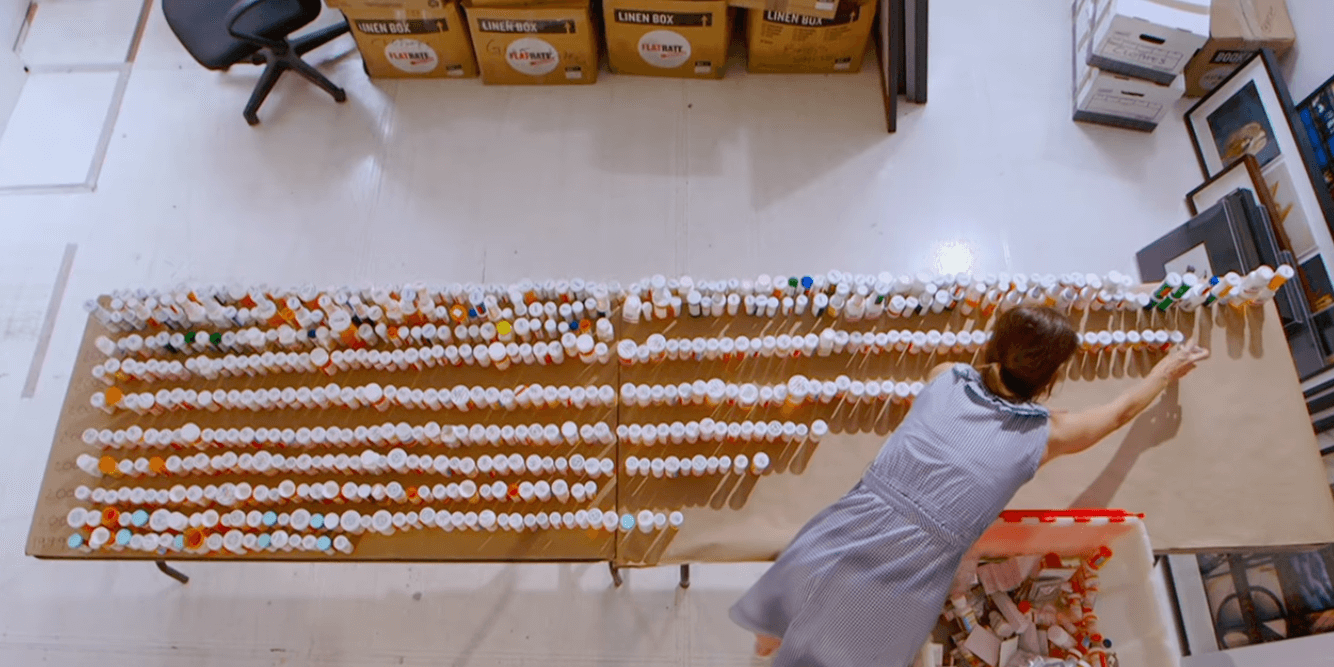 This gut-wrenching documentary tells the story of its director Hope Litoff, a New York-based mother of two who scours over the artifacts of her sister Ruth Litoff's life six years after she ended it. Emptying out a forgotten storage unit filled with the journals and artwork documenting Ruth's breakdown, Hope attempts to recreate her lost sister's mindset and, in so doing, succumbs to the same demons. —Gillian Branstetter
6) The Zen Diaries of Garry Shandling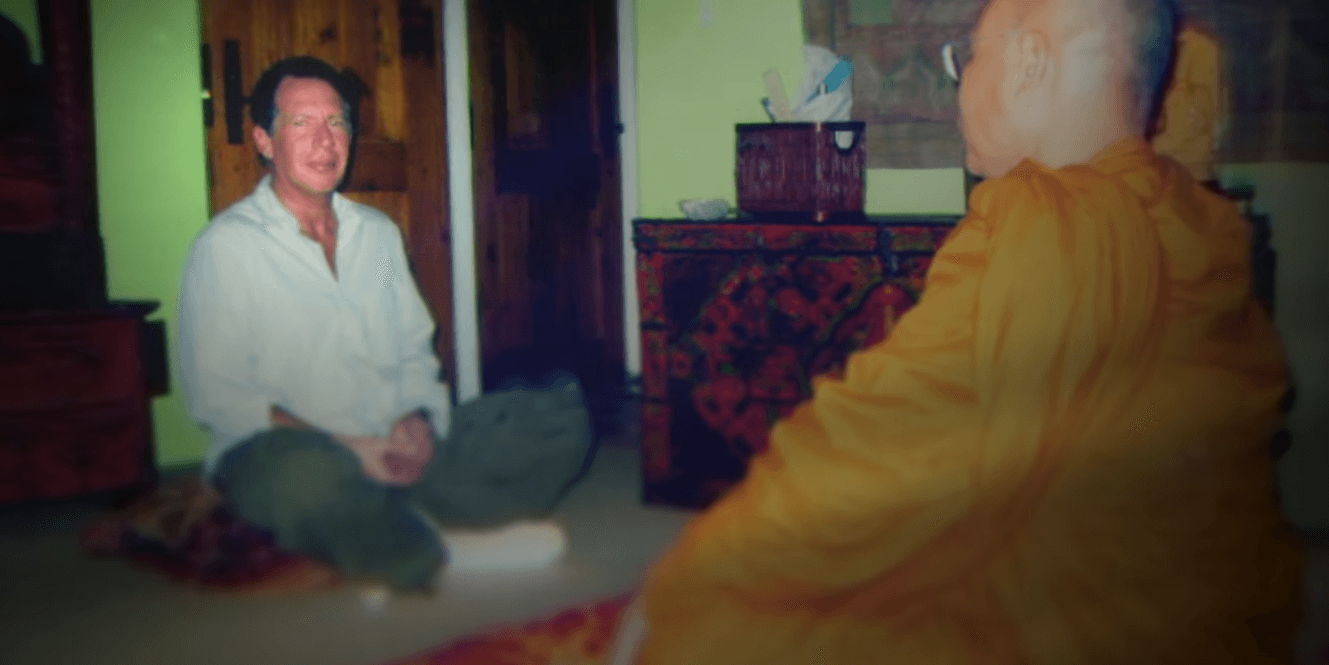 In The Zen Diaries of Garry Shandling, director Judd Apatow attempts to understand the many contradictions of the legendary comedian's life as best he can. The documentary follows Shandling's influential career, from his days as a sitcom writer in the '70s to his success as a stand-up comedian and his two legendary series, It's Garry Shandling's Show and The Larry Sanders Show. It also delves into Shandling's personal life, tying his complicated relationship with his mother to his struggle to commit romantically, as well as a constant search for enlightenment and eventual conversion to Buddhism. —C.O.
7) Atomic Homefront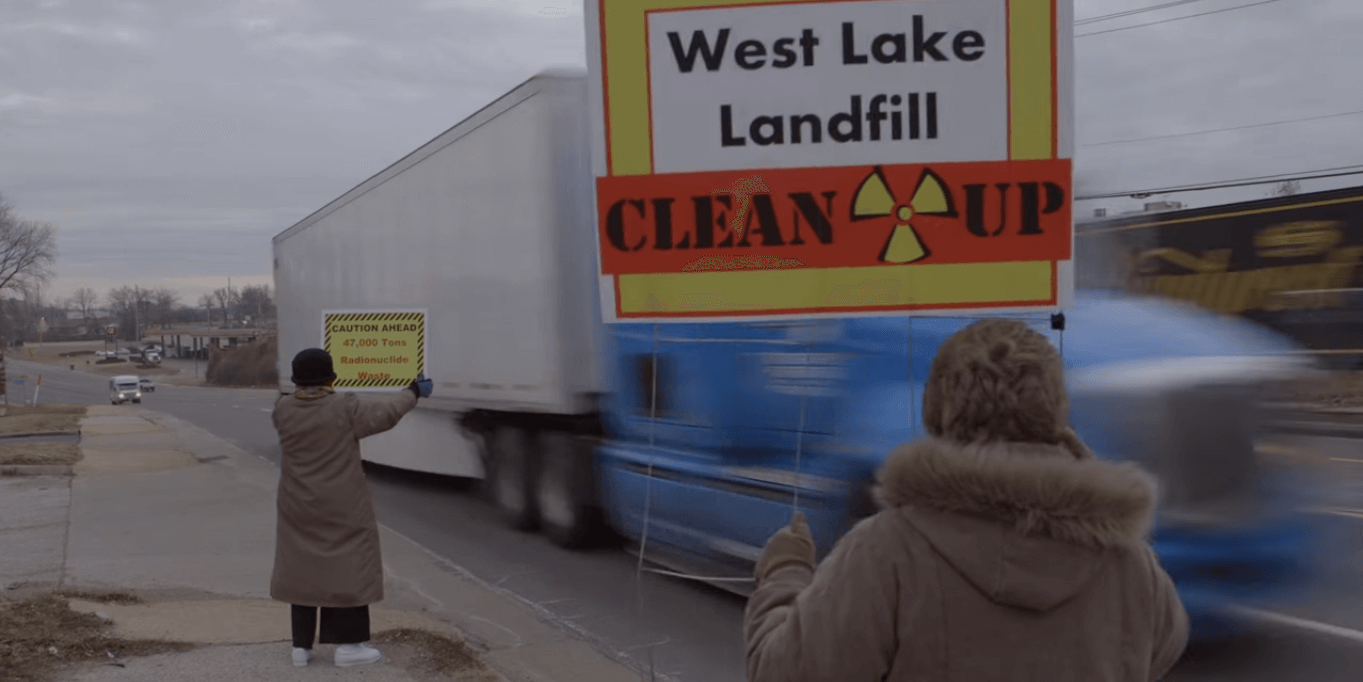 Rebecca Cammisa's cautionary and quiet documentary dips into the unmitigated effects and cruel ironies of the Manhattan Project. Governmental ineptitude led to the storage and discard of nuclear waste near a St. Louis suburb. The film follows activists asking for relief in the aftermath of the dumping. Though Cammisa's no-nonsense approach eventually tunnels into a lesson in bleakness, Atomic Homefront remains a necessarily infuriating watch. —Kahron Spearman
8) The Defiant Ones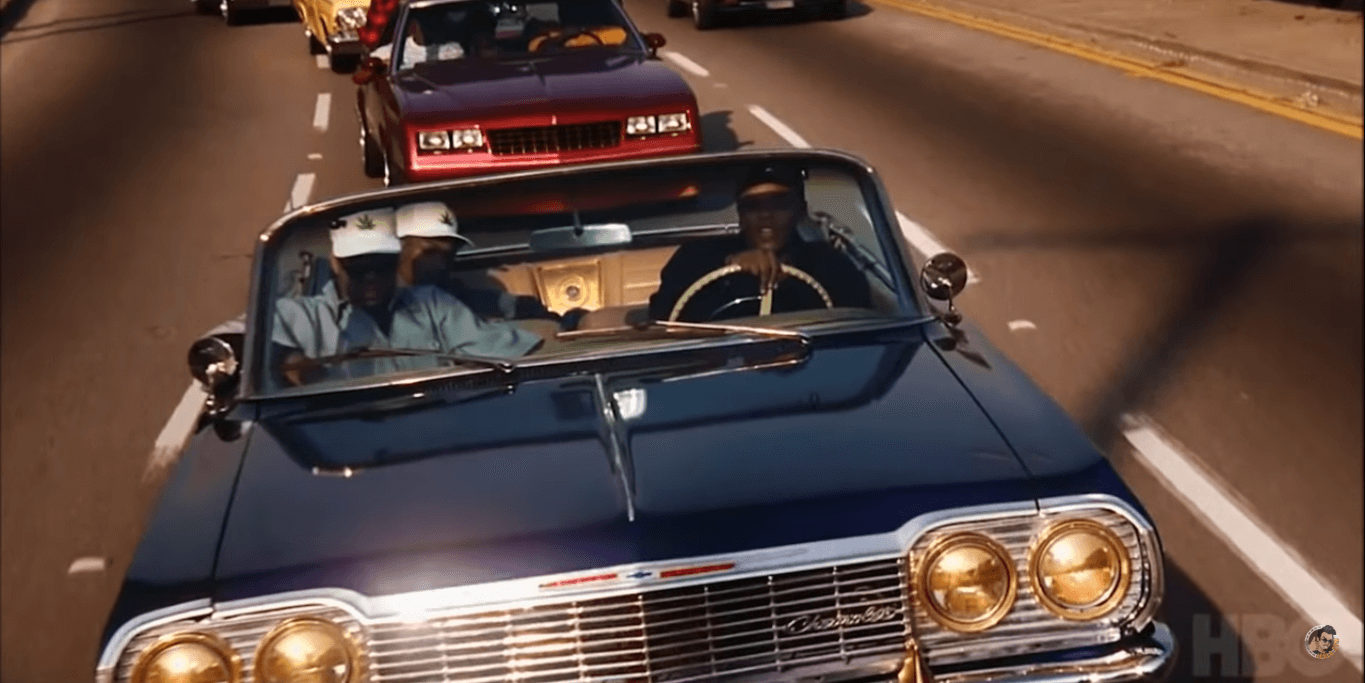 HBO's The Defiant Ones, a four-part documentary series, reaches soaring heights by getting vulnerable. Director Allen Hughes locates the necessary trust from the two towering men, masterfully finding their humanity. The intertwined stories of Dr. Dre and Jimmy Iovine are the tales of Beats headphones' billions, unaddressed heartache, and big risks. Their stories are about everyone else, too, including the rock stars who show up to tell this story. You learn about Trent Reznor's contract issues, Tupac's moral dichotomy, Bono's regrets, and the rise of Eminem. That's just the beginning. —K.S.
9) Beware the Slenderman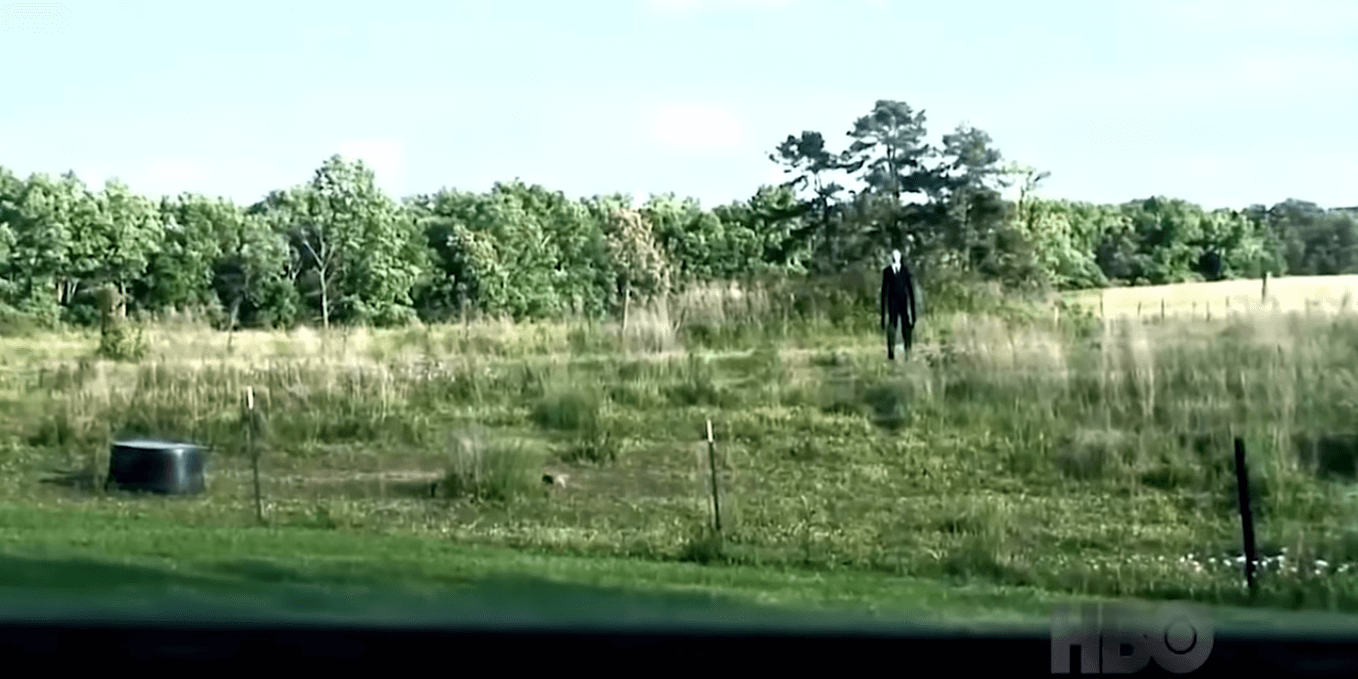 True crime is always fascinating, but rarely is it as disturbing as in Beware the Slenderman. The doc captures the events and aftermath of a 2014 murder attempt by two 12-year-old Wisconsin girls who tried to sacrifice their friend to the fictional internet character Slenderman. The interviews with experts on web culture trotted out to analyze the case are absorbing on their own, but the addition of the girls' families, who are all remarkably candid, really makes Beware the Slenderman something to behold. Coming at the story from all angles—personal, cultural, psychological, and legal—the film ends with the terrifying conclusion that as long as internet memes can take on a life of their own, the easily impressionable are at risk. —C.O.
10) 4 Little Girls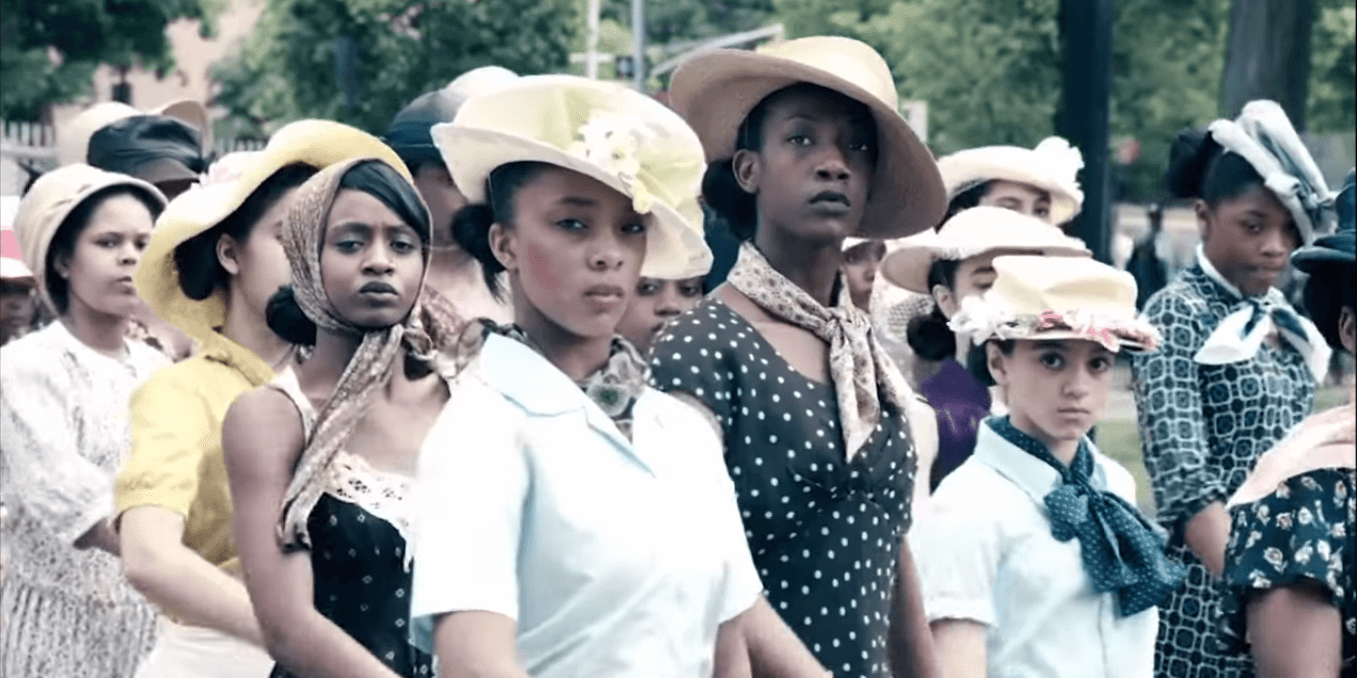 Spike Lee is a great director, period. But he probably doesn't get enough credit for the work he's done in documentaries. 1997's 4 Little Girls was the first major evidence of this, and it still stands as one of his best in the documentary or narrative field. An investigation into the 1963 bombing of a Birmingham church that took the lives of four young Sunday school students, the film is a searing portrait of a landmark moment for the civil rights movement. 4 Little Girls may be the defining chronicle of this horrifying incident, including an interview with former Alabama Gov. George Wallace that is shockingly frank. The most troubling thing about the documentary, however, is its continued relevance. —C.O.
11) Andre the Giant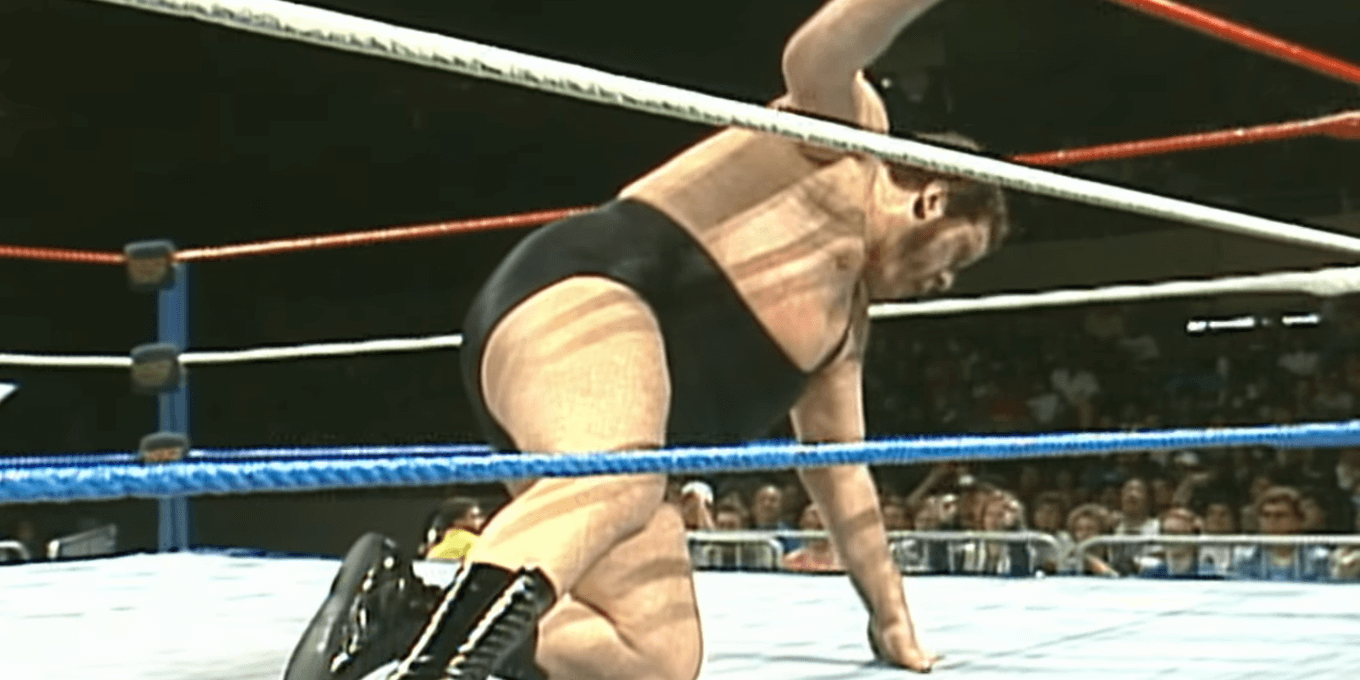 Andre the Giant was larger than life. He was one of pro wrestling's biggest stars—literally and figuratively. Though he died in 1993, his presence still looms over the industry. Andre the Giant's life, in many ways, was a tragedy. His body produced too much growth hormone, resulting in a condition called acromegaly. He had a daughter he knew he couldn't effectively raise, and his feelings were constantly hurt because people couldn't stop gawking at him. This documentary might not break much new ground about one of the most famous wrestlers in history—though the fact that director Jason Hehir tracked down the doorman of the Paris hotel where Andre the Giant died was impressive—but the insight provided by his almost all of his famous peers is captivating. —Josh Katzowitz
12) Bright Lights: Starring Carrie Fisher and Debbie Reynolds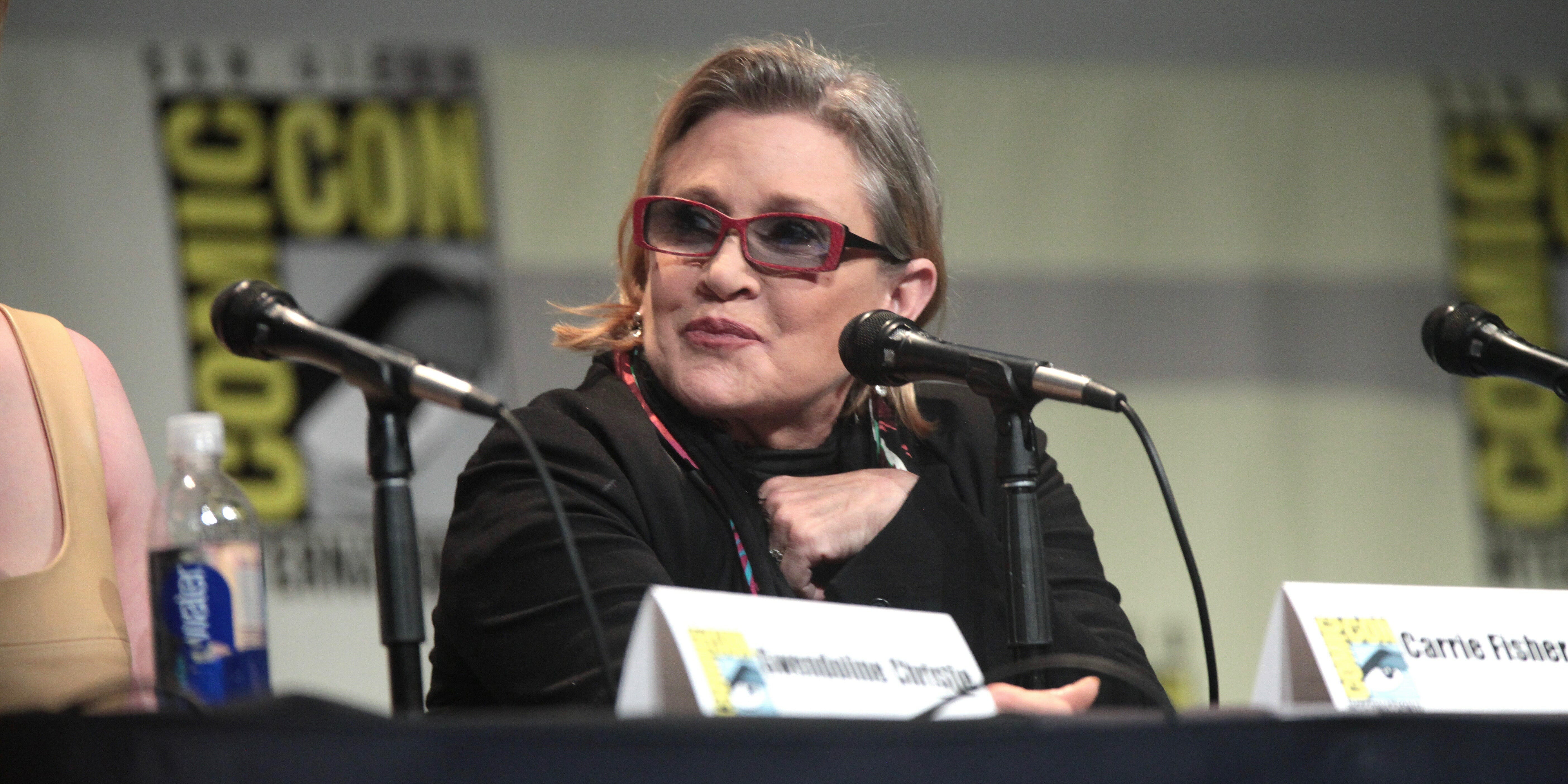 Directors Alexis Bloom and Fisher Stevens rushed to get this film done following Carrie Fisher's and Debbie Reynolds' abrupt passings in late 2016. But what makes Bright Lights: Starring Carrie Fisher and Debbie Reynolds work is that it is less concerned with the details of its subjects' deaths than it is with celebrating their lives. While undeniably bittersweet, Bright Lights is also a funny, revealing an intimate look at a unique mother/daughter relationship and a singular showbiz dynasty. You'll laugh, you'll cry, and especially if you loved these two women, you'll be glad you watched it. —C.O.
13) Unlocking the Cage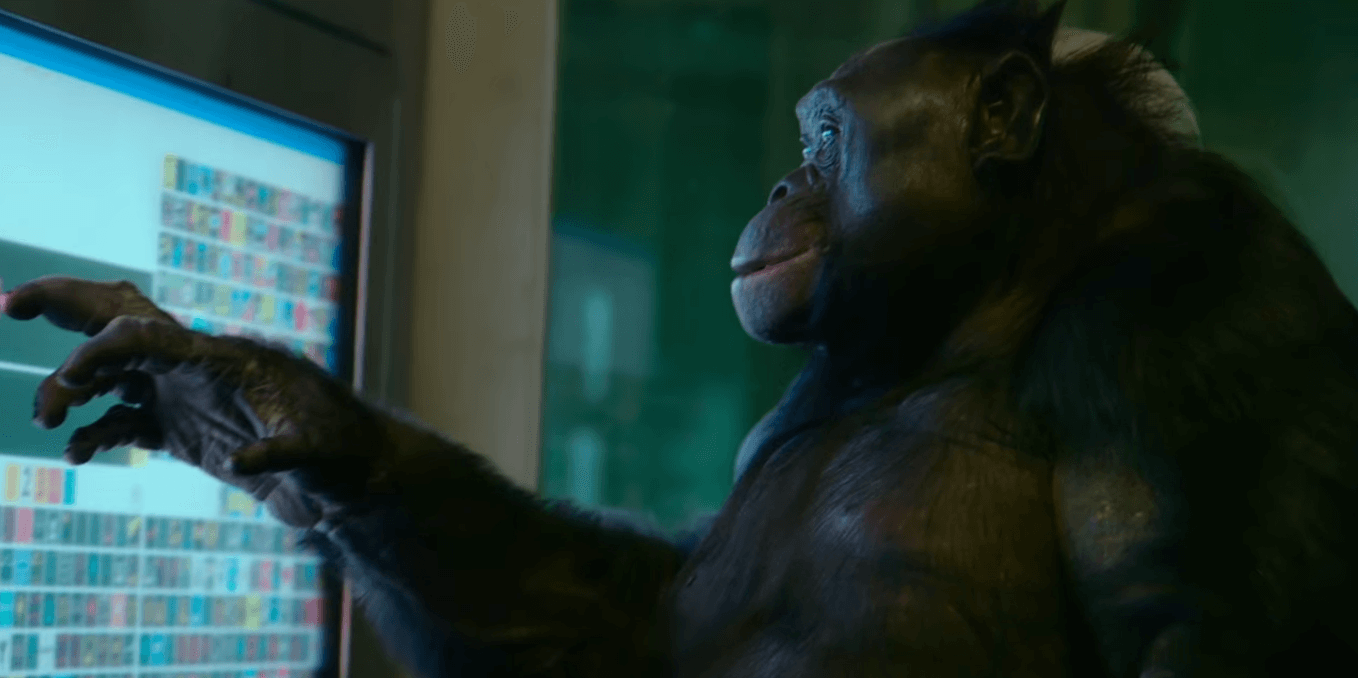 Unlocking the Cage is an animal protection story dressed as a courtroom drama. A team of nonprofit lawyers, headed by Steve Wise, work to establish personhood for chimpanzees, which is a stepping stone toward some animals having human rights. The documentary shows glimpses of the work being done with the animals to quantify their abilities, which is fascinating. But the bulk of the runtime is focused on the legal battle and the slow march of progress. It's a compelling look at a situation with obvious, and uncomfortable, parallels to past and present debates about civil rights. —E.S.
14) Eagles of Death Metal: Nos Amis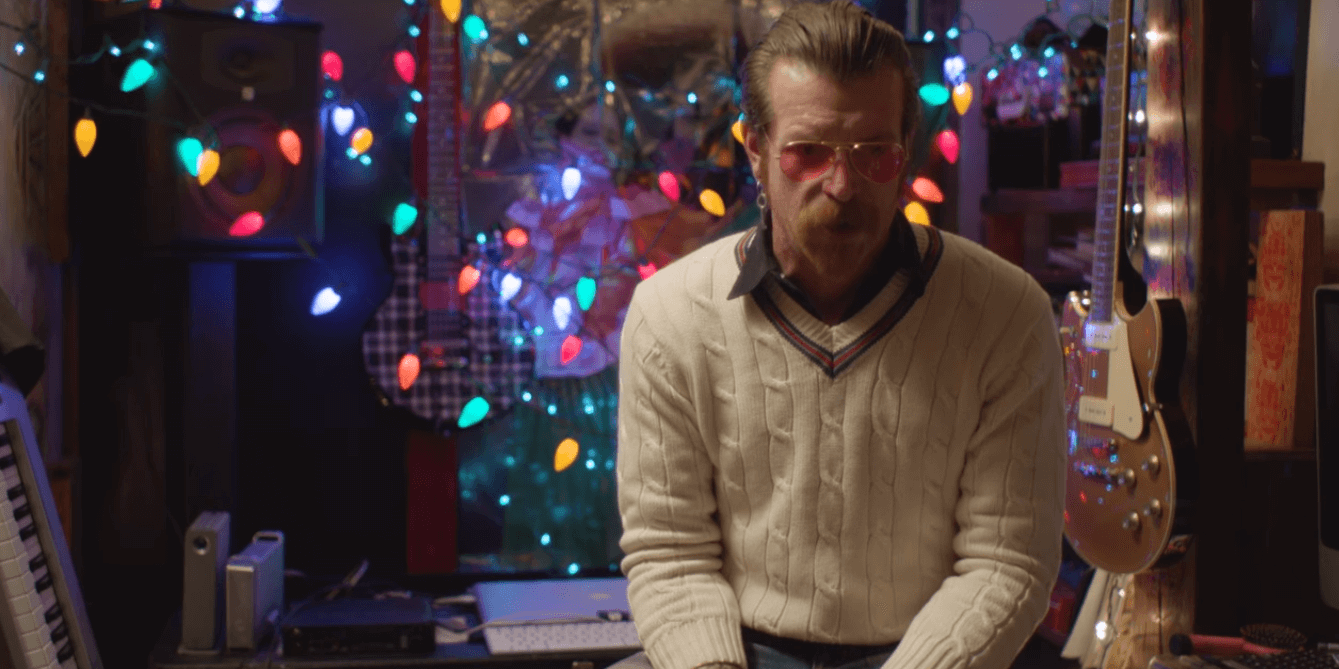 This documentary, directed by Colin Hanks, provides a thoroughly distressing account of the terrorist attack at the Bataclan theater during an Eagles of Death Metal show in November 2015. Hanks interviews the band members present at the show, as well as EODM drummer and Queens of the Stone Age leader Josh Homme, who was in the U.S. for that tour, in the time between the band's return home and their return to Paris. The terror in their voices as they retell their escape is hard to shake. But the documentary finds ways to inject more uplifting moments, like the band reuniting with fans and getting back on stage with U2. It's a harrowing tale tinged with survivor's guilt and an ode to the power of music. It'll move you. —E.S.
15) Tickled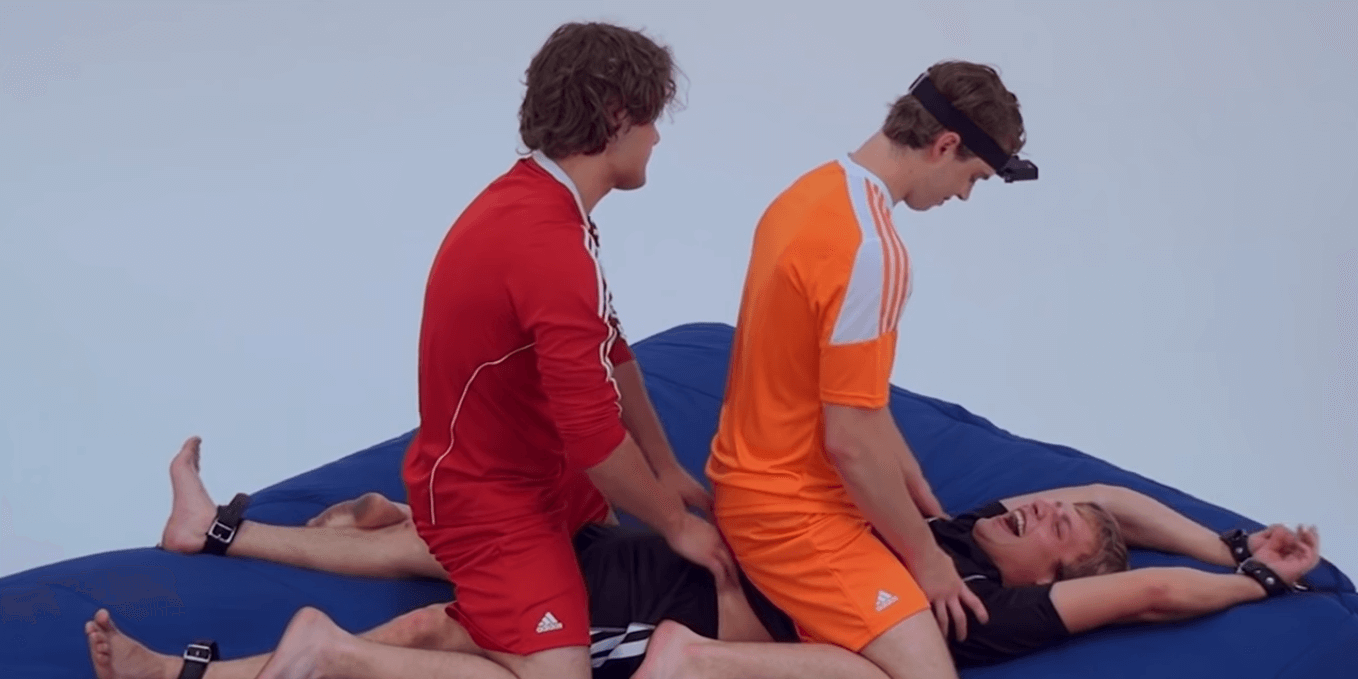 Tickled falls into that category of documentaries you might call "so weird I can't believe it's true." Although the film appears at first to be an exposé on the "sport" of competitive tickling (already pretty weird), it takes a turn early on in its run to become something else entirely. By the end, filmmakers David Farrier and Dylan Reeve have uncovered a conspiracy so deep and so strange it doesn't even merit an attempt at an explanation here. Over everything, Tickled is an examination of wealth and power and how the possession of these things lets people get away with almost anything. —C.O.
---
Editor's note: This article is regularly updated for relevance.
The Daily Dot may receive a payment in connection with purchases of products or services featured in this article. Click here to learn more.