This review contains spoilers for Servant. 
The premise for Apple TV+'s new psychological thriller series Servant is intriguing. An upper-middle-class couple in Philadelphia hires a nanny for their newborn son. The nanny is quiet and strange, and it's unclear whether she has good or bad intentions. She is religious and has weird rituals and behaviors—at least to the hip, apparently secular couple. The setup is strong for a satire about the lives of wealthy young parents, or a true horror tale involving a nanny. Unfortunately, the series doesn't know which direction to take, resulting in a lot of untapped potential.
Servant
RELEASE DATE:
11/28/2019
CREATOR:
Tony Basgallop
STREAMING:
Apple TV+
'Servant' sets up an interesting story about a nanny entering a couple's home, but it's unclear what it's trying to say.
There's another major element that the series doesn't dig into enough, and that's the culture of reborn dolls. This is a major plot point, but if you've watched any of the trailers for the series, you know it features a reborn, an extremely lifelike doll that some people use for therapeutic purposes. Reborns have been used as placeholders for real babies in television and media in the past, but we've yet to see a series or film prominently feature the uses for one. Servant could have explored why people get reborn dolls, and their creepy, lifelike qualities. We're introduced to the reborn doll in episode 1, but the series quickly sets it aside in favor of introducing a real baby and a possible cult.
If you're confused, let's step back for a moment. Dorothy and Sean Turner (Lauren Ambrose and Toby Kebbell, respectively) are a couple mourning the loss of their son Jericho, who died 13 weeks after he was born. To help her cope, Dorothy receives a reborn doll—which she pretends is still her son. Her husband goes along with her delusion, thinking it's what's best for her. (You can probably guess that it's not!) The nanny, 18-year-old Leanne Grayson (Nell Tiger Free), goes along with the charade, holding and talking to the reborn doll like it's alive. Yes, this is creepy, and, yes, the series needed to lean into the creepiness of reborns. But Servant introduces a replacement baby early on—a living, breathing baby. And we don't really know where it came from.
The series stretches the mystery of "whose baby is this?" across its 10 episodes. Each episode is only around 30 minutes long, so they go by quickly. The show feels designed to be binged, but Servant follows the same release format as Apple's other original titles: three are released initially, then one episode a week. Servant is hard to categorize: It's not straight-up psychological horror, and it lacks much gore. There could be some fantasy/mythical elements, but they are never clearly explained to the audience—at least not in season 1. The end feels like a letdown after so much buildup.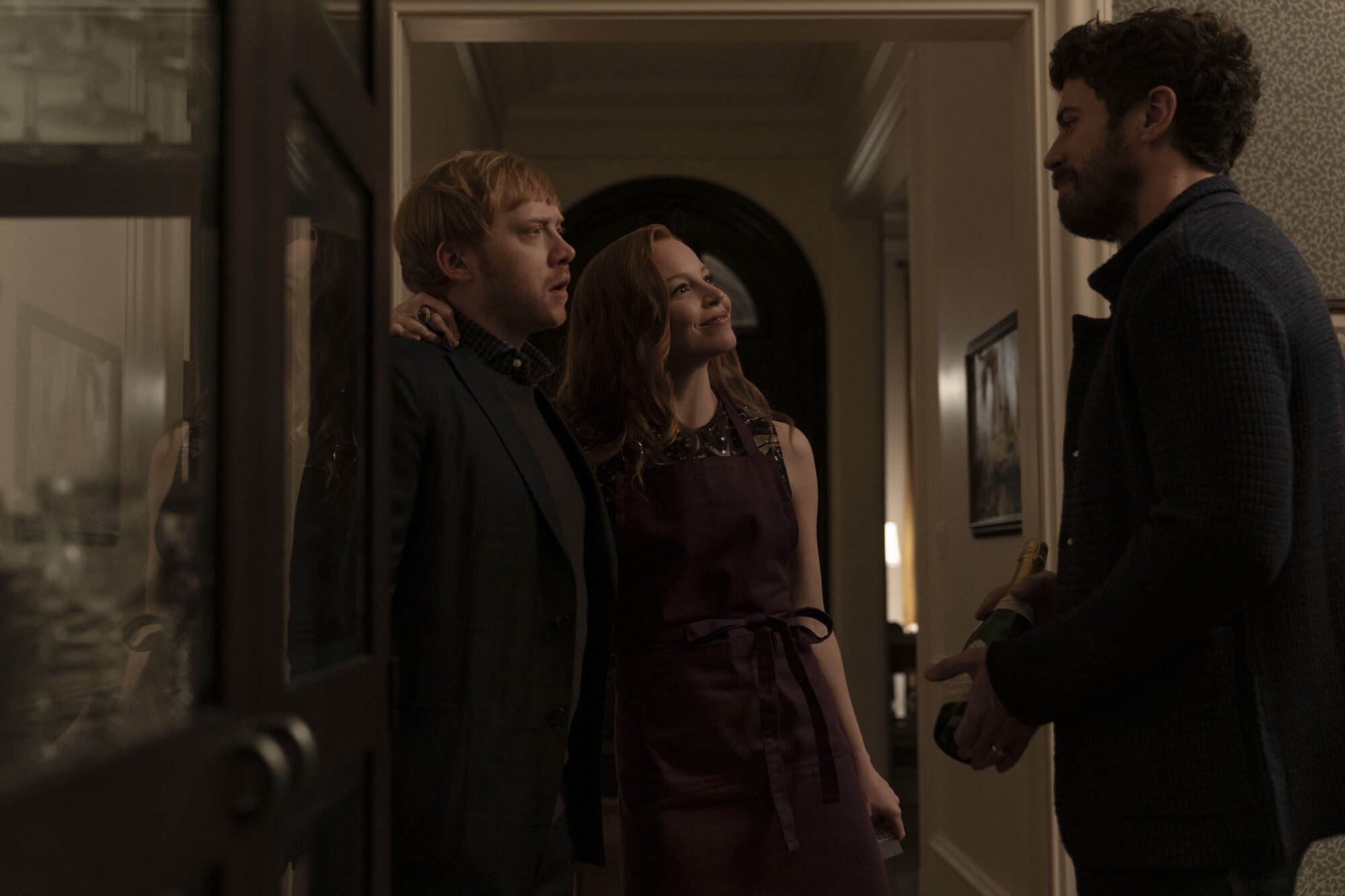 The advertisements for Servant say the series is "from M. Night Shyamalan," but the famed genre filmmaker did not actually create it; he served as executive producer and directed two episodes, while British writer Tony Basgallop created and wrote the series. But if you've been disappointed by Shyamalan previously, probably due to the hype following The Sixth Sense, you may be disappointed with Servant as well. The expectation, based on the trailers, is a creepy, slow-moving psychological drama akin to A24 films, such as Midsommar and Hereditary. Yet Servant never builds into anything substantial. The story effectively shows the trauma of losing a baby, especially the impact on the mother, but the plot is uneven. Several minor subplots happen simultaneously—the most interesting one involving a cult that the nanny is apparently a part of—but none of them offer satisfying conclusions.
Most confusingly, it's unclear who the audience is supposed to root for. Sometimes, the protagonist is the nanny, and sometimes it's Sean. Perhaps that's the point of the series, but it makes it difficult to get invested. The supporting characters, however, do stand out. Rupert Grint plays Dorothy's brother Julian, who is completely sloshed in the majority of his scenes. Grint also has a convincing American accent in this role, which is jarring if you've mainly watched him as Ron Weasley in the Harry Potter films.
But back to the getting sloshed part: Julian is drinking either expensive wine or whiskey in the majority of his scenes. He drinks a lot with Sean, and the series starts to feel like an alternative version of Sideways by the middle. There are so many close-up shots of wine being poured and drunk that it begins to feel like an advertisement. It's also tonally distracting, as it becomes unclear whether we're watching a series about a creepy nanny and reborn doll, or a satire about wealthy people getting drunk.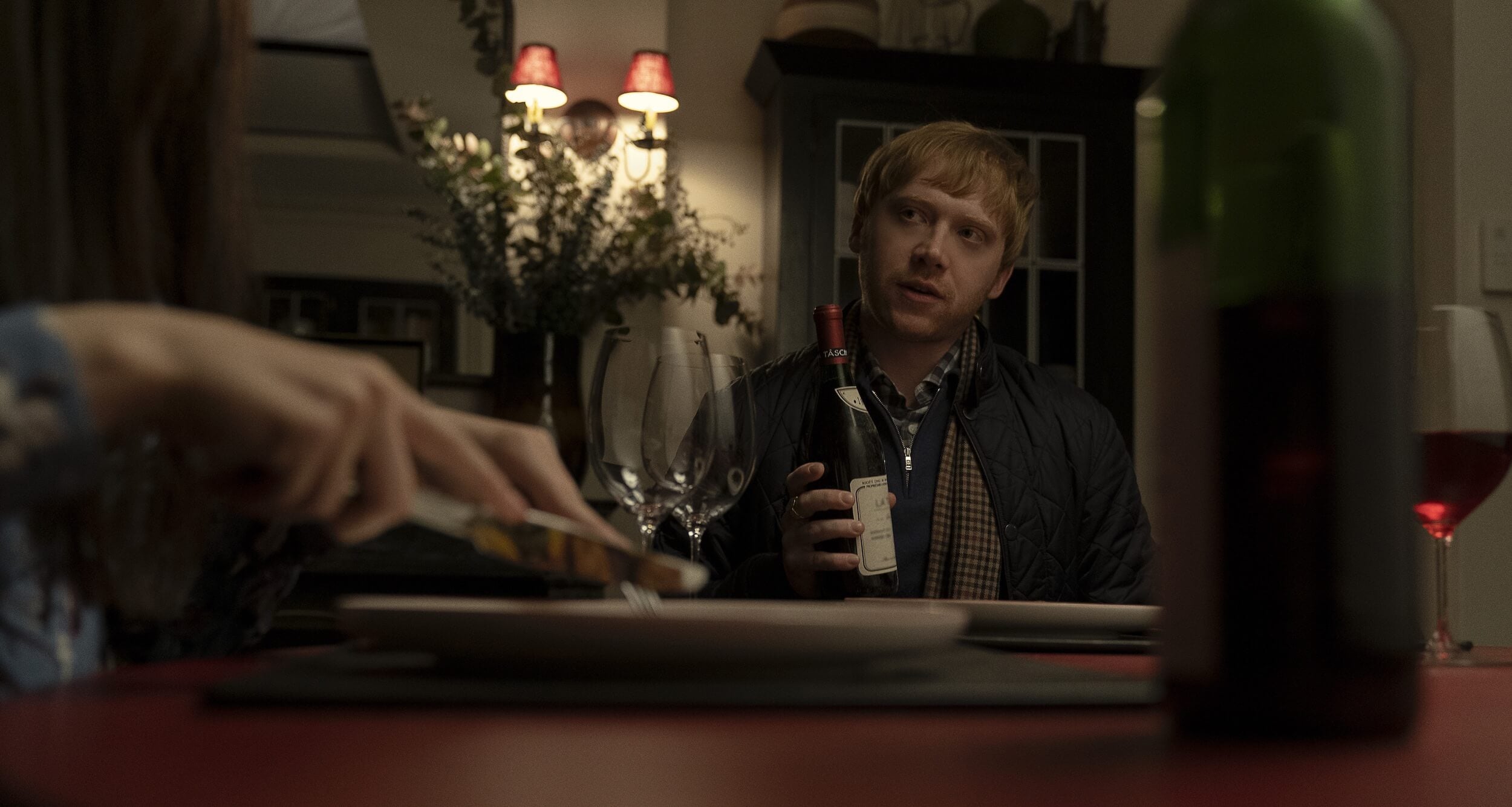 Yet despite the levity that Grint adds, as wells as Tony Revolori—who shines in a minor role as Sean's apprentice—we don't see much growth from the characters. Dorothy is under a trance the whole time, believing that her baby is still alive. Sean and Julian are waiting for her to "wake up," while also trying to unravel the mystery of the baby who suddenly appeared in the home. Everyone remains relatively static in these roles. The house itself is its own character. Most of the series is shot in the multi-level house where the Turners reside, and as a viewer, you begin to feel trapped in the house along with the characters.
Even if parts of Servant lack in plot and/or logic, it's definitely more creative than a lot of the other psychological horror content currently available on streaming services. But, really, that reborn doll didn't get enough scenes.
Apple TV+ launched on Nov. 1 with a robust library of movies and series. Here's everything we know about the service.