E! host Giuliana Rancic got more than she bargained for when she interviewed comedian Sarah Silverman on the Emmys red carpet.
During the interview, Silverman handed Rancic her clutch. "I can't believe you're letting me look in it," Rancic responded.
The producers in the E! control room might now wish she hadn't: Rancic watched as Silverman took a slim vial out of the clutch, held it up, and said, "This is my pot. It's liquid, uh, pot."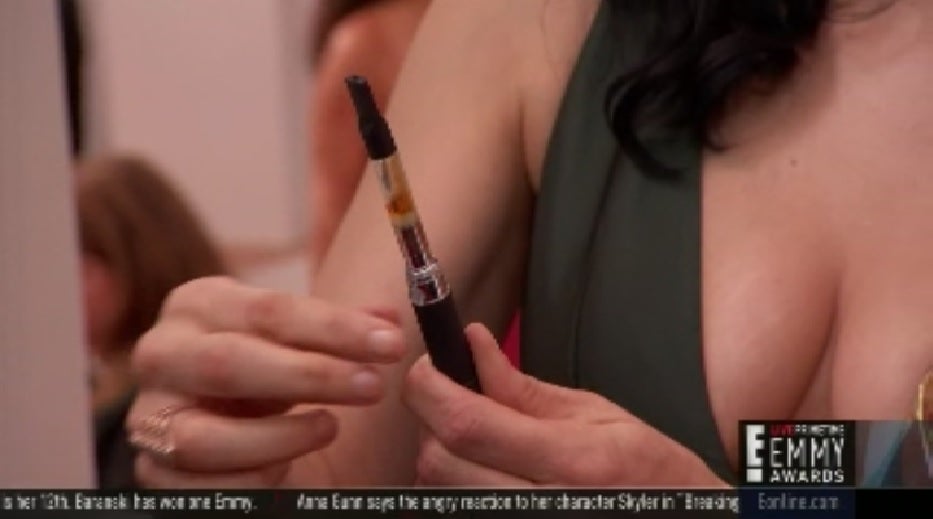 "OK," Rancic said, bemused. "Moving on."
Silverman went on to show off her money and her driver's license.
The camera didn't stay on the vape pen long enough to allow a clear identification of which model it was.
Photo via Gage Skidmore/Flickr (CC BY-SA 2.0)