Between her iconic discography, her eye-catching fashion sense, and her inclusive "Fenty" beauty line, there's nothing Rihanna can't do well. Now she can add excellent meme use and stumping her boyfriend with World Cup knowlege to her long list of talents.
It all started with some photos that circulated this week showing Rihanna with her boyfriend and billionaire businessman, Hassan Jameel, appearing to argue while vacationing in Mexico. The pics instantly became a meme.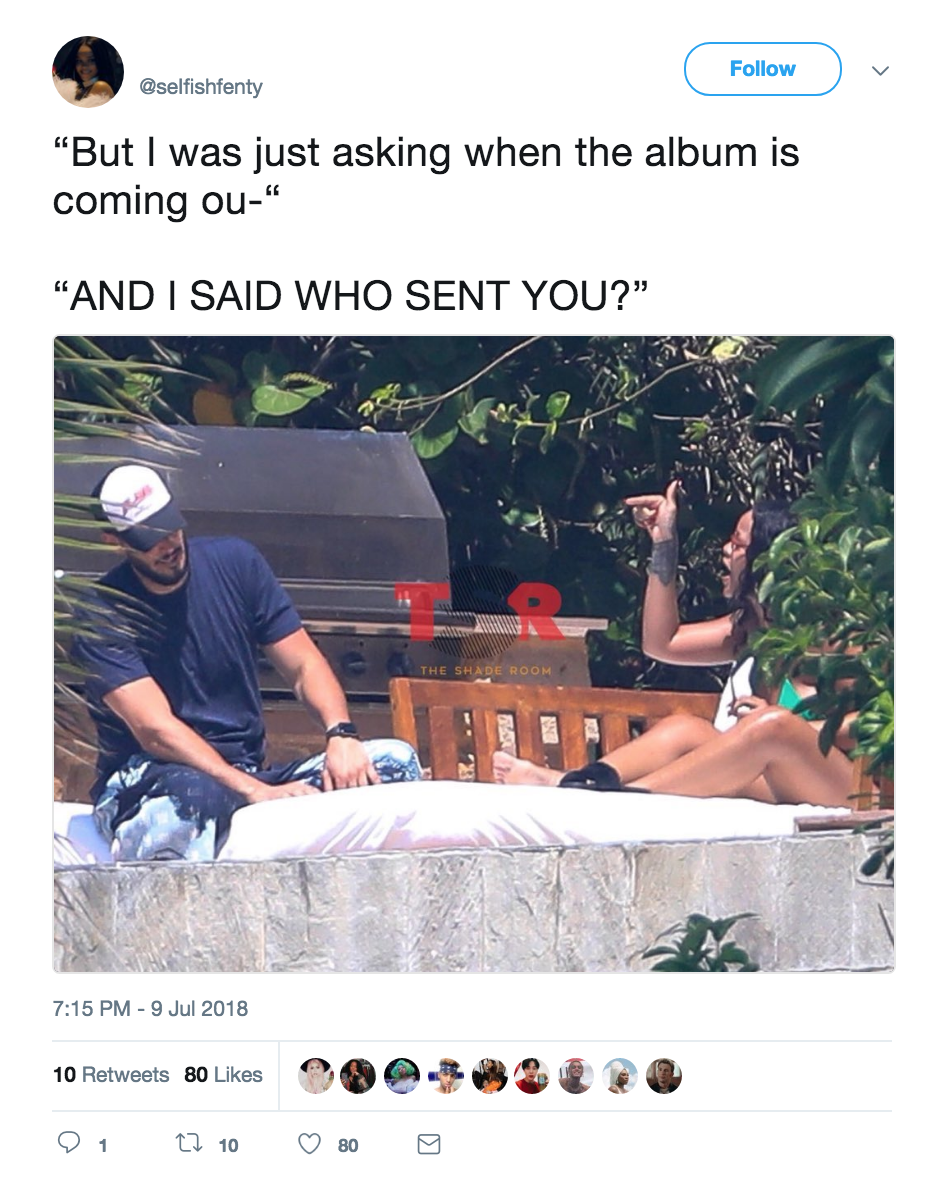 In response, Rihanna posted a photo to her Instagram on Wednesday of a lioness roaring a male lion into submission. The composition recalls the viral photos of her and Hassan.
"When u think u know more bout soccer 😼💪🏿 #worldcup2018," she wrote in the caption.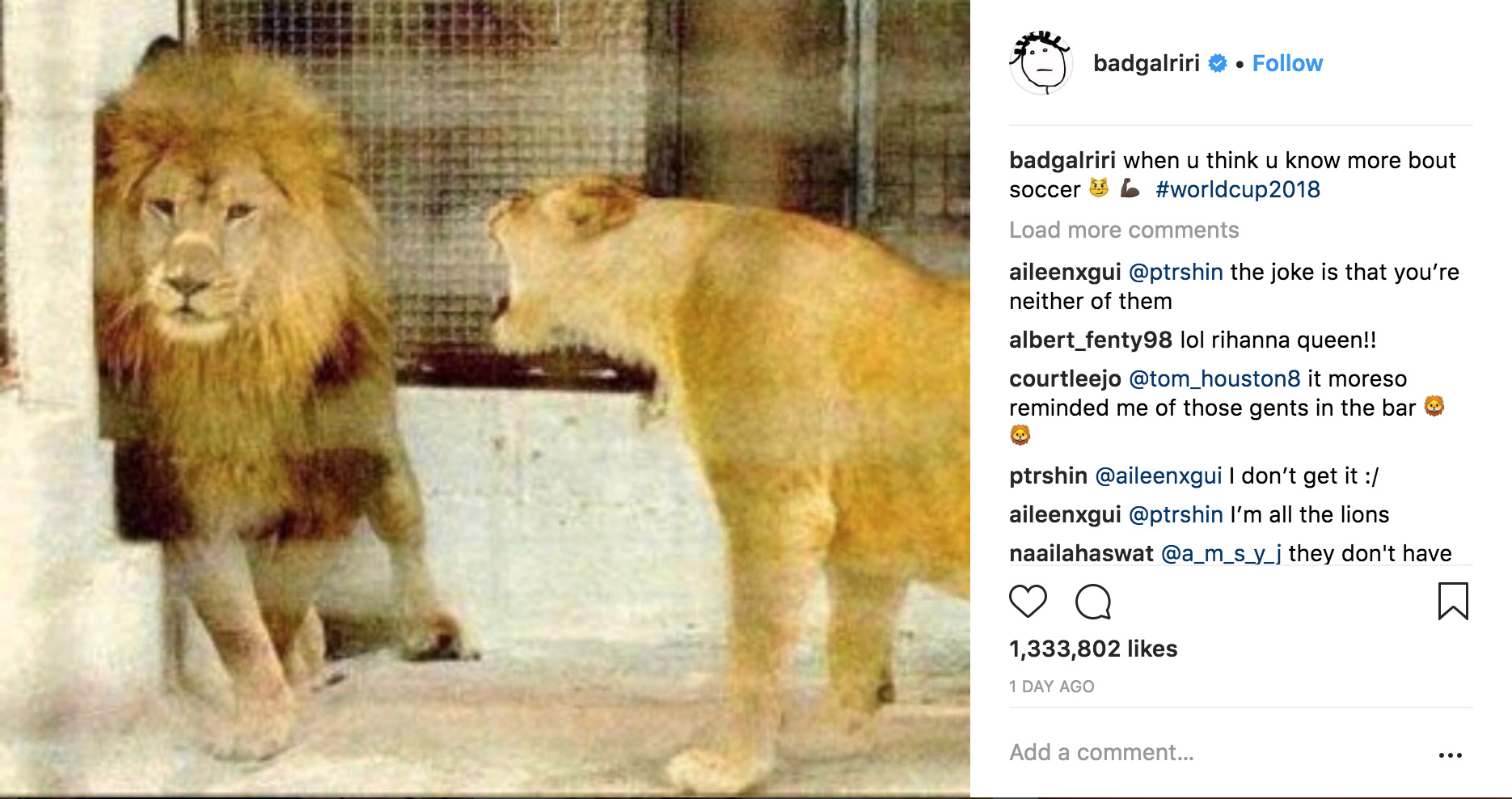 The couple has been together for over a year now, according to Hollywood Life. In a May interview with Vogue, Rihanna offered minimal details about their relationship. "I used to feel guilty about taking personal time, but I also think I never met someone who was worth it before," she told the magazine.
In June, rumors surfaced alleging that she and Jameel had split because she said she "gets tired of men sometimes," according to Elle. But from the looks of things—including the playful World Cup dispute—they're still going strong.
Rihanna didn't say whether she's got Croatia or France coming out on top ahead of Sunday's World Cup championship match, but either way it's unlikely that she's wrong.
H/T W Magazine