A few weeks before the release of Grand Theft Auto V (GTA V), Reddit's gaming community made a tiny shed atop the tallest mountain in the game their obsession. Was the shed a safe house? Was it just a place to parachute from? Or was the shed's significance, as one redditor suggested, being completely blown out of proportion?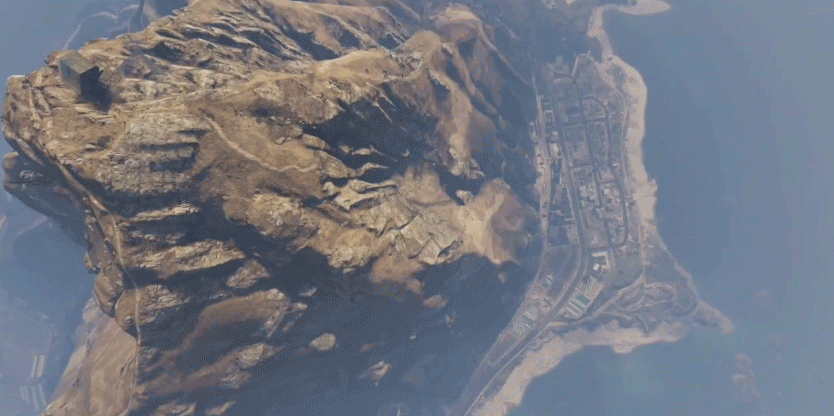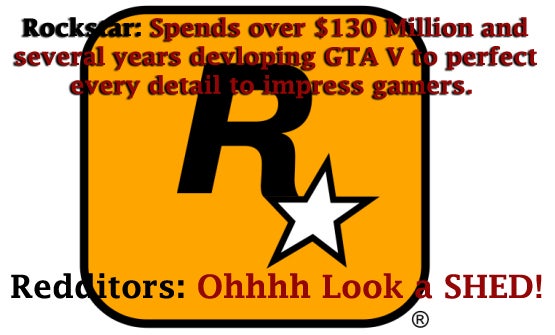 Turns out, Reddit's theories weren't crazy enough.
While the primary purpose of the shed is as an aerial tram stop, redditors and member of GTAforums.com have discovered a map inside that plots the locations of multipe UFOs hidden in the game. (Warning: Spoilers below.)
The map can be found inside the shed sitting on top of Mt. Chiliad only after you've completed 100 percent of the game (which entails finishing not only campaign mode but every side mission as well). 
"The map appears to be a picture of Mt. Chiliad with a UFO or an eye at the top, with lightning surrounding it," lauren_of_lore wrote on r/chiliadmystery. "The lightning is how people figured out it has to be storming for the UFO to appear. On the bottom there is another picture of a UFO, as well as a cracked egg, and what appears to be a stick figure wearing a jetpack."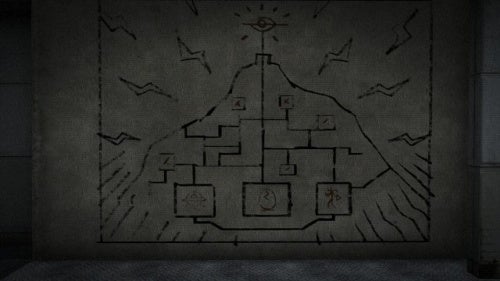 Since lauren_of_lore posted a summary of the findings Tuesday, a handful of gamers have created videos not only showing the location of each UFO but also other Easter eggs like where to find Bigfoot and a frozen alien:
One of the big missing pieces to this incredible puzzle is how to find the jetpack. Maybe the answer will present itself only after 1,000 hours of actual gameplay or 1,000 days within the game itself. I mean, the definition of the word chiliad is "a group that contains 1,000 parts" or "a millennium."
For more information on how to find the UFOs, and how to get your hands on a 100 percent completed saved game file, visit here. 
H/T computerandvideogames | Screengrab via YouTube