Last month, when Stitcher announced the winners of the first annual Stitcher Awards, one of the first things Podspotting noticed about the victors was the advantage afforded to podcasts that belonged to a network.
Whether a traditional media outlet like the BBC or NPR, or a modern-day podcast network (the Nerdist, SModcast), podcasts that counted themselves among the ranks of the networked fared especially well. That's no surprise: Networks gives shows the ability to pool resources and allow lesser-known programs to hitch their wagon to high-profile podcasters.
That's part of the reason why, in November, I put together an introduction to some of the highest-profile podcast networks. This week, Podspotting returns to the fray, zeroing in on three more of the best podcast networks. The first is a long-time player that I left out last time; the latter two are relative newcomers to the network game that emerged in 2012 and are poised to have a big year.
The tone: Pairing irreverence and jocularity with a deep, childlike curiosity for the world, most of HowStuffWorks' shows dive into fascinating trivia on a variety of subjects with a gleeful, gee-whiz sensibility.
The brainchild of: HowStuffWorks began as an edutainment site founded by incredibly appropriately named North Carolina State University professor Marshall Brain. Since then, the site's grown to include a large editorial team, a slate of about a dozen podcasts, and spinoff books. In 2007 Discovery Communications bought the company for a cool $250 million.
The flagship podcast: Although Marshall Brain's own BrainStuff, a five-minute-or-so podcast tackling unusual questions ("What is the strategic petroleum reserve?"), was the first, the flagship show is probably Josh Clark and Charles "Chuck" Bryant's Stuff You Should Know. A general interest knowledge podcast addressing everything from Bigfoot to meth to flesh-eating bacteria, it's a fun, affable listen.
What else is there? Stuff You Missed In History Class has seen quite the revolving door of hosts, but the podcast's current incarnation is helmed by the very strong team of Sarah Dowdey and Deblina Chakraborty, who tackle a wide range of intriguing historical topics ranging from Orson Welles' famed War of the Worlds broadcast to Bessie Coleman, the first African-American woman to earn a pilot's license. It's a must-listen for those interested in the nooks and crannies of history.
The next step: The aforementioned BrainStuff is a delight that somewhat replicates the joys of answering random questions via Wikipedia. Eschewing the longer episodes that are typical of other shows in HowStuffWorks' stable, it's a quick-and-dirty podcast that usually clocks in at under five minutes. Not every episode tackles a genuinely interesting question—for instance, "Why can't we breathe underwater?" doesn't, for most of us, warrant too much of an explanation—but many are fascinating. I mean, really, why are waves bigger on the West Coast?
The tone: Often direct, confessional, and honest—but don't worry, if that sounds too touchy-feely, profane and joking as well.
The brainchild of: Jay Mohr. The creator and host of Last Comic Standing, Mohr's had a long, winding, sometimes-controversial career as a comedian, actor, and radio host, from signature sleazebag roles in Jerry Maguire and Action to Jim Rome's de facto successor on Fox Sports Radio. Mohr started the half-dozen-show-strong Fake Mustache after striking out on his own; his podcast Mohr Stories was originally hosted on Kevin Smith's SModcast Network.
The flagship podcast: Mohr Stories. Mohr sits down to interview a wide range of guests that's included everyone from Jay Leno and Marc Maron to filmmaker and skateboarding icon Stacy Peralta and filmmaker Christopher Columbus. Mohr's one of the most inconsistent interviewers in comedy podcasting—and the booking can be hit or miss—but when he genuinely connects with a subject the podcast can be a real treat.
What else is there? Comedians Ryan Sickler and Jay Larson's The Crabfeast reads, in the abstract, like pretty much every other comedy podcast, as they conduct loose conversations with personalities like Parks and Recreation's Retta, Pete Holmes, and Moshe Kasher. But Sickler and Larson's strong rapport and relentless goofiness make the show the funniest on the network; the interviews—though calling them that is a bit of a stretch, honestly—are almost totally formless and joyously silly, with a shaggy charm.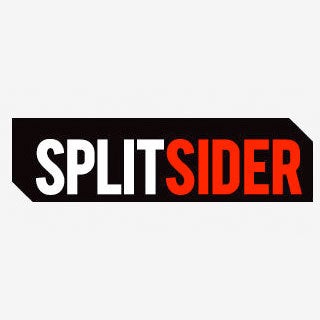 The tone: A nice balance of hilarity and erudition. Most of Splitsider's seven shows are casual, intimate, easygoing affairs that are equal parts smart and loaded with freewheeling jokes.
The brainchild of: Adam Frucci and the rest of the team behind Splitsider, the Awl's comedy-focused sister site. Already one of the best places out there for comedy news, commentary, and interviews, Splitsider majorly upped its podcast coverage game in 2012, with everything from weekly recaps to an in-depth piece on the origins of the comedy podcast boom. Seeking to challenge the West Coast's dominance in the comedy podcasting scene, they got in on the provider game in August, uniting six of the best New York City-based comedy podcasts and launching Make Yourself Comfy with Abra Tabak.
The flagship podcast: The Splitsider Podcast Network launched with six (now seven) shows, so it doesn't have a single, definitive flagship show. But probably the network's highest-profile show is You Had To Be There, cohosted by comedians Nikki Glaser and Sara Schaefer. Every week Glaser and Schaefer invite a guest (usually a comedian, but occasionally not—see, for instance, September's Rider Strong episode) for a loosely focused conversation. Consistently funny, its television adaptation, a weekly talk show dubbed Nikki & Sara Live, will debut on MTV later this month.
What else is there? The Jeff Rubin Jeff Rubin Show, hosted (obviously) by CollegeHumor's Jeff Rubin, features the "one person interviews another" format so common to comedy podcasts, but what sets Rubin apart is his wide-ranging and unexpected choice of guests. With the loose remit of seeking out the interview subjects "you didn't know you wanted to hear," Rubin has in recent episodes talked to guests as diverse as fighting game champion Justin Wong, Weird Al Yankovic manager Jay Levey, and former Facebook lead designer Ben Blumenfeld.
The next step: There's a lot of storytelling podcasts out there, from Risk! to The Moth, but A Funny Thing is a creature all its own, thanks in no small part to its venue: Recorded at the Upright Citizens Brigade Theater, it's both more funny and more filthy than most podcasts where a guest tells a story to an audience.
Photo of Josh Clark and Charles Bryant via Stuff You Should Know/Facebook