In Owl City's 2009 hit "Fireflies," a fantastical scenario is proposed: "I'd get a thousand hugs from 10,000 lightning bugs, as they tried to teach me how to dance."
It's a ridiculous lyric. However, on May 31, a curious fan tweeted a technical question at Owl City (aka musician Adam Young) and eventually got an amazing answer.
.@pryce_d since you asked…. pic.twitter.com/z4LFlisYfQ

— Owl City (@owlcity) June 21, 2017
Here's a closer look at Young's response:
The fan was later reached for comment.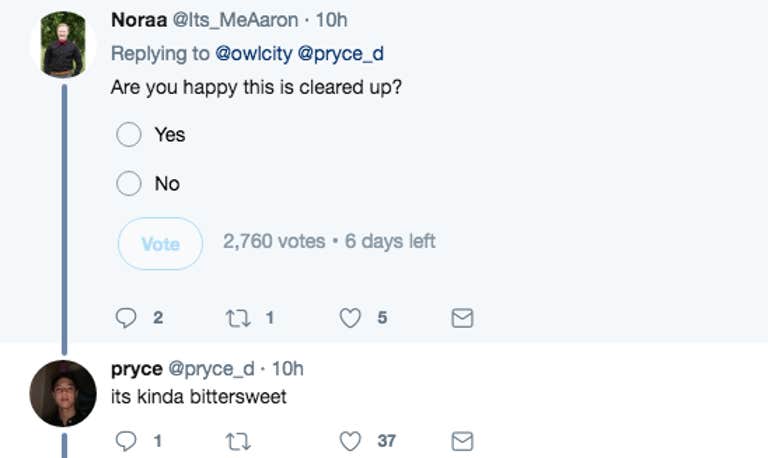 As it should be.