Spike Lee has responded to a designer who accused the director of ripping off his artwork for Oldboy, Lee's latest film.
Lee took time Thanksgiving morning to send out the following tweet to address an open letter Juan Luis Garcia posted Wednesday on his personal site.
I Never Heard Of This Guy Juan Luis Garcia,If He Has A Beef It's Not With Me.I Did Not Hire Him,Do Not Know Him.Cheap Trick Writing To Me.YO

— Spike Lee (@SpikeLee) November 28, 2013
Garcia claimed that an advertising agency working on Lee's new movie hired him to create posters. The job ended up being one of the "worst experiences" of his life, with the agency (which Garcia declined to name in the letter and a subsequent interview with the Hollywood Reporter) harassing him for two months while he worked. In the end, Garcia received an "insultingly low offer" for his work.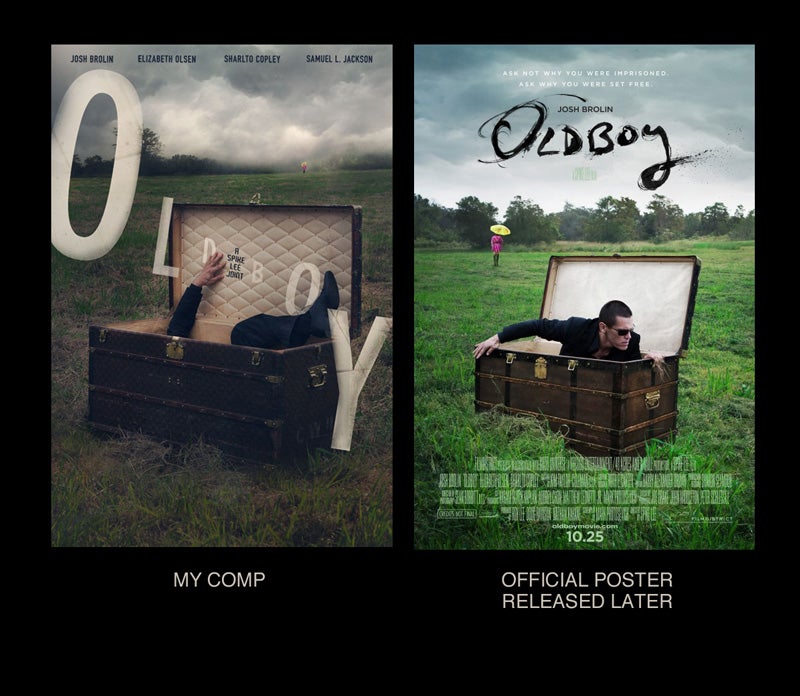 "But they said that the important thing wasn't the money it was the exposure and potential for more work," Garcia wrote. "After thinking about it long and hard I had to decline. I tried to negotiate but they refused. I make the same amount of money in a single day as a photo assistant as what they offered and I had worked on these almost exclusively for two months."
Garcia was never paid for the work he did. But he claims that didn't stop Lee's company, 40 Acres and a Mule Filmworks, from posting Garcia's work on its Facebook page (the post is no longer on the site).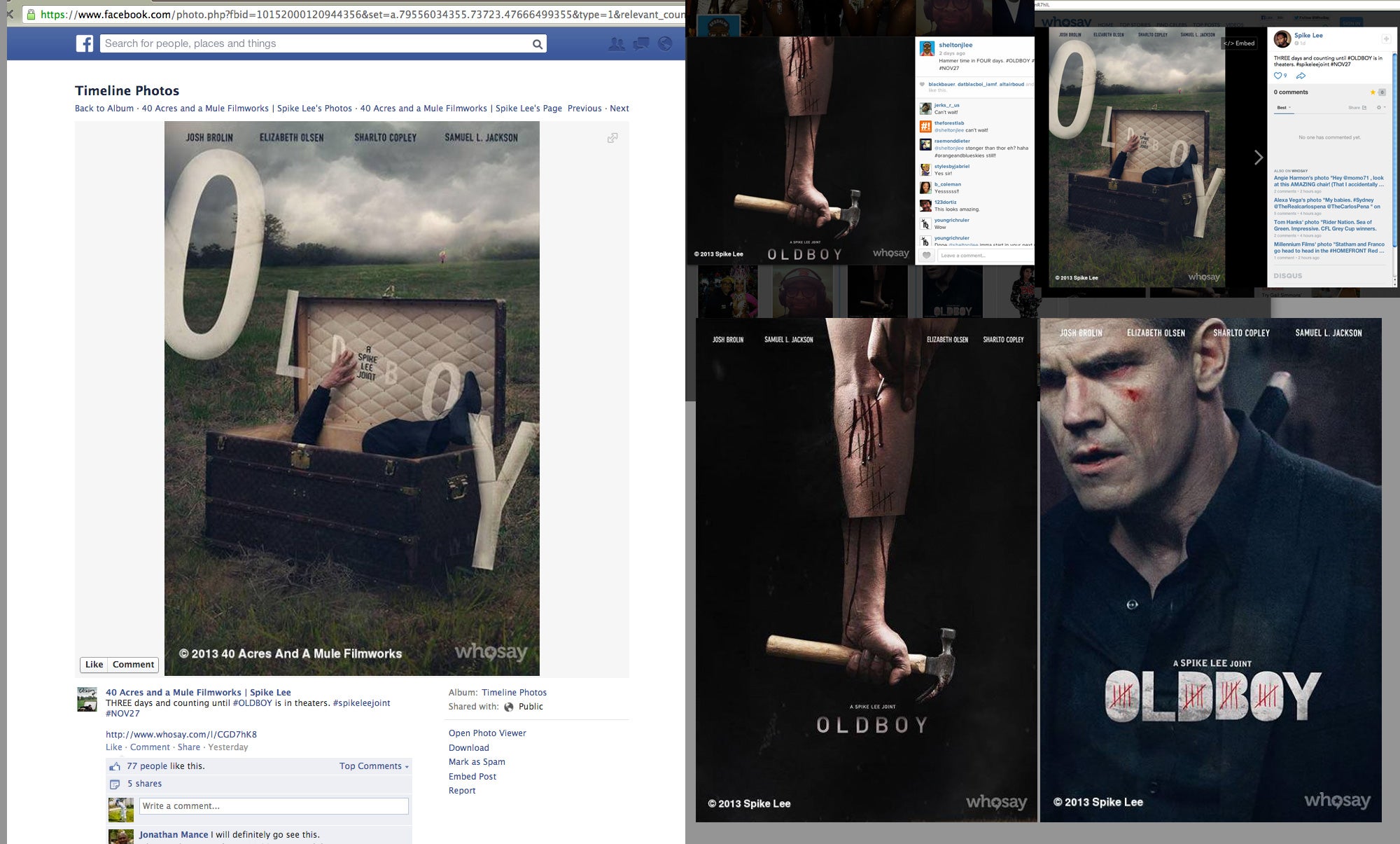 Garcia's letter was the subject of at least three different Reddit threads imploring Lee to "do the right thing" (a reference to his 1989 film of the same name). But some redditors put down their pitchforks and tried to put the incident into perspective.
"It's an agency of Spike Lee that has done this not Spike Lee himself," illuzn commented. "The designer says as much in his open letter. I suspect the agency was playing both sides i.e. charge Spike Lee an arm and a leg for this while screwing the designer and paying him nothing."
Redditors also took issue with Lee's Oldboy, a remake of Park Chang-wook's 2003 film.
Both films tell the story of a man hell bent on revenge after being held captive in a hotel room. According to an AMA ("ask me anything") Lee did Aug. 9, Chang-wook told him to "make your own film, don't remake ours." Aside from the fact that the man in Chang-wook's film is held for 15 years and Lee's for 20, the premise is nearly identicall. Check out the movie trailers for each film and make your own decision.
Lee's Oldboy was released Wednesday and has received mixed reviews. On Metacritic, a review aggregator, it scored 50 out of 100. 
"If you have seen the earlier version, you can occupy yourself with point-by-point comparisons," the New York Times's A.O. Scott wrote in his review. "If not, you may find yourself swerving between bafflement and mild astonishment, wondering how a movie that works so hard to generate intensity and surprise can feel so routine and bereft of genuine imagination."
In comparison, Chang-wook's Oldboy holds a 74 rating on Metacritic.
Photo via Facebook