This review contains mentions of child abuse and homophobic abuse.
The story of Gabriel Fernandez is deeply upsetting and horrific. Explored in Netflix's The Trials of Gabriel Fernandez, this 8-year-old's story is an indication of how systems fail children whose parents neglect and abuse them. In 2013, Gabriel's mother's boyfriend placed a 9-1-1 call saying that Gabriel had taken a fall and wasn't breathing. When first responders and hospital staff in the Los Angeles area examined the boy further, they realized he had suffered unfathomable abuse, the trauma apparent in and on his body. Gabriel was pulled off life support days later.
Though The Trials of Gabriel Fernandez examines the people who failed Gabriel, the limited six-episode series expands its scope to systems and supposed solutions implemented to prevent other children from living and dying as Gabriel did. Trials takes viewers into the minds of witnesses, defendants, jurors, and reporters, folks beyond the typical scope of law enforcement talking heads. However, unlike many "true crime" series, it deals in nuance and complications, treating most of its scrutinized subjects with fairness just shy of compassion—they are, after all, implicated in the systemic failures or the abuse that led to Gabriel's death. But as a true journalistic effort, Trials doesn't shy away from the messiness of the truth, especially when efforts to prevent another death like Gabriel's prove not enough.
The Trials of Gabriel Fernandez

RELEASE DATE:
Feb. 26, 2020
DIRECTOR:
Brian Knappenberger
STREAMING:
Netflix
'The Trials of Gabriel Fernandez' is a true journalistic effort that explores the torture and death of 8-year-old Gabriel Fernandez, and the systems that failed him and continue to fail other children in Los Angeles.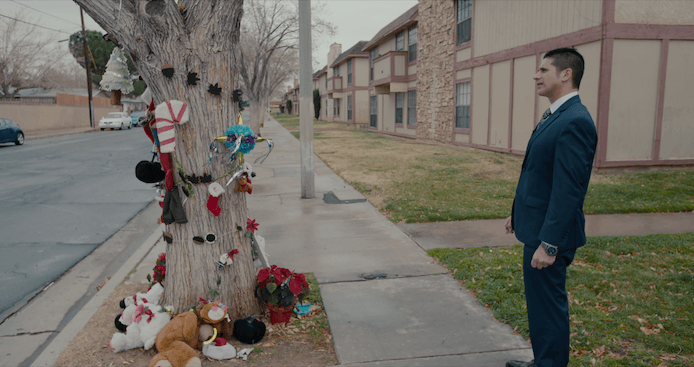 In The Trials of Gabriel Fernandez, filmmakers introduce the audience to a crowd of people who all had an effect on Gabriel's life and death. The brother and partner of his mother, Pearl, who raised Gabriel for the first few years of his life. Gabriel's grandparents, who raised him until the last eight months of his life, when his mother Pearl and her boyfriend Isauro Aguirre brought Gabriel into her home with Pearl's two older children. Gabriel's father, who was incarcerated when he died. The district attorney and deputy DA that charged Pearl, Isauro, and four social workers, alleging their involvement in Gabriel's death. One of the staff members from the Los Angeles County Department of Children and Family Services (DCFS) charged.
The scope surprisingly also includes characters beyond the typical frame of a series like this—a teacher of Gabriel's who reported his abuse to DCFS multiple times over a year. A social services security guard who saw Gabriel with his family and reported his conditions to the authorities. The jurors who deliberated in Isauro's trials. Reporters who followed Gabriel's case and officials who sought to learn from it. The docuseries exceeds in that it explores and interviews the village that it takes to raise a child, purposefully highlighting the extreme extent to which Gabriel's abuse and torture went overlooked.
Despite its intimacy, Trials avoids the faults of many true crime series— overexposing or fixating upon the abuse the subject incurred with unnecessary attention. It's often the greatest critique of the genre by critics disgusted at the voyeurism of the documentary crew and of the audience. But Gabriel and his older siblings are treated with dignity and respect. The docuseries doesn't overindulge in showing photos of Gabriel's injuries or describe them in overwhelming detail, still discussing the crimes done to him with the gravity the subject matter requires.
This kindness is apparent through the entire docuseries, beyond remembering Gabriel. True to journalistic form, the series avoids empathizing with the people implicated in Gabriel's death but makes clear it doesn't deal in absolutes, steering away from easy narratives that would portray Pearl and Isauro as monsters, the social workers as incompetent accomplices, or even Gabriel's extended family as unknowing bystanders.
Of course, the children involved, Gabriel's siblings and cousin, aren't scrutinized for things they had no control over, but his adult caregivers aren't cast as free from blame despite not having custody of Gabriel at the time of his death. The documentary goes into Pearl's history of suffered abuse, the abuse Isauro's family says she inflicted upon him, and the difficult work of the DCFS amid its continued failings. The documentary doesn't abdicate responsibility from the people involved in Gabriel's death but instead seeks to understand the root of these failings.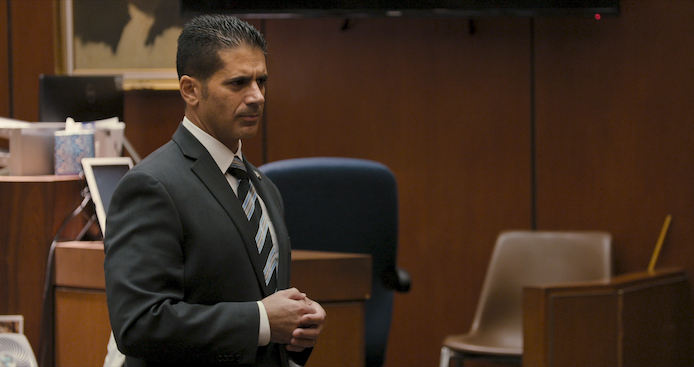 The Trials of Gabriel Fernandez also goes beyond in its search for solutions to the obvious problems at hand. It's a strong storytelling method that often goes underutilized in stories of injustice—we often hear so much about a system's failures, but not what communities and governments do in response to address and prevent them. Unfortunately, the supposed solutions put in place after Gabriel's death, Blue Ribbon Commission on Child Protection, aren't as strong as viewers would hope.
The docuseries ends with the news of justice in the cases against Pearl and Isauro but quickly turns south as it discloses news of the deaths of two little boys, Anthony Avalos and Noah Cuatro, who died in manners similar to Gabriel. (Anthony, who lived in the same area as Gabriel, came out as gay weeks before being abused to death. Similarly, Pearl and Isauro's suspicion that Gabriel was gay played a role in their abuse of the child.) It's a damning look at systemic failure, showing that even the most robust of responses to child abuse seem ill-equipped to do so. We remember Gabriel, Anthony, and Noah, but continue to wonder, who else have these systems failed to protect, too?
Still not sure what to watch tonight? Here are our guides for the absolute best movies on Netflix, must-see Netflix original series, documentaries, docuseries, and movies. 
Looking for something more specific? Here are our Netflix guides for the best war movies, documentaries, anime, indie flicks, true crime, food shows, rom-coms, LGBT movies, alien movies, gangster movies, Westerns, film noir, and movies based on true stories streaming right now. There are also sad movies guaranteed to make you cry, weird movies to melt your brain, old movies when you need something classic, and standup specials when you really need to laugh. Or check out Flixable, a search engine for Netflix.