Warning: Spoilers ahead.
Avoiding spoilers on the Internet has now become a full-contact sport, but Netflix has decided to embrace them as a way of life. So, naturally, it's made a handy personality profile for you. 
Netflix just debuted Living with Spoilers, a site that offers a three-part look into the business of ruining plot twists and surprise endings. According to a recent Canadian survey of Netflix viewers, 72 percent saw spoilers as a part of the everyday struggle. Sixty-nine percent of those surveyed said they've accidentally revealed spoilers online or to friends. I'd be interested to see how those stats stack up to an American survey. 
The first section asks, "What kind of spoiler are you?" This leads into a flow chart, which probes deeper into your masochistic psyche and asks if you've ever spoiled a show for someone on purpose. Turns out I'm a "clueless spoiler," which sent me spinning into an existential abyss. Look, I thought everyone had seen Koyaanisqatsi.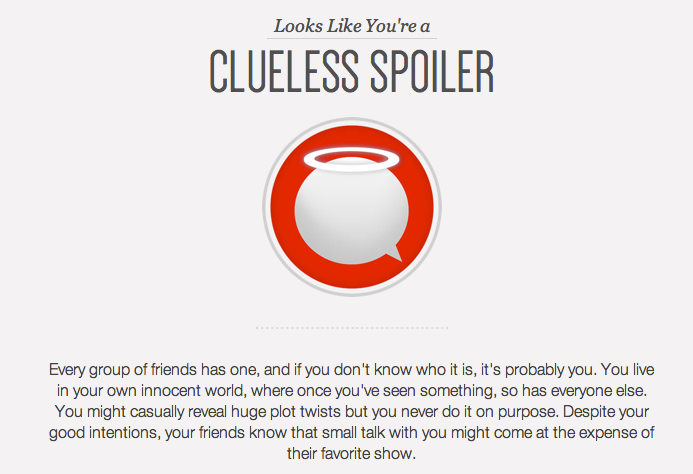 I, the clueless spoiler, was then treated to a scene from Mean Girls and not Clueless, and offered a condolence card to those I've spoiled shows and movies for. You can "share" the cards on Facebook and Twitter, if you're into self-flagellation or promoting the existence of the unfortunate term "derp."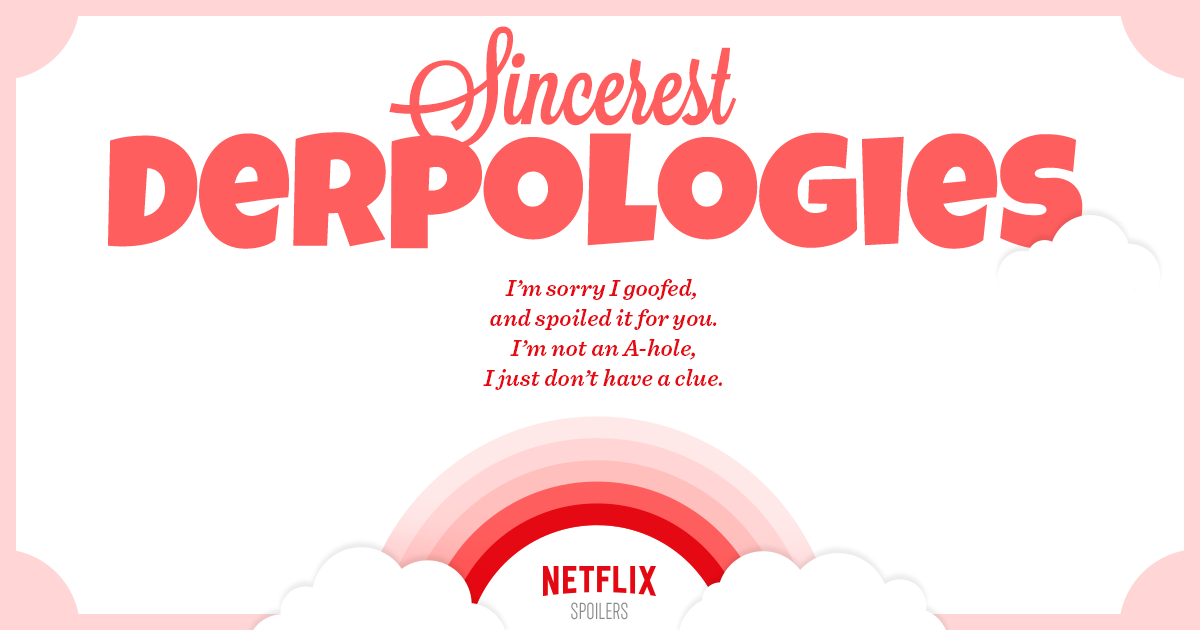 Netflix offers further profiles of these spoiler types, including the "coded spoiler," "shameless spoiler," "power spoiler," and "impulsive spoiler."
There's also a section for watching some famous spoilers, like the end of Lost, which is great because I don't want to watch the whole series. The most interesting part might be the "public domain" section, which shows you how well-known spoilers for movies and TV shows are. You can also help rate certain spoilers as "too soon" or "old news."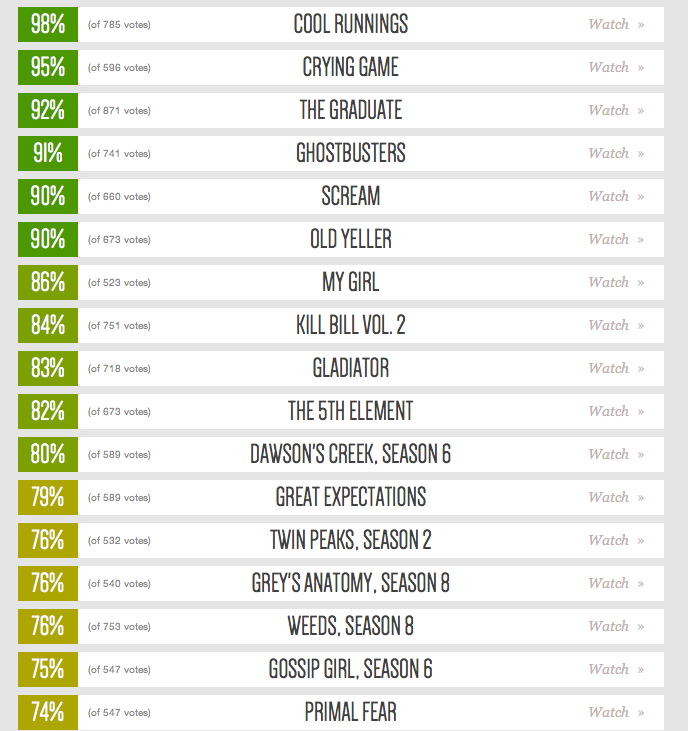 We spend a lot of time debating how to approach spoilers, and whether there should be rules online, but Netflix wants to change that, which is fair enough. Breaking viewers down into personality types is an easy way to get them to interact with the brand and click through to the site, but it might not necessarily change people's views on spoilers. 
Bu what do I know? I'm a just clueless spoiler.
Or at least that's what I want Netflix to think. (Cue me nonchalantly walking away from an explosion in slow motion.)
Photo via Austen Squarepants/Flickr (CC BY 2.0)