It's been more than a year since the New York Times published its damning report detailing Harvey Weinstein's decades of predatory sexual behavior. As we circle that anniversary, admitted harasser Louis C.K. is creeping back into the public sphere, and the Senate just confirmed Brett Kavanaugh to the Supreme Court. Winded feminists might be wondering: Is this going to get any better?
With the initial push of the #MeToo movement—the Oprah speeches, the "pussyhats"—it felt as if things might finally take a positive turn. It's with this optimistic outlook that a parade of feminist documentaries hit the big and small screens. This year ushered in documentaries about feminist icons, such as Supreme Court Justice Ruth Bader Ginsburg for RGB, and the feared and famed lawyer Gloria Allred in Seeing Allred. Others brought attention to specific issues at the heart of feminist agendas, including Reversing Roe, a Netflix documentary that chronicles the struggle women continue to face for reproductive freedom.
But as the #MeToo movement loses a bit of its luster and the midterm elections loom, feminist filmmaker Johanna Demetrakas offers a new Netflix documentary that stands apart from its predecessors, thanks to its imprecision. Feminists: What Were They Thinking? does not present a clean narrative about the women's movement, second-wave feminism, or, as its title suggests, why women decide to fight for their rights. Instead, it offers a discordant visual anthology that unintentionally conveys an equally important message: Radical change is never linear.
READ MORE:
Demetrakas and a team of assistants interview a couple dozen women about their experiences as feminists. Ages vary, but most of the women come from the second-wave generation, including activists and celebrities Jane Fonda, Lily Tomlin, Cheryl Swannack, Judy Chicago, and the late Kate Millett. The film is loosely held together by photographer Cynthia MacAdams' 1977 book Emergence, a collection of portraits that illustrates the impact feminism had on the way women were photographed. Feminists: What Were They Thinking? serves as a retrospective not only for MacAdams' work but for the women she captured, many of whom are interviewed here 40 years after the book's publication.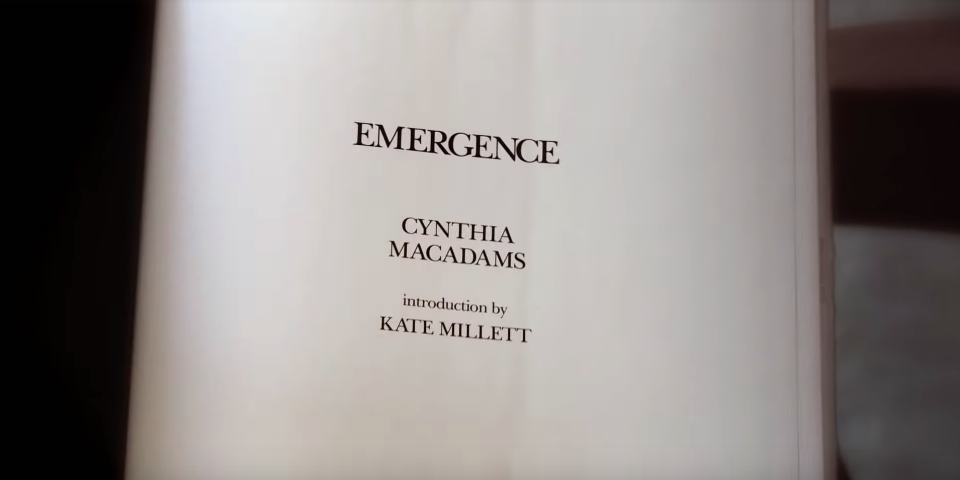 The subjects flip through Emergence while explaining what pushed them to become feminists. They share anecdotes ranging from toxic relationships to dangerous abortions to workplace harassment. But halfway through the film, the book becomes little more than an afterthought as the women hop unceremoniously from one topic to another. These vignettes quickly make it clear that the only thing holding these women and this documentary together is the feminist identity.
This structure serves as a metaphor for the reality of the women's movement. All self-identifying women come to find feminism on their own terms, and there is no one thing feminists are thinking when they become feminists. This visual anthology presents a collection of individual stories introducing some of the most influential feminists of the 1960s and '70s. It's not much more.
Demetrakas clearly has a connection to many of these women, which helps the interviews feel more personal, even if the stories come in glimpses. The filmmaker launched her career cataloging the extraordinary work of women artists, starting with her debut documentary on the feminist art installation "Womanhouse." She interpolates footage from "Womanhouse" and her second documentary on Judy Chicago into this new project.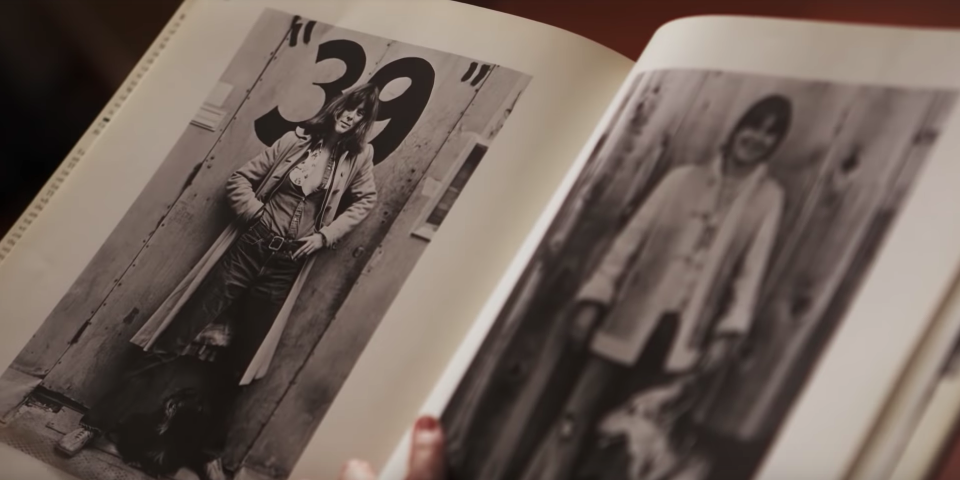 Feminists: What Were They Thinking? also includes modern footage of President Donald Trump's election, the 2017 women's march in Washington, and Wendy Davis' famous filibuster. They all come across as lazy ties to the problems facing women and feminists today. Anyone listening to the women in the documentary discuss the fight for equal pay, combating sexual harassment, or the importance of reproductive rights would know these are still relevant issues, without the use of mismatching cuts.
The ultimate downside to the film's vignette structure is its shallow coverage. Critical intersections of the women's movement and feminism—such as race, class, sexuality, and mental health—come off as footnotes. There's little criticism of the whiteness of second-wave feminism, and Demetrakas interviews only a handful of women of color.
For people who may be wondering what the future of feminism looks like in a country that obviously still hates women, Feminists: What Were They Thinking? is a necessary call for deeper reflection. Demetrakas acquaints us with women who helped usher us this far while reminding us how much further we have to go. The film illustrates how there was no single or straight path to liberation for these women—and there is not one for us, either.
Still not sure what to watch tonight? Here are our guides for the absolute best movies on Netflix, must-see Netflix original series, documentaries, docuseries, and movies.
Need more ideas? Here are our Netflix guides for the best war movies, documentaries, anime, indie flicks, true crime, food shows, gangster movies, Westerns, and movies based on true stories streaming right now. There are also sad movies guaranteed to make you cry, weird movies to melt your brain, and standup specials when you really need to laugh. Or check out Flixable, a search engine for Netflix.