Joe Mande's Award-Winning Comedy Special isn't for everyone.
Including jokes about cannibalism and ISIS, Mande also bookends the gig with references to Bill Cosby and Roman Polanski. But it's not the risque material that makes Mande's new Netflix special interesting. As the title suggests, Mande frames his new hour around the conceit that he's trying to win an award.  The result is not only funny, it's also a biting commentary on what a standup special is supposed to be.
"Anyone who's gearing up to do a special knows this is a defining thing," Mande tells the Daily Dot about the neurotic nature of mapping a high-stakes, televised performance. "If I have too much time on my hands, I'm going to start thinking a lot about that… I definitely tend to deconstruct things."
Mande's special about specials serves as an indirect commentary on Netflix's ever-growing gallery of comedy: The streaming provider has been storming your queue with standup uploads—one a week in 2017, the company says. Eight months into the strategy, it's clear indie comedians are benefitting from the onslaught of programming.
So is Netflix, by the way: One study surveying 10 different countries found that comedy was the most popular genre among viewers 18-34 years old. Numbers don't lie, and Netflix's numbers are good. In July the company announced it had added 5 million subscribers in the last quarter, instantly bumping its stock up 8 percent.
Thanks to data analytics and piles of cash, standup has become an essential part of the Netflix experience. Just watch its aggressive pursuit of the biggest names in comedy. Dave Chappelle and Chris Rock each signed deals to bring Netflix five hours between the two of them in 2017. Their payout? Reportedly $20 million per special.
Even longtime holdouts like Jerry Seinfeld have been lured by Netflix's high budgets. Not only has it acquired Seinfeld's webseries Comedians in Cars Getting Coffee, but Seinfeld is rumored to be getting up to $80 million for a package which includes two new specials. (The trailer for next month's Jerry Before Seinfeld hit the web this week.)
Not long ago, high-profile comics like Louis C.K. cut out the middleman and released material on their own websites. C.K.'s latest, Louis C.K. 2017, arrived in April; a second Netflix special is in the works.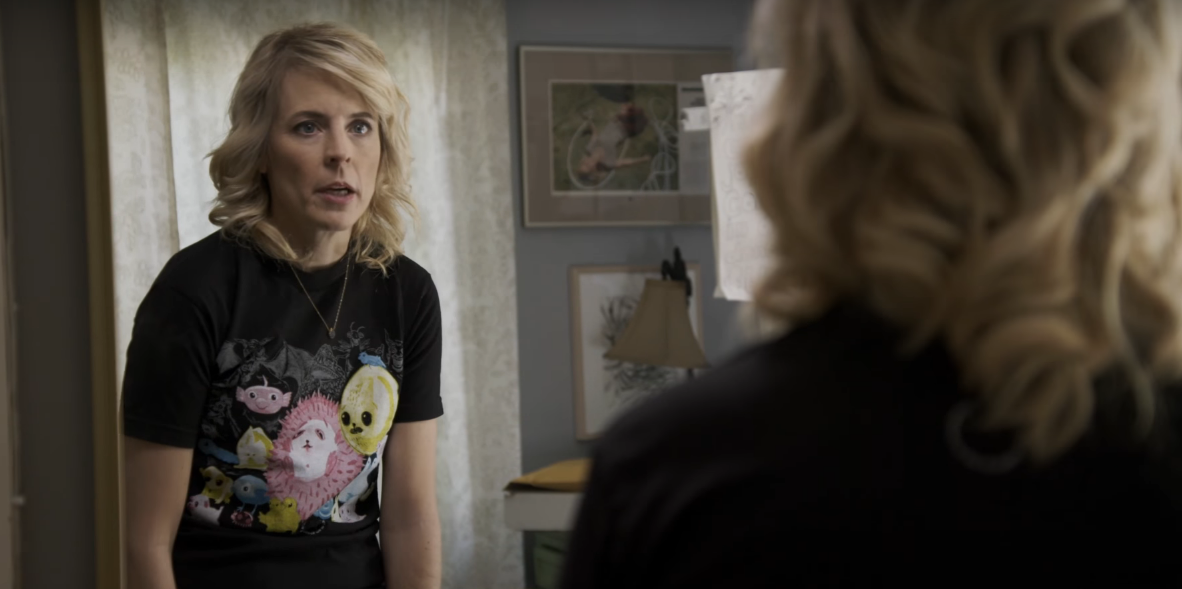 Netflix is winning, though it still has fierce competition in the streaming comedy space. Stalwart Comedy Central and former king of the standup special HBO continue to pepper the internet with interesting and inventive humor. The difference is that they can't afford to throw around as much cash. As the Ringer points out, HBO has to answer to its parent company Time Warner.
In 2016 HBO owed Time Warner  $1.9 billion of its $5.9 billion in sales. Netflix's profits aren't as high ( $380 million in operating income for last year), however it rakes in massive revenues. Netflix brought in $8.8 billion in 2016 alone. (HBO did not comment on how it's competing with Netflix for this story.)
As Brian Volk-Weiss, who has produced specials for comics including Aziz Ansari, Maria Bamford, and Bill Burr (all of whom have original shows and standup on Netflix) told Variety earlier this year: "Unlike drama, which costs them billions, what they're able to do with standup for $100 million is dominate… They basically said, let's take everything off the table so that if the public wants to tune in to high-end comedy, it goes to Netflix."
What does "high-end comedy" mean? Some have suggested that Netflix's pursuit of star comedians spells trouble for less-famous comics poised to get lost in the library. Even with major networks behind it, fringe comedy hasn't proven it can be a sustainable business model.
For about 18 months, NBC gave smaller comics exposure on its streaming platform, Seeso. With the announcement that NBC would be shutting down the comedy-focused service later this year, it's easy to feel like the avenues to finding smaller, niche comedy are disappearing. Seeso did not comment on this story.
Yet over on Netflix, niche comedy is doing wonders for niche comedians.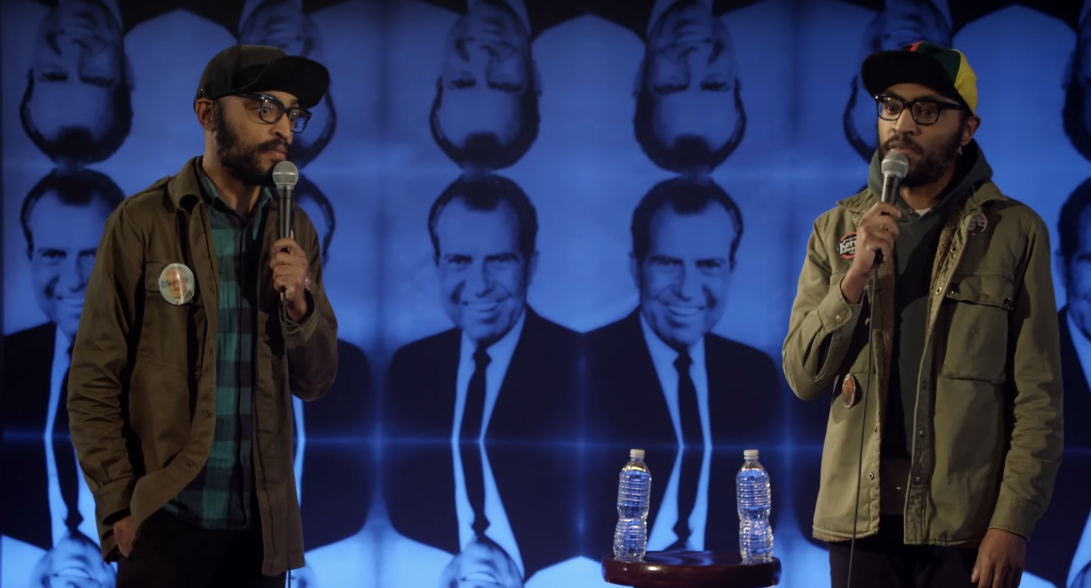 Take Chris D'Elia's Man on Fire and Rory Scovel's Rory Scovel Tries Stand-Up for the First Time, two differing comedic voices both getting the Netflix bump.
In his second special for Netflix, D'Elia packs a huge concert hall, establishing himself as a major name. With one streaming engagement, he goes from sitcom sideman to household name.
Everything about Man on Fire represents a traditional special, from the venue, to the way it's shot, to the broad humor.  
Meanwhile Rory Scovel Tries Stand-Up for the First Time, which was released just a week earlier, is quirky as all hell. It's bookended by sketches, where he fantasizes about living the life of a rock star comic. These fantasies are interrupted by a meta "reality" tracking his life.
He takes this gimmick so far that the special is interrupted in the middle, so that he and guest Jack White can be interviewed about it. These bits emphasize Scovel's sensibility, which leans closer to alternative comedy. Filmed in front of a smaller, club-sized crowd, Scovel starts off the special by asking the crowd repeatedly, "who's done anal?"
"I don't feel that what I do as a comic is niche or that its alt-y and therefore I need to play a certain venue, I feel that what I do is exactly me and my personality and my sense of humor," says Scovel.  "Right now I go onstage and I perform and say the things that make me laugh and if it lines up with an audience then awesome…  One thing I have learned from feedback of this special is how dumb some people can be who watch specials and assume that every single artist should be doing what they want them to do."
Although Rory Scovel Tries Stand-Up for the First Time was purchased by Netflix after its completion, Scovel feels secure about his presence on the service.
"I think the world of streaming has made standup more accessible to audiences and in turn making exposure for comics like myself, on a grander scale, more realistic," he says. "That's huge when your job is popping in and out of open mics and road gigs hoping to build a fanbase that comes back to see you next time you're in town. Now with streaming, audiences have the control over what they watch and when they watch it."  
Mande concurs with the notion that existing in the periphery of a giant streaming library is a major win for up-and-coming comics.
"Netflix only paid me like $11 million, so there is some inequality there," Mande jokes. "I don't really understand the criticism that Netflix is paying big money to have big comics on their platform, because that's just good content… When you're scrolling through the specials, my special is in between Dave Chappelle's and Louie C.K. and Maria Bamford. All these great comics."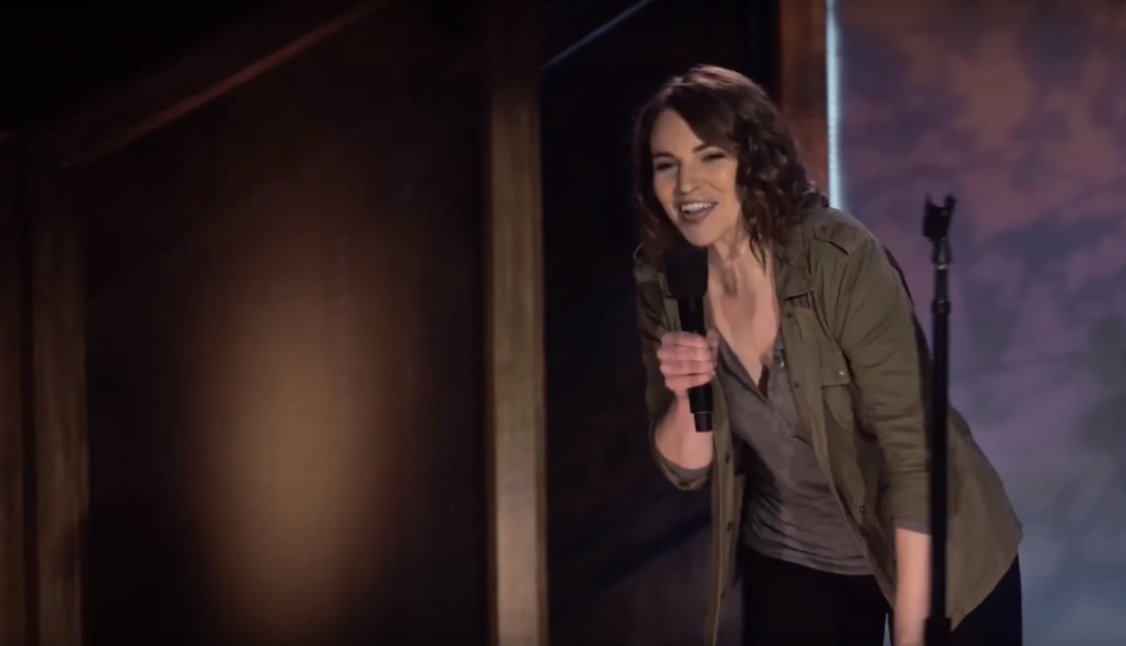 In 2017 Netflix released specials from heroes like Chappelle, C.K., Jim Gaffigan, and Amy Schumer. It's also put out stuff like Lucas Bros: On Drugs, which finds siblings Kenny and Keith riffing onstage at the same time. Then there's Neil Brennan's 3 Mics, another experimental special in which the jokes are separated into "one liners," "emotional stuff," and "stand-up." Maria Bamford's Old Baby also pushes the envelope, as she moves her singularly raw material to larger venues throughout the special.
Netflix has made a push into non-English comedy too, with specials from Mexican comics Carlos Ballarta and Daniel Sosa, Latinx standup Manu Nna, Bollywood comedians Vir Das and Aditi Mittal, and Italian import Beppe Grillo.
Then there's the specials from comics who combine storytelling with standup, such as the latest from Mike Birbiglia and The Daily Show's Hasan Minhaj. July release The Stand-Ups is Netflix's version of Comedy Central's The Half Hour, designed to give comedians on the verge of stardom that extra push. All the while, beloved comics like Sarah Silverman and Tracy Morgan have used Netflix to push their own boundaries, each talking about brushes with death in their recent hours.
Mande hopes that if anything, Netflix will start to tear down the divide between niche comics and bigger comedians: "My only real annoyance about the current state of comedy is it's become so niche, I was very excited just to be on this big platform and have people who've never heard me or seen my stuff get a chance to see an hour of my standup."
When Ali Wong's Baby Cobra first debuted last year on Netflix, she experienced an instant spike of internet interest, and went from struggling in clubs to selling out venues. Mande says the infamously guarded Netflix doesn't share viewer statistics even with its talent, but that his special brought a clear surge of interest.
"It's a bizarre experience because the day it launched, it launched internationally," Mande says. "The first couple weeks it's been out, I'm getting tweets in like, Dutch and in Portuguese… I've noticed a lot of chatter about it, which indicates that people are watching it.  They don't really give you hard data. We'll see if it affects my ticket sales at all. I didn't give myself any kind of expectations. I would love that Ali Wong boost, but who knows?"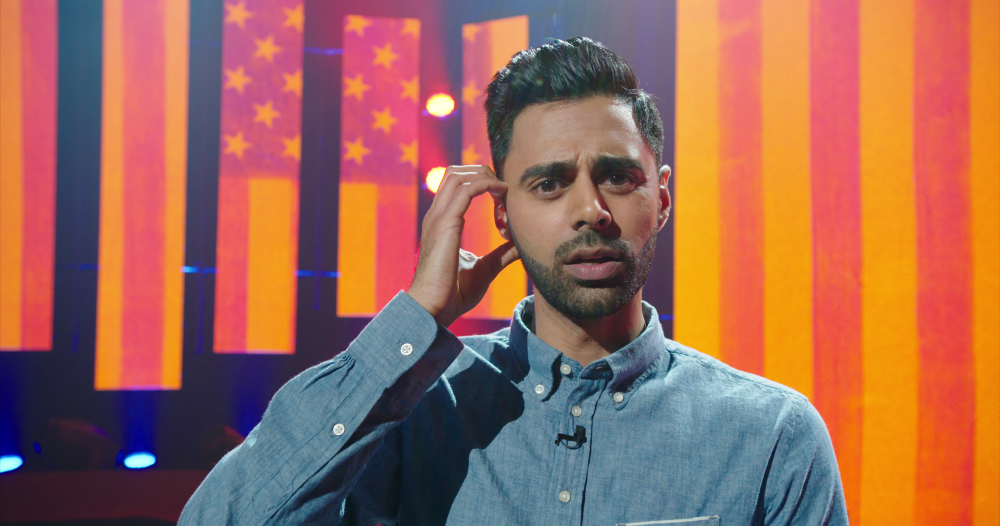 Maintaining quality with all this comedy is a different matter, one that Netflix struggles with in other areas. The success of shows like Fuller House demonstrates that Netflix is swinging for a mainstream, Disney-like end game. They can't all be special, can they? Especially when there's a gold rush to churn out streaming content?
"I think this definitely leads to plenty of performers jumping the gun on recording a CD or shooting a special but I don't think I'm in any position to say that those people should or shouldn't do that," says Scovel.
Mande expresses a similar sentiment: "It's a new version of an old problem, which is just people focusing on the wrong thing. I definitely don't want to sound like a crotchety old man, who's like, 'These millennials don't whatever.' I think anytime you start thinking like that, you're just not seeing enough stuff."
With the news this summer that Jon Stewart will be returning to standup with a special on HBO, it's clear that Netflix's competitors aren't going down without a fight. Netflix didn't speak about its comedy strategies for this story, but maybe Netflix seems to be looking beyond just matching big names.
Netflix conquered the standup world by aggressively pursuing established comedians, but it's the lesser-known voices who make the platform special, and who seem poised to become the streaming giant's future headliners.
You can find the Daily Dot's list of the best standup specials on Netflix here.