Netflix's standup specials have drawn backlash and become sleeper hits in 2018, as the platform continues to experiment with format and audience. There's been a push for more global specials as well, and showcase-style series that highlight lesser-known names. That equals a lot of comedy content. Here are the best Netflix comedy specials of 2018, so far.
The best Netflix comedy specials of 2018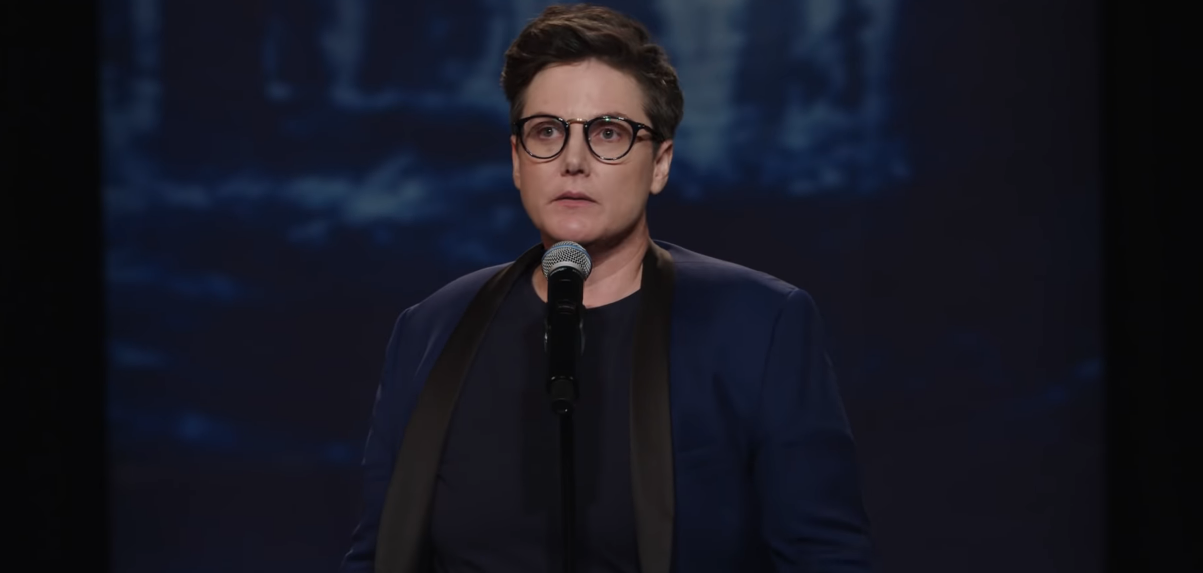 In Nanette, Hannah Gadsby isn't serving one-liners; she's often setting up arguments and theories or braiding personal and observational. She reassesses her self-deprecating style, especially as someone who already exists in the "margins," and questions whether it's time to quit comedy. Gadsby constantly tests the joke structure that rests on setup-punchline and attacks those ingrained ideas about how comedians must turn pain into jokes. Nanette doesn't end on a joke or big laugh; this is Gadsby "controlling the tension," but also her story.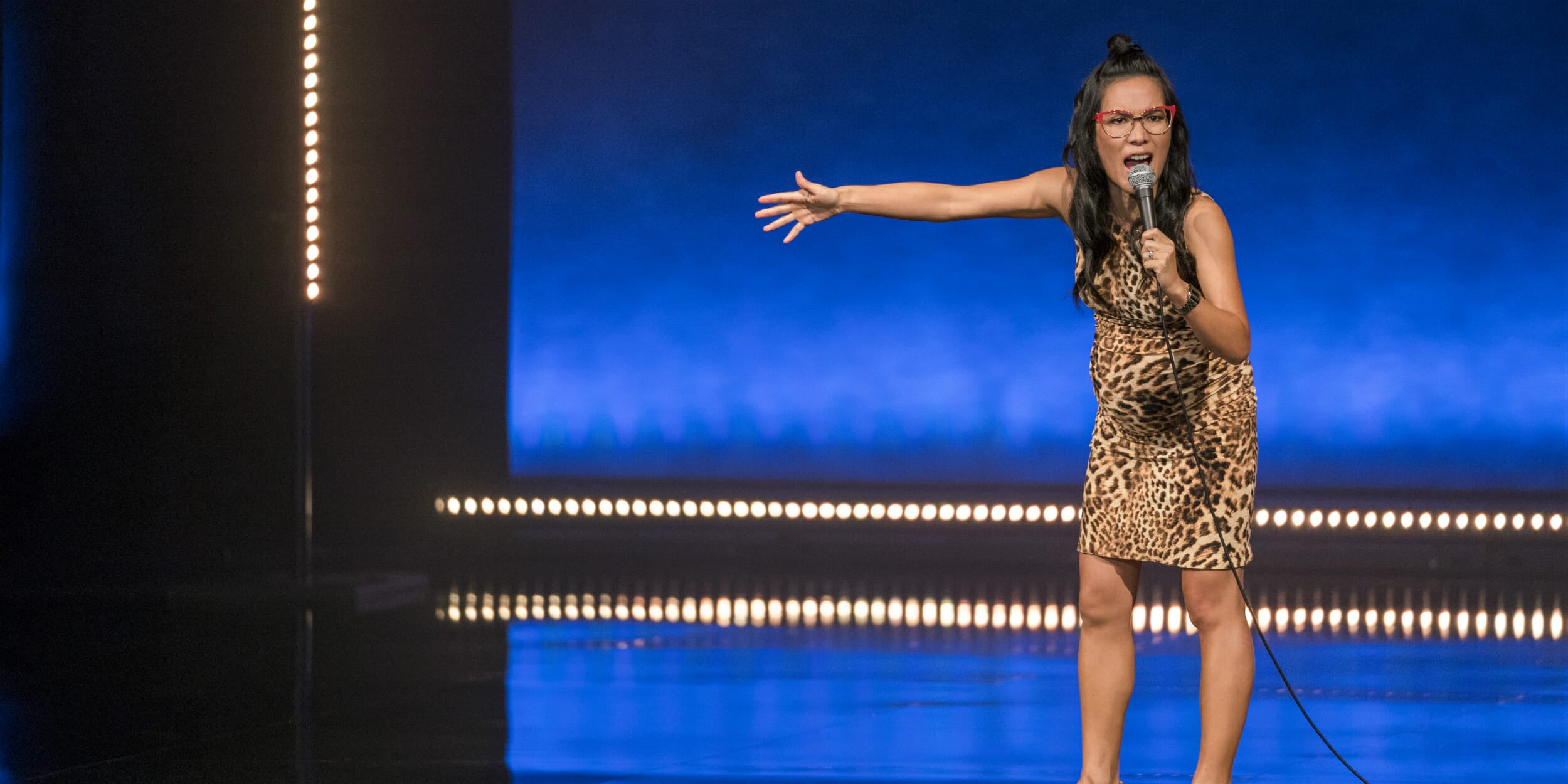 Hard Knock Wife is a lot of things: an exploration of fame; an indictment of American healthcare and its lack of maternity leave; an illustration of the body horror of motherhood. But this is Ali Wong's take, so she'll tell you up front that sometimes, when you're breastfeeding, a duct will become clogged, resulting in "a kidney stone in your titty." It's a line that might make you involuntarily grab your own, and a good portion of Hard Knock Wife explores the intricacies and indignities of motherhood. She unravels the fantasy versus the reality; being a stay-at-home mom is not ideal when you're in "solitary confinement" with a "human Tamagotchi." She likens joining a new moms' group to linking up for survival in The Walking Dead. Breastfeeding is "chronic, physical torture," and her daughter is the bear in The Revenant. She deftly plays the two sides of being told she'll need diapers after giving birth—for herself. Wong isn't ragging on motherhood for laughs; these are things she and so many other women learned on their own, through trial and error, and Wong subtly plays up the loneliness, confusion, and despair of being a new mom. 
The title of Tig Notaro's first Netflix special could have a few different meanings, but that's probably by design. Notaro's comedy has always leaned on wordplay and language; Happy to Be Here could be referencing the traditional standup greeting or it could be applied more broadly to existence. Filmed in Houston, Texas, and executive produced by Ellen DeGeneres, Happy to Be Here is Notaro's first standup special since 2015's special Boyish Girl Interrupted. She again plays with words and meaning, admitting early in the set that she's mistaken for a man once a week, but she now has an equalizing retort. A bit about talking to her cat goes on a thrilling linguistic journey and abruptly turns a corner when her wife, fellow comedian and actor Stephanie Allynne, warns her not to accidentally hang the cat while playing with it. These situations might seem unremarkable, but Notaro finds the glimmer of absurdity within each. 
READ MORE: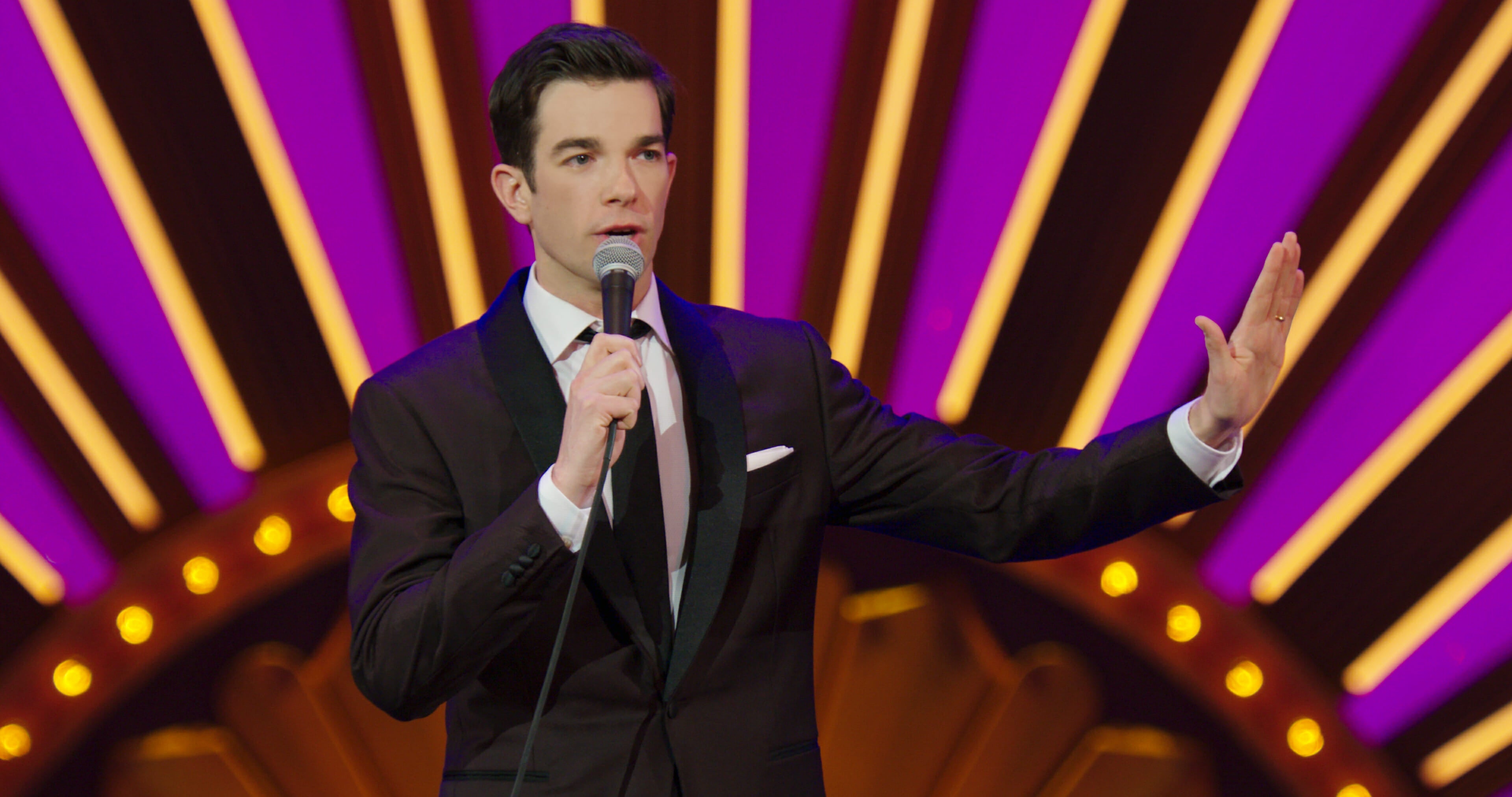 Live from Radio City, John Mulaney delivers his fourth special. Mulaney has proven himself to be reliably and consistently funny, and Kid Gorgeous feels of a piece with prior specials The Comeback Kid and New in Town. Mulaney riffs on the silliness of school assemblies, college, and recalls his time as a writer for Saturday Night Live. After being a darling of comedy nerds for nearly a decade, Mulaney is proving that the hype is justified. —Eddie Strait
Chris Rock's first special in 10 years finds the comedian in a more contemplative mood. He offers up his thoughts on police brutality and racism, but these bits have a different weight now. Rock is a father, and the jokes filter through that lens. Tamborine is a more intimate special, and while not all his insights hit, he does open up about his life and his past mistakes in a way that balances comedy with vulnerability. 
In Katt Williams' Great America, "it's fucked up" is his mantra, and it also describes America's state of affairs. But this is nothing new to Williams. As a 20-year veteran of standup, his routines have become synonymous with a brutally honest Black perspective. It's tragic yet hilarious. —Adam Weightman
READ MORE: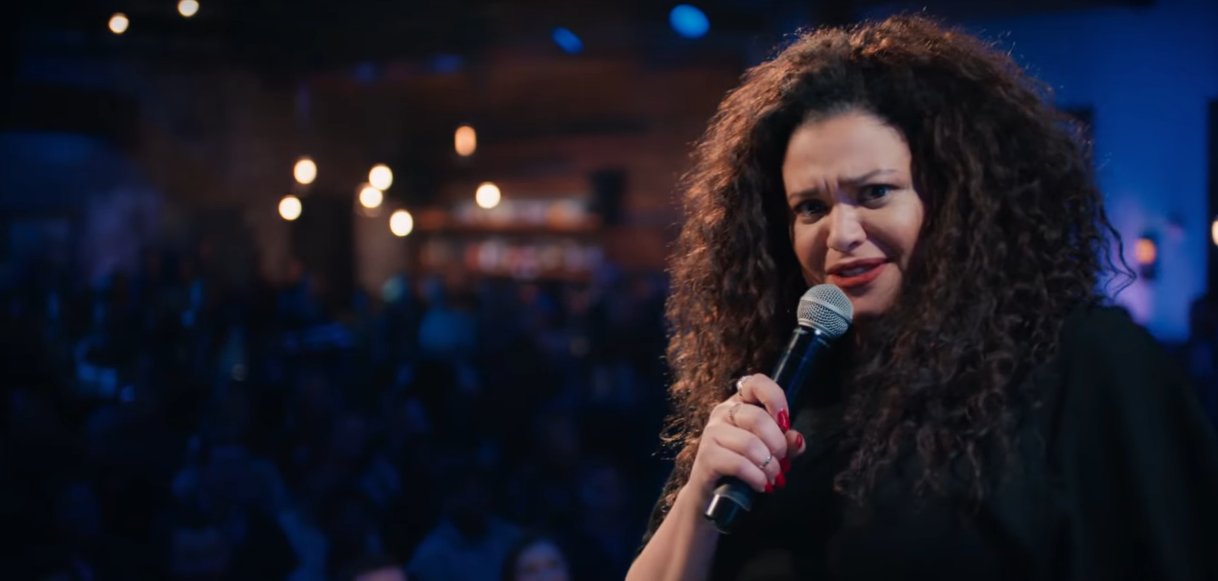 Netflix continues shifting the sands of the hourglass with The Comedy Lineup, which sees 15-minute sets from eight comedians: Michelle Buteau, Sabrina Jalees, Tim Dillon, Jak Knight, Ian Karmel, Taylor Tomlinson, Phil Wang, and Sam Jay. The program feels more timely than many hourlong specials, and with four women on the lineup, there is more pronounced commentary on sexual assault and Me Too. Michelle Buteau assures men that "nobody wants to see your dick," while Sabrina Jalees addresses the predator purge via a squirrel analogy. Karmel gets especially meta when he challenges one idea about the structure of a comedy show, telling the audience that he knows a set has to end with some "really big joke" because that's the "social contract" we've all entered into. But is that really what you want?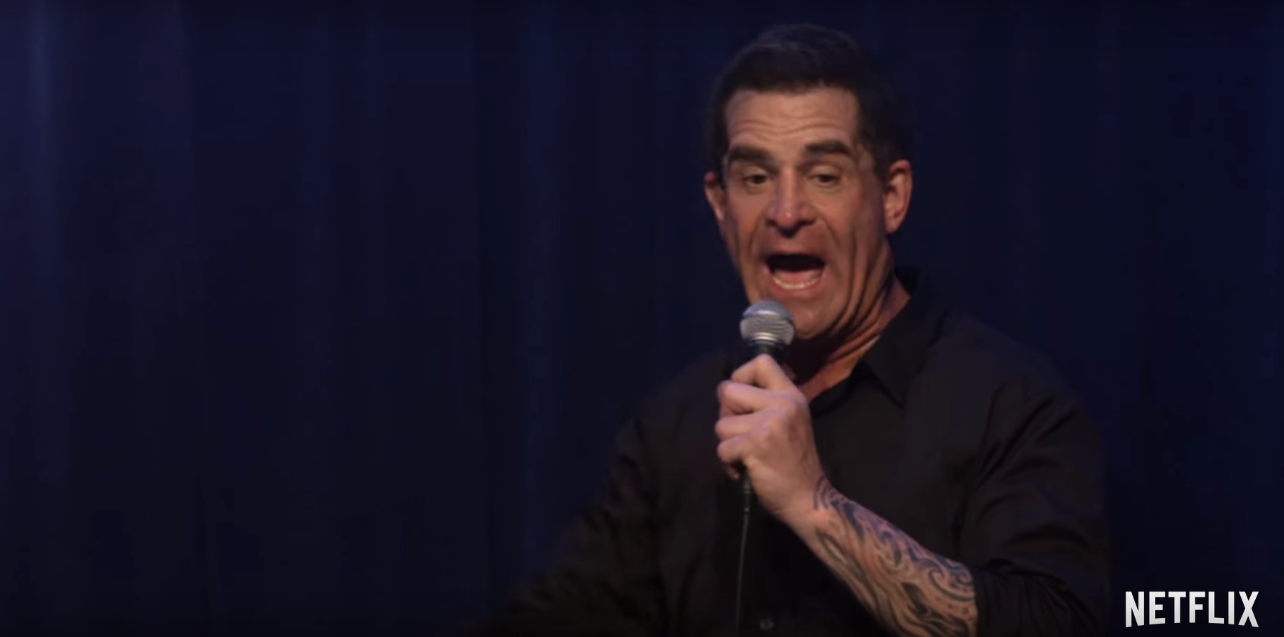 Todd Glass keeps his energy up, jumping from topic to topic, often starting a joke and abandoning the punchline in favor of a new one in Act Happy. He covers house-flipping shows, flossing, pigeons, and admits he has a song prepared in case he doesn't have enough material. It appears he does have enough material, but sometimes a lack of focus hinders the delivery. Two highlights: He does a spot-on Brian Regan impression in a bit about man caves and channels Rodney Dangerfield doing Mitch Hedberg jokes, which I could have watched for another 15 minutes. 
Over the last year Netflix has debuted a run of specials from marquee comedians, names that are big enough to warrant multiple specials and often, on the backend, critiques about their worldviews and ideologies. The Standups proposes a different kind of marquee. The second season showcases mid-tier acts with smaller fanbases and gives them 30 minutes to work with. Filmed last fall in Los Angeles, the second season spotlights Aparna Nancherla, Joe List, Rachel Feinstein, Gina Yashere, Brent Morin, and Kyle Kinane, comedians who each have their own audience but could overlap audiences too. It also feels more timely than other marquee Netflix specials.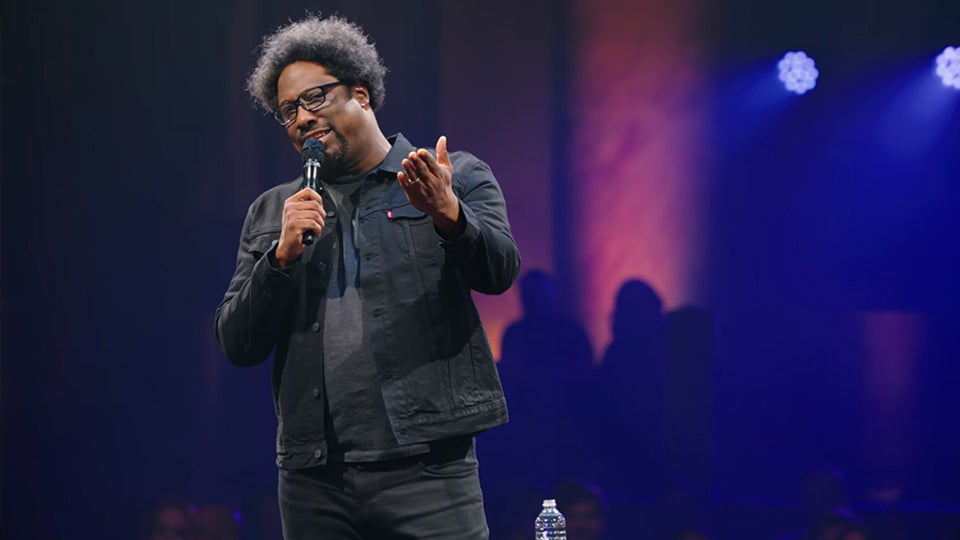 W. Kamau Bell wants you to know the president is certifiably racist in his new one-hour Netflix standup special, Private School Negro. The comedian Bell has no problem choosing his words, and it's refreshing to hear someone in the entertainment industry not dance around the themes being played out in the headlines daily. Bell uses that friction as a foundation to explore topics like Blackness, fatherhood, and what it's like to be expecting a third child in the current political climate. But then he fires up an impromptu singalong or chats with audience members. In the end, his inclusive set proves a welcome reminder that it doesn't take very much for us all to get on the same page. —Christine Friar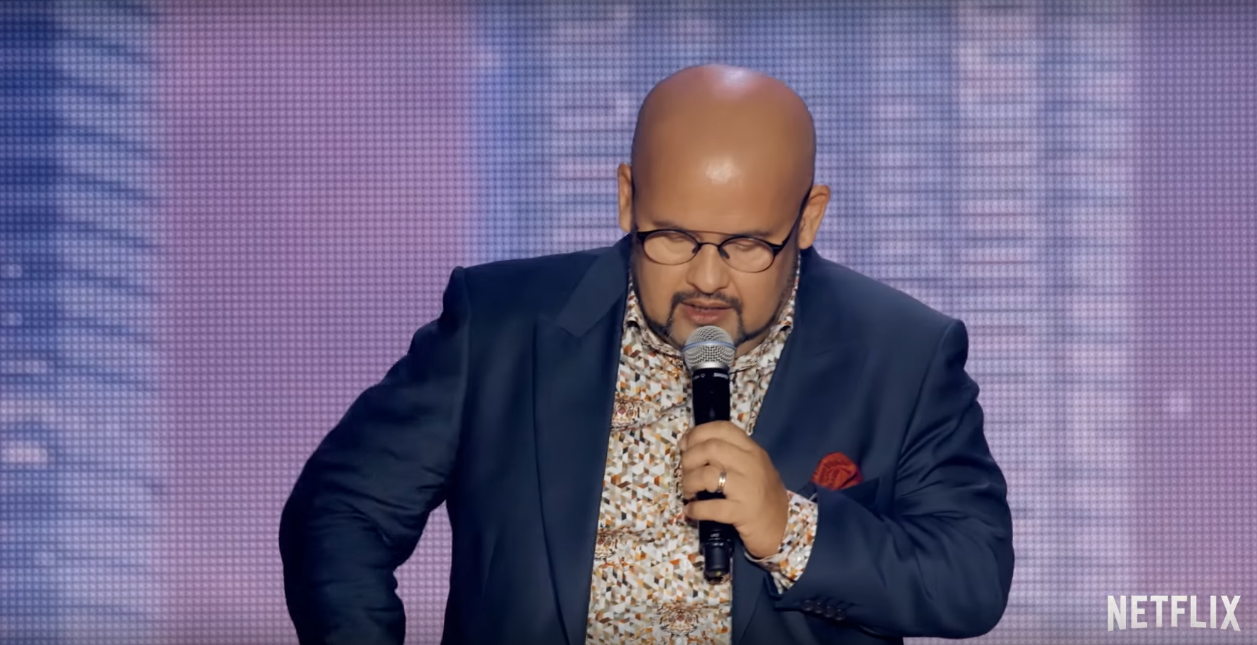 Harith Iskander is Malaysia's "godfather of standup." His work, which made him the Laugh Factory's Funniest Person in the World in 2016, is an extension of personal and cultural experiences as an outsider. This is a good introduction—a mix of crowd work, goofy observational bits, and personal stories. He has the easy confidence that comes with over 25 years of experience. There's an extended bit about "Singaporeans do it like this, and Malaysians do it like this." The crowd guffaws at the light cultural jabs, and you'll laugh at how universal his stuff can be. —Eddie Strait
Jim Jefferies has become the comic with the gun control bit, something he points out in his latest Netflix special, This Is Me Now. Filmed in London, the special follows up 2016's Freedumb, which dunked on Donald Trump and Bill Cosby. This Is Me Now doesn't focus on either, though there is an extended bit about Trump's "grab them by the pussy" comment. Rather, the title of the special could be broadly applied: This is a comic at 40 looking at his place in life.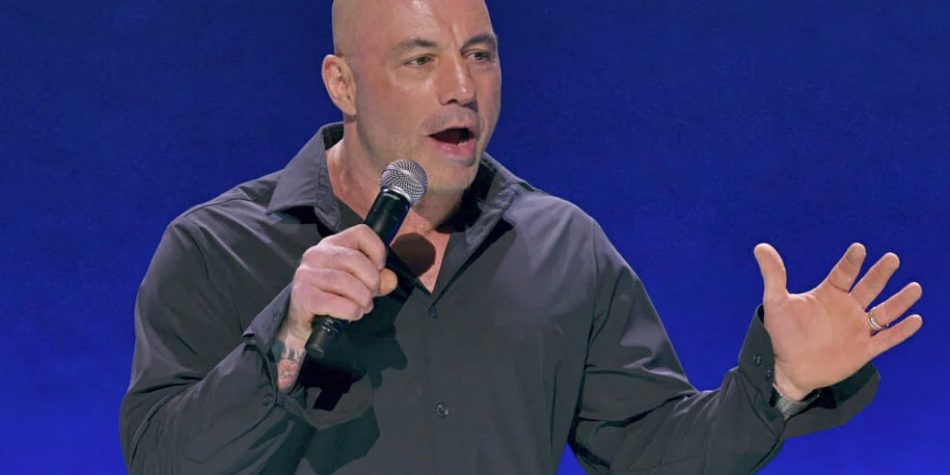 Joe Rogan: Strange Times features the comedian honestly accepting the modern perils of being a white man, in a world quickly shading away from his dominance. Rogan goes on smart riffs on how we can't get the president right as a country, Harvey Weinstein, #MeToo, the differences between cats and dogs, professional wrestling's homo-eroticism, and the use of the word "gay." Ultimately, Strange Times is a sound and appropriate set for the comedian in the midst of a surge. Anyone who can make a bit on the return of Christ via a true story of a knife stabbing and a woman's underdeveloped reproductive system is at the peak of his powers. —Kahron Spearman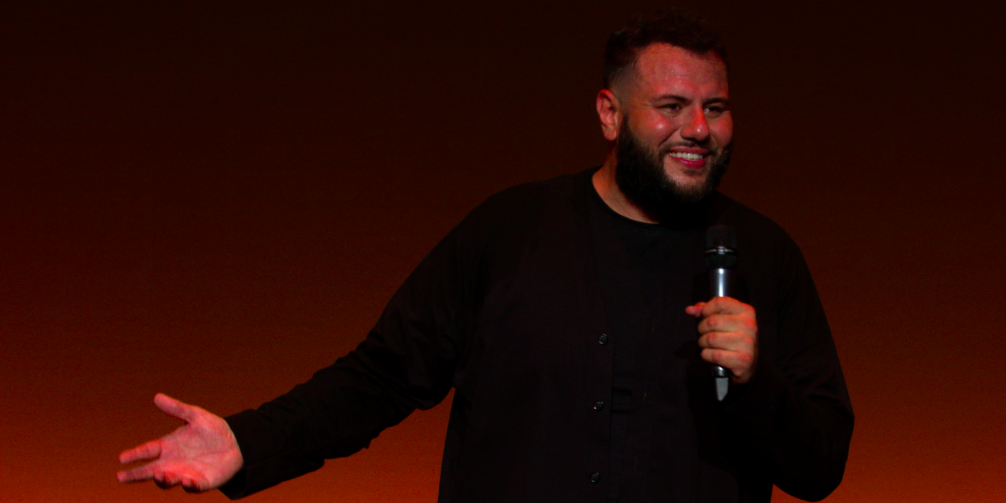 Netflix's latest standout standup special, Mo Amer: The Vagabond, features the emergent Palestinian-American comedian (full name: Mohammed Amer) in full bloom and in full command of his talents. The Dave Chappelle-approved comic tackles identification, code-switching, and "Mohammed" keychains, and he revisits his viral run-in with Eric Trump, which resulted from a flight upgrade. The Vagabond features a rising comedian who's put in the work is ready for the bright lights. —Kahron Spearman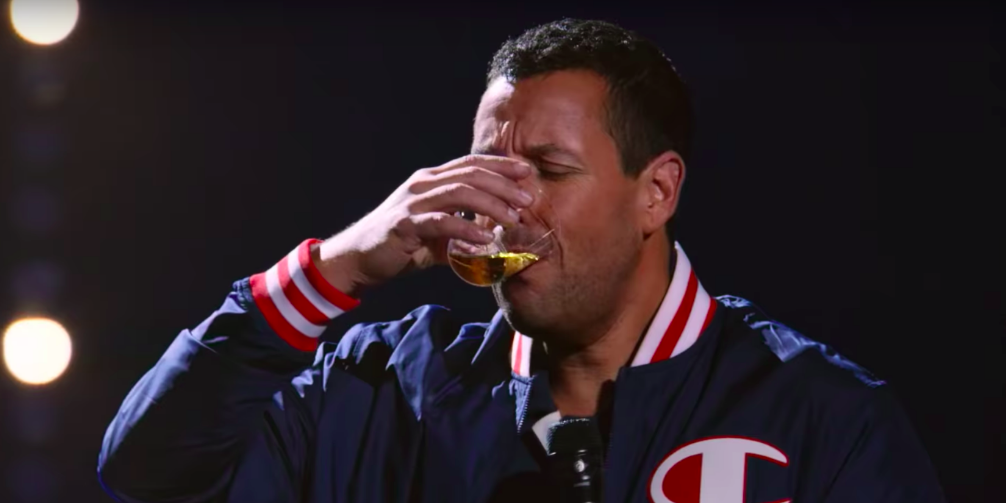 Adam Sandler's new Netflix special, 100% Fresh, might just be the return to form we've been waiting for. A collection of standup comedy and songs performed at various locations over a stretch of time, it's a venture that returns Sandler to his roots. The humor is dumb and broad, as simple as the stuff that originally made him famous. But it's also a well-crafted and funny showcase for some of his best instincts, and a surprisingly heartfelt effort from a guy who's looked emotionally detached in nearly every movie he's made over the past decade. —Chris Osterndorf
Still not sure what to watch tonight? Here are our guides for the absolute best movies on Netflix, must-see Netflix original series, documentaries, docuseries, and movies.
Need more ideas? Here are our Netflix guides for the best war movies, documentaries, anime, indie flicks, true crime, food shows, rom-coms, LGBT movies, gangster movies, Westerns, film noir, and movies based on true stories streaming right now. There are also sad movies guaranteed to make you cry, weird movies to melt your brain, old movies when you need something classic, and standup specials when you really need to laugh. Or check out Flixable, a search engine for Netflix.
Editor's note: This article is regularly updated for relevance.