Cities of Last Things is a disappointing and annoying movie, plain and simple. The 2018 foreign drama now available on Netflix tells the story of Zhang Dong Ling, opening with his suicide and revisiting three defining life events that led to his death in reverse chronological order. Telling a story in reverse is always a thrilling conceit, but Memento this ain't. Cities of Last Things is a one-trick pony whose storytelling doesn't justify the gimmick around which it's built. If the narrative gambit works for you, you'll enjoy it a lot more than I did. If, like me, you hold out hope for the film to kick into second gear, you'll find it lacking.
Cities of Last Things
RELEASE DATE:
7/11/2019
DIRECTOR:
Ho Wi Ding
STREAMING:
Netflix
'Cities of Last Things' revisits three defining moments in Zhang Dong Ling's life that led to his death in reverse chronological order.
Cities of Last Things comprises three primary segments. In the first, Zhang (Jack Kao) is a lonely old man who visits escorts and tracks down sleazy people. This part takes place in a future where self-driving cars exist and people pay for things via thumbprint, a logical extension of modern technology. The advancements meant to improve quality of life have isolated people instead. Director Ho Wi Ding captures this sensation in a lovely shot of Zhang riding a bus by himself in the middle of the night. You feel Zhang's loneliness in this moment, and the film could use more images of this caliber. People also keep dying by suicide in this future; in a biting running joke, blaring messages and robots roaming the streets constantly remind citizens of the value of human life.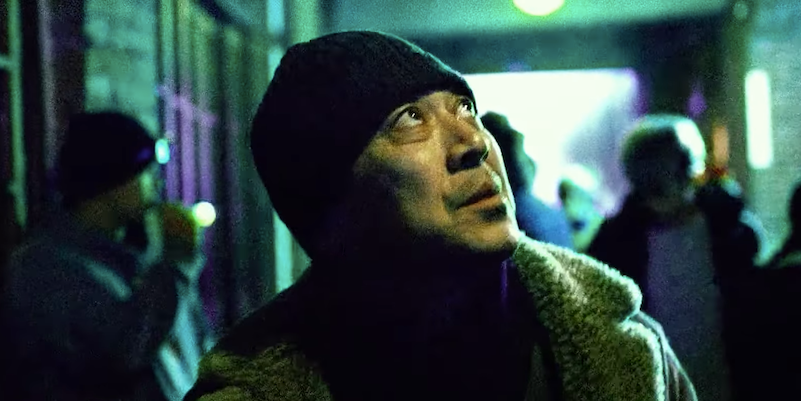 Ding's script is too coy with information, and that's one of the film's biggest issues. Aside from some satirical jabs, the writing fails to engage. We don't learn enough about Zhang to care that he will eventually die by suicide or learn why he got to this point. With such underwhelming writing, the film depends on Kao to hold the audience's interest. It doesn't work. Kao does a fine job, but his hangdog performance hits the same note over and over again.
The second act shows us what made Zhang such a dejected old man. Lee Hong-chi plays Zhang as a young man, married and working as a respected police officer. Not as respected as he thought, though, because he comes home one day to catch his wife and a fellow officer in flagrante. If that weren't enough of a kick in the pants, Zhang's attempt to attack the man backfires. Humbled and humiliated, Zhang hits the street, where he runs into an attractive woman he busted for shoplifting earlier that evening. Obviously, they hook up and decide to run away, but that plan fares worse that Zhang's attempt to beat up his wife's lover.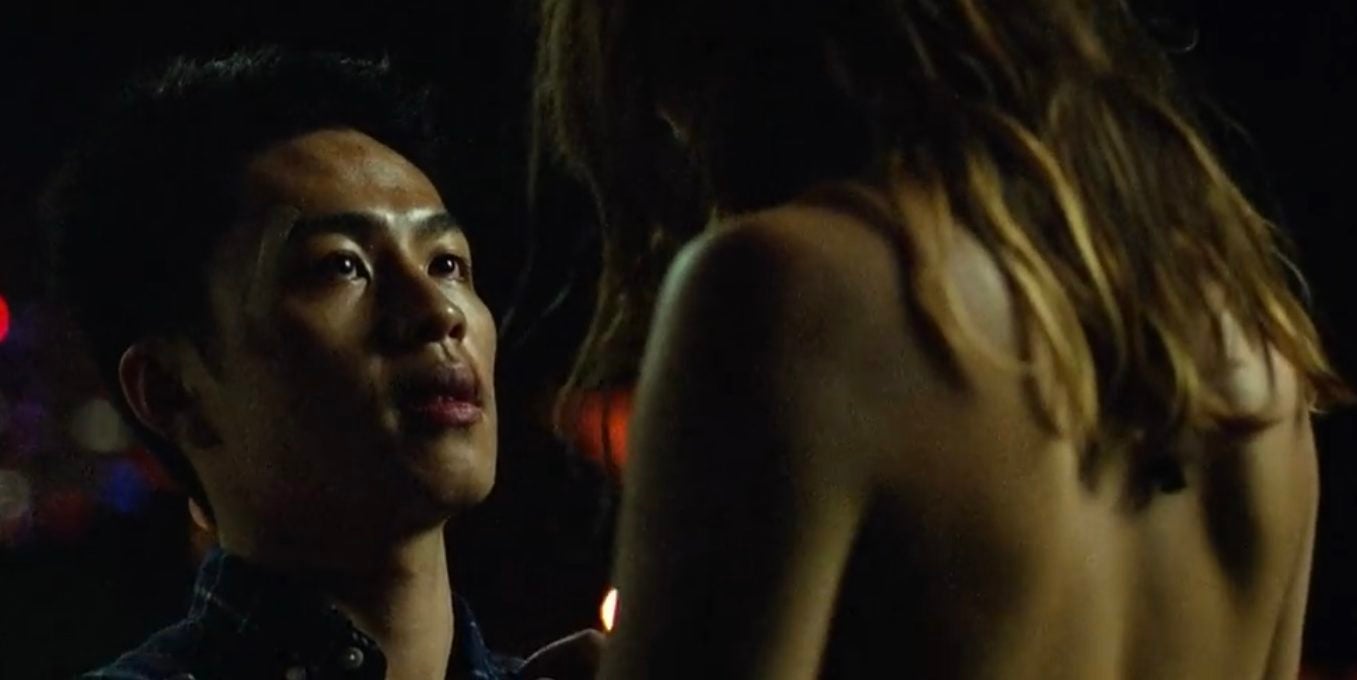 The dominant theme of this section is the futility of playing by the rules. Zhang is a bland, by-the-book guy who follows protocol in his personal and professional lives. The shoplifter, played by Louise Grinberg, breaks rules and generally does what she wants. She not only has more fun than Zhang, but she's in control of her life, whereas Zhang mindlessly goes through his daily routine. Ding presents an interesting dichotomy, but he could have further explored this territory. With each section taking place over the course of a day, this story doesn't get the breathing room it needs.
The film's final section shows Zhang (Hsieh Chang-Ying) as an angry teenager spending a life-changing night in jail, where he can't escape a brutally personal conversation with an older woman (Ning Ding). Chang-Ying is fiery and short-tempered, but it's Ning Ding who delivers a truly breathtaking performance, packing a lifetime of regret and heartbreak into every second she's onscreen. Here, the film's reverse chronology finally pays off. Had this story unfolded linearly, Cities of Last Things would've peaked in its first half-hour. But Ding saves the best part for last, giving the movie a sense of culmination.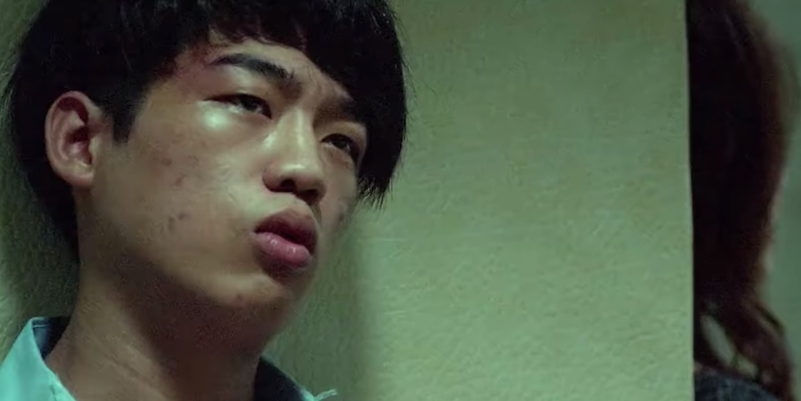 Cities of Last Things has a mosaic quality, and when the whole picture comes together, it should have some emotional heft. But I only felt the weight of the story sporadically, and the first hour is punishingly dry. If you're onboard with the first two-thirds of the film, you'll have a fulfilling experience. If, like me, you're not feeling what Ding is doing, then the final act will at least keep you from feeling like you've wasted your time. But that's hardly the lasting impression you want a movie to leave.
Still not sure what to watch tonight? Here are our guides for the absolute best movies on Netflix, must-see Netflix original series, documentaries, docuseries, and movies.
Looking for something more specific? Here are our Netflix guides for the best war movies, documentaries, anime, indie flicks, true crime, food shows, rom-coms, LGBT movies, alien movies, gangster movies, Westerns, film noir, and movies based on true stories streaming right now. There are also sad movies guaranteed to make you cry, weird movies to melt your brain, old movies when you need something classic, and standup specials when you really need to laugh. Or check out Flixable, a search engine for Netflix.
For more information about suicide prevention or to speak with someone confidentially, contact the National Suicide Prevention Lifeline (U.S.) or Samaritans (U.K.).