Wondering what NBA games are on TV tonight? From mid-October through mid-April, you can count on there being an NBA game on TV almost every night. We've compiled the complete schedule of NBA games on TV below, but that's only half the equation. If you've cut the cord, you're going to need a way to stream NBA games. We have comprehensive guides for watching NBA games online during the 2019-20 season and NBA League Pass, as well as the core channels you'll need: NBA TV, ESPN, TNT, and ABC. While the guides offer plenty of options, one service clearly stands above the rest for watching NBA games tonight on TV.
How to watch NBA games tonight on TV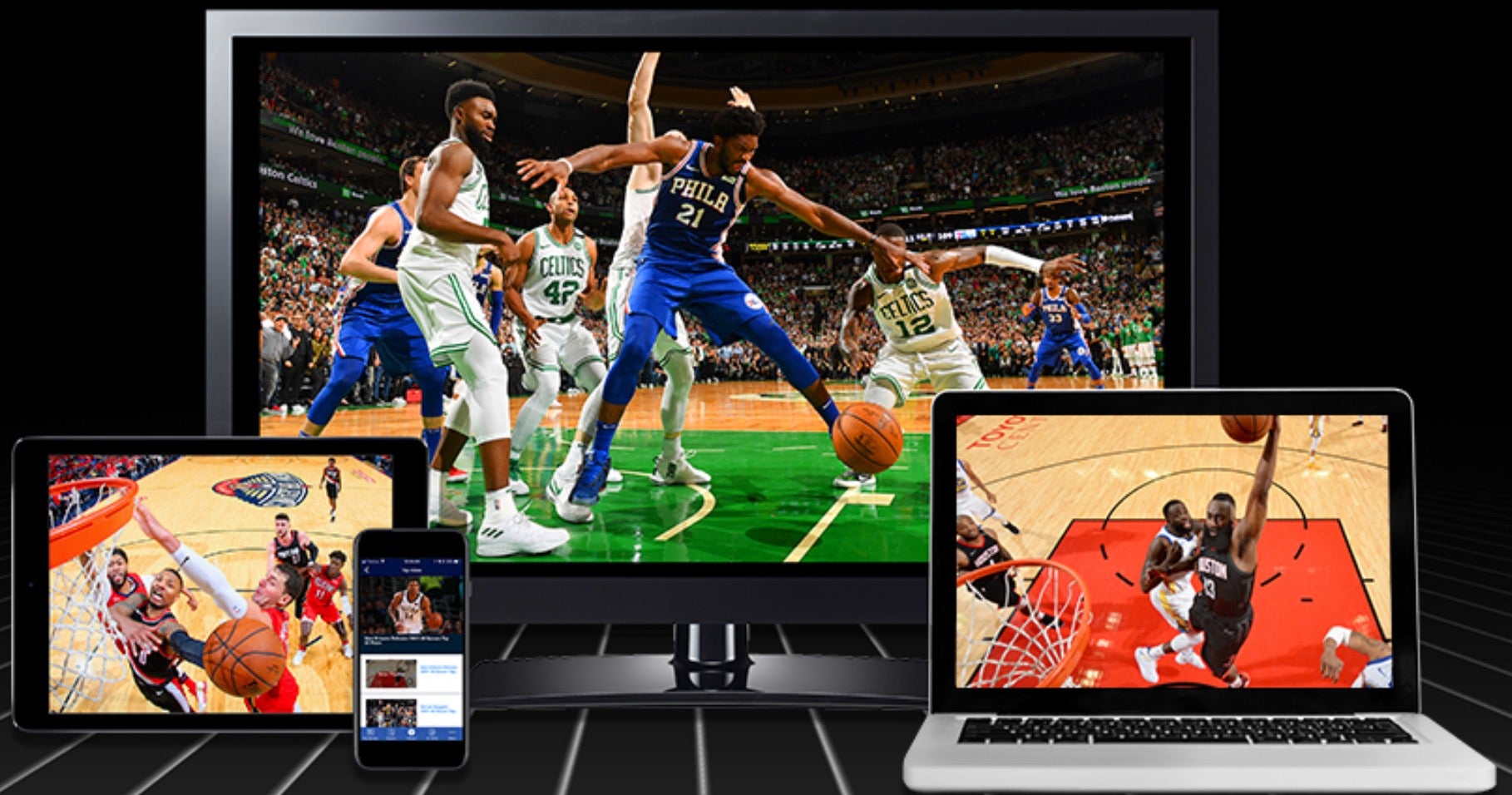 For serious NBA fans, there's no substitute for NBA League Pass. The service allows you to watch every out-of-market NBA game for the entire season. That's more than 1,000 total games. Alternatively, if you only care about one specific team, say the Lakers or Warriors, you can get NBA Team Pass, which costs significantly less. That said, most of the marquee matchups you want to see will be on national television, so you'll need more than just NBA League Pass to watch the best NBA games on TV.
NBA League Pass price breakdown:
NBA League Pass (All Team): $199 per year or $28.99 per month
NBA League Pass Premium (All Teams, Commercial Free): $249.99 per year or $39.99 per month
NBA Team Pass (one team): $119.99 per year or $17.99 per month
NBA League Pass Audio: $9.99 per year
NBA League Pass single games: $6.99
---
Devices: Amazon Fire TVs, Android Fire Stick, Apple TV, Android TV, Roku, Xbox One, Google Chromecast, Samsung TV, LG TV, Oculus Go, and iOS and Android devices
There are other viable options for streaming NBA games. Indeed, PS Vue, YouTube TV, FuboTV, and DirecTV Now all offer a way to watch NBA TV online. But Sling TV is by far the cheapest, and it's the only one that lets you add NBA League Pass as an add-on. Sling TV offers three basic channel packages. To watch NBA games tonight on TV, you'll want Sling Orange, which costs $25 per month and includes ESPN and TNT. (You can also upgrade to Sling Orange + Blue to get even more channels, including NBC Sports for regional games.) From there, you can add NBA TV via the Sling Orange Sports Pack for just $5 per month. (If you also want NFL RedZone, you'll have to get the Sling Blue version, which costs an extra $5 per month.) Finally, you can add NBA Team Pass for $18 per month or NBA League Pass for $29 per month. All told, you're looking at just $59 per month to watch all of the NBA games you possibly handle. (Here's a complete guide to Sling TV channels.)
Sling TV cost breakdown:
$30-$45 per month for a base package
$5-$10 per month for NBA TV
$18 per month for NBA Team Pass or $29 per month for NBA League Pass
NBA games tonight: The 2020 NBA TV schedule
All times EST.
Wednesday, Aug. 12
4pm, Indiana Pacers at Houston Rockets | NBA TV
6:30pm, Toronto Raptors at Philadelphia 76ers | ESPN
8pm, Miami Heat at Oklahoma City Thunder
9pm, Los Angeles Clippers at Denver Nuggets, ESPN
Thursday, Aug. 13
noon, Washington Wizards at Boston Celtics
1:30pm, Sacramento Kings at Los Angeles Lakers
4pm, Milwaukee Bucks at Memphis Grizzlies
4pm, Dallas Mavericks at Phoenix Suns | TNT
6:30pm, San Antonio Spurs at Utah Jazz | TNT
9pm, Portland Trailblazers at Brooklyn Nets | TNT
9pm, New Orleans Pelicans at Orlando Magic
Friday, Aug. 14
1:30pm, Denver Nuggets at Toronto Raptors
4pm, Miami Heat at Indiana Pacers | ESPN
6:30pm, Oklahoma City Thunder at Los Angeles Clippers | ESPN
9pm, Philadelphia 76ers at Houston Rockets | ESPN
When do the NBA playoffs start?
In this unprecedented, paused, and ultimately shortened NBA postseason, the playoff action begins Aug. 17 and runs through Oct. 13.
New to cord-cutting? Here are our picks for the best movie streaming sites of 2018 and free live TV apps and channels. If you're looking for a specific channel, here's how to watch HBO, Showtime, Starz, ESPN, AMC, FX, Fox News, MSNBC, CNN, FS1, TBS, TNT, Golf Channel, Cartoon Network/Adult Swim, and NFL RedZone without cable, as well as free movies on YouTube. If you're on the move, here's how to watch Fox Sports Go and live stream NBC Sports.
The Daily Dot may receive a payment in connection with purchases of products or services featured in this article. Click here to learn more.