It would be unfair to say that the first two seasons of Netflix's drug drama Narcos were solely defined by Wagner Moura's Golden Globe-nominated performance as Colombian drug kingpin Pablo Escobar… but he sure as hell casts a long shadow. So much so that there was some question whether the streaming network would choose to continue the show once Pablo met his inevitable fate on a rooftop at the end of season 2. But the drug war has never been about just one man, and Netflix obviously agreed, greenlighting not one, but two further seasons of the show.
Now season 3 is here, and Narcos turns its focus toward power players who had been prominent throughout the first two seasons, even if they were overshadowed by Escobar: the notorious Cali Cartel.
As actor Pedro Pascal, who returns as DEA Agent Javier Peña, observes in the press notes, "We're not dealing with one king, we're dealing with four." The four in question are the so-called "Gentlemen of Cali": big boss Gilberto Rodríguez Orejuela (Damián Alcázar), his brother Miguel (Francisco Denis), Chepe Santacruz Londoño (Pêpê Rapazote), and Pacho Herrera (Alberto Ammann). They're a very different breed than Escobar, and operate with different—albeit often just as ugly—methods. If Escobar's Medellín Cartel was a cult of personality, the Cali Cartel is more like the Fortune 500 company of narcotics. As season 3 begins, the Cali godfathers are making deals to secure the same thing Escobar wanted: not just power and wealth, but legitimate respectability.
As the season kicks into gear, it's soon revealed that Gilberto has cut a deal with the Colombian government: In six months, the Cali Cartel will cease to be. Their organization will be voluntarily dismantled, and the men in charge will be granted a cushy pardon and a chance to go straight… with however much money they can make in the interim. Needless to say, this deal is controversial among both the cartel members and the various forces who'd much prefer the godfathers spend their lives behind bars than sipping tequila in lavish retirement. It doesn't take long for that deal to begin fraying, and the rest of season 3 is an exercise in watching the best-laid plans go straight to hell.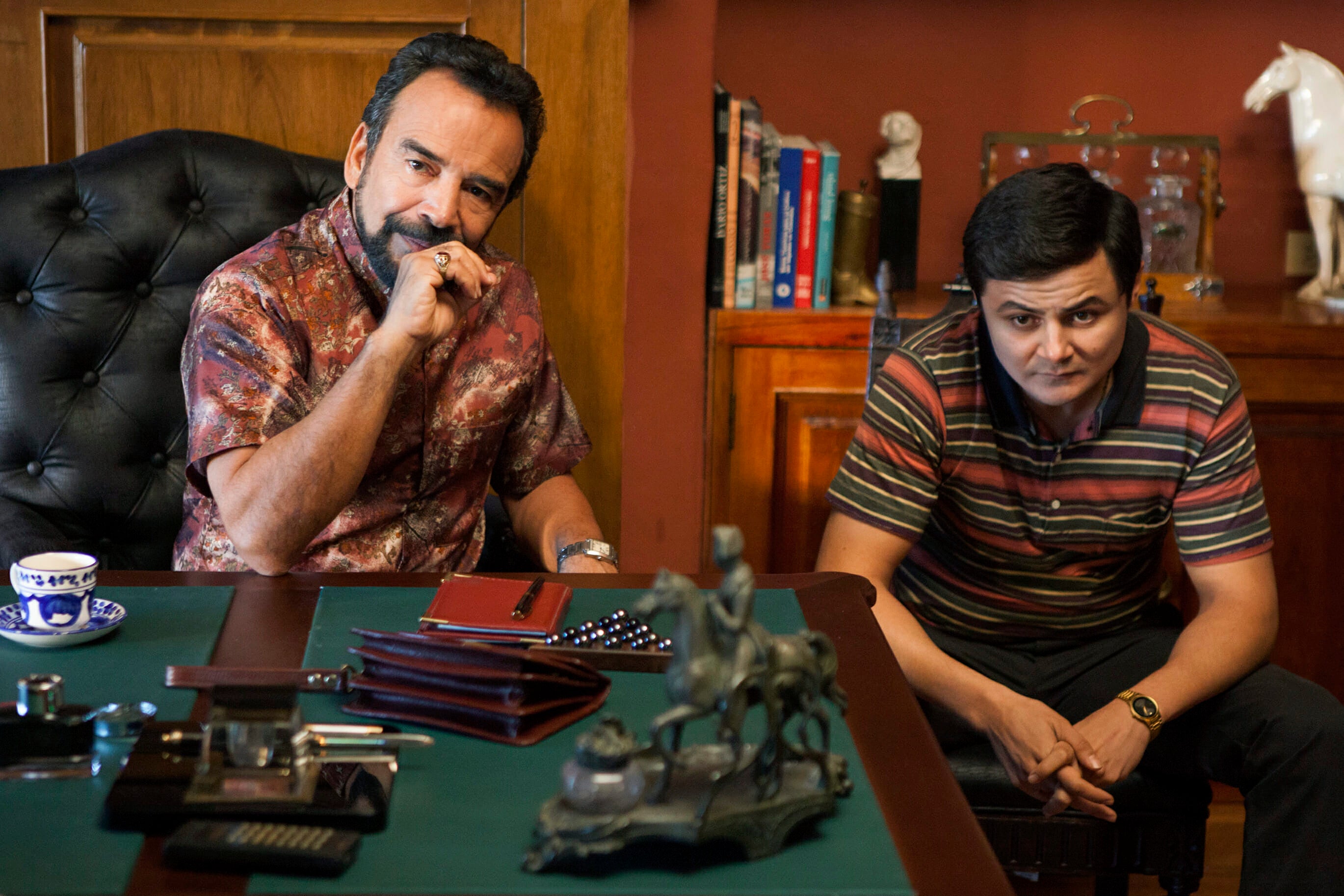 The four lead antagonists' performances could only suffer from comparisons to Maura's bravura display across the first two seasons, so thankfully nobody tries to out-Pablo him. Each of the godfathers is well-enough defined to stand on their own, but Francisco Denis as Miguel leads the pack in terms of arc and going through a meaningful evolution. Gilberto, Chepe, and Pancho don't change much over the course of the season, but Miguel most definitely does. Initially he seems more at home in the boardroom than helping head a cartel—it's hard to imagine the guy holding a gun, much less emptying one into a person. But as things go increasingly awry, Miguel finds both a resolve and a brutality awakening inside himself, resulting in a truly satisfying and complex performance.
If there's one actor who truly steals the show, however, it's Matias Varela​ as Jorge Salcedo, a cartel security consultant who is trying to arrange his own retirement before the stakes of his career choices catch up with him. Much of the appeal of Narcos' third season comes from watching people hover just on the edge of disaster, and poor Jorge has a permanent mailing address on that precipice pretty much from the moment we meet him. While he is working for bad people, Jorge is easily one of the most sympathetic characters in the mix—at heart a good man who's made bad choices, and who is now desperate to put some distance between his family and the chaos tearing his world down around him. Jorge is at the dead center of nearly every one of this season's most nail-biting moments, and each of them is that much the better thanks to his performance.
Somebody give this guy an Emmy, please.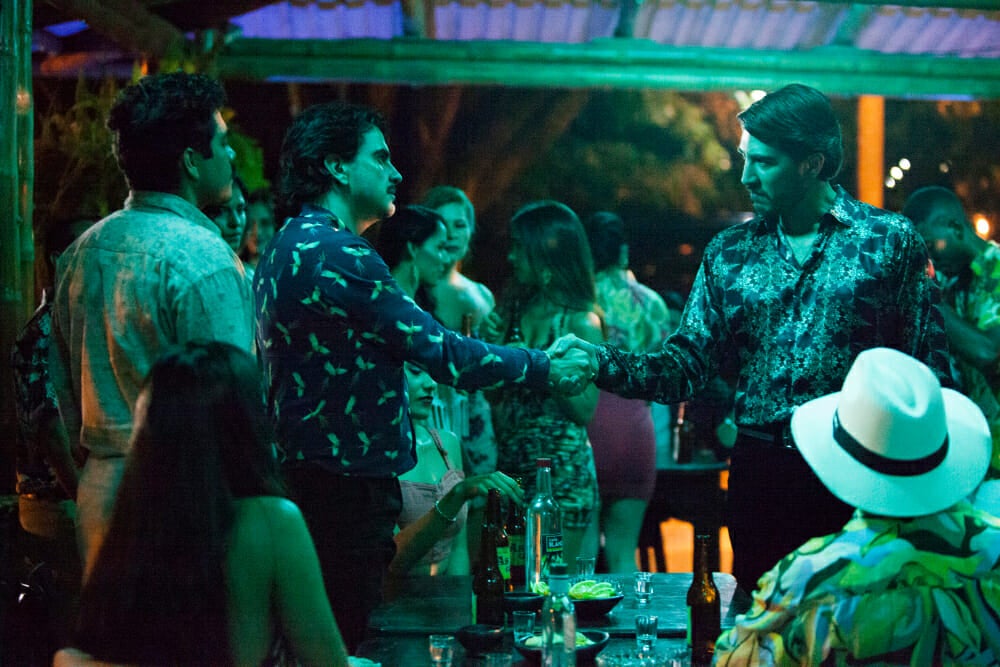 As for Pascal's Peña—easily the most public face of Narcos now that Maura and Escobar are gone—he continues to do a solid, workmanlike job, even if he's never the most compelling character on-screen. He does at least get to play some interesting shades this time around, serving up a battered, world-weary lawman facing the ugly realization that he's fighting a war he will never, ever win. To the world, he's the man who took down Pablo Escobar, but all he can see is how many more heads the hydra has grown in the meantime.
And that's a truth Narcos excels at exploring. This isn't a show that promises easy answers or happy endings. Every victory is wrapped in compromise and spawns three defeats. Good men do unforgivable things because they have to, or they think they do, or just to save their own skins. No one rides off into the sunset. Season 3 ends just as season 2 did, by introducing the next organization that's rising to fill the gap left by the one defeated this go-round. And the wheel keeps on turning.
Like the man once said, "Forget it, Jake… it's Chinatown." I don't imagine Agent Peña is a fan of that movie.
https://www.youtube.com/watch?v=Ory6b2EJ3Bk