The Purge franchise relies on a silly idea, but succeeds both as political allegory and as straightforward entertainment. The same cannot be said for Hulu's kinda-sorta parody The Binge, which posits an alternate world where all drugs and alcohol are outlawed in the US—aside for one day each year, The Binge. Written and directed by Jeremy Garelick (The Break-Up; The Wedding Ringer), this teen comedy is painfully stupid, derivative, and out-of-touch.
The Binge

RELEASE DATE:
Aug. 28, 2020
DIRECTOR:
Jeremy Garelick
STREAMING:
Hulu
Inspired by 'The Purge,' this teen stoner comedy is a nonsensical and unfunny retread of much better movies like 'Booksmart'.
Presented with the main idea behind The Binge, you may find yourself asking certain questions. For instance, aren't most mind-altering drugs already illegal? Didn't people just continue to drink alcohol during the original Prohibition Era? How does the government actually enforce a nationwide ban on all booze and drugs? You may well ask. In The Binge, we must accept that these draconian laws were miraculously successful. In this timeline (which is otherwise identical to the generic suburbs of any other B-list teen movie), drugs and alcohol are a thing of the past. People only partake on Binge Day. This sets the scene for our main characters, a group of high school seniors about to experience their first ever Binge. How does this differ from the millions of other comedies about teens embarking on a night of booze-fueled chaos? Good question!
It doesn't help that The Binge's protagonist Griffin is played by Skyler Gisondo, who had a much funnier role in the brilliant Booksmart last year—a teen comedy about, yes, a night of booze-fueled chaos. Griffin is your standard dweeb, hopelessly crushing on the two-dimensional Lena (Grace Van Dien). She's the daughter of Principal Carleson (Vince Vaughn), a maniacally strict asshole who opens the film with a Binge-themed version of the Mean Girls "if you have sex you'll get pregnant and die" speech. Griffin just wants to have a quiet Binge Night, get into a good college, and hopefully ask Lena to prom. But his plans are soon derailed by his more sociable friend Hags (Dexter Darden), who wants to get trashed. They're joined by a weirdo classmate played by Eduardo Franco, who you may also know from better roles elsewhere: American Vandal (a masterpiece of puerile humor) and, yes, Booksmart.
The bizarrely high-concept backstory just makes The Binge more annoying, because the film doesn't explain how Binge Night actually works. How bad was the addiction epidemic mentioned in the opening voiceover, precipitating America's new prohibition era? Wouldn't there just be a massive underground drug trade? And what's the socioeconomic impact, given that real-life drug laws are routinely used for racist profiling? I kind of hate myself for having these thoughts about such a stupid movie, but you can't help wondering. Since the plot and characters are indistinguishable from a dozen other Superbad ripoffs, it's hard to see why they bothered with the Purge references in the first place. Once again: drugs and underage drinking are already illegal! None of this makes any sense!
Griffin's all-day bender ticks off a laundry list of tropes for this kind of film: a gross-out scene with a cow, a misunderstanding with his crush, and various arguments where people yell fast-paced monologues at each other. It's also predictably sexist. Not egregiously so, but in a way that makes me feel bad for young actresses who spend years elbowing their way through auditions to land a role in a shitty movie like this, where their job is to be the Hot Girl or The Bitch creating obstacles for some allegedly-relatable dork. Lena doesn't really have a personality, and the main conflict (such as it is) is between Griffin and her father, with Vince Vaughn offering a tiresome riff on the sadistic teachers you find in classic teen comedies like Ferris Bueller's Day Off. At one point, Vaughn utters the cringeworthy line, "That bitch has chaotic energy," summarizing the film's tenuous familiarity with gen-Z culture. Please just do yourself a favor and watch Booksmart instead.
The Binge arrives on Hulu on Aug. 28.
Daily Dot Hulu Guides
---
Daily Dot Best Hulu Movies
---
Daily Dot Best Hulu Shows
---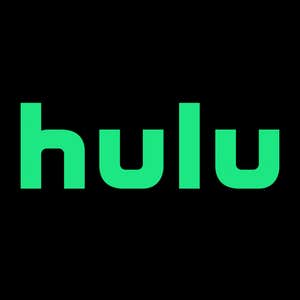 | | |
| --- | --- |
| Hulu with ads | $5.99/mo. or $59.99/yr. |
| Hulu with no ads | $11.99 |
| Hulu Live TV + Hulu with ads | $64.99 |
| Hulu Live TV + Hulu no ads | $70.99 |
---