The truth at the heart of Jason Orley's coming-of-age dramedy Big Time Adolescence is that everybody wants to fit in, but no one knows what that means or how to achieve it. When you're in high school and trying to find your place, the temptation to cling to anyone who appears to have their act together is strong. The cruel irony, of course, is that the people we buoy ourselves to are in the same boat. If you're lucky, you find a friend, or friends, that pushes you to be better. That is the best case. If you attach yourself to the wrong person, you'll both be lost at sea, drifting aimlessly. Most likely, you'll end up with something in between. Given hindsight, it's the connections at the extremes that we'll remember. Big Time Adolescence finds its success in that dichotomy.
Big Time Adolescence

RELEASE DATE:
March 13, 2020
DIRECTOR:
Jason Orley
STREAMING:
Hulu
A coming-of-age story about a 16-year-old boy who falls under the destructive influence of his older sister's ex-boyfriend.
The familiarity of Orley's script works both for and against Big Time Adolescence. The downside is that the story's arc is standard issue. If you aren't on the movie's wavelength early, it will be easy to write it off. But anyone who spent high school navigating bad choices in search of solace will see a bit of themselves here.
Griffin Gluck plays Monroe, a malleable and likable enough 16-year-old. Everyone calls him "Mo." He spent enough time playing the third wheel to older sister Kate (Emily Arlook) and her boyfriend Zeke (Pete Davidson) that after Kate dumps Zeke, Mo moves from the backseat to the front seat in Zeke's life, literally and figuratively. Their friendship is sincere, which lures Mo down the same reckless path as Zeke. Things take a turn when Mo begins selling drugs, at a hefty markup, at parties full of upperclassmen. Soon Mo is ignoring his intuition and following too much bad advice from Zeke. When your bad choices are rewarded by money, friendship, and the attention of your crush, it's easy to make compromises with yourself.
As Zeke's influence on Mo becomes more destructive, you just want to reach through the screen and shake Mo. But Zeke is just as lost as Mo. He's found something that works for him and he's doesn't want to let go. He can't let it go because that means facing his reality as a 23-year-old college dropout. There's a scene where Zeke makes a choice knowing it will have repercussions for Mo. The look of resignation he gives Mo is achingly recognizable. That doesn't excuse any of the bad choices, as the characters are punished for their decisions.
The cast is what makes Big Time Adolescence as good as it is. Gluck strikes the right balance in his performance. He plays Mo as smart enough to know better, but with the naiveté to let the newfound attention blind him. You'd think that by now, any person—real or fictional—would know that any romantic wisdom revolving around ignoring your crush as a way to lure them in is complete nonsense. That's where Mo is at in his emotional development.
For as much as Big Time Adolescence is about the people who affect us, it's also about when they affect us. In addition to Zeke, the people with the most sway over Mo are his dad, Reuben (Jon Cryer), Kate, and his crush Sophie (Oona Laurence). Despite having significantly better advice for Mo, they can't break through Zeke's gravitational pull. Cryer, Arlook, and Laurence stand out among the supporting performances. They all manage to hit different notes within the film's overarching themes. The nuance they provide gels well with what Gluck and Davidson are doing.
Coming out of the film's premiere at the 2019 Sundance Film Festival, Davidson garnered most of the buzz. He gets top billing on the poster and is the most recognizable person for the film's target audience (apologies to Two and a Half Men and Pretty in Pink fans). At this point, Davidson is kinda famous for being famous. He's best known for Saturday Night Live, where he consistently breaks character and pops up to make masturbation jokes. The Daily Dot's review of his recent stand up special gives a good summation and assessment of Davidson's public image. Big Time Adolescence marks Davidson's strongest work to date. Everything that is charming and off-putting about him is channeled into Zeke.
Big Time Adolescence doesn't add anything new to the genre, but that's not a problem. The execution is strong enough to overcome gripes about the lack of originality. For writer-director Orley, this is a rock-solid debut. The biggest compliment I can give is that Big Time Adolescence doesn't feel like a first movie. It's assured in its direction, and its observations about adolescence and adulthood (and the thin emotional line between them) resonate.
Daily Dot Hulu Guides
---
Daily Dot Best Hulu Movies
---
Daily Dot Best Hulu Shows
---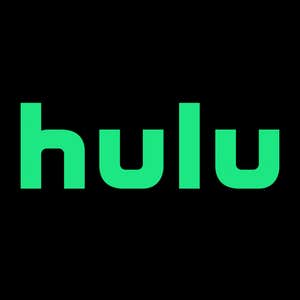 | | |
| --- | --- |
| Hulu with ads | $5.99/mo. or $59.99/yr. |
| Hulu with no ads | $11.99 |
| Hulu Live TV + Hulu with ads | $64.99 |
| Hulu Live TV + Hulu no ads | $70.99 |
---