Here at the Daily Dot, we swap GIF images with each other every morning. Now we're looping you in. In the Morning GIF, we feature a popular—or just plain cool—GIF we found on Reddit, Canvas, or elsewhere on the Internet.
Ia! Hail Cthulhu! Nothing starts the week off right like a little mindless gibbering, a madness-making glimpse of the black voids between the stars. H.P. Lovecraft's fictional Elder God has been driving innocent New Englanders insane since 1926 with his non-Euclidean geometry and his loathsomely tentactular appearance, to say nothing about his extraterrestrial intelligence, his ability to feed on your dreams, and his propensity for eating human souls.
None of this has prevented him from becoming one of the most popular characters in American fiction. He's also inspired not a few artists, from Henry Anthony Wilcox, a "youth of known genius," to MiRon, of Tumblr and the Ukraine. This GIF captures Cthulhu's throbbing, slime-clad proteanism and hints at his cyclopean nature, although the GIF is only 722 pixels high.
Say it with me now, the ancient chant. "Ph'nglui mglw'nafh Cthulhu R'lyeh wgah'nagl fhtagn," which (as all geeks know) translates to, "In his house at R'lyeh, dead Cthulhu waits dreaming." He must have slept through the alarm.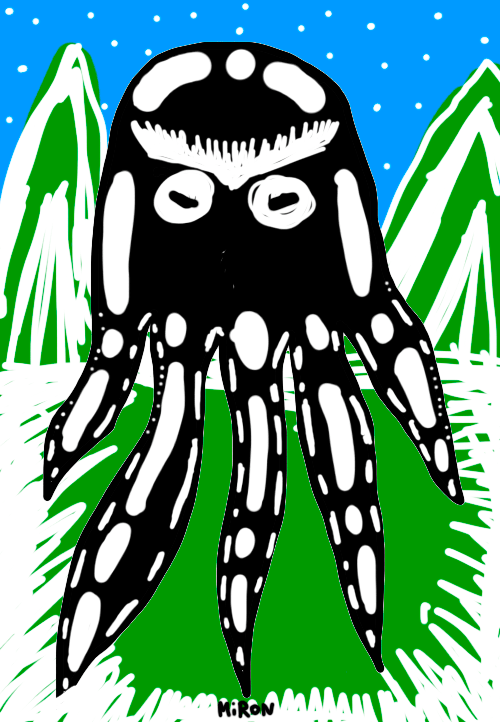 GIF via MiRonArt/Tumblr