For those that found the Academy Awards on Sunday night to be predictable at best , Bobby Finger has just the GIF for you. 
Here at the Daily Dot, we swap GIF images with each other every morning. Now we're looping you in. In the Morning GIF, we feature a popular—or just plain cool—GIF we found on Reddit, Canvas, or elsewhere on the Internet.
Last night's 84th annual Academy Awards were, if Twitter is to be believed, not its best. There were no streakers, protest speeches, or outpourings of "You like me! You really like me!"
No, this year the Oscars were the apotheosis of predictable and sedate entertainment, entirely Nicki Minaj- and drama-free. The Academy saluted the noteworthy living and dead—and the awards skipped over the inconvenient, including (insofar as was possible) Sasha Baron Cohen in character as The Dictator.
It's no surprise then that today's Morning GIF features some of the most predictable winners of the last several decades. So give it up, ladies and gentlemen, for The Help, the Frenchman and the puppy! 
Posted by noted Tumblr and blogger Bobby Finger, the GIF has already collected nearly 500 likes and comments.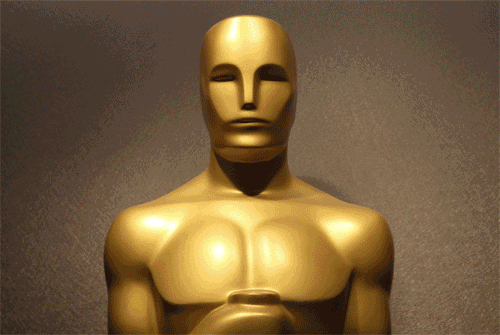 Pure, uncut internet. Straight to your inbox.