Here at the Daily Dot, we swap GIF images with each other every morning. Now we're looping you in. In the Morning GIF, we feature a popular—or just plain cool—GIF we found on Reddit, Canvas, or elsewhere on the Internet.
Classic tennis champions. Designer undies. Seasonal Yuletide motifs. Scandinavian ungulate sex. Animated GIFs. Put them together and what have you got?
It's a Morning GIF column. What do you think you get?
It all started when Amsterdam artist and ad consultant Silje Lian saw this pair of Scandinavian Fair Isle-inspired boxer briefs at the Björn Borg clothing company (yes, that Björn Borg). Naturally, she was possessed by inspiration and positively driven to create an original artwork infused with the seasonal spirit, and animated by an absurdist sense of humor, and she took Björn Borg's design challenge handily.
On Dasher, on Dancer, on Prancer and Vixen. On Comet, on Cupid, on Donner and Blitzen. Oh Rudolf, you really get around!
Lighting up the holidays in sexy style, here's Rudolf and his unnamed consort getting their jingle on, Krissing their Kringles, and hollying their jollies. Thankfully for your quickly fading sense of innocence, you cannot quite make out whether they have doffed their gay or hetero apparel, or whether that's Prancer or Vixen under there. Nonetheless, it's clear that Rudolf lights up his or her life, as he does ours, gentle reader.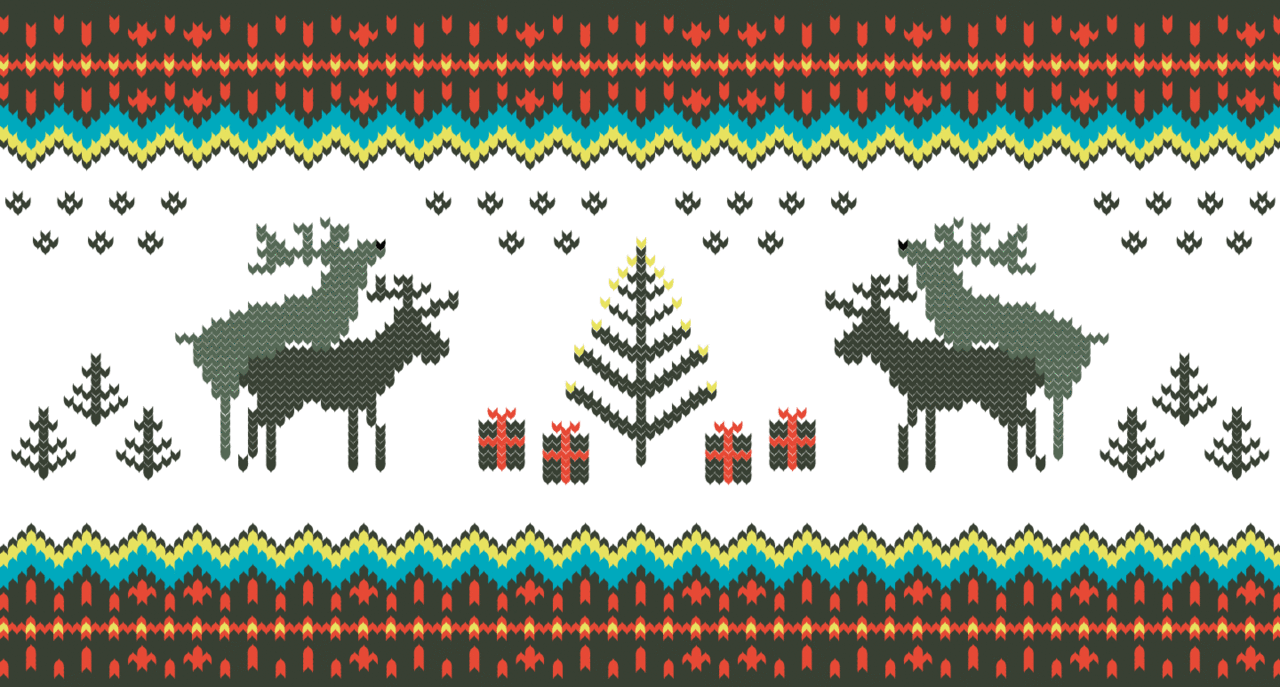 GIF via Björn Borg/Tumblr