Miss Fame rejected an offer to appear in a Justin Bieber music video after the singer's team offered her only $500. The drag queen and beauty mogul is now calling out the entire industry for trying to exploit LGBTQIA+ artists.
According to Paper, she shared a screenshot of an offer text from a member of Bieber's team. Miss Fame expressed outrage over their compensation offer in a series of Instagram stories.
User KLJohnnes later shared screenshots of Miss Fame's stories on Reddit.
"Texted with MF [Miss Fame] and wondering if she is IN LA on Nov 14 (this coming Thurs) to cameo in the new Justin Bieber music video," the alleged message reads. "We only have $500 and cars to offer along with AN AMAZING EXPERIENCE. … JB would love her to be in the video as the ONE AND ONLY drag QUEEN!"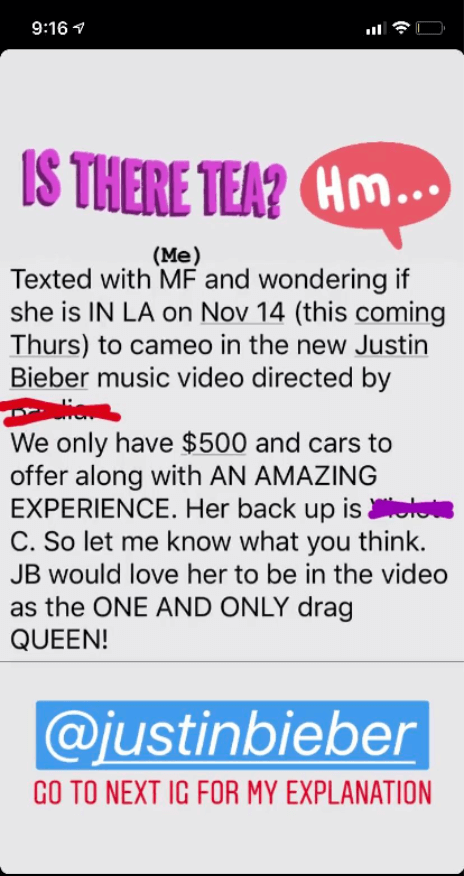 Miss Fame, who rose to prominence for being a RuPaul's Drag Race contestant, then directed her response at "@justinbieber team" in a follow-up Instagram story.
"If you want to involve LGBTQIA+ Artist in a JB music videos, I suggest respectable compensation/rate for their (mine) time & talent," she wrote, per Paper. "I can't pay my rent off of the 'honor' or 'experience.'"
She also had words for other industry brands she says are "attempting to look good for the Gay dollar," while not properly investing in the community.
"You do not have permission to tokenize my talent, my queerness is not a trend, " she wrote, per KLJohnnes' Reddit post. "If you request my services, pay my rate. I have bills to pay."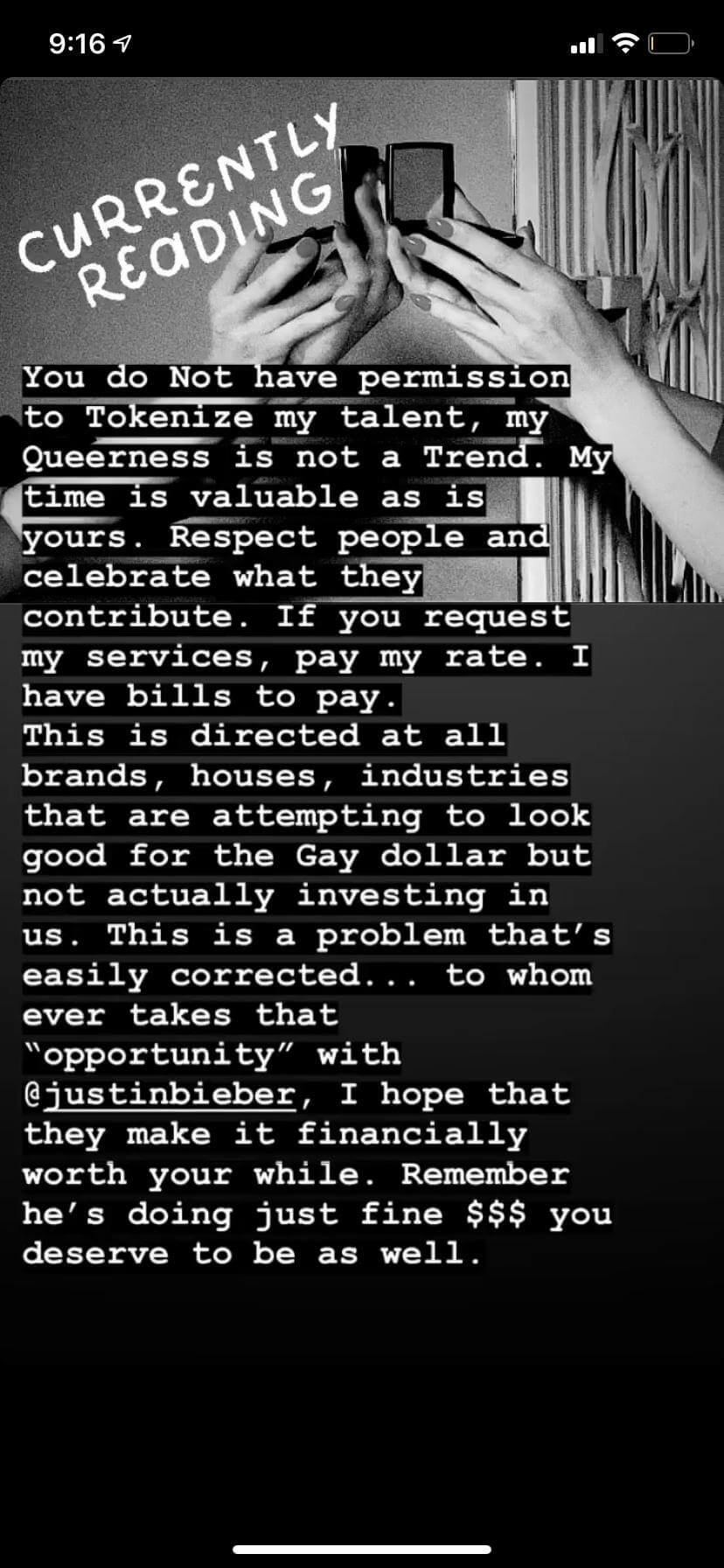 Mic drop.
READ MORE: 
H/T Paper