Chances are when you think of music streaming services to stream artists like hip-hop upstart Megan Thee Stallion, you think of Spotify or Apple Music. The platforms have reigned as the streaming front-runners for years now, boasting more than 150 million paid (combined) subscribers. However, several new music services have entered the playing field and proven legitimate alternatives.
Many feature exclusive content, while others feature sound quality that will convert the staunchest audiophiles. TIDAL, for example, offers premium options boasting must-see content and master-quality music streaming. Here's what the landscape looks like for hip-hop fans pondering a music streaming service.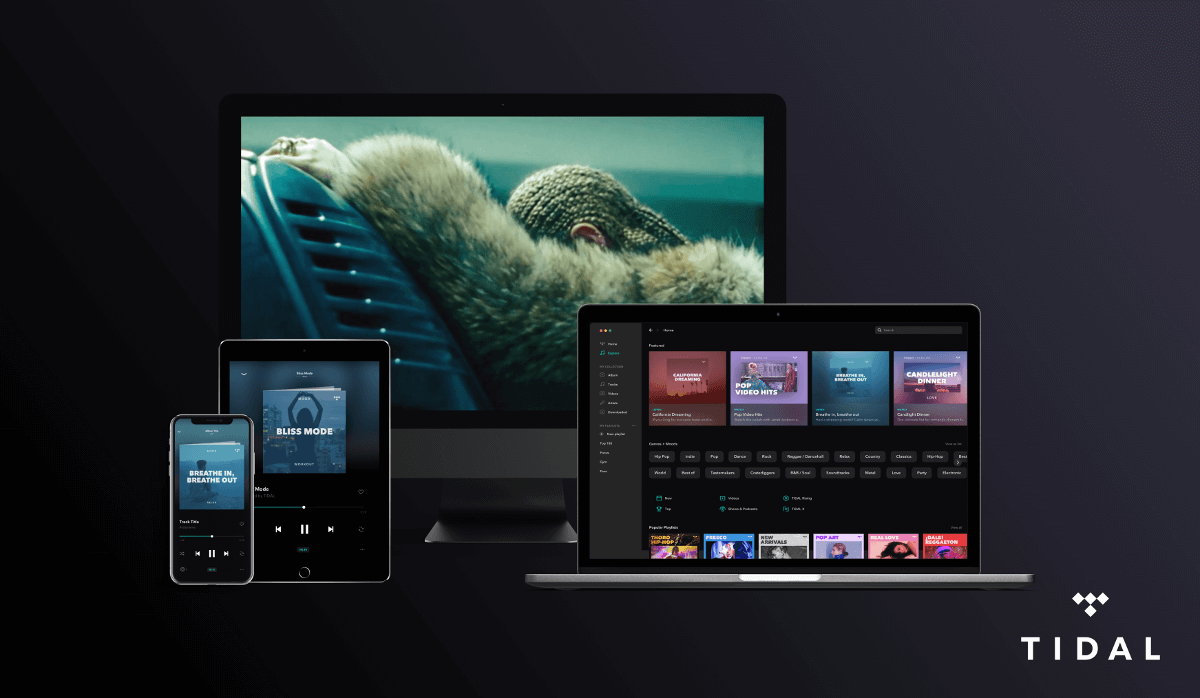 Launched in 2014 and acquired by Jay-Z the following year, TIDAL is the first artist-owned streaming service and claims to pay the highest royalties of all its competitors. But it's also a smart choice or audiophiles who don't mind shelling out extra money for a higher-quality listening experience. TIDAL HiFi uses FLAC-based audio files, which offer a fuller and more realistic sound than mp3 files, while TIDAL Masters allow users to stream digital music in the highest possible resolution. These files have the quality of original master recordings—in other words, you're hearing the closest version of these songs as the ones that came out of the studio.
This means you can listen to Megan Thee Stallion's growing catalog of hit songs in the highest quality available among the major music streaming leaders, while also getting premium content that can only be found first on TIDAL properties.
The 24-year-old Houston rapper has been a catalyst for the empowerment of women through her performance. In fact, Megan will be honored at Billboard's 14th annual Women in Music event, alongside Alicia Keys and Rosalía. In 2019, she released "Big Ole Freak" as a single from her 2018 extended play Tina Snow. Megan pushed into the mainstream, achieving her first entry on Billboard Hot 100 with the suggestive hit, which peaked at No. 65. 
However it would be her single and video for "Hot Girl Summer", that would thrust her into the stratosphere–turning a phrase she coined a year before into a certified anthem.
TIDAL's RapRadar podcast/show featured Megan, following the release of her critically-acclaimed full-length debut, Fever.
It's this of-the-culture content that also makes TIDAL appealing for rap fans. In addition to its music library, TIDAL boasts a compelling and rich editorial and multi-media wing.
Streaming quality: 320 kbps (Premium), 1,411 kbps/FLAC (HiFi)
Available offline: Mobile only
Library size: 60 million
Cost: $9.99 (Premium), $19.99 (HiFi)
Family plan: $14.99 (Premium, 6 devices), $29.99 (HiFi, 6 devices)
No-cost trial: 30 days
2) Apple Music

For $9.99 a month, an Apple Music subscription gets users access to roughly 50 million songs, on par with Spotify's catalog. Apple Music also evaluates your tastes and listening habits to suggest new music, similar to Spotify's discovery features. It's also home to plenty of exclusive content, music videos, and live radio stations, such as Nicki Minaj's Queen Radio. Apple Music is only available on desktop via iTunes, which leaves a lot to be desired, but the iOS app is aesthetically pleasing and easily navigable, making this a strong choice for iPhone users.
Streaming quality: 256 kbps
Available offline: Yes
Library size: 50 million
Cost: $9.99
Family plan: $14.99 (6 devices)
No-cost trial: 30 days
3) Deezer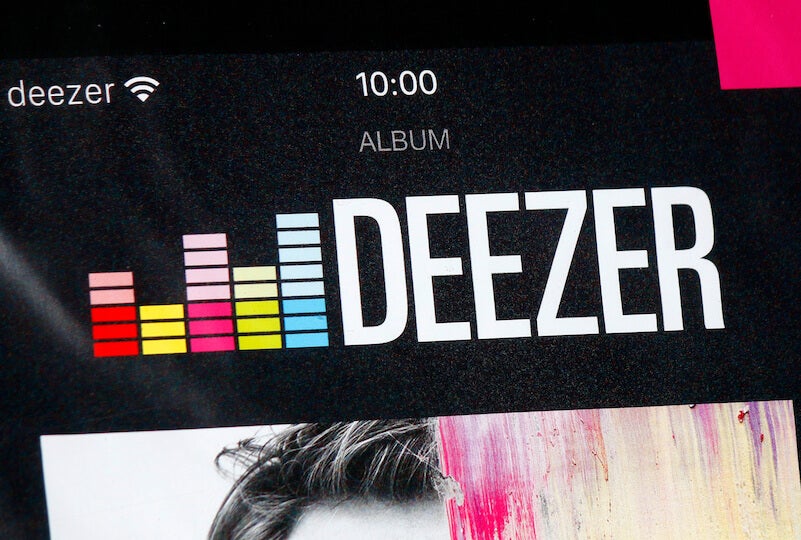 French company Deezer is a multifaceted streaming service that combines a catalog of 53 million songs with live radio, podcasts, song lyrics, and other features. Its HiFi plan offers lossless sound quality à la TIDAL HiFi, and similar to Google Play, it allows users to upload their own mp3 files on desktop. Though it lacks certain bells and whistles like Spotify's collaborative playlists or TIDAL's videos, its Flow feature evaluates your listening history and crafts recommended soundtracks that cater to your tastes. If you want a no-frills music streaming app with excellent sound quality, Deezer makes for a strong Spotify alternative.
Streaming quality: 128 kbps (ad-supported), 320 kbps (Premium), 1,411 kbps/FLAC (Elite)
Available offline: Yes
Library size: 53 million
Cost: $9.99 (Premium), $14.99 (Elite)
Family plan: $14.99 (6 devices)
No-cost trial: 30 days
4) Google Play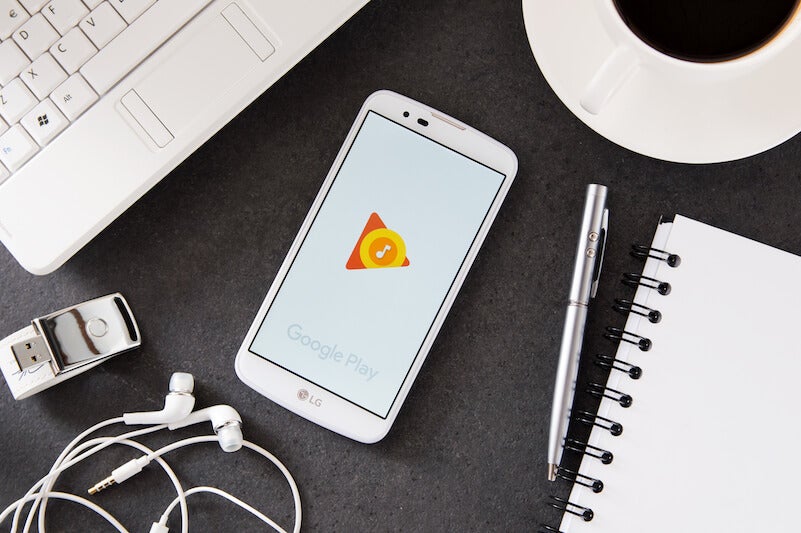 Functionally, Google Play is largely similar to Spotify, Apple Music, and the other streaming big dogs. Users can choose between a free, ad-supported plan and a paid, unlimited plan, with access to 40 million songs. It's also got curated playlists and artist-specific stations, but its real calling card is its music locker, which allows users to upload up to 50,000 of their own audio files to the service. Users can access the music locker via Google Chrome or Google's Music Manager software. Now you can finally listen to your band's unreleased demos and YouTube rips whenever and wherever you want.
Streaming quality: 320 kbps
Available offline: Mobile only
Library size: 35 million
Cost: $9.99 (basic)
Family plan: $14.99 (6 devices)
No-cost trial: 30 days
5) YouTube Music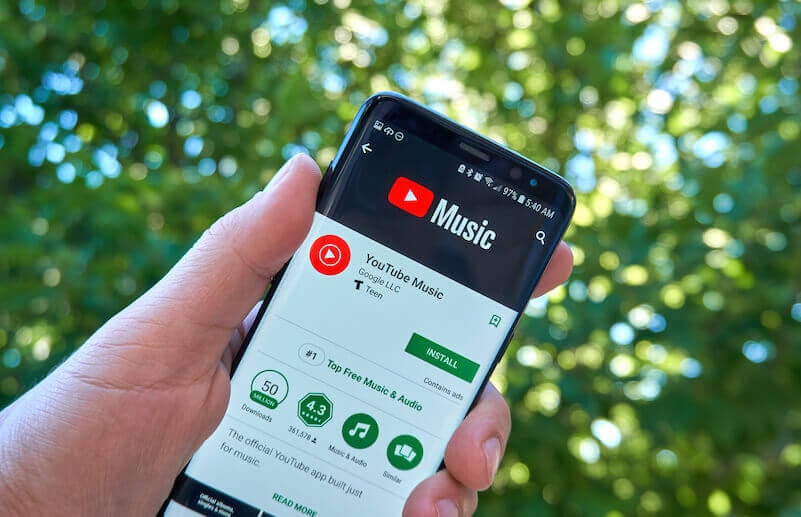 YouTube Music builds off the foundation laid by Google Play to put its own stamp on the music streaming market. It boasts unparalleled discovery and search features along with a robust library of live performances, cover songs, and of course, YouTube music videos. By incorporating YouTube's massive video catalog and Google's search functions into an easy-to-use app, YouTube Music has become a legitimate contender in the music streaming wars.
Streaming quality: up to 256 kbps
Available offline: Yes
Library size: 30 million
Cost: $9.99 (YouTube Music Premium), $11.99 (YouTube Premium)
Family plan: $14.99 (6 devices)
No-cost trial: 30 days
READ MORE:
The Daily Dot may receive a payment in connection with purchases of products or services featured in this article. Click here to learn more.