Paulie Malignaggi has never competed in a sanctioned bare-knuckle fighting event. And one of the only recorded times he's faced off against an MMA fighter, he controversially got knocked (or pushed!) down by Conor McGregor during a sparring session in 2017. But Malignaggi, a former two-division world boxing titlist is supremely confident for his Bare Knuckle Fighting Championship debut versus MMA fighter Artem Lobov.
Either that, or Malignaggi is talking trash because he is so very prolific at it.
"This fight ends with Lobov's face falling off," Malignaggi said. "I'm going to cut him up. I hope he lasts, because I want to beat him down round after round."
Here's everything you need to know to live stream the Malignaggi vs. Lobov fight for BKFC.
Paulie Malignaggi vs. Artem Lobov
How to watch Paulie Malignaggi vs. Artem Lobov
BKFC is a 1-year-old venture that is basically boxing without the boxing gloves fought in a circular ring. But thanks to Malignaggi—who is still relevant and visible thanks to his boxing analyst jobs with Showtime and Sky Sports—and Lobov, a friend of McGregor, this is the biggest event in the organization's history.
Since it's a PPV, there's no legal way to get around the $40 fee to watch Malignaggi vs. Lobov. But there are plenty of ways to stream it. You can order it on Fite TV (you can sign up here) or via bareknuckle.tv. Fite TV is available on services like Roku, Apple TV, Amazon Fire Stick, PlayStation 4, Xbox One, Android and iOS devices, desktop and laptop computers, and smart TVs.
It's also available on traditional TV PPV via cable companies like DirecTV, Dish, Xfinity, Spectrum, and Cox.
Though the three top fights on the card are only available on PPV, some of the undercard matches will be streamed for free on Fite TV and Facebook Live beginning at 8pm ET.
"We are very excited to present this legendary bout as the best of boxing meets the best of MMA in our squared circle," Brian Ricco, BKFC's executive producer, said. "We have spared nothing to showcase this great sport so that fight fans around the world can enjoy this pure and thrilling, and unique, live show.
"The ability to seamlessly watch live content on any connected device, anywhere in your home or on the road, is the latest step in our viewing evolution and provides choices for cable and satellite customers and cord-cutters alike."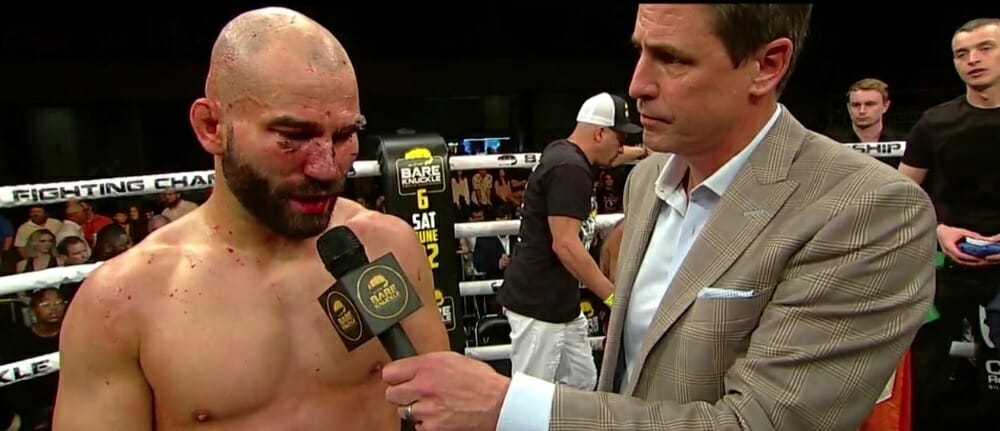 Paulie Malignaggi vs. Artem Lobov: Why it matters
The way BKFC President David Feldman tells the story, his original idea to approach Malignaggi to fight was thwarted immediately when Malignaggi said he wanted to do commentary on a future BKFC broadcast.
"He's like, 'I'm not [fighting],'" Feldman said, via Bad Left Hook. "Then we started talking numbers, one thing led to another, he knew I was for real, and here we are today."
So, it should be a nice paycheck for Malignaggi, and perhaps with a win, he'll continue to have the prospect of one day fighting McGregor for real. But for now, he'll have to contend with Lobov, who had a subpar 13-15 record during his MMA career. Meanwhile, Malignaggi (36-8, seven knockouts in his boxing career) won world boxing titles at 140 and 147 pounds. He's undoubtedly a more talented boxer than Lobov. But he's never been in a bare-knuckle brawl before either.
"I want to whoop this guy so bad. I actually liked my last opponent and you saw what happened to him," Lobov said. "No. 1, I just want to hurt this guy. I don't know how much he's going to be able to take at 40 years old. He doesn't have the fire burning in his chest."
The first time Lobov competed in BKFC two months ago, he beat Jason Knight in what turned out to be a bloody brawl.
But that didn't excite Malignaggi.
"I'm not impressed with Artem's last fight in BKFC," Malignaggi said. "I thought he blew the fight. I thought everyone would realize how bad he is. I'm definitely not second-guessing myself after seeing that performance."
But Malignaggi—who's the slight -235 betting favorite, meaning you'd have to wager $235 to win $100—is impressed with his own stature.
"As I train, I realize that my hands are like razor blades," he said. "Get a good look at Lobov's face … I'm going to make it look like a road map with lines all over it."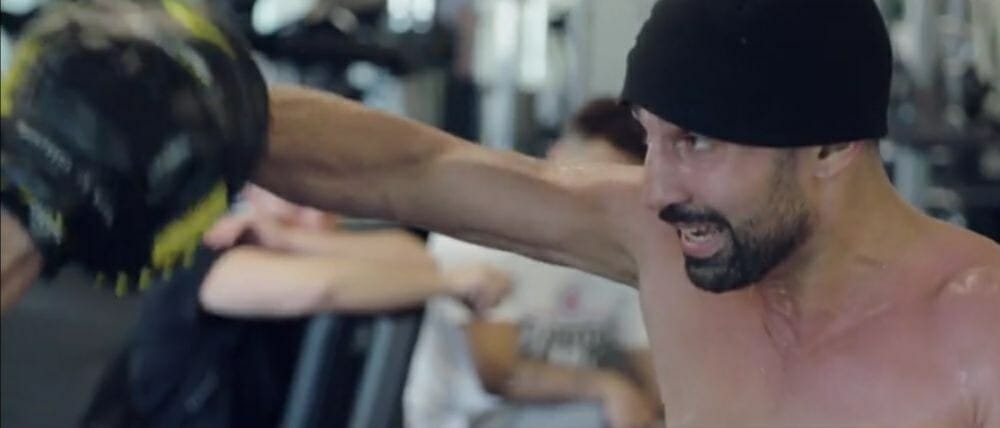 Paulie Malignaggi vs. Artem Lobov live stream schedule
Paulie Malignaggi vs. Artem Lobov
Chris Leben vs. Dakota Cochrane
Reggie Barnett vs. Johnny Bedford
For a year-round sports fix, sign up here to receive our weekly boxing newsletter. You'll hear about all the biggest fights and best knockouts from the Daily Dot's streaming sports guru Josh Katzowitz.
The Daily Dot may receive a payment in connection with purchases of products or services featured in this article. Click here to learn more.