Madonna has apologized for causing a ruckus on Friday night by posting a photo of her son, Rocco, to Instagram with the hashtag #disnigga.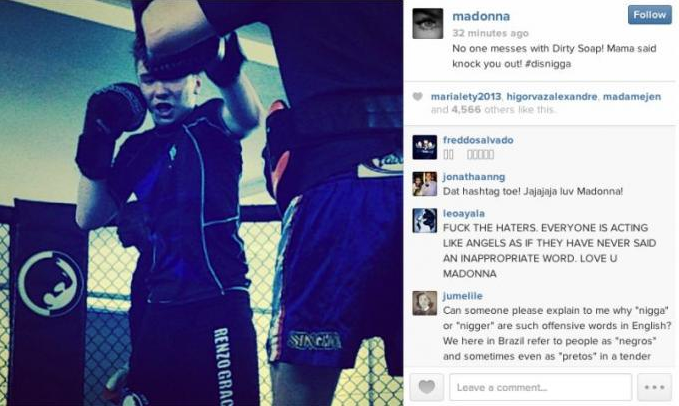 Madonna removed the offending comment shortly after it was posted, but not before people reacted with fury. She seemed to realize her mistake, but that didn't stop her from being prickly, telling haters to "get off my dick" when she reposted the photo to her Instagram account.
Fans went back and forth on the social media site, both defending and vilifying the pop icon. While we doubt Madonna is actually racist (she did make this music video, after all) the Material Girl broke one of a few universally accepted rules: Never use the "N" word if you're white. It's never OK. And that's why it was necessary for Madonna to apologize.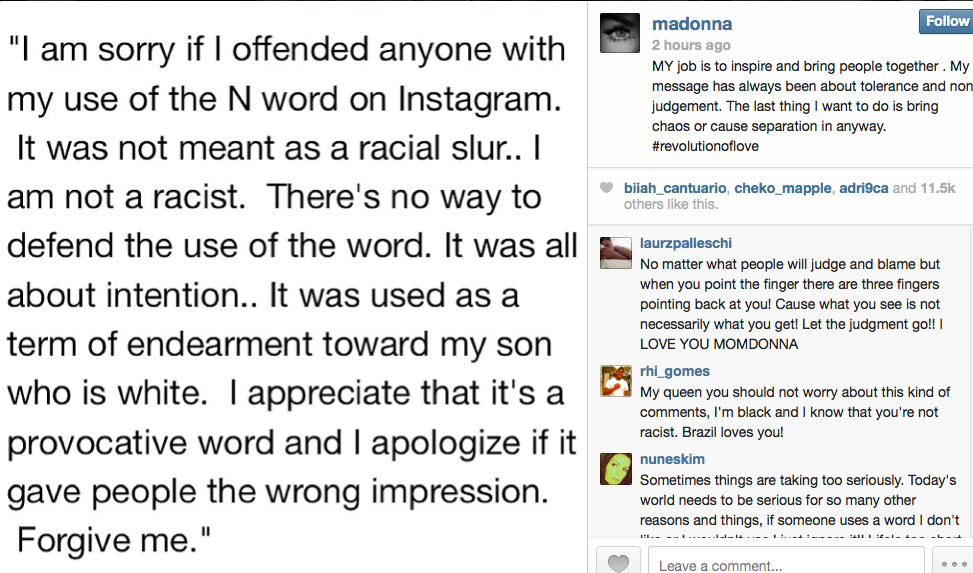 H/T Buzzfeed | Photo by David Shankbone/Flickr