One of Reddit's most popular makeup artists is accusing Lil' Kim of stealing her image for the cover of her new album. But the truth isn't that simple.
Lil' Kim's new mixtape, a reggae-tinged jam called Dead Gal Walking, debuted two weeks ago to rave reviews. The song was a Halloween-themed teaser for her upcoming mixtape album, Hard Core 2K13. Yesterday, Reddit user Sssamanthaa, a.k.a. Samantha Ravndahl, posted on the r/MakeUpAddiction subreddit that the cover art for Kim's mixtape was a photo of her original "corpse bride" makeup. 
The accusation is a leap. To be more precise, the artwork was used for a mixtape, not an album. Mixtapes are almost always put out for free, so the artist makes no money off Ravndahl's image. Arguably, Lil' Kim is gaining publicity from the image, which translates into income. But singles rarely have their own cover art, so it's not quite clear what exactly the photo is being used for in connection to "Dead Gal Walking."
Ravndahl told TMZ she "contacted Lil' Kim's people asking for payment and got the runaround—first she was told Kim wasn't willing to pay anything … and when Ravndahl persisted … was told that Kim's team 'works slowly.'"

Sssamanthaa's image may only be connected to the song via the Web service TwitMusic, where it's being used to represent a "dead gal walking." But who put it there? If Lil Kim's people did, the biggest issue is that the girl in the photo is the artist herself, and her image is being used without her permission. Where it gets complicated is that Sssamanthaa put it up on Reddit, a public social news site, without a watermark. 
The photo is also not being used to promote the album. Photos of Lil' Kim accompany the song on most blogs and media sources: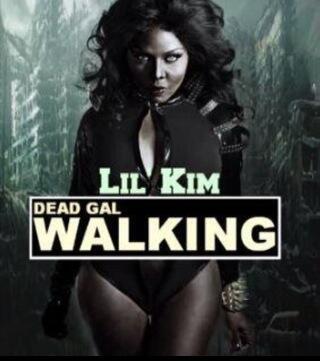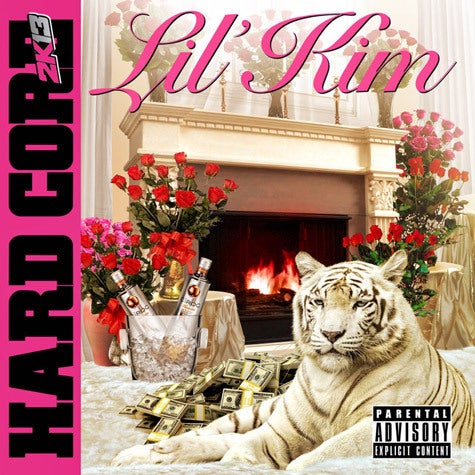 As one redditor in the comments pointed out, a similar thing happened to Diddy, who ended up paying the photographer for his work. But because this is a mixtape, Lil' Kim won't make any money off of it. 
The artist could at least ask for credit. According to Sssamanthaa's posts on Reddit, she's looking into getting a lawyer involved.
Other subreddits, like r/AdviceAnimals and r/funny, have started to meme Lil' Kim's album-art theft, calling Lil' Kim a "scumbag"—a popular meme calling out terrible people.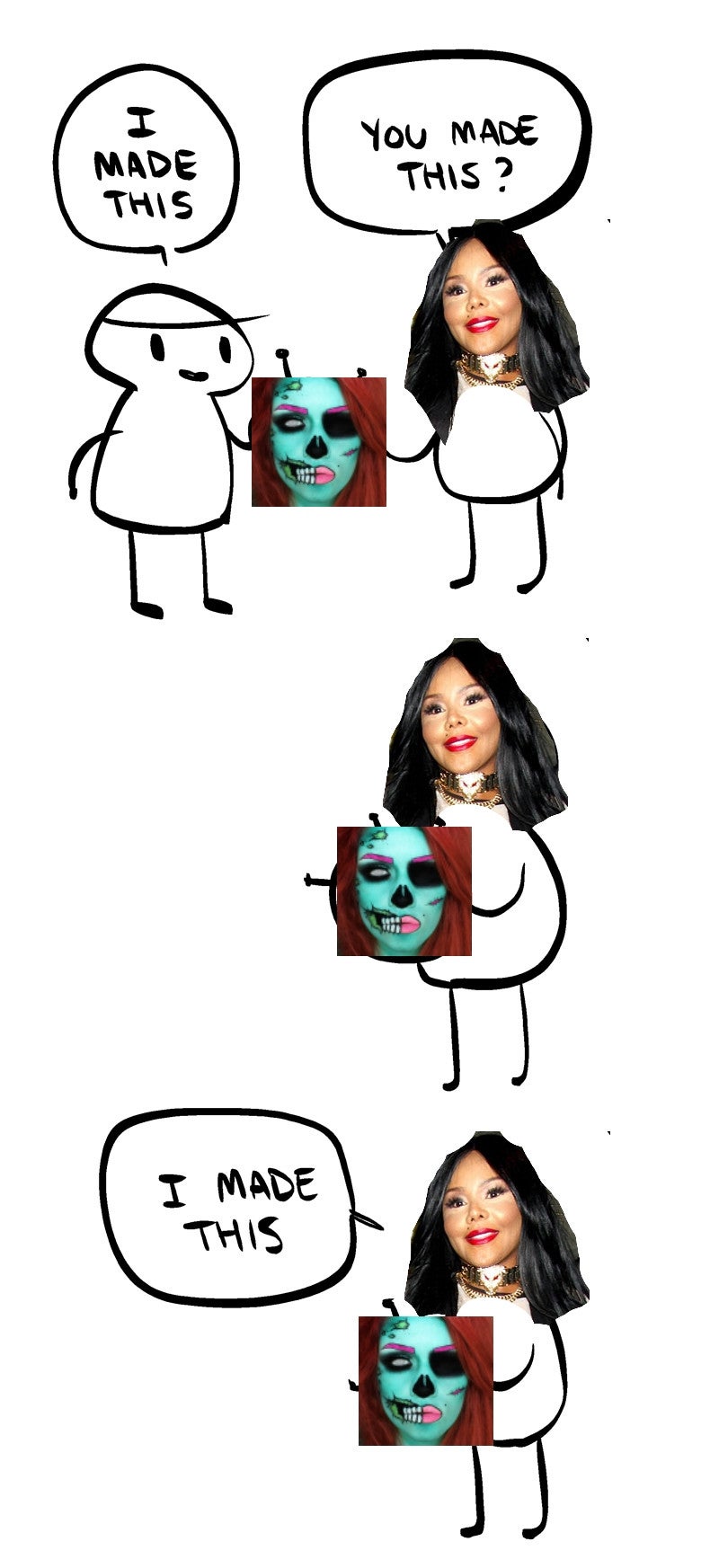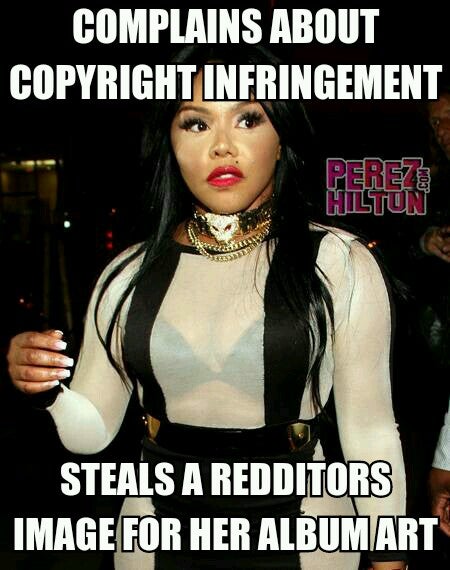 Photo via windyjonas/Flickr