The Black Mamba has struck Twitter.
Kobe Bryant, one of the few big-name athletes to avoid the microblogging service, has "decided" to take over the @nikebasketball account for a few days. To prove it's really him, he changed the name on the account to "Kobe Bryant" and posted a self-portrait as he prepped for an ice bath.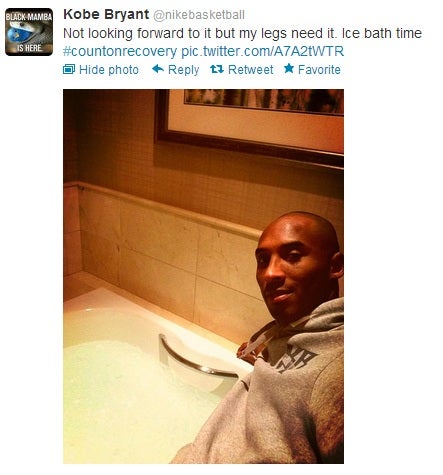 His five tweets so far have consisted of two photos of his ice bath, a comment on the Los Angeles Lakers season so far ("14-14 not great but we are getting better. It's all about the journey"), his announcement that he's taking over the account, and a thank-you note to fans for their welcome. Real exciting so far, Kobe!
To mark the occasion of #24's Twitter bow, here's five tweets he probably won't send.
1) Anything nice directed to @shaq
2) A response to this guy: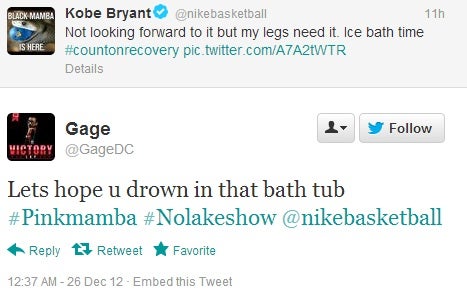 3) Live-tweeting the Downton Abbey season three premiere
4) A failed nude selfie DM to a fan
5) "You guys gotta check out these tight new Adidas sneakers."
Photo via @nikebasketball/Twitter