Etsy has Regretsy. Pinterest has WTF, Pinterest? With Kickstopper, the Daily Dot highlights the most bombastic and absurd projects seeking support through the popular crowdfunding platform Kickstarter.
Most people know Tony Danza from his lead role in Who's the Boss?, a popular ABC sitcom that aired from 1984 to 1992. But the man who played Tony Micelli and served as live-in housekeeper for the Bower family is more than just a fading television star. Since his show went off the air, Danza has released an album, hosted his own talk show, released a cookbook with his son, and even taught math at a public high school in Philadelphia as part of a reality show.
Thanks to a new Kickstarter project, you can add "artistic muse" to the modern Renaissance man's already impressive résumé.
"Danza Did It!" is a conceptual, multimedia art project created by Louis Crisitello Jr. and his partner, Hugo Ball (not his real name), that aims to turn Danza's can-do attitude into a meme.
"We're taking this entity that is Tony Danza and we want it to slowly evolve," Crisitello told me over the phone. "We want to bring it up to the memesphere, this viral universe of the Internet, and let it grow into the mainstream."
The duo hopes to popularize the phrase "Danza Did It!" in much the same way that Jon Hein coined the term "jumping the shark" back in 1997.
But whereas "jumping the shark"—a reference to a Happy Days episode in which Fonzie literally jumps over a shark while water-skiing—highlights a moment in which a television show turns from good to bad, "Danza Did it!" is meant to signify something that has previously been done before, an allusion to the actor's many previous jobs.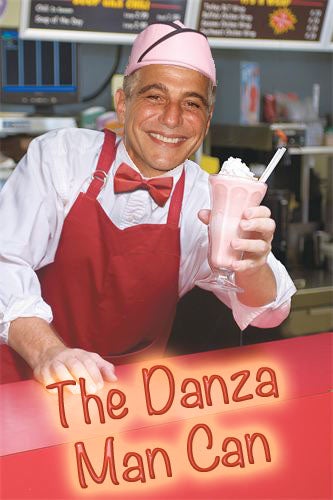 To do this, Crisitello and Ball have turned to Kickstarter to raise $2,100. The lot of the money will be used to purchase equipment for 3D Podcast, a show that "will feature in-depth interviews with key individuals involved in some of the most notorious and scandalous stories of our time." In other words, washed-up and disgraced celebrities.
The team also wants to use some of the funds to buy art supplies for Danza-themed art, which they will feature on danzadidit.com, the hub of the project.
The site currently has a placeholder banner asking people to donate to the campaign, but eventually it'll feature poetry, works of art, and anything that worships the cult of Danza.
Unfortunately, things aren't looking good for "Danza Did It!" Despite getting a mention by the A.V. Club, Crisitello and Ball have only managed to raise $236 at press time.
The poor fundraising effort might be attributed to the confusing nature of the project's description page, which admittedly raises as many questions as it answers. The duo's pitch video—footage of urban blight with Crisitello reading his own poetry over it—is equally perplexing.
One thing this project isn't, however, is a joke. At least not completely.
The pair recognize that people might not consider their art project to be legitimate because of their subject. But they immediately deflect that criticism by pointing to "Andre the Giant Has a Posse," a street-art movement launched by Shepard Fairey in which he and his friends posted vinyl stickers of the late wrestling star across the Eastern seaboard. At one point, Fairey described this project as "an experiment in phenomenology."
But "Danza Did It!" shouldn't be interpreted as a humorless artistic endeavor. In fact, the idea was born out of a joke inspired by Crisitello's father.
"My father was a fan of the fact that Tony Danza learned a new talent all the time," Cristello recalled. "I can remember one occasion in particular where he called me up when Danza was hosting the People's Choice Awards and he came out dressed as a rapper named Italian Ice.
"My dad genuinely said, 'Tony Danza is just as good as a rapper as Eminem.'"
That statement led to a series of email exchanges between Crisitello and Ball.
"We started trying to make each other laugh going back and forth with Tony Danza jokes," Crisitello informed me.
"I would send him an email that would say 'Did you know Tony Danza used to take people on tours of Vietnam?,' and then I would Photoshop a picture of the actor doing exactly that."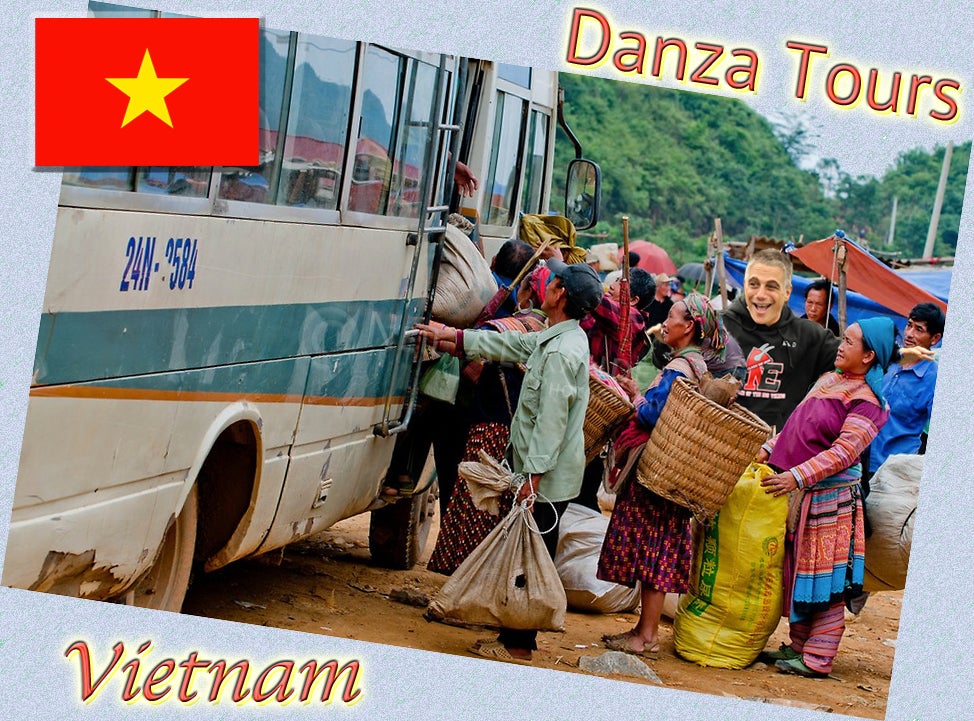 The emails and the jokes intensified over the last three and a half months, a time Crisitello describes as being incredibly difficult for him. His father, Louis Crisitello Sr., was killed in a hit-and-run accident on Sept. 17, 2012.
In that same period, Superstorm Sandy ravaged the East Coast, completely destroying his sister's house.
Despite these tragic events, Crisitello, with Ball's help, has maintained a positive attitude.
"It's this piling on of negativity," he admitted, "but I've always had a good sense of humor about things, just roll with the punches, and laugh at the absurdity of it all."
"Humor increases hope, and hope helps people helps people cope with the stresses in their daily lives. This was our way to do it."
"Danza Did It!" is part anthropological and fanatical. The project is obsessed with the rise and fall of fame, whether this be a celebrity or the latest meme. But it also doubles as a tribute to the memory of Crisitello's father and as a cathartic regulator of his own personal hardships.
"Do you think I should go check into the mental institution?" he asked me after talking on the phone for nearly an hour.
I didn't say anything at the time, choosing to respond with a chuckle. After thinking about it for days, and after deciding that this was a worthy endeavor, I wish I had replied by saying no, followed by a lyric from the Who's the Boss? theme song:
"You take a chance and face the wind."
Kickstopper: Danza Did It!
Location: Colt's Neck, New Jersey
Summary: A duo want to create a multimedia project around former sitcom star Tony Danza.
Goal: $2,100
Amount raised of press time: $236
Days left: 11
Best buy: For $100, you will be the interview guest for their upcoming podcast. The show could also feature a guest of your choice (within reason).
Photos via Louis Crisitello/Kickstarter