In a series of emotional Instagram videos Monday, reality star Kendra Wilkinson revealed that her 10-year marriage to former NFL wide receiver Hank Baskett is most likely coming to an end.
The Girls Next Door star's relationship with Baskett has faced its challenges over the years. On their show, the couple chronicled the aftermath of a cheating scandal that stayed in tabloid headlines for months back in 2014. They were eventually able to reconcile and move forward with their marriage for the sake of their two young children, but four years later, it seems like Wilkinson is finally ready to call it quits.
She updated her Instagram story with vague-but-personal posts about her marriage throughout Monday afternoon, first with some tearful explanations of her frame of mind, and then with some snapshots to provide context.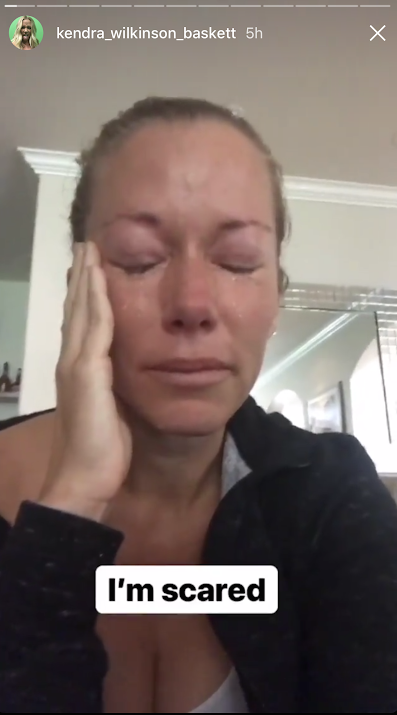 "Ten years," she said in one clip, crying. "I did everything I could. It wasn't good enough. I will always love him and my heart will always remain open for him. I believed in forever, I really did. Guess it's just not meant to be. I'm so scared, but I have to get strong for my kids. I will."
"Thank you to all my friends and family for supporting me at the moment," she continued. "Every little ounce of love helps, thank you. I never thought I'd see the day, really."
In one photo, Wilkinson laid a blouse, jeans, scarf, and heels out on a chair in her home and wrote, "Picking the outfit was hard. Shaking the whole time."
In another, she showed what appears to be a conference table at a law office and simply the caption, "Here we go :("
Today will be the saddest, scariest day of my life. Today i will have to be the strongest I've ever been. Today, my rebirth begins.

— Kendra Wilkinson (@KendraWilkinson) April 2, 2018
Baskett has not yet publicly commented on the situation.