A years-long property battle between Katy Perry and a group of nuns in California took a grim turn when one of the sisters involved in the case died in court at the age of 89, TMZ reports.
Sister Catherine Rose Holzman was a member of the California Institute of the Sisters of the Most Holy and Immaculate Heart of the Blessed Virgin Mary, a convent located in Los Feliz, California that became the subject of a vicious property battle in 2015. Los Angeles Archbishop Jose Gomez had the legal right to sell the hilltop villa and wanted to make a deal with Perry, who offered $14.5 million in cash for the property. Meanwhile, the nuns who formerly occupied the convent wanted to sell the property to restaurateur and hotelier Dana Hollister.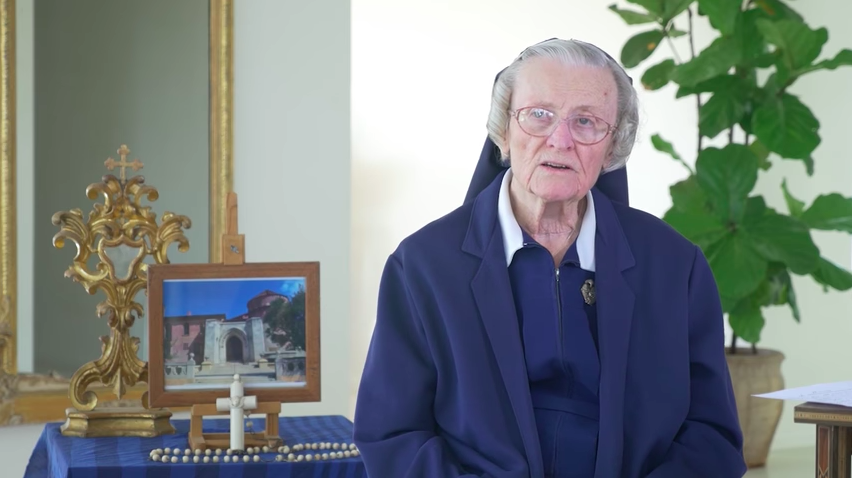 Perry visited the convent in 2015 to regale the nuns with gospel standards and show off her "Jesus" wrist tattoo, but the sisters remained unconvinced. Apparently, the Immaculate Heart's Sister Rita Callahan was less than thrilled with lyrics such as "let you put your hands on me in my skintight jeans" from Perry's smash hit, "Teenage Dream."
Still, the pop star won the legal battle in 2016, when an L.A. superior court judge ruled the nuns' attempts to squash the sale "improper."
Sister Holzman was in court for a post-judgment hearing when she died. The tragedy comes just two days after reports that Hollister — who was ordered by a judge to pay $15 million in damages after it was determined that she interfered with the sale of the convent — filed for bankruptcy, throwing yet another wrench into the ongoing legal (and holy) war.
The ruling has been put on hold, and a judge has requested a report by May 8.
H/T TMZ