The first pictures of Beyoncé's and Jay-Z's newborn surfaced not in the glossy pages of OK! or People, but on Tumblr.
Created by the music stalwarts, Hello Blue Ivy Carter shows the first official pictures of the pair's daughter. Blue Ivy was born Jan. 8 in New York and confused Twitter with her unique name (and inspired a new strain of marijuana in Los Angeles.)
"Thank you for respecting our privacy during this beautiful time in our lives," reads a note on the blog accompanied by five candid, high-resolution photos.
One picture shows a smiling Beyonce cradling Blue Ivy while she peers back, and another photo shows the softer side of Jay-Z as he holds his daughter close to his chest.
This is the first time a celebrity couple has released the first pictures on Tumblr, rather than going the traditional route of selling them to celebrity-crazed magazines for millions. .
Instead it looks like Jay-Z and Beyonce are pining to earn a spot on this year's 10 most important Tumblr users. We'll reblog to that.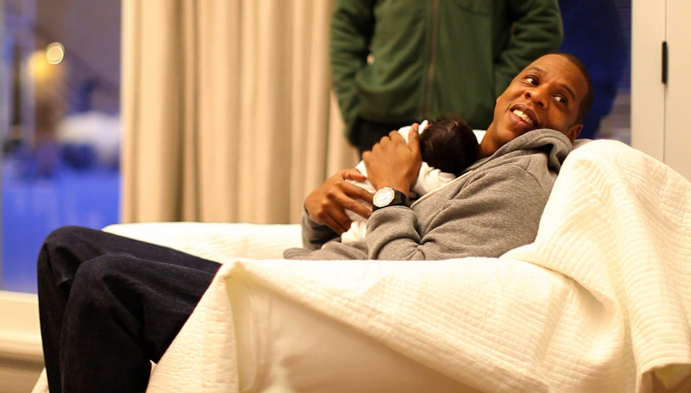 Photo by Hello Blue Ivy Carter