James Mercer's band was an internet success story way before South by Southwest became a tech hub.
"The Shins got signed partly because of Napster," the singer-songwriter tells the Daily Dot, sitting in a quiet bedroom in a rented house in East Austin. 
"We had sold maybe 100 CDs, these little ones that we had burned, but they ended up on Napster and there were 30,000 kids listening to it. Sub Pop noticed that," he adds, referring to the iconic record label that released the band's beloved debut, 2001's Oh, Inverted World.
That connectivity has been at the heart of the Shins, a defining mid-2000s indie rock band immortalized in slacker cinema, from the serendipitous piracy all the way to Mercer's new foray into iOS apps.
"The internet has always been an important thing to me," Mercer nods. "I never really could record anything meaningful until I had a computer."
On Friday, the Shins released their fifth studio album, Heartworms, and toasted the occasion with a full-throttle performance in Los Angeles. But he's in Austin today to promote Pasted, his promising art app. The 46-year-old seems tired, sure, but he's warm, relaxed, and in the home stretch of a workaholic bender. There's a party for him downstairs, and he'll spend the next two hours kindly hosting and avoiding the high vocal parts during a brief acoustic set as he fights off laryngitis.
https://www.instagram.com/p/BRhUQKzDujF/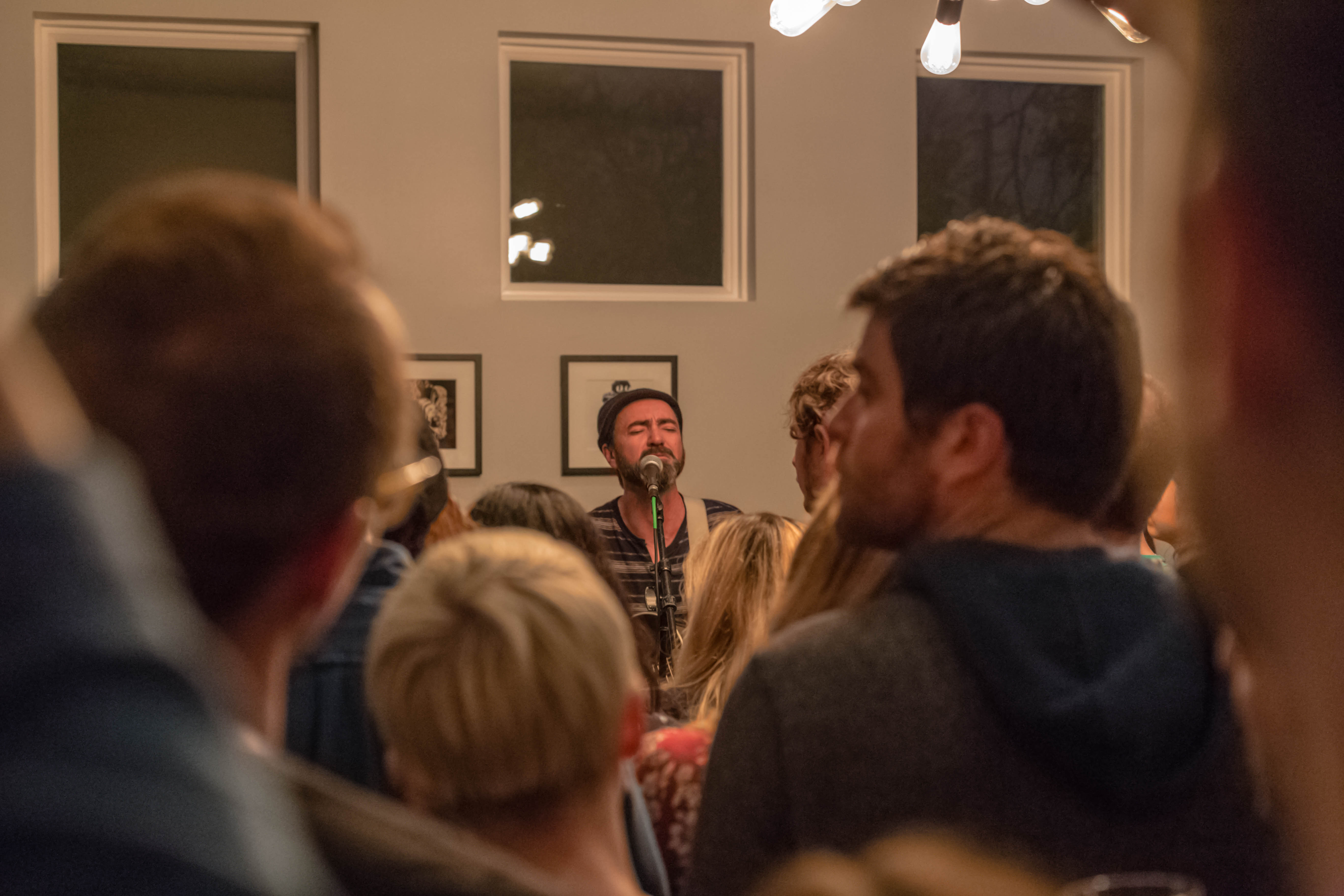 With Pasted, one can essentially make their own Sgt. Pepper collage on their phone from their camera roll. The filters and templates are familiar to anyone who's ever had to make a poster for their punk band.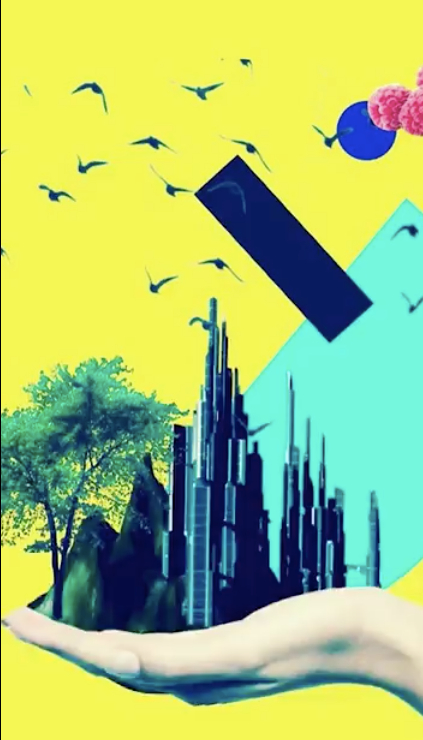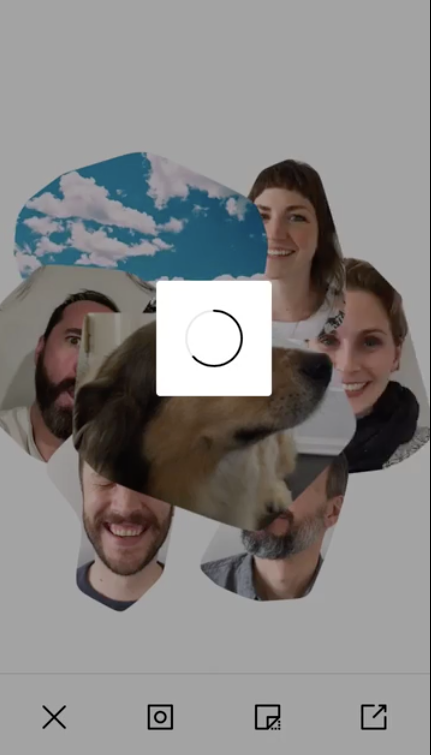 Like the best tech, the whole point is to break the barriers of access and let anyone have at it.
"Otherwise you're hoping your folks will buy you a laptop and Photoshop," Mercer adds. "I don't even bring [my laptop] on tour with me. … I'm answering emails, and texting, and using Instagram."
People make this kind of art, and Pasted automates it. That's what sparked Mercer to pursue the idea.
"I was at an old bar/restaurant in Kailua, Hawaii, where I'm from, and there was a collage that somebody had spent hours making, cutting out old Instamatic pictures of the regulars," he says.  "There must be an app where that's automated. And it uses facial recognition or whatever and you can kind of zip that together really quickly… I started looking for it, and it didn't exist."
Mercer's business partner on Pasted is longtime friend Zeke Howard, a seasoned drummer for Pacific Northwest bands like Love as Laughter, who today runs design studio the Brigade in Portland, Oregon. (Ben Fogarty, also with the Brigade, is the third partner.) Howard says the monetization will come from sticker packs and design upgrades, and that it's coming to iOS in early April. They both see it as a tool for DIY musicians trying to turn heads on the internet.
"I thought a lot about back going to Kinko's in the '90s and making flyers for my band, and you use the Xerox to blow up things," Mercer says.
Heartworms, the first Shins album since 2012's Port of Morrow, seems influenced by Pasted's collage aesthetic. It's layered with psychedelic flourishes—vibrant and nostalgic (the pensive and twangy "Mildenhall" is an homage to Mercer's dad, who was a country singer). After five years spent touring for the last album, writing an album with side project Broken Bells, and touring again, Mercer is excited to talk about the Shins.
"I was hoping that the record was going to come out in September because I was basically done in June," he says.
Instead, some "overlapped" business communication meant a last-minute tour in the U.K. and a chance to test his app.
"We didn't have any merch," Mercer says. "Fifteen minutes later I sent this file off after making this in Pasted."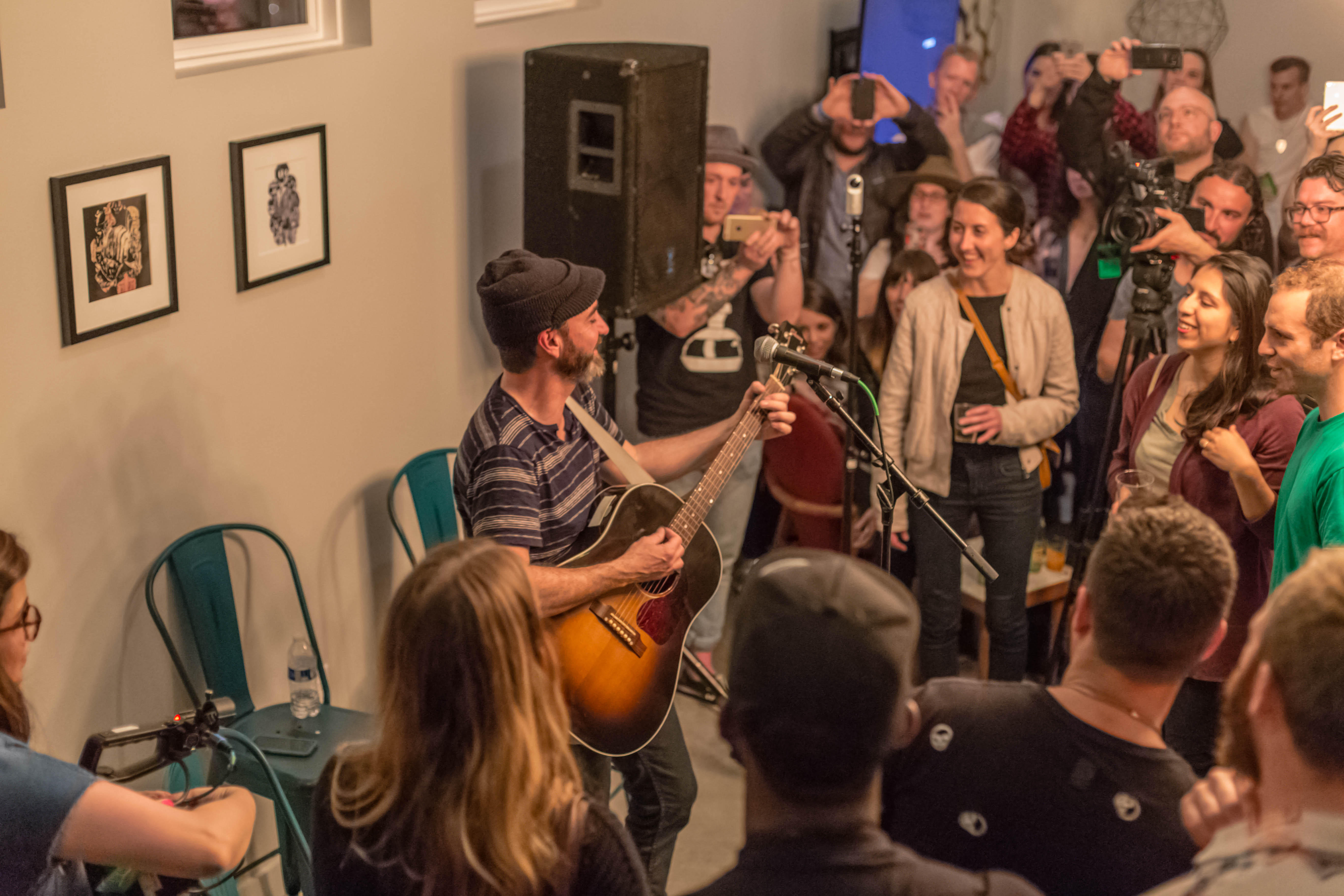 Mercer says the times are even making him consider scrapping albums and releasing EPs. It sounds much less tiring.
"Are LPs really necessary now?" Mercer asks me with the sincerity of a market researcher. "Back in the old days it was singles, and after four years, you'd compile an LP."
He admits that beaming music onto Spotify isn't as fun as having fans line up for a midnight Tower Records release but that as a consumer he uses all the streaming services. YouTube is his go-to for sampling acclaimed new bands. He calls Spotify a modern sort of "Columbia [House], much more convenient and a lot less of a ripoff."
Mercer told NPR this month that 2001's Oh, Inverted World was a reaction to the lack of romance and over-saturation of irony in late '90s indie rock. Heartworms, he said, pivots and rebels against the precocious self-importance of the 21st century's mournful rock, the iTunes-era stuff that played on a loop in coffee shops.
He strikes me as an optimist. He says a huge goal for him is to see flyers out on the road that some punk kid made with Pasted. For one of the biggest influencers at a conference filled with imitators, that seems plenty doable.
Editor's note: This story has been updated for clarity and context.