A Newsweek tweet went viral last week: "ICE agents complain about Nazi comparisons, say they're only enforcing the laws," read the headline. It was framed to make everyone point out the obvious: Nazis said the same thing. But in the new Netflix series Immigration Nation (which the tweet was referencing), Immigration and Customs Enforcement (ICE) officers do little to convince people that they're simply enforcing the law.
Immigration Nation

RELEASE DATE:
Aug. 3, 2020
CREATOR:
Christina Clusiau and Shaul Schwarz
STREAMING:
Netflix
The six-part series is a real-time examination of America's war on immigrants.
You hear some variation of "I'm just doing my job" or "It's the law" multiple times in Immigration Nation, and filmmakers Christina Clusiau and Shaul Schwarz don't press ICE agents on why they believe that. The psychological onboarding and collective delusion become apparent; you see it in how excited officers get about rounding up undocumented immigrants—or "collaterals," people who weren't targets but happened to be there—or treating human lives like a numbers game. The very first scene shows ICE agents knocking on the door of a New York apartment. A woman cautiously answers and lets them in, trying to cooperate. When she asks for a warrant, one officer eventually produces a piece of paper, then engages in abuser behavior: "Plus, you opened the door and let me in."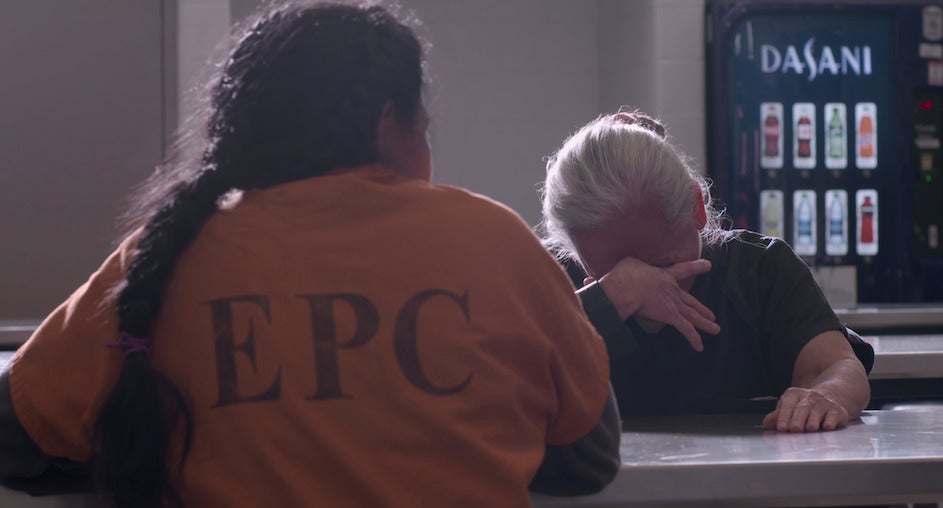 The six-part limited series was produced in cooperation with ICE, which gave Clusiau and Schwarz unprecedented access to officers and administrators, and intimate access to detainees and those stuck in legal limbo. When the agency reviewed the footage, they reportedly didn't like what they saw, and demanded filmmakers delay release until after the election, according to the New York Times. That's at least one area where ICE is transparent: Immigration Nation is not a positive portrayal, and the agency is right to be anxious.
The series has the distinct advantage of documenting this administration's dangerous new policies (filming started in 2017) and fixation on getting numbers up, while Trump's still in office. We see clips of some of his racist speeches about immigrants, next to footage of agents mocking detainees—it's not hard to see the throughline. While some officers might be able to compartmentalize parts of their job—like separating kids from parents—empathy is in short supply, likely by design. When a medic working the border shows empathy for a man who's been lost in the desert, it's jarring.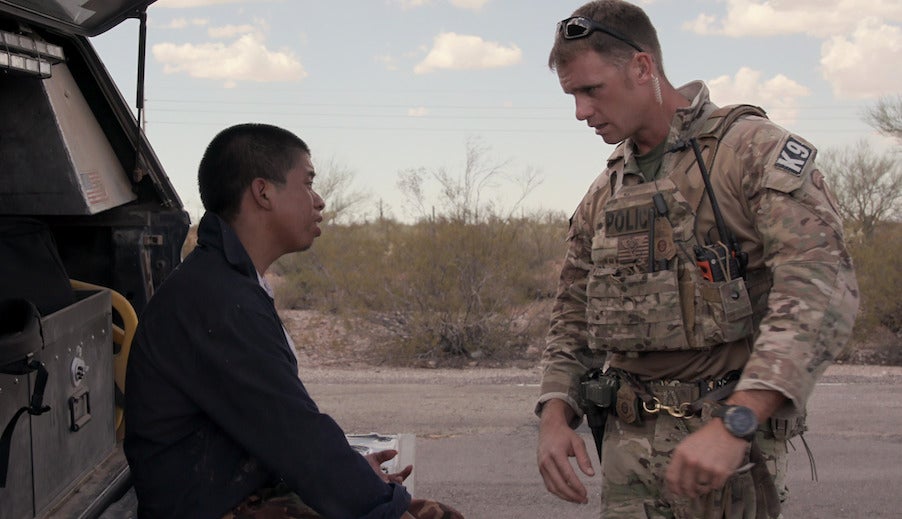 The series isn't just about ICE and the orders they're following. The filmmakers paint the immigrant experience in broad strokes: A grandmother who tried to request asylum "the right way" and protect her 12-year-old granddaughter from a forced marriage to a MS-13 gang member, only to be separated and detained for more than 17 months. A former Marine who was sent back to Mexico after a minor drug charge, and discovered he's not the only veteran who's been deported. One episode is devoted to the 2018 midterms and the election of a new sheriff in North Carolina's Mecklenburg County, who vowed to get rid of ICE's controversial 287(g) program, which allowed officials into the county jail. Another episode looks at immigrant labor, specifically those who work construction after hurricanes, and the advocates who make sure they get paid.
That filmmakers worked with ICE and still produced such an indictment of the agency shows the extreme cognitive dissonance at play. People who just want a better life are seen as enemy combatants, their arrests churned into ratings for the president. Immigration Nation shows just how deep the rot goes.
Daily Dot Netflix Guides
---
Best Movies on Netflix
---
Best Shows on Netflix
---
---