Imgur, the image sharing site started more than three years ago by a student at Ohio University, was one of the Internet's most popular and influential sites of the year.
Thanks to its simple user interface and share tools, Imgur links have become a permanent fixture on Reddit. Imgur's seamless integration into the social news site has helped an image of a boy standing outside a closed Washington National Zoo become a national symbol for the government shutdown.
As one of the top 30 most visited sites in the country (actually edging out Reddit by a few spots), Imgur has piqued Yahoo CEO Marissa Mayer's interest. In early December reports circulated that the search giant was in talks to buy the company.
In what has become a yearly fixture at news organizations like the New York Times, the Wall Street Journal, and CNN, Imgur has compiled a list of its 13 most influential photos. Each one has been viewed "over 1 million times, shared widely on all social networks and, in general, defined a bit of our culture this year."
13. Panoramic shot gone wrong
"Toward the end of 2012, panorama mode made taking quick panoramic shots on your phone easy. By 2013, panoramic shots gone wrong were sprouting up everywhere. Elongated bodies, morphed faces and floating heads maintained their humor throughout the year. By the time this image popped up in November, it quickly went viral, seeing over 1 million views in the first seven hours after submission. It's now up to 2.2 million."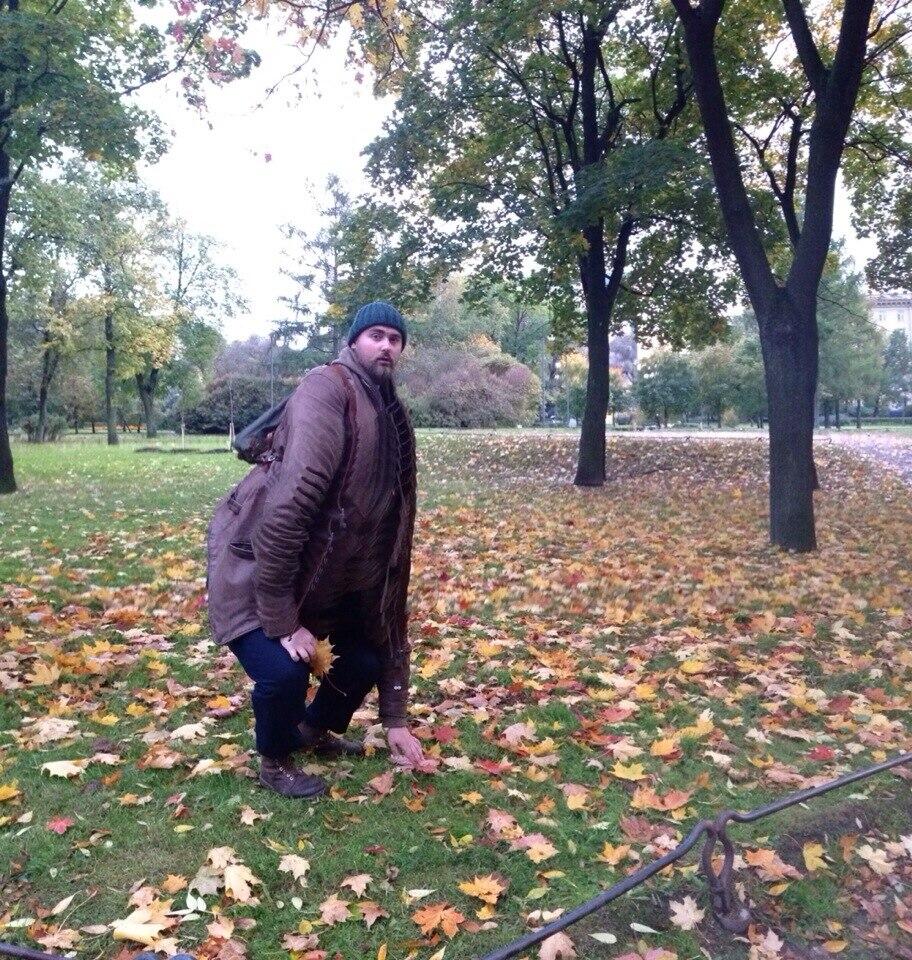 12. My friend went diving in Australia and caught this priceless photo
"This Napoleon wrasse and diver captured the hearts of 1.5 million with their matching expressions. You just can't teach side eye like that. The shot was captured on a diving trip to Australia's Great Barrier Reef, where this endangered fish species is said to be friendly with humans. They're also apparently friendly with the camera, as multiple other users were prompted to share their own images with this beautiful blue fish."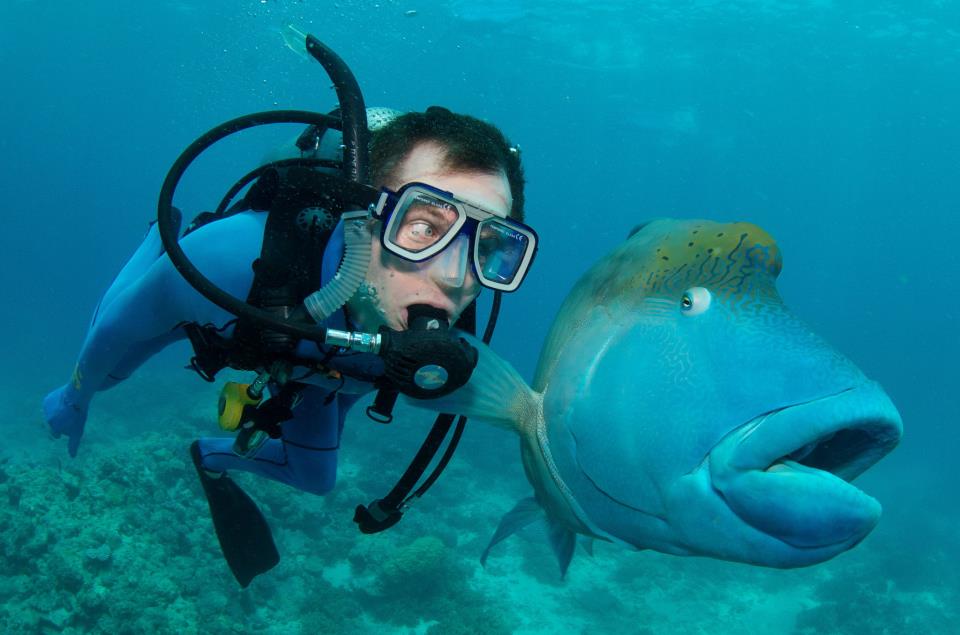 11. Comedian Kurt Braunohler hired a sky writer to do this over L.A.
"u/Boodle put it best: "I like the fact, as a species, we've reached the point where we can write jokes in the clouds if we want to." In February, Kurt Baunohler successfully funded via Kickstarter this sky writing project for no other reason than just to do it. The message was written in the sky over Los Angeles in March and lasted about 20 minutes. It regained life on the Internet in May, receiving over 2.5 million views—12 times the daytime population of Los Angeles!"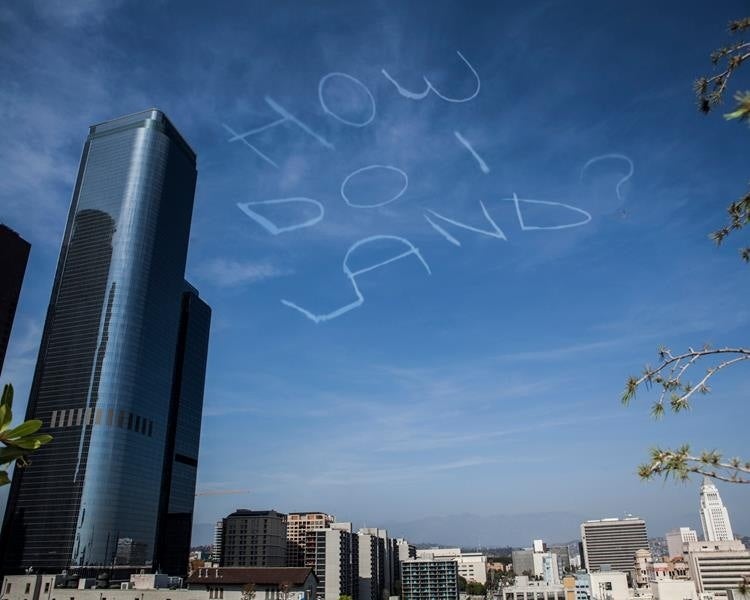 10. Cat bath
"It wouldn't be a complete Imgur list without a great cat image, and the pure terror and betrayal on kitty's face had us captivated from the start. Nearly 2 million people laughed at this poor cat's expense. The little guy was bathed again six months later, and that was the last time OP was ever heard from."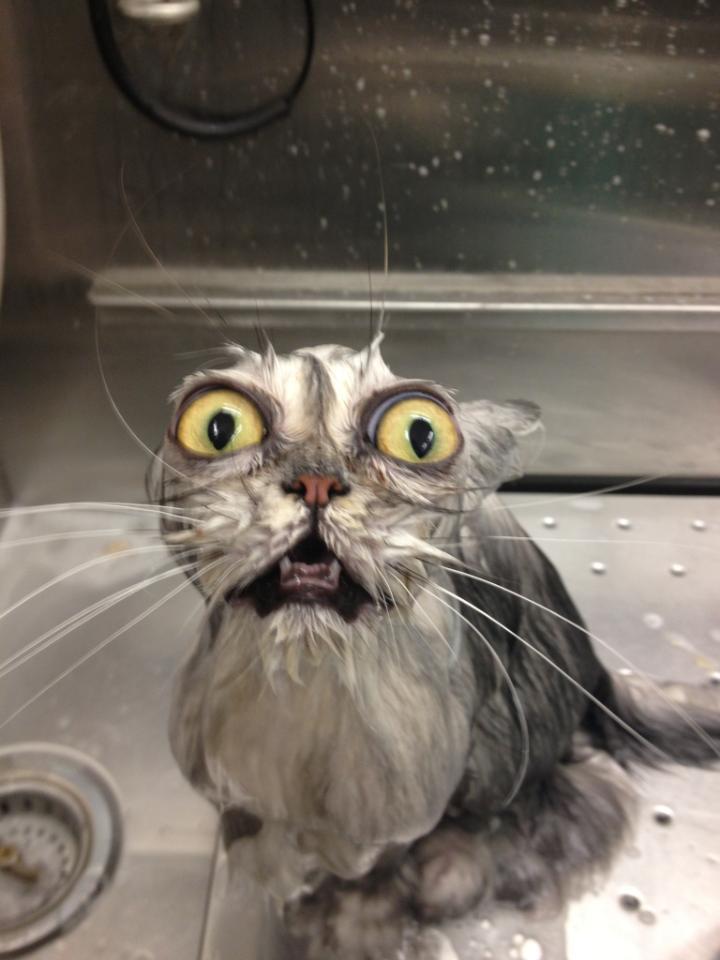 9. Friend's dad got a call from his buddy to go check the sky outside
"Halos are produced by the ice crystals in cirrostratus clouds. The crystals behave like prisms and mirrors, refracting and reflecting sunlight between their faces, sending shafts of light in particular directions. These amateur sky-watchers were lucky enough to spot some outside their home in Finland, and in doing so, captured one of the most beautiful images this year. The halo images caught the attention of media outlets worldwide. Yeah, science! Visit this link to see the rest of the photos they captured that day."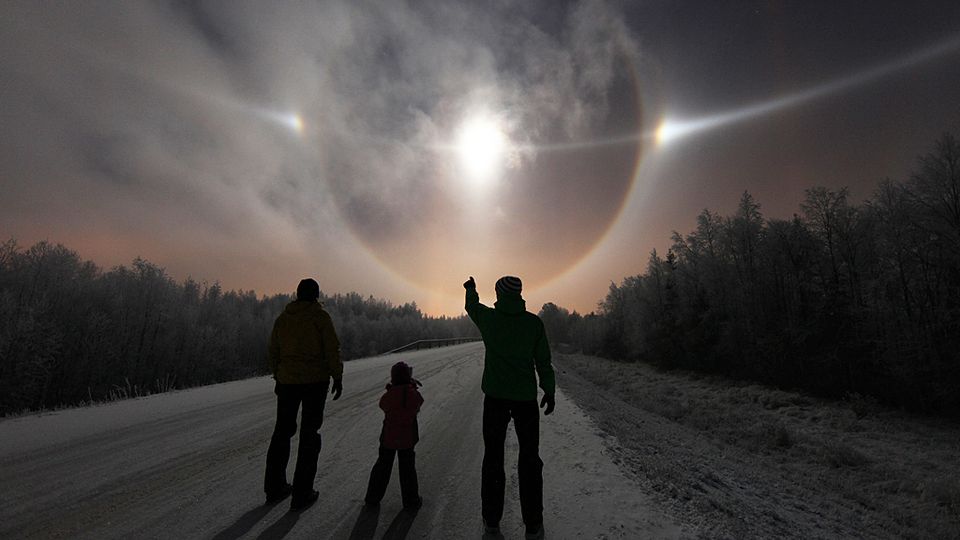 8. You broke my achey breaky heart
"Yes, we are all sick of hearing about Miley Cyrus, but she did have a huge year on the Internet. Credit where credit is due! After her infamous performance at the VMAs, a multitude of mockeries spawned, including this image, which went on to be the second most viewed image of 2013 at 7,800,358 views (this is the first most viewed). That's 2.07 TB of data transferred and over three times the views of any other image on this list. Miley also helped bring twerking, another contender for word of the year, to the forefront of pop culture this year. Let's hope that one stays in 2013."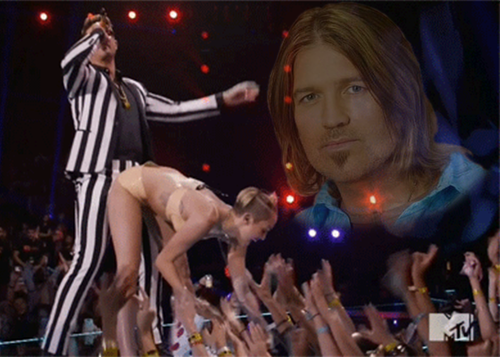 7 A friend of mine moved into a former drug house and found this HUGE safe. How do we get it open?
"The safe wins the award for biggest disappointed of 2013. While we waited for OP to deliver and finally open the thing, it became a running joke among the Imgur and Reddit communities. Safe references appeared almost daily in comments and safe spin-off posts appeared all through our nine month waiting period. The word 'safe' alone elicited bad feelings. 2.2 million people were sucked into the mystery of the safe. This December, OP finally cracked it and revealed the contents—nothing. You could basically hear the hopes and dreams of a collective community shattering into a million pieces. The safe has since been repurposed for alcohol storage."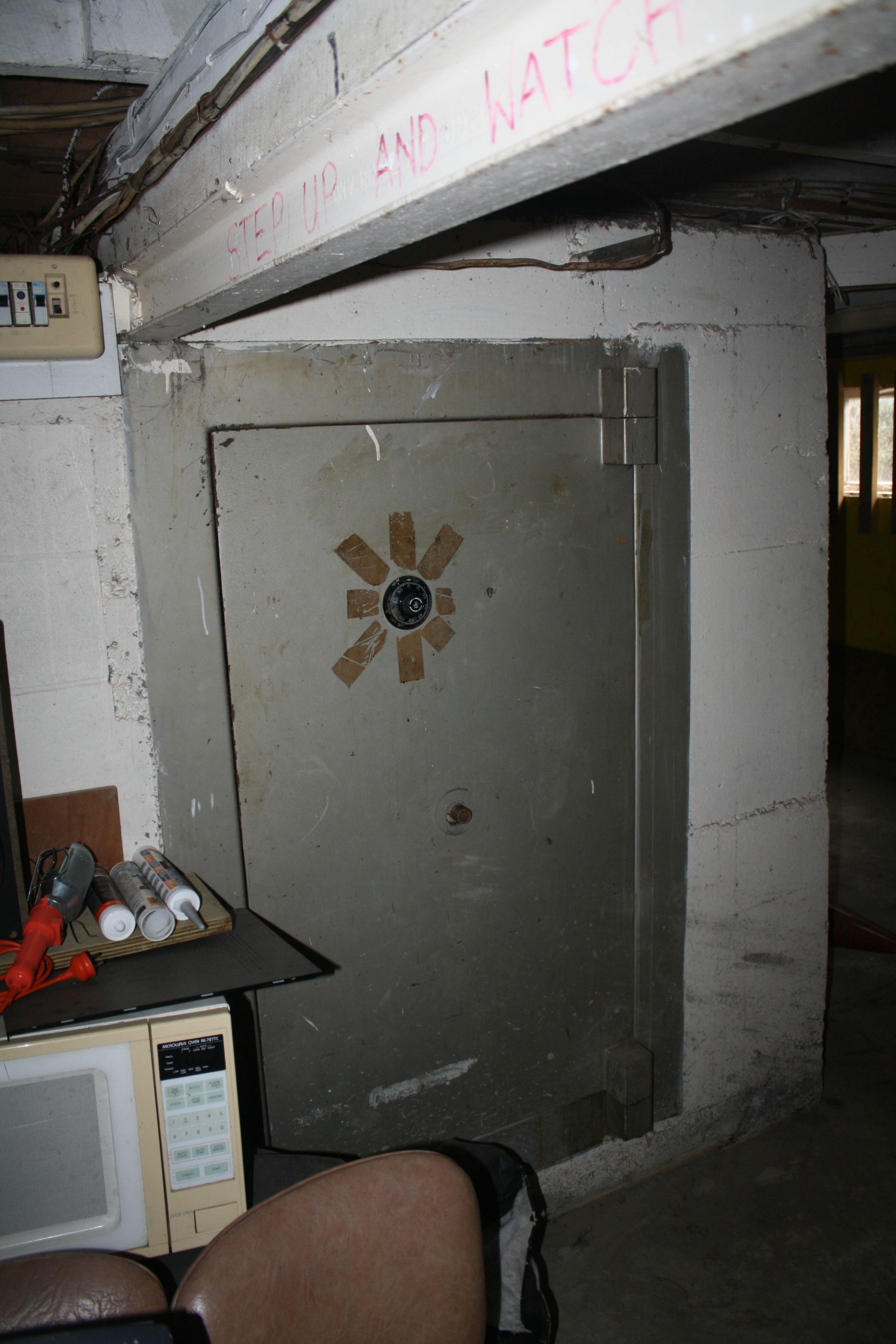 6 Please Open the Government
"This image of a toddler locked out of Washington's National Zoo became the defining image of this year's government shutdown, which lasted 16 days in October, shutting down national monuments and parks. Posted to Imgur nine days into the shutdown, the image circulated quickly on social media and became known as the 'shutdown's saddest image.'"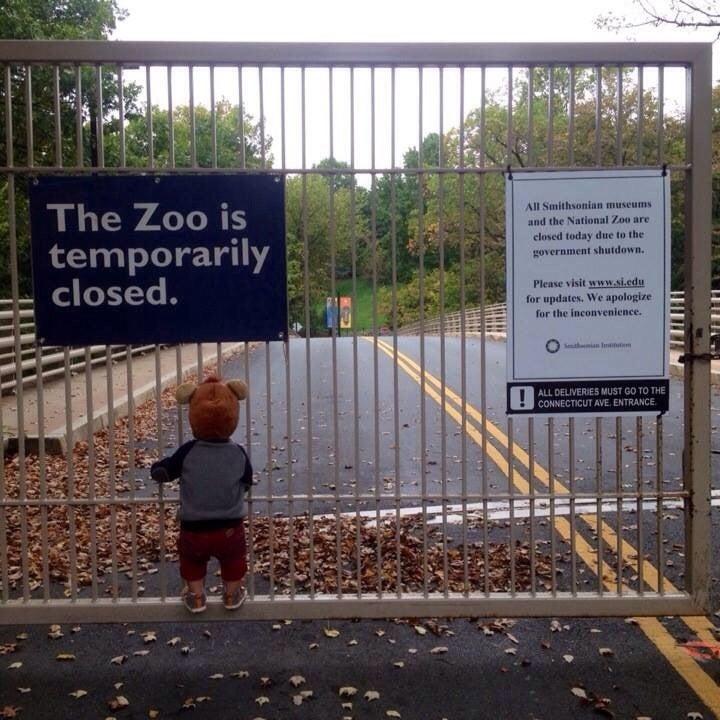 5. Doge is looking fab
"Dog has been around for years but the wow intensified in 2013 when it became one of the most widely spread and well-recognized memes of the year. Doge was photoshopped into just about everything. Doge GIFs invaded and pretty soon even our internal monologues had been translated to Doge. You can even type 'doge meme' into YouTube and get a full doge takeover. Such Shibe. Much meme. Wow."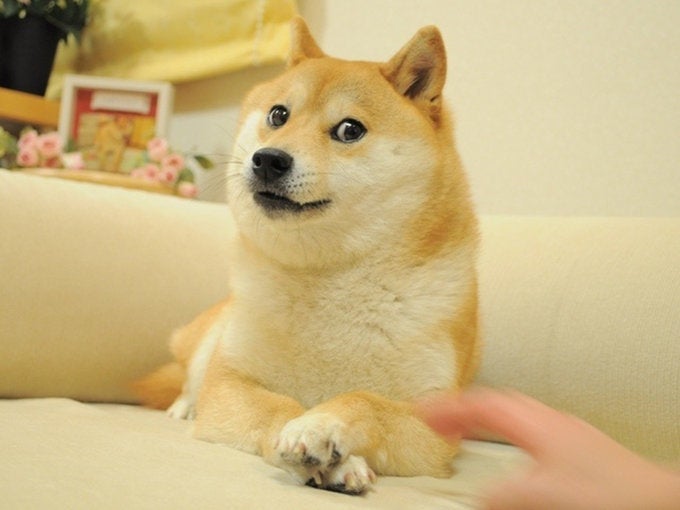 4. Tried to get a photo of our proposal… nailed it!
"You can almost hear the, 'WUP, sorry!' as this man accidentally photobombs a proposal at Disney World. After the poorly timed image was submitted in July, the man dubbed In The Way Guy instantly became a subject of countless Photoshopped mockeries. He continues to pop up anywhere an important event is taking place. A meme is born!"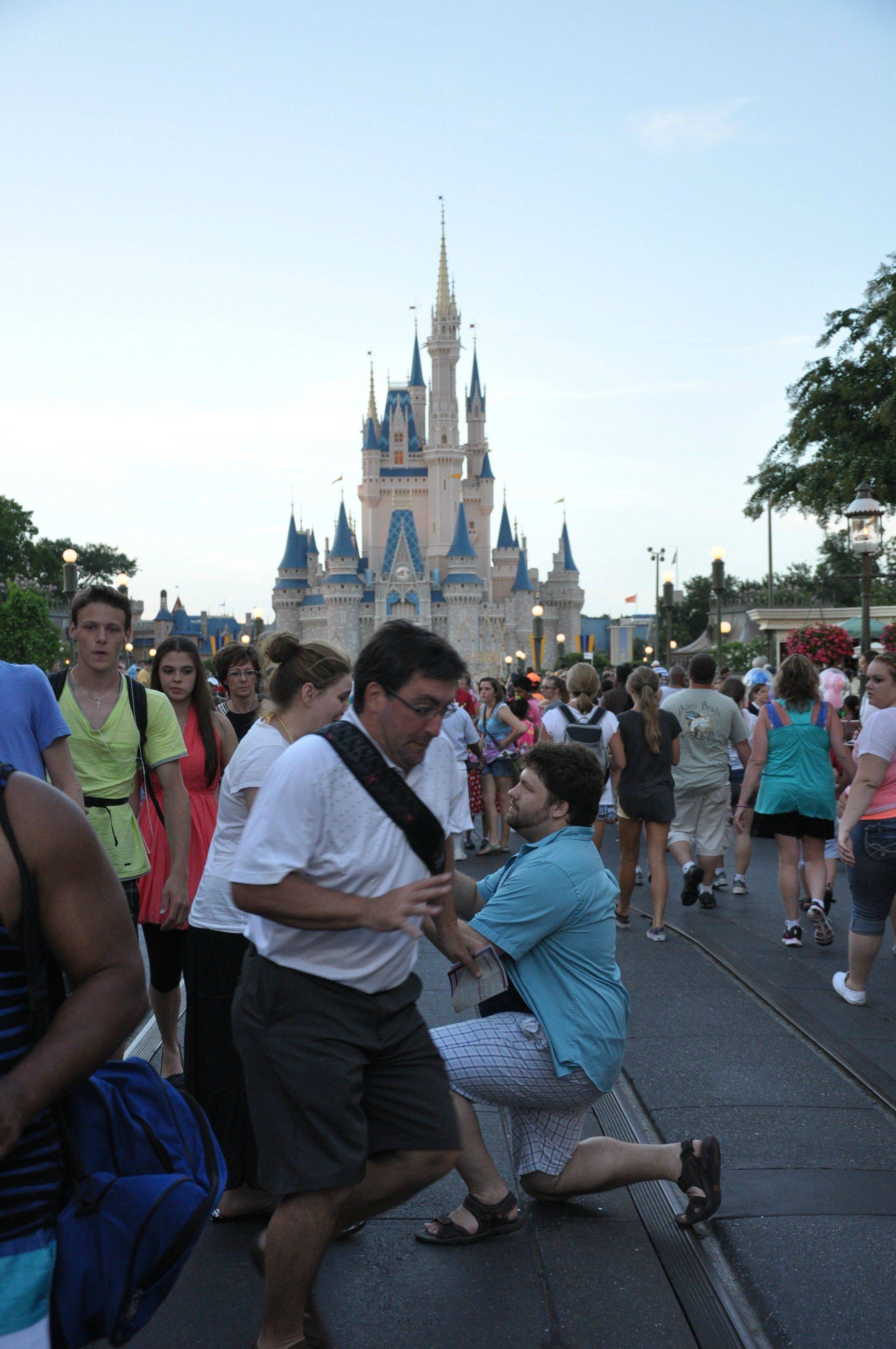 3. 99 year old Harold Percival, World War II veteran, had no family to attend his funeral—until an apeal
"In early November, a small ad appeared in a UK newspaper announcing the death of Harold Percival, a veteran with no close family to attend his funeral. The Internet took control, and the clip quickly went viral. On November 11 (Veterans Day in the US and Armistice Day in the UK), over 300 strangers were in attendance to pay their respects to the 99-year-old former World War II airman. This image, taken at the funeral, once again exemplifies the amazing power of the Internet."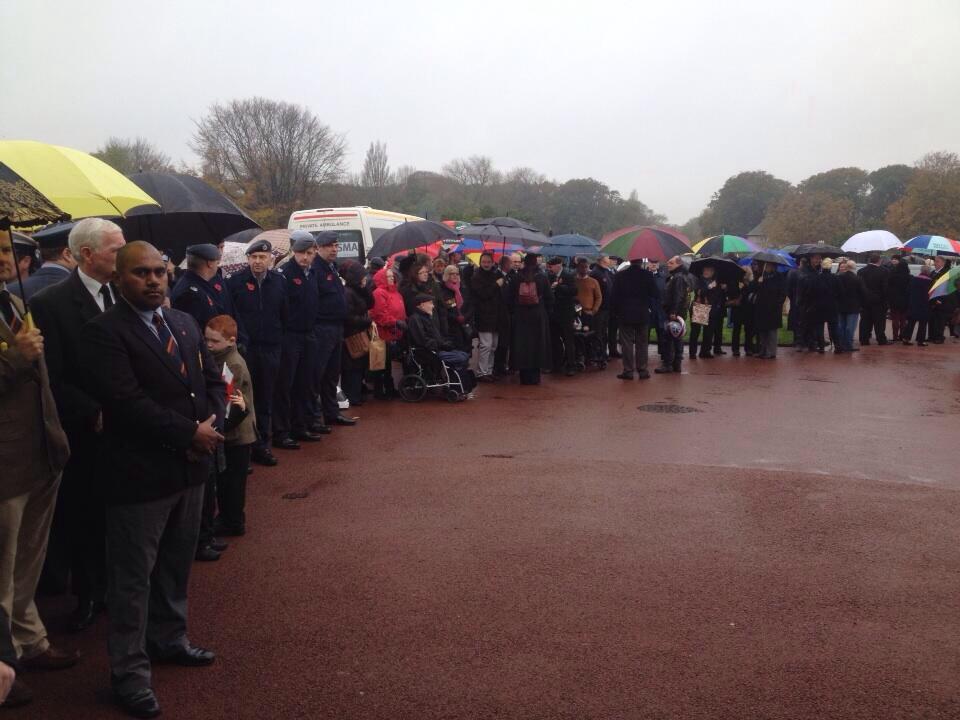 2. Selfie with The Pope
"2013 was the year of the selfie. No really, it was actually named the 2013 word of the year, and this one with Pope Francis may be the best of them all. Taken with fans at the Vatican, the first ever Papal selfie made a splash, receiving over 1.5 million views and marking the promise to move the Papacy into a more modern, informal age. Pope Francis has popped up a lot on Imgur this year, and the verdict is that he's actually a pretty cool guy."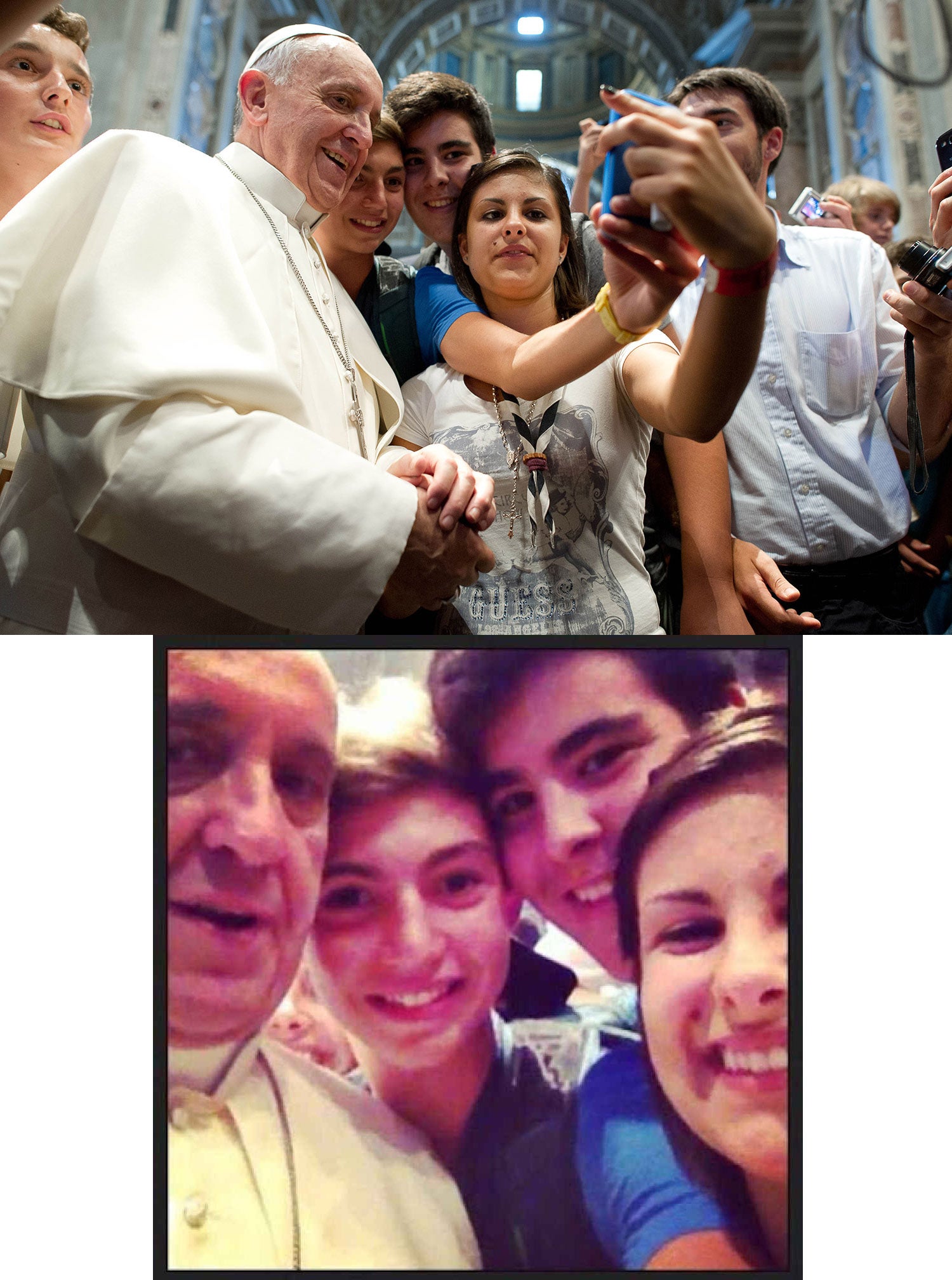 1. Beyonce's Publicist Wants These Unflattering Photos from the Super Bowl Removed from the Internet
"Rather than disappearing completely from the Internet, this and other unflattering Beyonce images from her Super Bowl XLVII performance were delightfully memeified and pretty much seen by every living human. This isn't even her final form. Beyonce, do you even lift? This image proceeded to reach the front page again and again, just about every month since February. May it live forever."