Business is evolving, and more careers exist completely online. As a result, the way businesses approach the internet is changing. Websites and apps like Instagram, Twitter, and TikTok dominate most conversations, and advertisers and brands are noticing. Influencers working to expand their reach are searching for better ways to utilize their accounts, and sometimes they need outside help.
That's where IgFace for TikTok, Instagram, and more comes in. The self-billed "marketing analytics tool" aims to provide an internet-specific service to influencers around the globe.
What is IgFace?
IgFace is a new tool, so many questions linger. The idea behind the website is to assist influencers, as well as marketers and brands, in improving their products and expanding their reach. Rather than take to a dozen different sites to review analytics, calculate follower numbers, and audit pages, IgFace aims to combine all the tools you need in one location.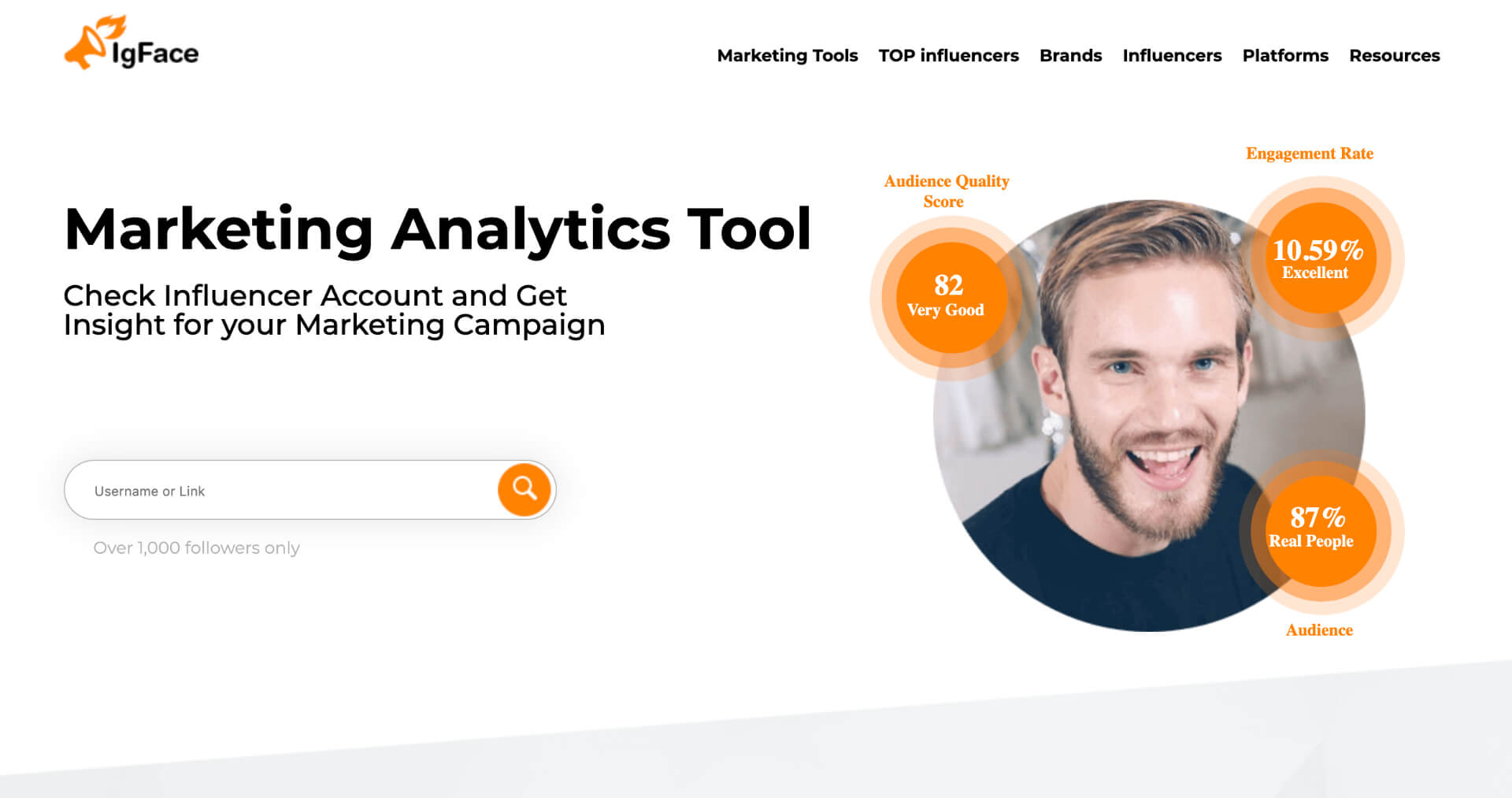 The site promises to "provide intelligent and comprehensive analytics tools for any influencer marketing campaign." It offers social media bloggers and brands a variety of services including audits, analytics, and calculators. Importantly, the site also aggregates media agencies and top bloggers in one easy-to-find spot.
IgFace for TikTok
IgFace breaks up its tools into categories based on which platform you're working with. If you are looking to expand your reach as a TikTok influencer, there is a specific section just for you. The site provides a money calculator, which helps users learn how much money they can make on TikTok and examine other TikTok influencer's incomes.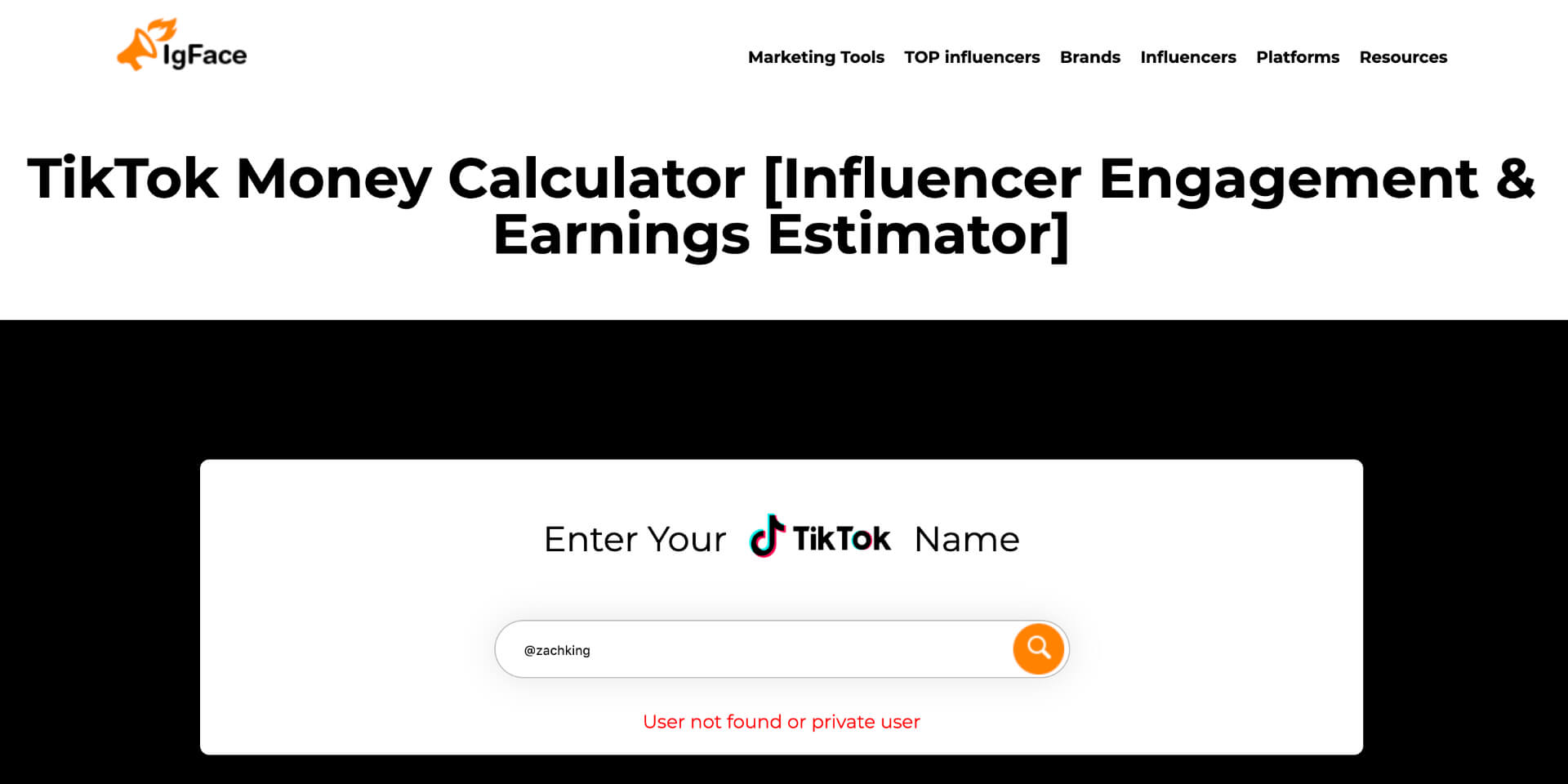 Unfortunately, the majority of IgFace's tools require users to have at least 1,000 followers. The calculator struggled to locate even the most prominent TikTok accounts, from Zach King to Loren Gray. The calculator intends to show influencers what kind of engagement their TikTok videos are getting so they can better market to their base. Then, theoretically, they can create better content based on what their audience wants to see. Unfortunately, until IgFace manages work out the kinks, this tool is quite ineffective.
IgFace for Instagram and Twitch
IgFace also has tools for websites other than TikTok, including Instagram, Twitch, and YouTube.
For Instagram, the site offers a calculator that it claims can "analyze Instagram accounts for fake followers" as well as for engagement rates and earnings evaluations. It also offers an Instagram audit, which allows users to examine top influencers' accounts and learn from their approach. Considering Instagram is essentially in the name of the page—"Ig" almost certainly points to the popular website—it's not surprising that the majority of tools are for use on the photo- and video-sharing site. The final Instagram tool generates popular hashtags that you can use in posts.

For Twitch, the site offers only one tool. Like TikTok and Instagram, IgFace offers a Twitch calculator. Twitch users can use it to determine how much money they can make on the site and to examine top accounts.
We must note, however, that several attempts at using most of these tools failed. Unless you are searching for the top influencers on each site, the tools seem ineffective. Considering these tools are theoretically aimed at up-and-comers, why not allow them to examine their own accounts?
IgFace for YouTube
For YouTube, IgFace provides a money calculator, similar to the TikTok calculator, and a live subscriber count. Thankfully, the YouTube subscriber count managed to function as intended.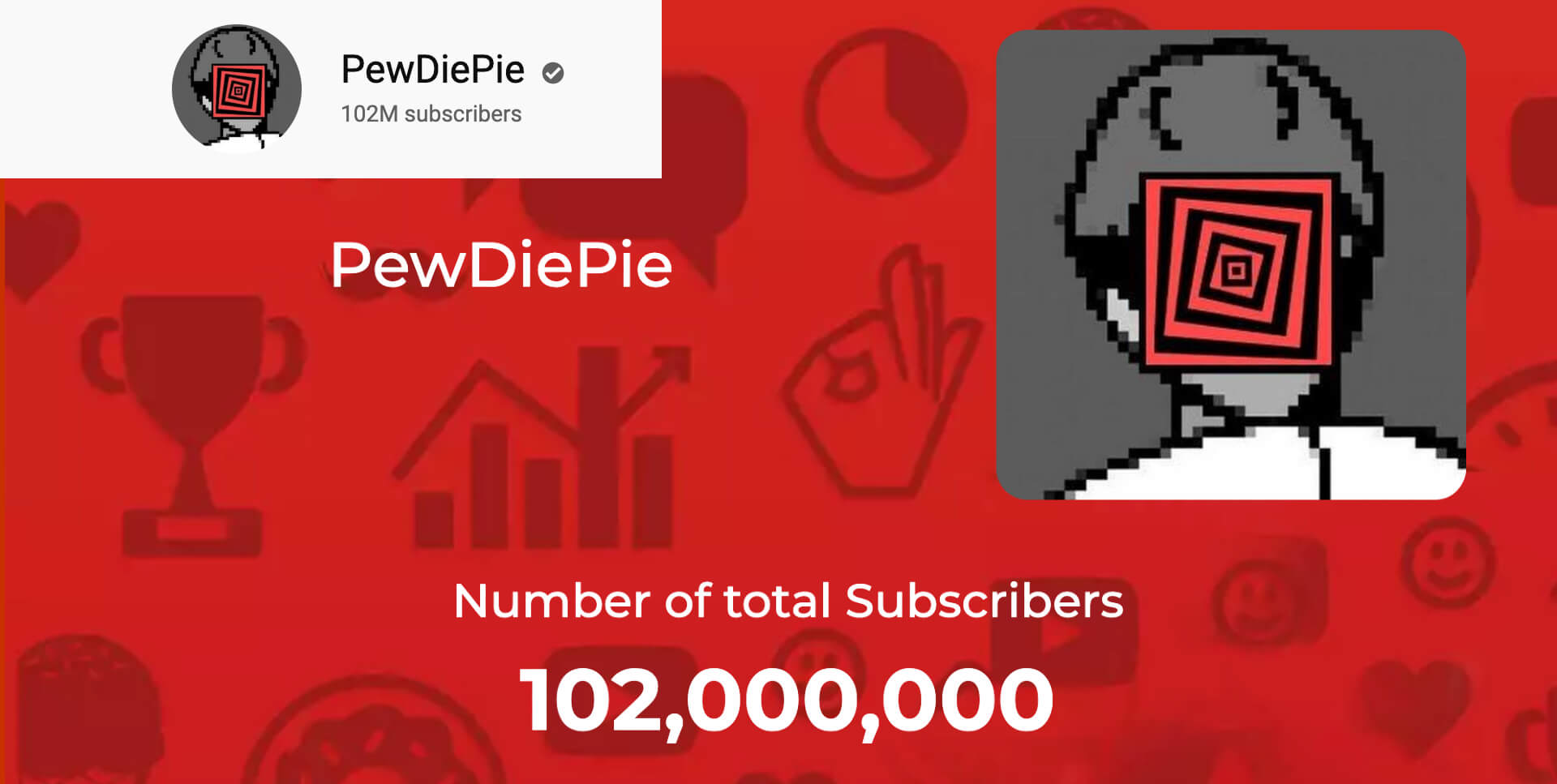 As I have no real YouTube following, I went the easy route and put in the YouTube name for one of the top accounts on the site. IgFace informed me that PewDiePie's account has 102 million subscribers, a fact that his YouTube page confirms. Therefore, I'm not sure what the purpose of the tool really is. The same can be said for the Twitch tool, which does work but ultimately gives the same information you can find on the Twitch website.
Advertisers and brands
IgFace seems like it is intended, more than anything, for marketing agencies, advertisers, and brands. The site provides free analytics tools and custom marketing tools to advertisers. It also offers an avenue to locate the top influencers and brands online, so ad agencies can use them to boost products.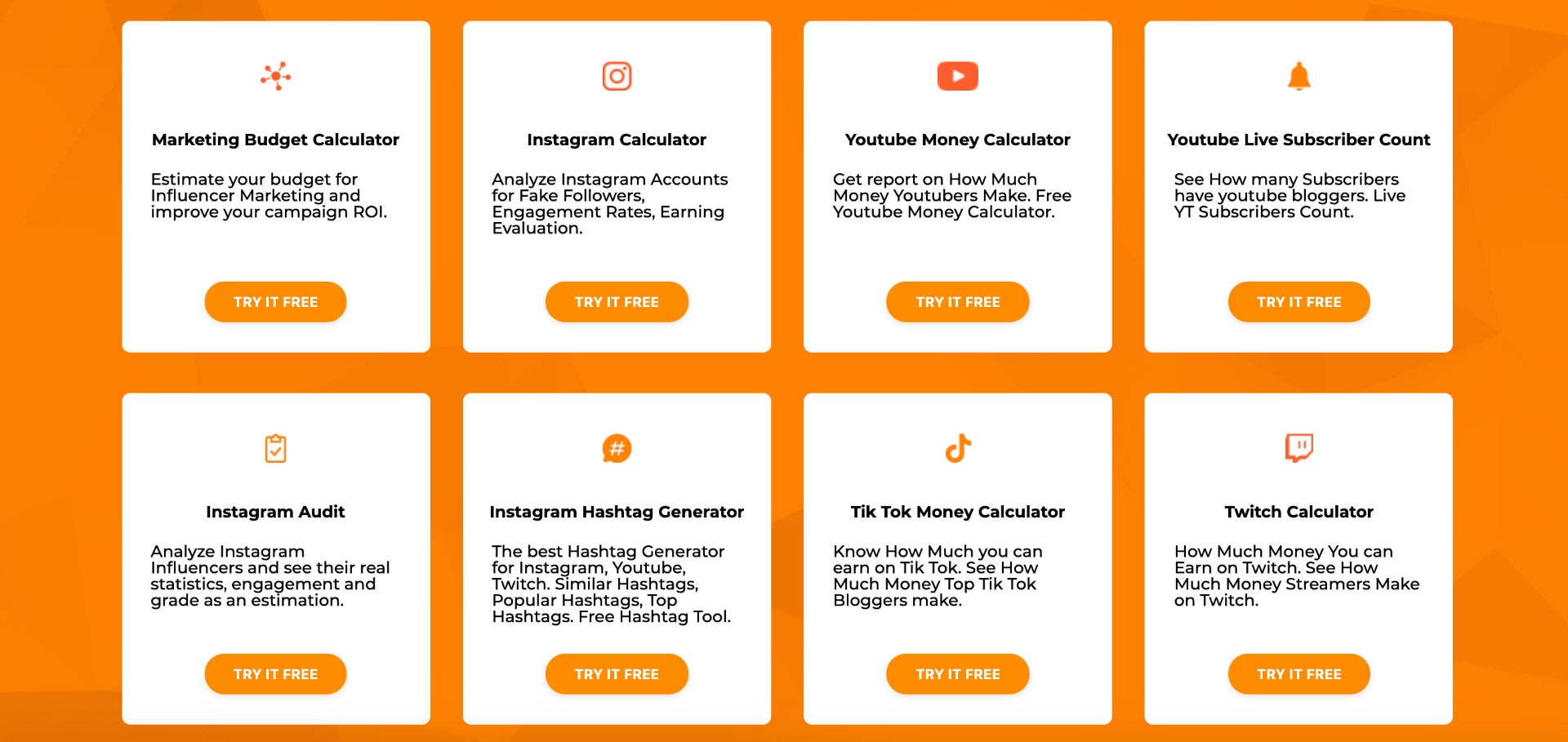 The calculators, audits, and subscriber counts all make sense from a business perspective. Brands and companies want to know which influencers and sites are going to be most lucrative from an advertising angle. More brands are taking their marketing online, and as influencers' reaches grow, it makes sense to utilize their popularity.
When it comes to examining your own account, however, this tool does not seem like the best approach. Stick to examining other, successful accounts on your own and honing your pages and niche. You can find success as an influencer online, but IgFace does not appear to be the path to online fame.
READ MORE: