The ninth 2020 Democratic presidential debate will take place tonight in Nevada, just ahead of the state's caucuses and the third time voters will choose who they want to take on President Donald Trump in the 2020 election.
Only six candidates will be taking the stage after New Hampshire's primary and Iowa's caucus winnowed the field down.
Here's what you need to know about, and how to watch tonight's 2020 Democratic presidential debate online.
What time is the Nevada 2020 Democratic debate?
The debate will begin at 8pm CT at the Paris Theater in Las Vegas. It is being hosted by NBC News and MSNBC.
The debate will be moderated by anchor Lester Holt, pundit Chuck Todd, White House Correspondent Hallie Jackson, Telemundo correspondent Vanessa Hauc, and the Nevada Independent's Jon Ralson.
Which candidates are in the Nevada debate?
Five candidates have qualified for the debate. They include:
Several familiar faces will not be on the debate stage, including Tom Steyer, who did not qualify; Andrew Yang, who suspended his campaign after New Hampshire; and Rep. Tulsi Gabbard (D-Hawaii), who did not qualify.
There was speculation as to whether Bloomberg would be onstage for this debate–as the DNC relaxed the rules needed to qualify. On Tuesday, a poll showed him with 19% support, giving him enough support in the needed number of polls to make the stage.
This is the first time Bloomberg will appear onstage against his fellow 2020 hopefuls. It's likely he will spar with Sanders, as the rhetoric between the two has picked up in recent days.
How to watch the Nevada 2020 Democratic presidential debate
The debate will be streamed on a number of different platforms.
NBCNews.com and MSNBC.com will live stream the debate, as will the NBC News mobile app, and the NBC News and MSNBC Facebook pages. The Nevada Independent is also live-streaming the debate.
A Spanish live stream will be on Telemundo's Facebook page and its mobile app.
How to stream Nevada 2020 Democratic presidential debate
MSNBC is available on a handful of the popular streaming services.

Hulu with Live TV is one of the most popular ways to stream live TV, perhaps because you gain access to a massive library of on-demand content including classic and current TV shows, movies, not to mention Hulu's original programming. As far as live-streaming goes, you'll have almost 60 channels to flip through, including HGTV, a full suite of ESPN channels, Cartoon Network, FX, and even deep cuts like Nat Geo Wild and Syfy. Here's the complete list of Hulu Live TV channels.
---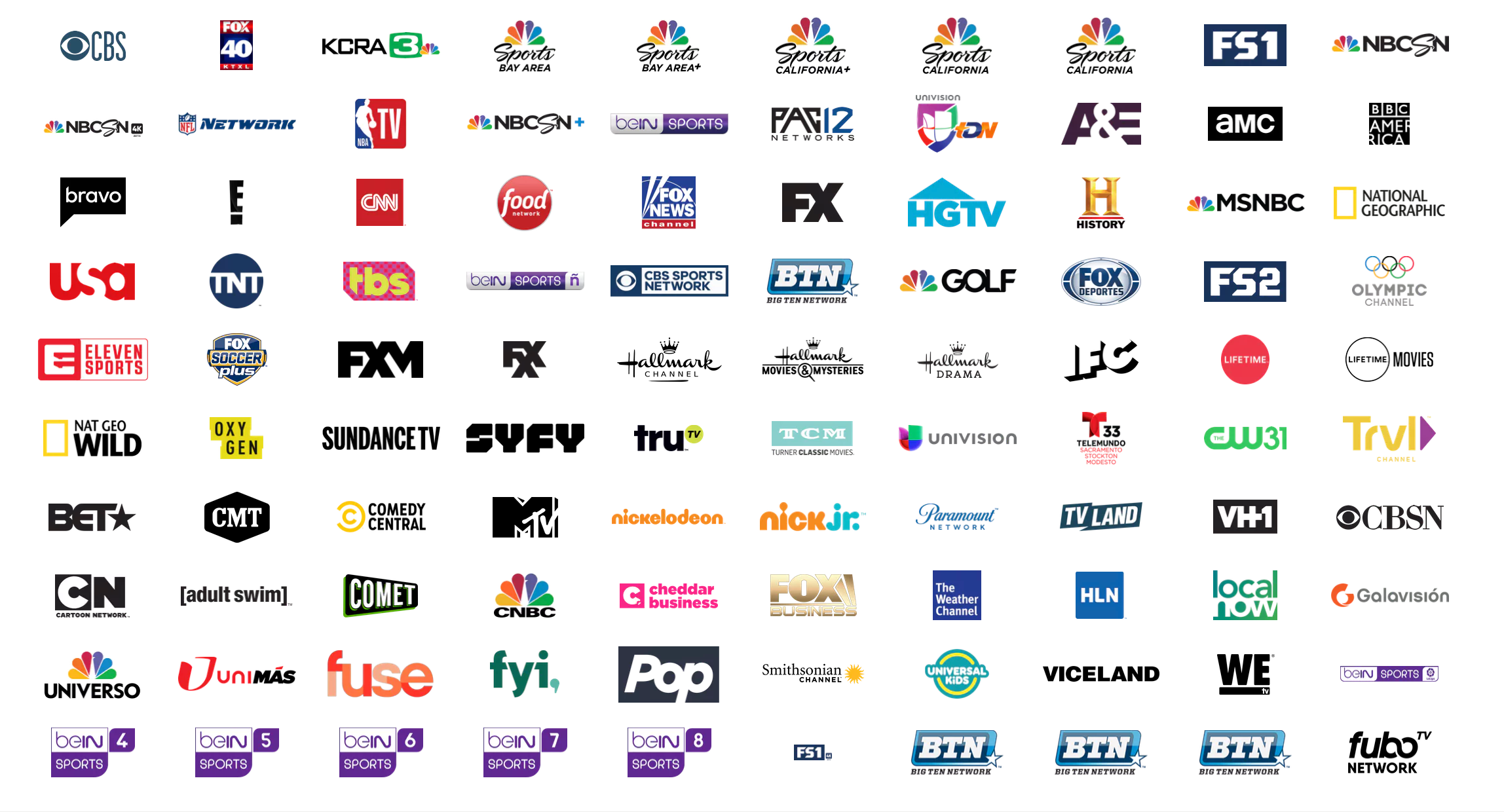 FuboTV was built from the ground up with sports fans in mind. There are different channel packages available whether you're looking for basketball, soccer, golf, and even outdoor sports like rock climbing. But no worries, all the great cable channels you're after are present too, including Viceland, Bravo, TBS, and IFC. Here's the complete FuboTV channels list.
---

For a more à la carte service, look to Sling TV. It offers two cable packages, Sling Orange and Sling Blue, both of which cost $30 per month. If you grab them both (Sling Orange + Blue) you can save $10 per month. Sling Blue offers more bang for your buck with over 40 channels, including sports necessities like FS1, NBCSN, and NFL Network. You'll also gain access to the usual cable mainstays like Food Network, Discovery, Cartoon Network, SYFY, and FXX. To gain access to MSNBC, you need to spring for the $5 Sling Blue News Extra package. Here's the complete guide to Sling TV channels.
---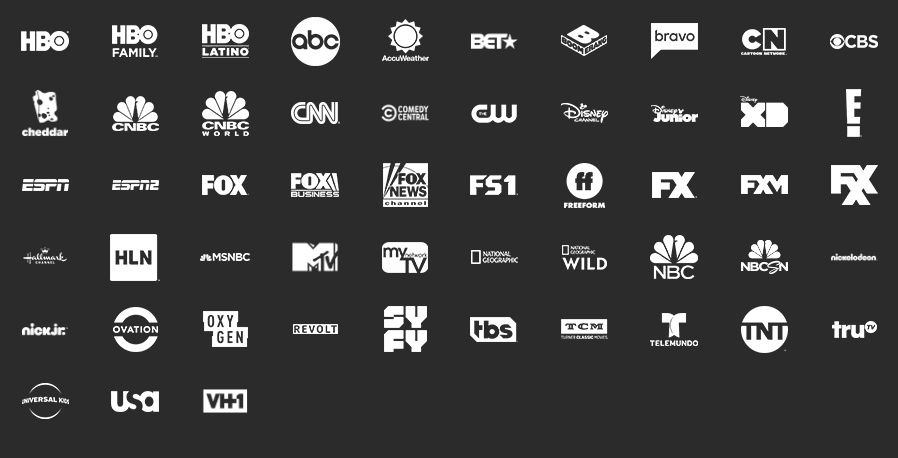 There's a good chance that you're already looking to AT&T for your wireless needs. The second you sign up you'll gain instant access to 45+ channels, including local channels and even free HBO on PLUS and MAX channel suites. Plus, it comes with CloudDVR which lets you record up to 20 hours of TV per month. One account works on two devices, but you can add more devices for only $5.
READ MORE:
The Daily Dot may receive a payment in connection with purchases of products or services featured in this article. Read our Ethics Policy to learn more.