As the UFC careens headlong into a future built entirely on super fights, money fights, and manufactured grudge matches—with champions leaping between weight classes and reaching down rankings to find unworthy but marketing-friendly opponents they can create static with, all in search of more media attention and larger paychecks—there's still room for humbler fights like the one Saturday night between lightweight contenders Paul Felder (17-4) and Dan Hooker (19-8): Honest fights designed to determine supremacy the old-fashioned way.
This means, of course, that Saturday's main event, which you can stream on ESPN+, will fly well under the radar of mainstream attention. But then the public's interest in MMA has always been a fickle thing and not to be counted on.
UFC executives can dream all they want about a future filled with Conor McGregors and Ronda Rouseys and BMF belts, but the reality is that while the rest of the world pays only occasional attention to what's going on in MMA, the sport remains reliant on a small but devoted fanbase that will happily watch fights regardless of which way the cultural winds are blowing.
And Saturday night's fight is quality matchmaking for these loyal fans: a brilliantly arranged meeting between two equally great, equally striking-oriented, equally unknown fighters who have worked their way into the top 10 of the most competitive division in the UFC. They've done it almost entirely free of fanfare or viral controversy or fuss of any kind.
The similarities don't end there. Both Felder and Hooker entered the UFC in 2014. Both have won nine fights and lost four in the promotion. Both are on two-fight winning streaks. Both have earned three Performance of the Night bonuses. True, Felder might be a few years older than Hooker and he might sit one spot above him in the lightweight rankings, but otherwise, they're mirror images of each other. Which is everything real, devoted, dyed-in-the-wool MMA fans could hope for from a main event: Two evenly matched strikers with similar throw-caution-to-the-wind dispositions looking to improve their lots in life by taking out the other, rather than through a marketing scheme or a carefully crafted social media strategy.
It's MMA the way it was always intended.
That's great for fans on Saturday but could turn out to be disappointing for Hooker and Felder in the long run. A decisive win for either man would push him up the rankings and into the title conversation, but in the age of the super fight, the money fight, and the manufactured grudge match, such meager accomplishments no longer guarantee anything.
In the UFC of 2020, rankings and records are just numbers, while personalities and backstories move needles and make money. So true fans will just have to appreciate Felder vs. Hooker for what it is: a single act of brutality and beauty shining a small light in a corrupted world, soon to be lost in whatever noise comes next.
Here's everything you need to know to watch Felder vs. Hooker.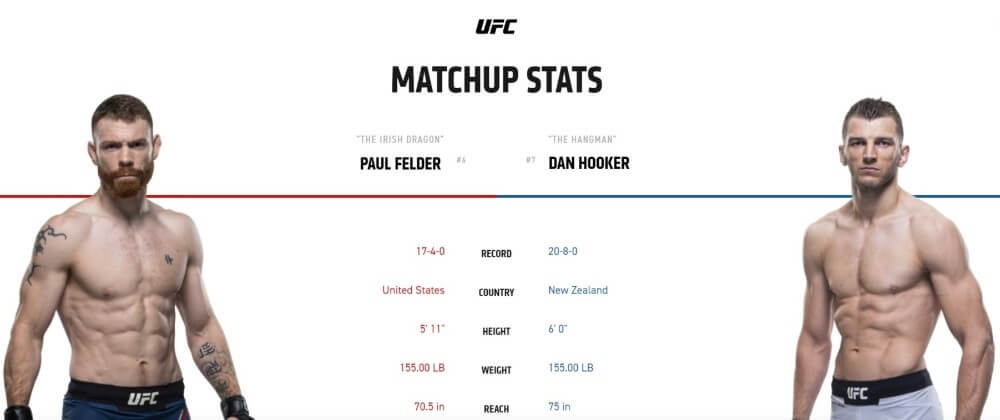 Paul Felder vs. Dan Hooker
When: Saturday, Feb. 22 at 7pm ET
Where: Spark Arena in Auckland, New Zealand
Streaming: ESPN+
How to watch Paul Felder vs. Jan Blachowicz without cable
UFC Fight Night 168 in New Zealand is being broadcast on ESPN+—the streaming service which, as of March 2019, signed a seven-year deal with the MMA organization to be the exclusive home of UFC PPV telecasts and nearly two dozen UFC Fight Night shows each year.
Cost: $4.99 per month or $49.99 for 12 months
Devices: Chromecast, Amazon Fire Stick and Fire TV, Apple TV, Android TV, Roku players and TV, Oculus Go, Xbox One, PlayStation 4, Samsung smart TVs, and iOS and Android devices
ESPN+ is a wonderful way to stream all kinds of combat sports content. ESPN+ doesn't have a free one-month trial anymore, but the service only costs $4.99 per month or $49.99 for the entire year. Given how much content you receive, that's a really good deal (you're also allowed to cancel at any time).
Subscribers can watch the entire 30 for 30 catalog on demand, for example, as well as Top Rank boxing cards, daily MLB games, every out-of-market MLS game, international soccer contests, Grand Slam tennis, and thousands of college sporting events. ESPN+ works as an extension of the main ESPN app. The ESPN+ exclusive content is designated by the "E+" logo in the corner of the preview tile.
The ESPN+ app is available on Amazon Fire Stick and Fire TV, Google Chromecast, PlayStation 4, Xbox One, Roku, Apple TV, Android TV, and iOS and Android devices.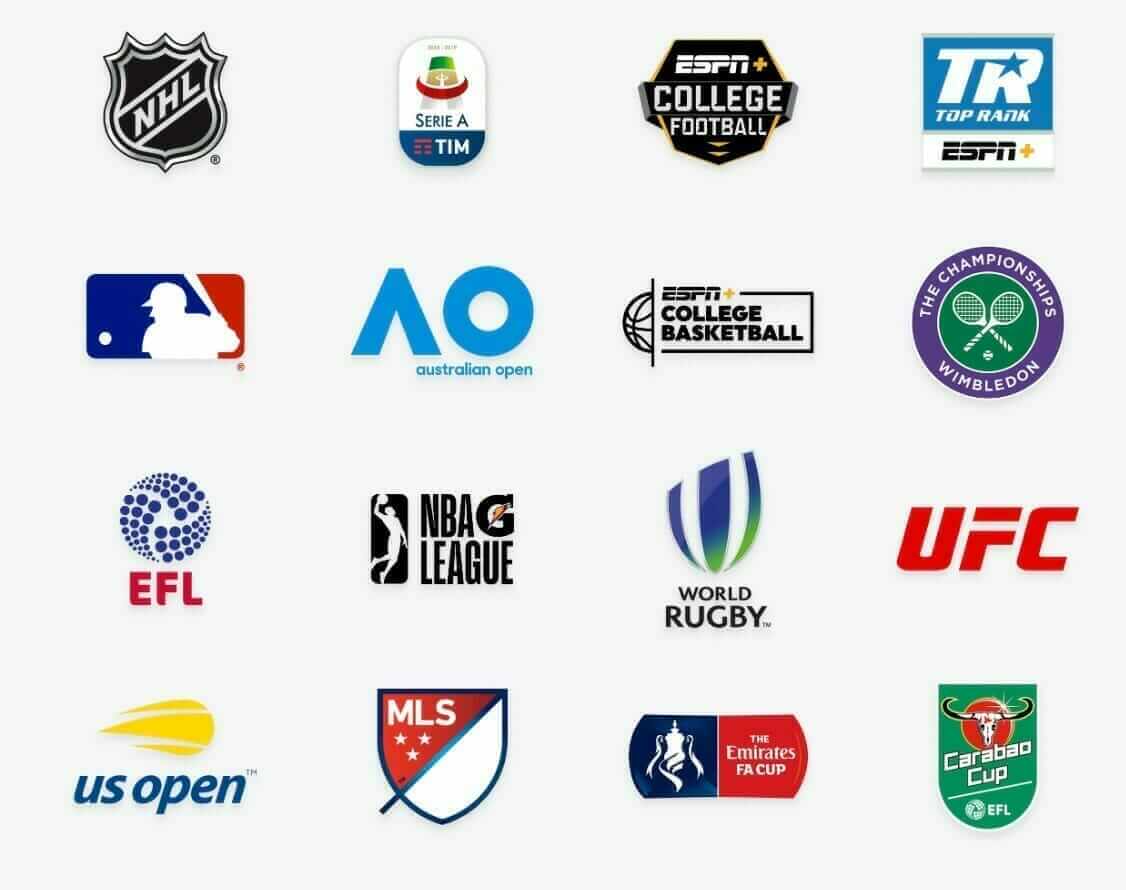 Felder vs. Hooker live stream schedule
All times ET
Main Event | 7pm on ESPN+
Paul Felder vs. Dan Hooker
Jim Crute vs. Michal Oleksiejczuk
Karolina Kowalkiewicz vs. Yan Xiaonan
Ben Sosoli vs. Marcos Rogerio De Lima
Brad Riddell vs. Magomed Mustafaev
Kevin Aguilar vs. Zubaira Tukhugov
Prelims |4pm on ESPN+
Jalin Turner vs. Joshua Culibao
Jake Matthews vs. Emil Meek
Callan Potter vs. Song Kenan
Kai Kara France vs. Tyson Nam
Loma Lookboonmee vs. Angela Hill
Maki Pitolo vs. Takashi Soto
Priscilla Cachoeira vs. Shana Dobson
For a year-round sports fix, sign up here and check the "sports" box to receive our weekly boxing newsletter. You'll hear about all the biggest fights and best knockouts from the Daily Dot's streaming sports guru Josh Katzowitz.
The Daily Dot may receive a payment in connection with purchases of products or services featured in this article. Read our Ethics Policy to learn more.