In 2012, news that Bellator middleweight champion Hector Lombard had signed with the UFC went off like a small bomb in the MMA world. Here was this wrecking machine of a man with a body that had surely been carved out of stone, who had competed in the Olympics and was on a 20-fight win streak, giving up his belt to come to the world's biggest MMA promotion and to shake up a middleweight division that had grown static after years of dominance by Anderson Silva.
As soon as word broke that Lombard—who will fave David Mundell on Saturday night in the main event of BKFC 10 in a fight that can be streamed on Fite TV—had signed with the UFC for an unheard-of $400,000 signing bonus and a huge $300,000-per-fight purse, speculation began circulating that he was the man to give the untouchable Silva a real challenge. Suddenly there seemed to be life in the middleweight division again.
Lombard's UFC career turned out to a disaster. Immediately upon his arrival in the promotion, it was clear that the Cuban fighter had benefitted from less-than-stellar competition in Bellator and that life was different in the major leagues. He lost his promotional debut to Tim Boetsch and managed only four victories during the next six years, one of which was overturned by the Nevada Athletic Commission after Lombard tested positive for steroids. Six years after arriving amid all kinds of fanfare, he finished out his contract on a six-fight losing streak, having gotten nowhere near Silva, a title fight, or expectations. Lombard came into the UFC like an explosion but washed out with barely a whimper.
Now 42 years old, and, like so many of his fellow fighters, unwilling or unable to give up on his fighting dreams, Lombard has signed with Bareknuckle Fighting Championship for what one hopes is the last chapter in his career.
For his BKFC debut, Lombard was originally scheduled to fight Joe Riggs, another UFC and Bellator veteran whose 70-fight career made him a perfect foil for Lombard's stubborn ambitions and limitations. After all, Lombard and Riggs are in similar boats: old fighters at the end of long and respectable careers challenging themselves one more time against a good, but not too good, opponent. But when Riggs dropped out of the fight two weeks ago for unknown reasons, BKFC replaced him with David Mundell, a virtually unknown brawler who had gone 9-5 on various regional MMA circuits before finding his place as a bareknuckle boxer.
With that announcement, Lombard's collapse seemed complete. Joe Riggs may not be Anderson Silva, but there would have been no shame in fighting him. It only adds to the tragedy of Lombard that he will enter the final stage of his career fighting a journeyman with a spotty record in a bareknuckle fight after tumbling from the highest heights of MMA possibility.
It's a rare fighter who goes out at the right time. Lombard is just taking part in a great tradition by continuing to drag himself into the depths.
Here's everything you need to know to watch Lombard vs. Mundell.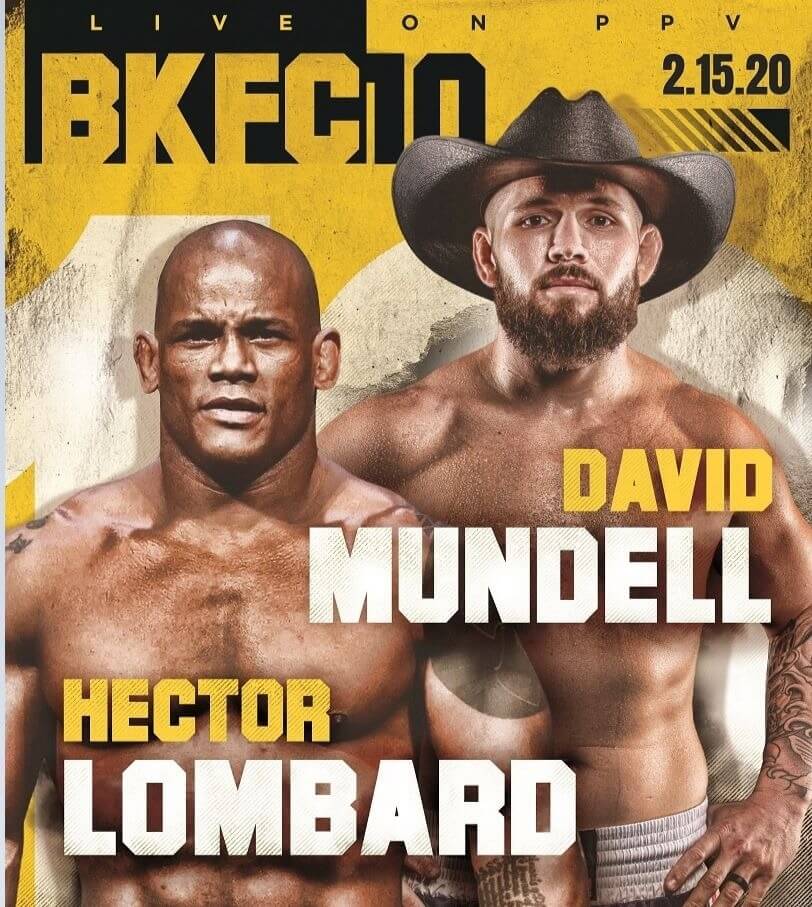 Hector Lombard vs. David Mundell in BKFC 10
When: Saturday, February 15, at 9pm ET
Where: Greater Fort Lauderdale/Broward County Convention Center in Fort Lauderdale, Florida
Streaming: Fite TV and other PPV outlets
Cost: $29.99
How to watch Hector Lombard vs. David Mundell
BKFC is a 2-year-old venture that is basically boxing without the boxing gloves fought in a circular ring. But thanks to well-known boxers like Paulie Malignaggi—who fought (and lost) a bare-knuckle fight in June—and mixed martial artists like Artem Lobov and "Bigfoot" Silva, the organization is beginning to get more mainstream recognition.
Since this is a PPV, there's no legal way to get around the $30 fee to watch the Lobov vs. Knight rematch. But there are plenty of ways to stream it. You can order it on Fite TV (you can sign up here) or via bareknuckle.tv. Fite TV is available on services like Roku, Apple TV, Amazon Fire Stick, PlayStation 4, Xbox One, Android and iOS devices, desktop and laptop computers, and smart TVs.
It's also available on traditional TV PPV via cable companies like DirecTV, Dish, Xfinity, Spectrum, and Cox.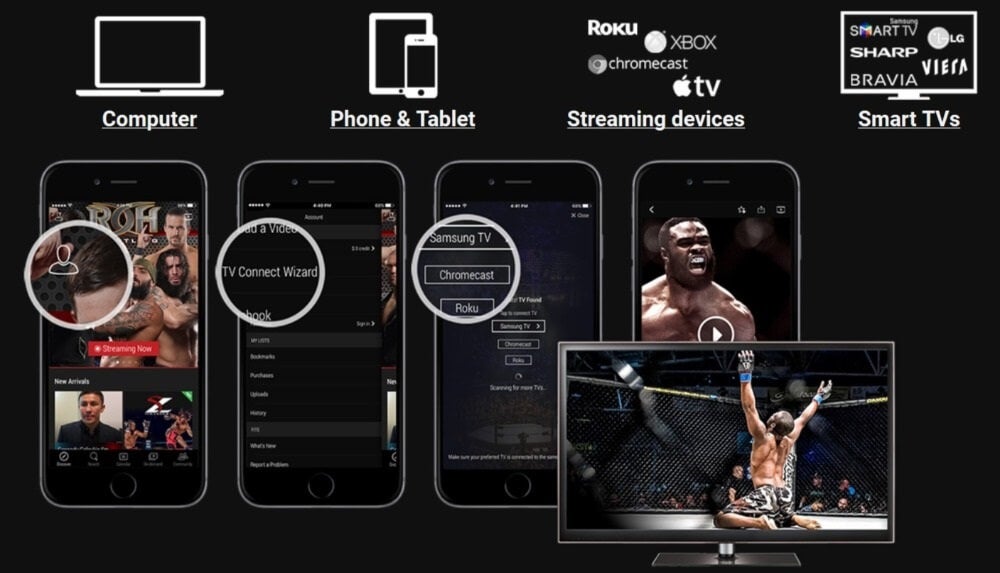 Hector Lombard vs. David Mundell live stream schedule
Hector Lombard vs. David Mundell
Jim Alers vs. Kaleb Harris
Luis Palomino vs. Elvin Brito
Ulysses Diaz vs. Brian Maxwell
Dat Nguyen vs. Abdiel Velazquez
Lorenzo Hunt vs. Gustavo Trujillo
Reggie Barnett vs. Matt Murphy
Travis Thompson vs. Joshua Bordauex
Francesco Ricchi vs. Fred Pierce
For a year-round sports fix, sign up here and check the "sports" box to receive our weekly boxing newsletter. You'll hear about all the biggest fights and best knockouts from the Daily Dot's streaming sports guru Josh Katzowitz.
The Daily Dot may receive a payment in connection with purchases of products or services featured in this article. Click here to learn more.