Note: Bellator 241 was canceled by the organization on Friday afternoon in accordance with the sports world's response to the coronavirus pandemic.
From Bellator's president.
The original story continues below:
Bellator loves nothing more than an old-school MMA tournament to determine its titleholders. Which can make life hectic for someone like Patricio "Pitbull" Freire (30-4), who, as champion of both the lightweight and featherweight divisions, is constantly getting thrown into the pit with those below him.
Tournaments are great equalizers. On Friday night, for example, Freire will meet fellow Brazilian Pedro Carvalho (11-3) on the DAZN streaming service in the quarterfinals of the Featherweight World Grand Prix tournament. It'll be as if Pitbull were not the champion but just another contender. Every fight for him is this way: both a title eliminator and a title defense.
It must be exhausting. But also relieving, I imagine, because it means, especially in these early stages of the tournament, that he's not fighting No. 1 contenders, like most champions in other promotions do. Not every one of his challengers will be a killer like A.J. McKee or Emmanuel Sanchez. Sometimes he also gets to take a breather against men like Carvalho—men who, with their relative youth and inexperience, may not be quite ready for a title shot otherwise.
It raises an important question for a longtime champion like Freire: When there's such a disparity in experience and ability between him and an opponent, where does the motivation come from to do anything more than what is absolutely necessary to keep his spot in the tournament and the belt around his waist? Complacency must be a fear.
Luckily Freire, just like his brother, lightweight Patricky, has always found inspiration in anger. Indignation is a muse for the Freire brothers, one that takes on extra fire when one or the other is beaten. Take, for example, when then lightweight champion Michael Chandler knocked out Patricky in 2016. That was all it took to inspire an almost biblical fury in little brother Patricio and fill him with all the motivation he would ever need for his own fight with Chandler three years later. The opportunity to become only the second-ever two-division champion in Bellator history wasn't Freire's main inspiration: The desire to avenge his brother's defeat and to restore family pride trumped everything.
That goes a long way toward understanding the scuffle between the Freire brothers and Carvalho and his teammates from the SBG gym at a press conference earlier this week. Apparently there's been some running contentiousness between the two teams, so with Patricio fighting Carvalho on Friday and Patricky set to face Carvalho's teammate Peter Queally next month, it was no surprise that two brothers known for finding fuel in indignation jumped at the opportunity to make a meal of the rivalry.
Fighters, like poets, need inspiration, and if they're lucky enough to find a vein of it somewhere, they'd be fools not to tap into it.
Here's everything you need to know to watch Pitbull vs. Carvalho.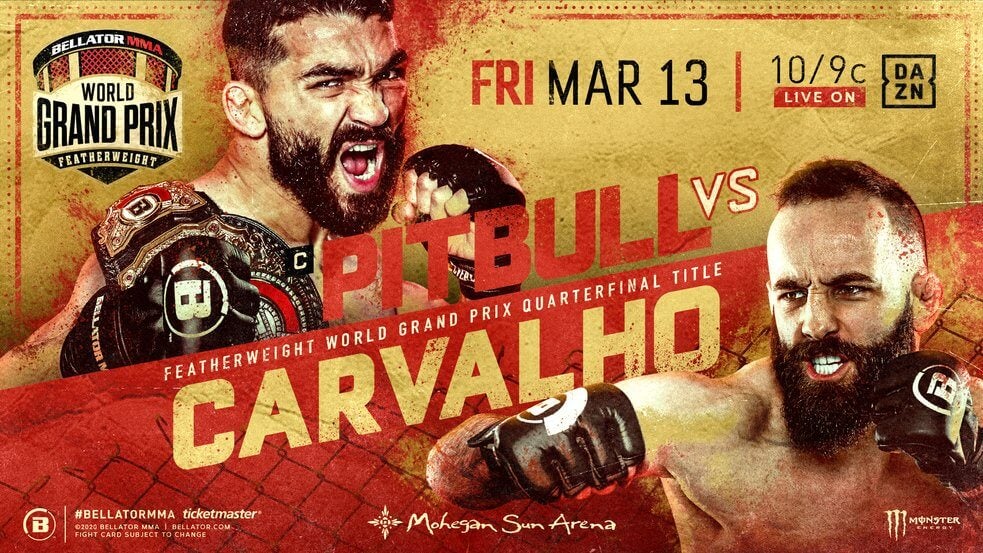 Bellator 241: Patricio "Pitbull" Freire vs. Pedro Carvalho
When: Friday, March 13 at 10pm ET
Where: Mohegan Sun Arena in Uncasville, Connecticut
Streaming: DAZN
If you still have cable TV, you can watch many of the Bellator events on the Paramount Network. For this card, that is not the case. The only way to take in this card is on DAZN, where a subscription costs $19.99 per month or $99.99 for a year. Frankly, DAZN has been a great resource for combat sports fans who are looking for their weekly MMA or boxing fixes.
DAZN was introduced to the U.S. audience in September 2018, and since then, it's showcased Bellator's biggest events along with featuring some of the most popular boxers (Canelo Alvarez, Gennadiy Golovkin, and Anthony Joshua) and that sport's rising stars (Devin Haney, Ryan Garcia, and Vergil Ortiz Jr.). With the two combat sports combined, DAZN shows more than 100 fight cards per year.
DAZN works with Roku, Apple TV, Amazon Fire Stick and Fire TV, Xbox One, PlayStation 4, and both iOS and Android phones. All you have to do is download the DAZN app and log in with your subscription credentials. You can also stream via computer browsers Chrome, Firefox, Safari, Edge, Internet Explorer, and Opera. (You can read our full DAZN review here.)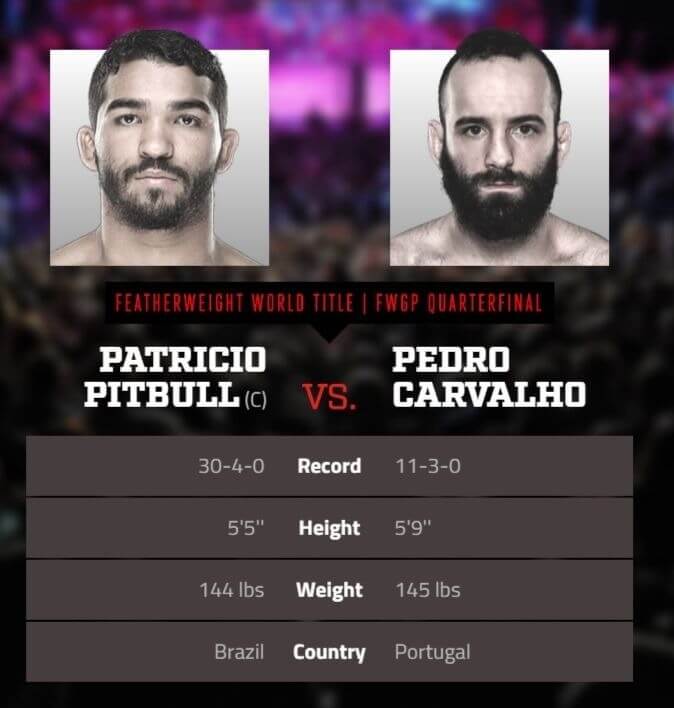 Bellator 241 live stream schedule
All times ET.
Main card | 10pm on DAZN
Patricio "Pitbull" Freire vs. Pedro Carvalho
Daniel Weichel vs. Emmanuel Sanchez
Paul Daley vs. Sabah Homasi
Matt Mitrione vs. Ronny Markes
Anatoly Tokov vs. Fabio Aguiar
Nick Newell vs. Zach Zane
Prelims | 7:30pm on DAZN
Robson Gracie vs. Billy Goff
Baby Slice vs. Kaheem Murray
Jordan Newman vs. Pat McCrohan
Romero Cotton vs. Justin Sumter
Mike Kimbel vs. Kenny Rivera
Killys Mota vs. Nate Andrews
Leandro Higo vs. Dominic Mazzotta
Leslie Smith vs. Jessy Miele
Ion Pascu vs. Mark Lemminger
Vladimir Tokov vs. Marcus Surin
For a year-round sports fix, sign up here and check the "sports" box to receive our weekly boxing newsletter. You'll hear about all the biggest fights and best knockouts from the Daily Dot's streaming sports guru Josh Katzowitz.