When: 9pm ET, Saturday, Feb. 22
Where: MGM Grand Garden Arena in Las Vegas
Streaming: Fox Sports app or ESPN+
Cost: $79.99
It's one of the most anticipated heavyweight showdowns of this century. The first fight between Deontay Wilder and Tyson Fury in December 2018 showcased two of the best heavyweights in the world doing what they do best. Fury boxed beautifully. Wilder used his immense power to send Fury to the canvas twice. The result was a draw, and the rematch, which you can stream on the ESPN/Fox joint PPV on Saturday, has attracted mainstream attention.
And for good reason. The first fight was exciting. The second could be even greater.
"We can't wait for fight night," Top Rank promoter Bob Arum said during a recent teleconference. "The response from everybody from cable systems, satellite providers, digital platforms has been enormous."
Here's everything you need to know to watch the Wilder vs. Fury rematch.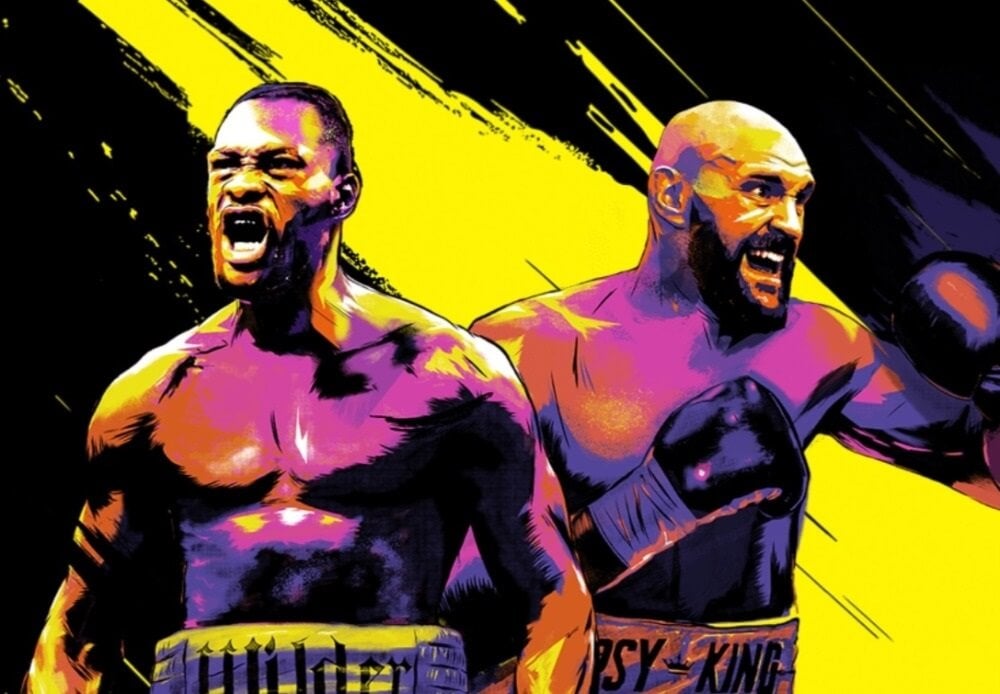 Wilder vs. Fury 2 live stream: How to watch without cable
If you want to watch a live stream of Wilder vs. Fury, you're going to have to pay $79.99 for it. There is no legal way to take it in for free. But you also don't need to have cable access to watch.
Since ESPN and Fox are working together on the joint PPV, thanks mostly to boxing politics, there are a few ways to stream it even if you don't have cable.
If you purchase the card on Foxsports.com, you can stream it through the Fox Sports app on your device with whatever service provider you use. That includes Apple TV, Android TV, Fire TV, Xbox One, and Roku. Otherwise, the PPV will be available to watch on national and local cable providers, including DirecTV and Dish Network.
Another way to stream the event is to purchase the event on ESPN+.
It's the cheapest way to stream boxing on a monthly or annual basis. ESPN+ used to give a free seven-day trial, but that's gone away for now. Either way, subscribers can pay $4.99 per month or $49.99 for the entire year. Plus, you're allowed to cancel at any time.
The ESPN+ app is available on Amazon Fire Stick and Fire TV, Google Chromecast, PlayStation 4, Xbox One, Roku, Apple TV, Android TV, and iOS and Android devices.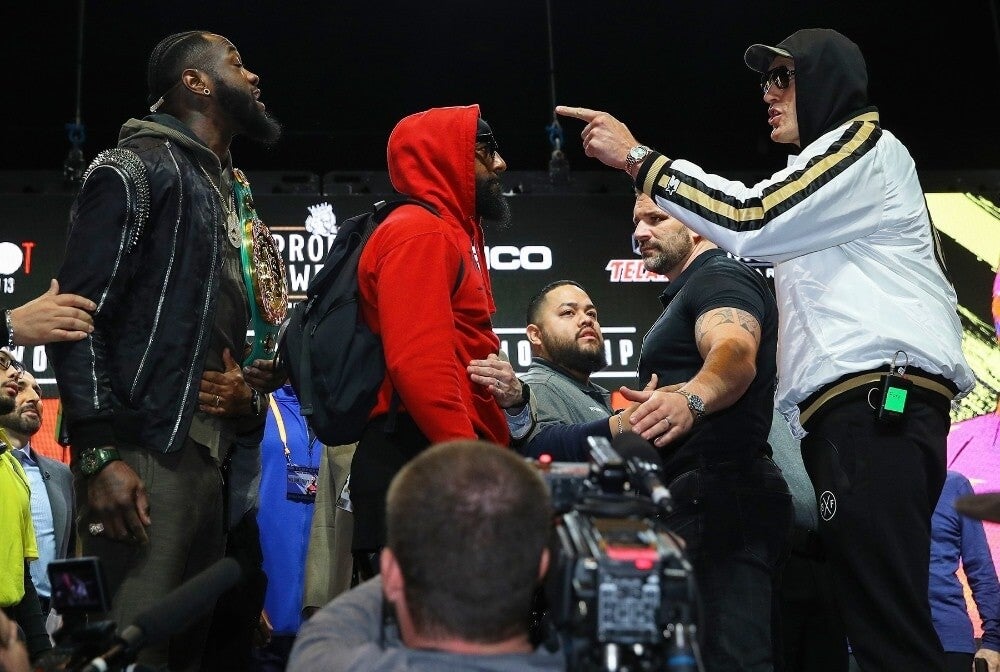 Wilder vs. Fury: Why it matters
The last time these two met, Fury (29-0-1, 20 KOs) clearly out-boxed Wilder (42-0-1, 41 KOs), and most boxing observers believed he deserved to win the decision. But Wilder also floored Fury twice in the fight, including a mammoth punching combination in the 12th round. Somehow, some way, Fury rose from that knockdown to finish the fight.
Some of the fight was unexciting, but the highlights were ridiculously fun.
Now, Fury said that not only can he outbox Wilder, but that he's going to knock him out early in the bout.
"Wanting to go head to head with him is a bold move, but we fight fire with fire," Fury said. "When I went at him in the first fight, though, he could not contain me. If I start doing that in Round One, then he will be gassed by Round Five and hanging on for dear life, if he even gets that far … It's been no secret that I'm looking for a knockout."
Fury, though, has made some interesting moves since the first fight 14 months ago, including parting ways with the trainer, Ben Davison, that resurrected his career and claiming that he's going to enter the rematch at a weight of about 270 pounds (Fury weighed 256 pounds for the first meeting). He also endured a massive cut in his last fight vs. Otto Wallin that had to be closed with 47 stitches. It'd make sense for Wilder to target that cut and to try to open it up so Fury's blood will start flowing.
But for Wilder, he's not trying to focus on Fury and what his opponent's game plan will entail.
"I don't believe anything Fury says. I think he is just trying to butter me up and use a lot of mind games," Wilder said. "He did that in the first fight to try and steal rounds, so we were lucky that we had experienced judges that weren't influenced by that. I am not concerned with what he says, I am more focused on what he does. I am a man of action."

"I am planning for everything, but I think when coming forward doesn't work for him, he will resort to what he knows. He may try to come forward at first, but once he feels my power, that will stop quickly."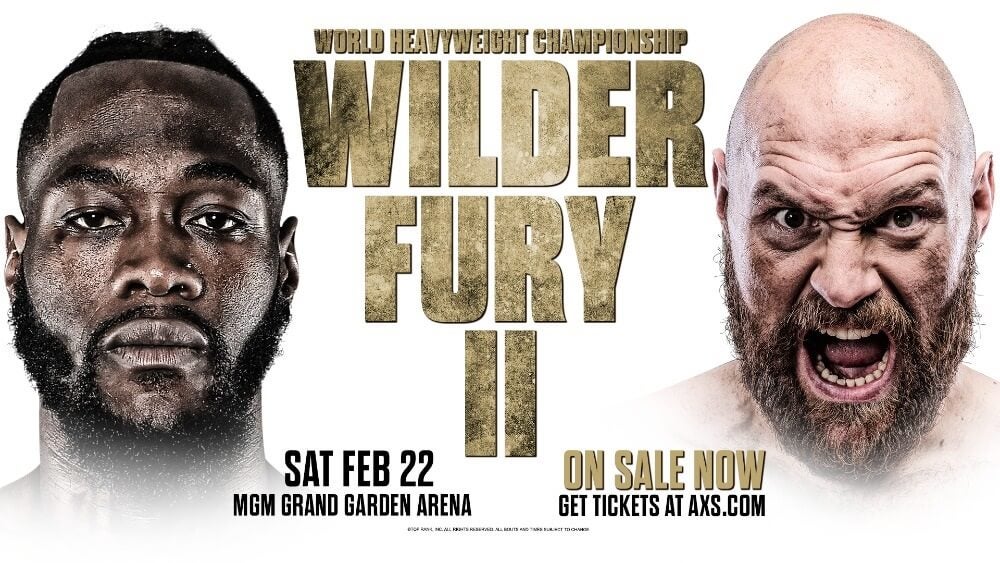 Wilder vs. Fury 2 live stream schedule
Deontay Wilder vs. Tyson Fury
Charles Martin vs. Gerald Washington
Emanuel Navarrete vs. Jeo Tupas Santisima
Sebastian Fundora vs. Daniel Lewis
For a year-round sports fix, sign up here and check the "sports" box to receive our weekly boxing newsletter. You'll hear about all the biggest fights and best knockouts from the Daily Dot's streaming sports guru Josh Katzowitz.