If the recent bare-knuckle boxing revival had a moment of cultural arrival, it probably was the fight between Artem Lobov (2-0) and Jason Knight (0-1) last April. Before then, the Bare Knuckle Fighting Championship promotion (curator of the first officially sanctioned bare-knuckle boxing match in the United States since 1889) was relying on its notoriety, rather than the reputations of its athletes, to draw viewers. Fight fans who find four-ounce MMA gloves too intrusive and MMA grappling to be too dull tuned in to see a return to fighting's roots. For them, the names of the people doing the punching didn't matter as long as the punching was pure and cushioned by nothing.
For a fight promotion with bills to pay and which is trying to convince fans to stream its cards on Fite TV, however, fighters' names matter a great deal.
So when Lobov, a UFC featherweight, announced last January that he had signed a three-fight contract with BKFC, it brought some legitimacy and star wattage to what was considered by many to be just another combat sports sideshow. Never mind that Lobov was never a great mixed martial artist and that he was leaving the UFC with a dismal 2-5 record. He was Conor McGregor's right-hand man: a likable Russian who had found a home under McGregor's expansive wing and was smart enough to stay there. For a fledgling fight promotion like BKFC, any affiliation with the most famous fighter in MMA history was a godsend.
So last April, BKFC set up a main event between Lobov and Knight—also a former UFC featherweight with a less-than-stellar record who was only too happy to trade the tactical complexities and occasional dullness of MMA for the pure atavistic thrill of bare-knuckle fighting. There was something undeniable about their fight, something elemental and awful: an admission that even with all the sophisticated submissions, stifling wrestling, and ornate kicks that have come to define MMA, there is something at the core of fighting that will always be ugly and basic. Every punch feels consequential when bare fists are hitting noses.
Both Lobov and Knight were cut and bleeding within seconds with Lobov eventually winning a unanimous decision.
Despite the fight's visceral thrills, the fact that we now have a rematch between Lobov and Knight just seven months later likely says less about what happened in their first fight than it does the current state of BKFC and the size of its roster, particular the number of names big enough to sell tickets. After Lobov beat retired boxer Paulie Malignaggi two months later, there weren't that many names to pair him with. So the promotion decided to go back to the well and see if they could make some noise pushing a grudge match.
Which makes perfect sense. In the early days of any company, you need to throw things at the wall to see what sticks. Right now BKFC is trying to figure out if it's star power that will see them through or if it's the simple human desire to watch men and women batter each other unburdened by the civilizing niceties of modern life. Or both.
Here's everything you need to know to watch the Lobov vs. Knight rematch.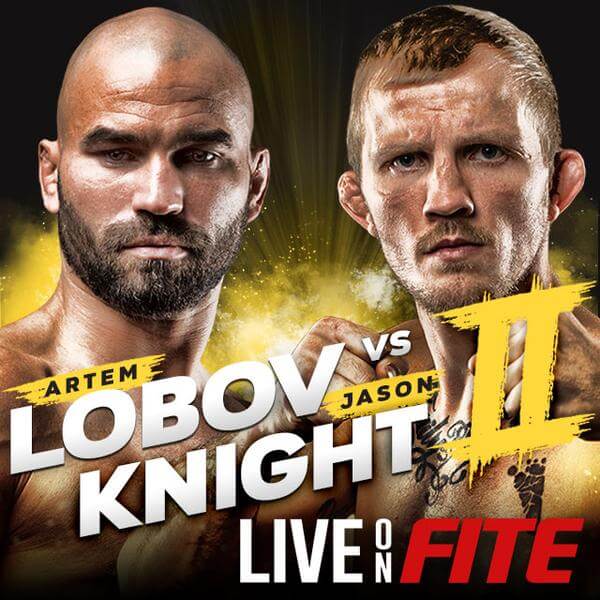 Artem Lobov vs. Jason Knight II in BKFC 9
When: Saturday, Nov. 16 at 9pm ET
Where: Mississippi Coast Convention Center in Biloxi, Mississippi
Streaming: Fite TV and other PPV outlets
Cost: $29.99
How to watch Artem Lobov vs. Jason Knight
BKFC is a 20-month-old venture that is basically boxing without the boxing gloves fought in a circular ring. But thanks to well-known boxers like Malignaggi—who fought (and lost) a bare-knuckle fight in June—and mixed martial artists like Lobov and "Bigfoot" Silva, the organization is beginning to get more mainstream recognition.
Since this is a PPV, there's no legal way to get around the $30 fee to watch the Lobov vs. Knight rematch. But there are plenty of ways to stream it. You can order it on Fite TV (you can sign up here) or via bareknuckle.tv. Fite TV is available on services like Roku, Apple TV, Amazon Fire Stick, PlayStation 4, Xbox One, Android and iOS devices, desktop and laptop computers, and smart TVs.
It's also available on traditional TV PPV via cable companies like DirecTV, Dish, Xfinity, Spectrum, and Cox.
If you're looking for some free content, you're in luck. Some of the undercard matches will be streamed for free on Fite TV and the BKFC YouTube page beginning at 8pm ET.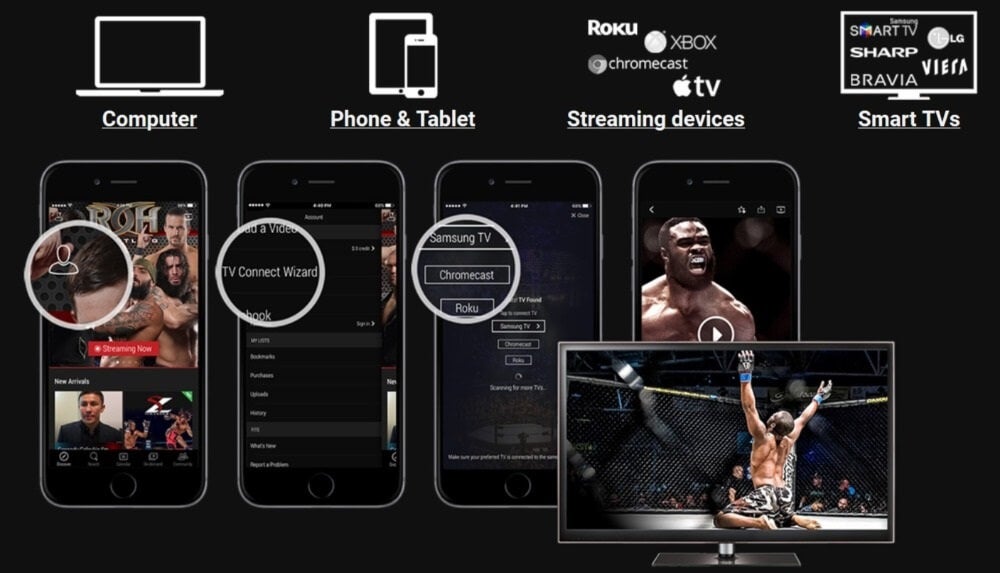 Artem Lobov vs. Jason Knight live stream schedule
Artem Lobov vs. Jason Knight
Joey Beltran vs. Chase Sherman
Johnny Bedford vs. Charles Bennett
Helen Peralta vs. Maia Kahunaele
Harris Stephenson vs. Kenny Licea
Kaleb Harris vs. Jeff Chiffens
Adam Pellerano vs. Joe Pegg
Chris Sarro vs. John McAllister
Wes Combs vs. Adrian Miles
For a year-round sports fix, sign up here and check the "sports" box to receive our weekly boxing newsletter. You'll hear about all the biggest fights and best knockouts from the Daily Dot's streaming sports guru Josh Katzowitz.
The Daily Dot may receive a payment in connection with purchases of products or services featured in this article. Click here to learn more.