The highly anticipated streaming service has been teasing us with its release for months. The brand-new service offers something for almost anyone, from fans of Disney content to Lucasfilm, Marvel, and Pixar. Many households already have subscriptions to at least one streaming service, however, and balk at the thought of yet another monthly expense. Disney seems well aware that its foray into the streaming wars must begin with an offer you can't refuse: Here's everything you need to know about how to watch Disney Plus online for free.
How to get Disney+ for free
The monthly cost of a Disney+ subscription is actually quite reasonable. Compared to Netflix's $8.99 cost, or Prime's $8.25 monthly, Disney+'s $6.99 price tag is low. Particularly considering the quality of the content it already hosts, which will only expand. Yet adding yet another streaming service—and cost—to what, in many households, is becoming an overwhelming library of choice gives some people pause. There are options that won't immediately burden viewers with another expense, thankfully. Between free trials, discounts, and special deals, there is more than one way to get Disney+ for free.
The easiest and most accessible option is pretty obvious: a free trial. A free trial to Disney+ will give viewers access to the service's entire library of more than 500 films and thousands of television episodes. Signing up is simple, too.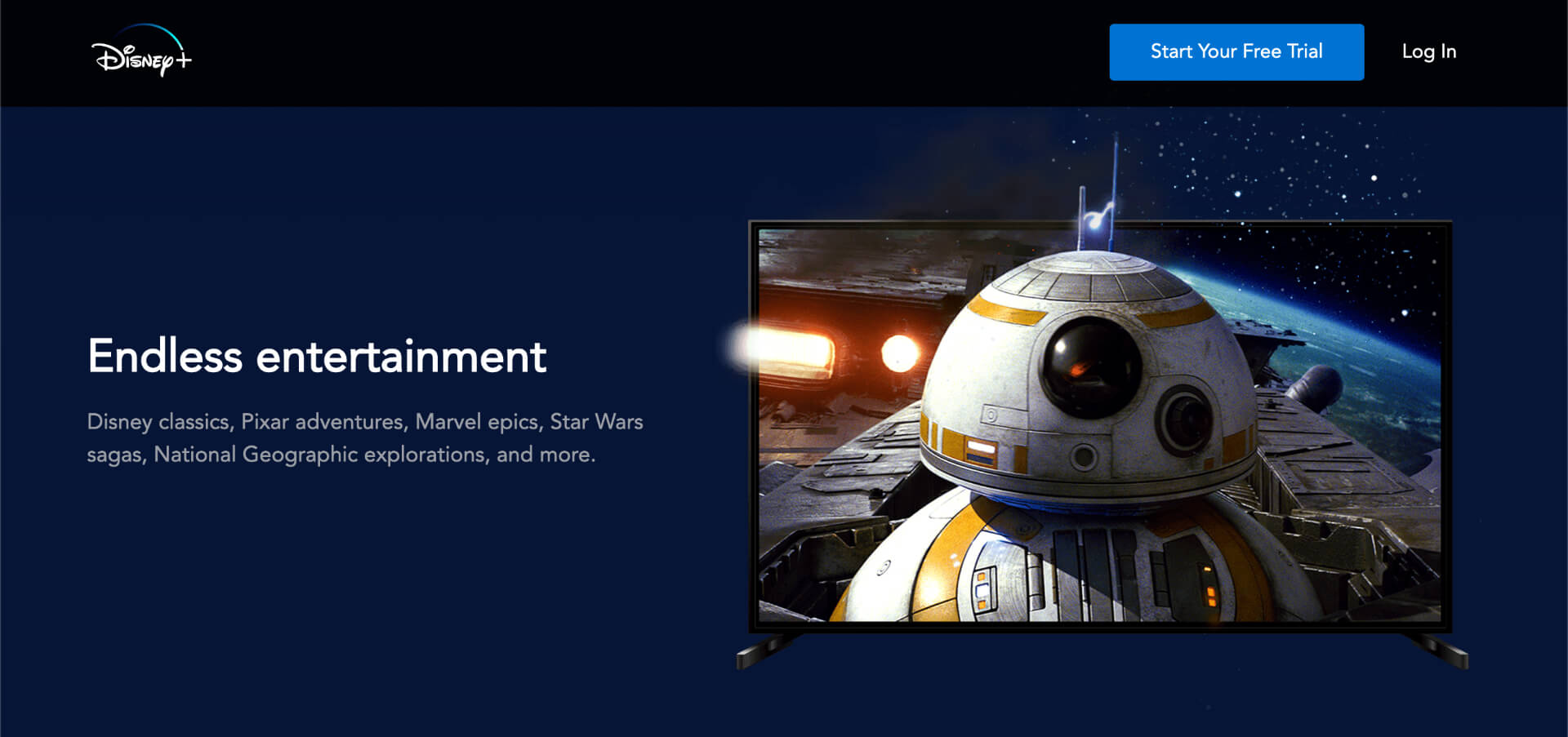 Create your Disney+ account through your preferred device, and select what kind of plan—monthly or annual—is best for you. You'll then need to enter payment information. Thankfully, Disney won't charge your account until your free trial is over, so make sure to cancel before then. If you choose to retain your account, however, your first $6.99 charge will come at the end of your week-long binge. If you're planning on continuing to use the service, an annual plan will run you slightly less, at a total of $69.99.
How to get Disney+ for free: The Verizon route
A free trial isn't the only option for frugal viewers. However, the best offer from Disney+ is only available to Verizon unlimited customers.

Verizon unlimited customers will receive a full year of free Disney+ service, beginning Nov. 12. In order to enjoy access to the offer, Verizon unlimited customers need to sign up before the start of June 2020. If you're a Verizon unlimited customer who's already purchased a subscription, don't worry. Your paid subscription will be put on hold until the free year is up, so you still get the free access. Once the year is over, the regular subscription will resume.
https://twitter.com/GLKCreative/status/1194253110400692225
---
The Best Classic TV Shows on Disney+:
---
READ MORE:
Disney Plus Discounts
Thanks to offered discounts through bundles, there is another money-saving option for Disney+. The streaming service is offering viewers a subscription to Disney+ with both ESPN+ and the limited-ad version of Hulu for $12.99. Considering each service typically costs $6.99, $4.99 and $5.99 respectively, the deal is a good one.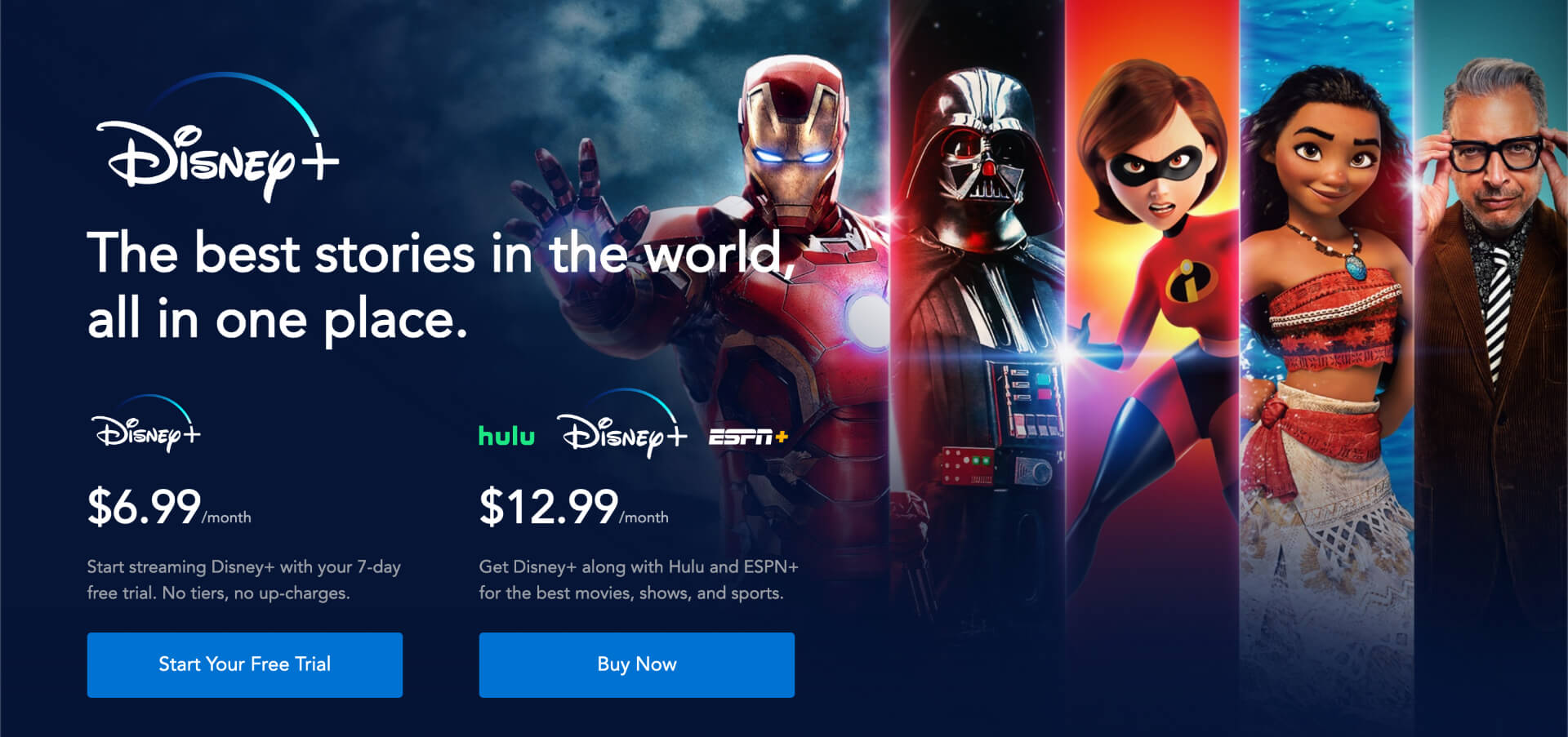 Unfortunately, the bundle deal does not come with a free Disney+ trial. Anyone hoping to take advantage of this bundle should consider trying out their free trial first, then switching over to the bundle once their week is up. Or, you can choose to dive straight into the bundle and enjoy thousands of hours worth of content right away.
The Daily Dot may receive a payment in connection with purchases of products or services featured in this article. Click here to learn more.